Well, we won.
Thats about it really.
And thats all that matters.
Forgotten man Mo Elyannousi replaced the man who seems to be trying to forget , Oddsone Edoaurd, and trundled a winning goal in Riga last night after Celtic hadn;t even raised their energy levels to huffing and puffing.
It could be described as a patient , disciplined performance in an unusual setting at a difficult venue, but it won't be, and indeed there are even fears that Celtic are about to blow it big time, as the manager doesn't know what he's doing, the players don;t care and we can't even get into the ground to let them know.
But hang on, who hasn't lost a domestic game in 2020 ?
And who has won every domestic trophy up for grabs in the last four years ?
One defeat, to Ferencvaros, has caused untold panic and misery throughout Timdom, and whilst the team may not be entertaining to watch, and after all, thats not unique in football right now, there is , in fact, little cause for alarm.
Celtic are into the  play off for the Europa League qualifiers.
Job done, and if they can do the job without firing on all cylinders, then what will they be capable of when they are ?
It's still only September , and hsotory dictates that we all enjoy a good moan at this time of year. Maybe thats got more to do with the general sense of unease than we'd care to admit.
It's also probably why Neil Lennon's post match comments on the sides performance were met with derision from some quarters….
"It was dominant. We had to be patient, we left it a little bit late to get the winner. We should have had the game wrapped up a lot earlier, we had a couple of great chances. 
In actual fact, only a couple of freak bounces kept the score down
"I thought the subs did really well when they came on, but the starting XI I felt played very well. Riga set their stall out early and I just said to them 'you're going to have to keep probing, keep wearing them down, make sure the door is shut at the back'.
 And it worked. One telling moment was when Shane Duffy brought down the Riga sub who looked like he might break through.
"It's not an easy place to come and win, and we've done it very professionally, so I'm delighted. It's not an easy game to play, a lot of pressure on us going into the game, but we've negotiated it very well." 
We won. Not the most entertaining game, certainly not free flowing fast football, but trying that away from home hasn't always worked in the past. Dare I call it a mature performance ?
"There was a calmness about us. We didn't get frustrated, we kept going. 
Well, the players were calm….maybe not having a crowd bellowing their frustration actually helped last night.
"There was aspects of our play we can do better. But I felt 2-0, 3-0 wouldn't have flattered us. We missed good chances at big moments in the game, but thankfully we've come up with a brilliant goal towards the end. 
Er, brilliant maybe not the right word. But it was important.
"That experience I think has stood them in good stead. We've got another real difficult one next week. I felt the performance thoroughly merited the win." 
The play off against Sarajevo is also away from home. It's also a one off tie.
Know what, maybe he's right, and it has done us good to get a result with such a low key and professional performance.
Although .as he says, the players weren't frustrated, there's little doubt the fans were.
Take a deep breath, and remember it is about results, and the team went to Riga and got one.
If that result and performance was replicated until a tenth title was secured, would we hand it back, not having won it on  artistic merit  ?
Of course not.
For those of us who have seen the dark days of the nineties, and I know those who didn't are sick if the comparison, every win and every trophy counts.
No matter how we do it,
On the other hand, maybe we should just ignore the critics, as this happy "rangers " fan suggests his own do….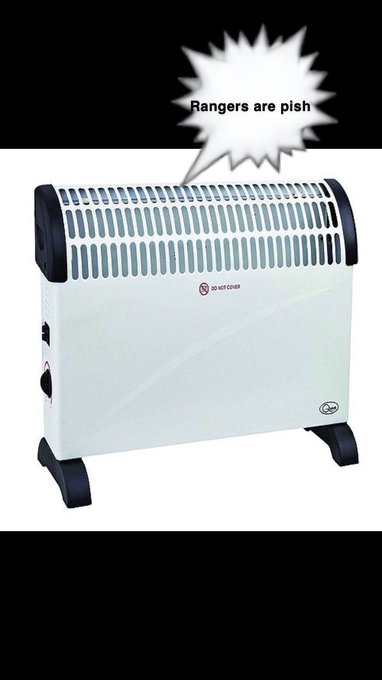 Aberdeen and Motherwell had their campaigns ended last night, in Portugal and Israel respectively, whilst the "rangers " won convincingly in the Netherlands, which coincidentally is also where they keep their accounts.
Next up for them is Galatasaray, which will be a tricky tie for them, but fortunately their badly behaved and almost psychotic fans won't be in attendance.
Nor will the Turks, come to think of it.
After what could prove to be a very important game against Hibernian on Sunday, things start to get a little busy next month, and we might even have something to cheer about.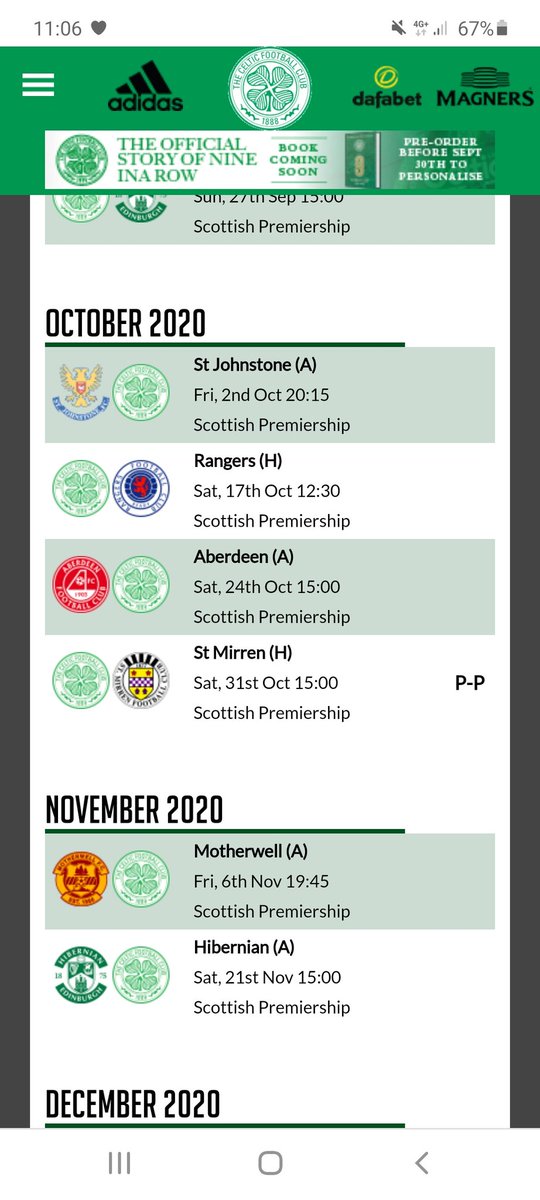 Although the St Johnstone game will be moved due to the Sarajevo game the night before, and the St Mirren game is postponed to make way for the Scottish Cup semi final against an Aberdeen side who look significantly stronger than they did on the opening day.
Lets hope that the months football gets to be played uninterrupted.
There may actually be a way out of this pandemic, as scientists at Bristol University have discovered a fatty acid in the viral structure of SARS covid 19 , described as a "pocket ", that may be vulnerable to anti viral drugs, which could render the virus non contagious.
A far better and quicker way of dealing with it, research s at an early stage, but much more promising than talk of a vaccine being available any time soon.
A vaccine has to be tested, dosage has to be monitored and long term side effects must be noted.
Whilst pharmaceutical companies were criticised for demanding that no claims could be made against them for any ill effects of a vaccine, its worth bearing in mind that for all thier profit motives, they know that any vaccine would not be safe, and fair play to them for not bowing to political pressure.
As with AIDS and Rhinovirus, which were both stalled in this way, this research offers the best chance of a return to some sort of normality.
And maybe even a big ten in a row party come next summer….
Hey, it's been a while since we had something to look forward to…..
Yesterday, we had this….
Today….. some readers might want to look away now….
By the way, todays Diary title is a headline from a match report on a previous European game. For some reason it's stuck in my mind since it happened, a long time ago.
Can anyone guess the game ?