With the media coming around to the fact that Neil Lennon has been interested in acquiring Joe Hart for some time, it's no surprise to see that his mistakes have been highlighted rather than his achievements.
I was fairly sure that I'd mentioned this interest in the former England keeper, and so searched the site, and I did find something….from October 2013
I went on to Joe Harts website , to see if he had anything to say, but it damaged my computer. It won't save anything now. 
Looks like I've always been a fan.
Hart may have lost his way a bit, and the media in England are merciless once they find a scapegoat for their consistent underachievement, but there isn;t anything wrong there that can't be put right. In Stevie woods, Celtic have an excellent goalkeeping coach who could easily kickstart Hart's career, and bear in mind, he is only 33, a positive foetus as far as keepers go.
But what has been missed is that Hart is apparently the go to guy if we don't get Forster signed up again, either on loan or on a permanent deal, when in fact, the manager wants both….
Craig Gordon has no intention of staying at Celtic, and the club knows that.
Calum Macgregor has been out and about in is new work clothes….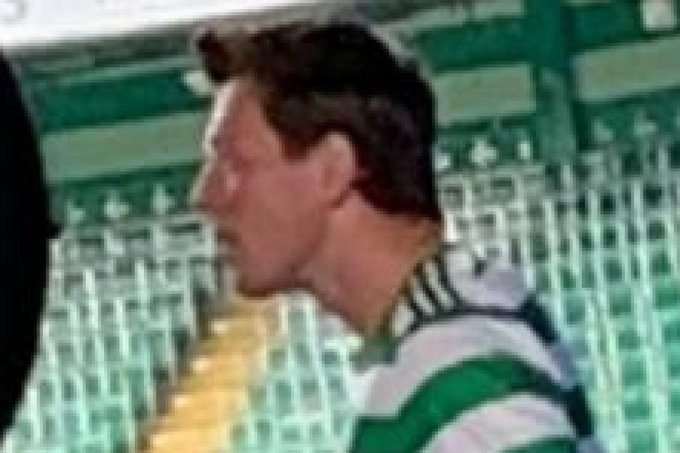 The new Adidas kits will be on sale soon, and for some reason everyone is looking forward to the new strip, which will be green, with white hoops.
All that matters is that unlike the first Nike effort, they stay that way when they are washed. I'm not sure i get all the fuss , to be honest, as none of us have seen the quality of the kits and thats surely what matters.
The covid pandemic may be easing off in Scotland, but it's still apparent that some people still don't quite understand what it's all about.
I'll answer that one, if you don't mind, Stephen.
Hairdressers don't normally have 60,000 people converging on their shop from all over the country via cars, trains buses and even aeroplanes.
They tend to find that their customers do not indulge in hearty renditions of folk songs, and if they make a mistake they don't face spittle laden verbal abuse, which may not be the safest form of communication these days.
There is no comparison to be made between small businesses and large sporting arenas, and the article is a sign that the media are starting to pressure the authorities into making a serious mistake, for what reason i'm not sure, but it's certainly not a sensible reason.
One club and support who are delighted with the inaction must be "rangers "…as ever, when there is no football, they seem to have never had it so good, even if the stories do have a familiar feel to them… from yesterday's Sun…
NEW IBROX 
Rangers to install 'revolutionary' new pitch which could see 'several thousand seats' added
RANGERS are working on plans for a 'revolutionary' new pitch, according to reports.
Gers have ripped up the playing surface and relaid new turf ahead of the 2020/21 season. 
Actually, they ripped it up before the 19/20 season was halted, presumably in case it wasn't.
But the Athletic say it could just be the beginning of a completely revamped arena. 
Ah…just one report, then. from the Athletic, which means it's not really a report.
They say chief groundsman, David Roxburgh, has created a 'masterplan' for the next pitch revamp which will be 'the first of its kind'. 
He's been out on the beer and doing a bit of doodling.
The pitch at Ibrox is currently only semi-hybrid unlike Celtic Park and Tynecastle which are full hybrid pitches.
Reports claim the new work could see several thousand more seats added to the lower tiers by lowering the pitch as well as work to revamp the hospitality suites. 
Reports ? Thought it was just the one…
The Ibrox surface came under scrutiny last season after a match was called off against Livingston due to heavy rain and was criticised during a Europa League match.
Speaking last summer, managing director Stewart Robertson admitted they were working with an outside consultancy firm to see if dropping the pitch in a bid to accommodate up to 6,000 extra seats at Ibrox was possible.
He said: "It's something we're looking at just now. We won't see anything as grand as another tier built on top of one of the existing stands.
"However, we are exploring ways we can add additional seating into the stadium. I don't see it being another 10,000, it would maybe be low thousands.
"There are feasibility works going on at this moment and we're probably two or three months away from knowing whether it will be possible or not." 
Last summer, it was going to be two or three months before they'd know if it was feasible, although the one thing missing from any of the reports is any sort of detail, presumably because the last time they harped on about doing the place up details such as floating pitches, hotels and casinos were shown to be nonsense….
And anyway, wouldn't they have to ask the owners for permission to make any alterations.
however, a wee bot of digging, and a few phone calls, and I can exclusively reveal what the old place will look like after the builders have been in….
At least it'll still be red, white and blue.
Something else that might annoy them, Celtic are on 110 trophies, which isn;t that far behind Al Ahly, the club that can at least say it has a legitimate claim to being the most successful in the world….
None of which actually count, of course, because Rangers weren't involved, but Celtic could catch them relatively soon, which would cause more broken hearts down Ibrox way, if they are still around, that is.
Finally, here's a story with a moral we should all take heed of…
Yesterday, we had this…
caption
Sevco The Rangers* lower their pitch and the impact on the water table brings an unexpected bonus as the submariners can now join in Imperialist forces day at Aye Brokes  
Today…