The government announced earlier in the week that you could play sport with close relatives, and opened the door for the Sporting Integrity League, which will feature "rangers ", Hearts and Linfield.
No doubt they'll enjoy their supporters mixing together, and no doubt they'll be relieved that any social intercourse will now not only be legal, but actively encouraged.
There's going to be some real ugly babies born in about a years time.
On the home front, there was a meeting yesterday, and whilst details are sketchy, the league will be called next week with an official announcement, as no one wants to be the one to put his head above the parapet to have it spat at by the hordes, some of whom still think it'll be a null and void decision.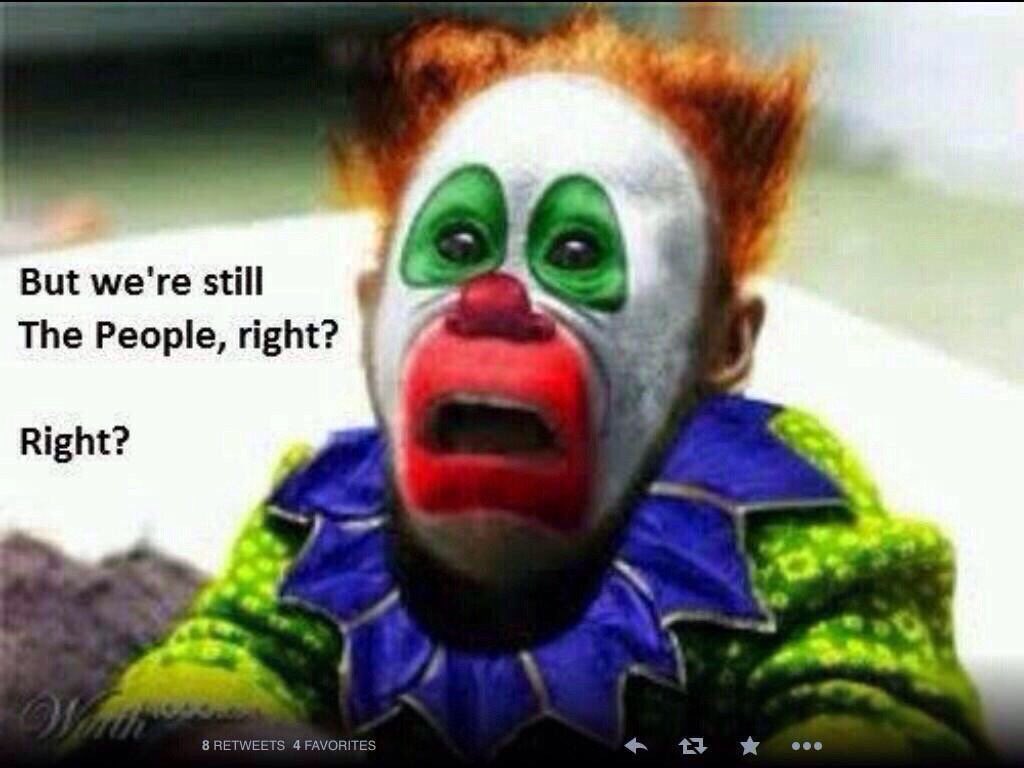 Some of the more blinkered among them, and thats a high level of blinkerage, have already decided that this season doesn't count either….

Ninth Title in a row being fought in the boardroom instead of on the pitch 🙁 How Many Tainted titles now they had?
 He left out the bit about consecutive trebles when what he believes is Rangers were in it, and you'll hear a lot of this somewhat bizarre argument over the summer.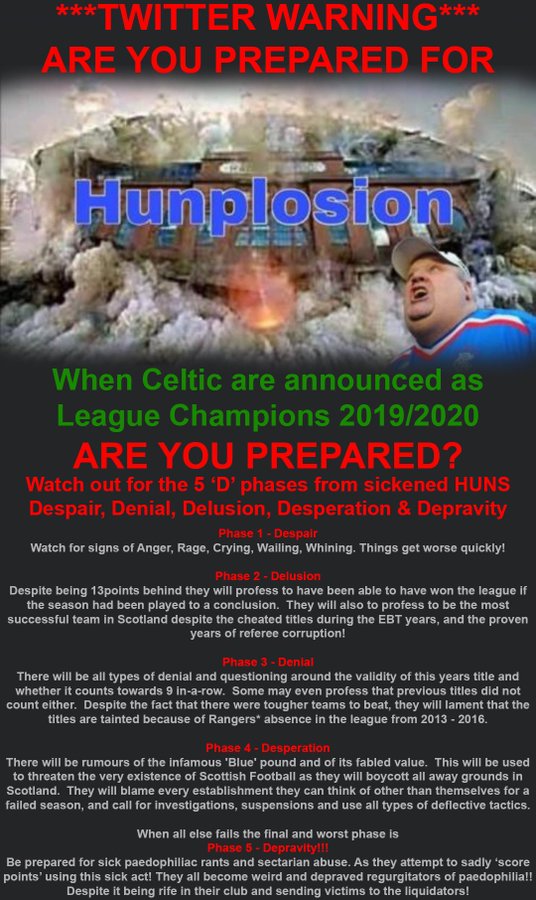 However…. this would be more accurate…
as would this…
You've got a cheek ffs
99/00 No eligible players
02/03 No eligible players
04/05 No eligible players
08/09 No eligible players
09/10 No eligible players
10/11 No eligible players
12/13 No Rangers (period)……..   
Dare I venture the thought that the chickens are coming home to roost, as they say ?
 Check rule E30….
 And now we go to Brussels, for the results of the Belgian jury….
Now confirmed in Belgium the season is over as is.
UCL Group stage: Club Brugge (champions)
UEL Group stage: Charleroi
Relegated: Waasland-Beveren
Waasland-Beveren are furious: "We are being sacrificed, outrageous."  
Ann Budge is already preparing her speech, which will include those very words …..
 The SFA will soon be asked to nominate the teams from Scotland for European places next season, and maybe all the mud slung about by "rangers " and their poodles will be returned to sender, in a big way.
 They don't meet the financial criteria, thats for certain, and some even think the season book fiasco outlined yesterday is a ruse to inflate their cash at bank status, though since they have neither cash nor a bank it would be more of a creation than an inflation, and they may also slip in the deal-yet to be confirmed by the suppliers- with Castore as another income stream.
 It's all very messy, and there is little doubt the other clubs are aware of this.
 Maybe this time the the SPFL/SFA know that questions will be asked by the internet bampots, even to UEFA directly, and the risk of trying to slip them in illegitimately won't be worth it.
 Especially when their recent behaviour is taken into account.
 Looks like that "rangers " / Hearts / Linfield league could be a goer after all.
 We're often accused by the less intelligent members of their support of being "haters ", in that we hate everything that the Ibrox clubs stand for, which is a bit like a guilty husband  , who whilst having an affair punches the milkman because he;s certain he's seeing his wife.
 But I have to ask, how can we hate something that has given us so much laughter over the years, and promises to do so for a while yet ?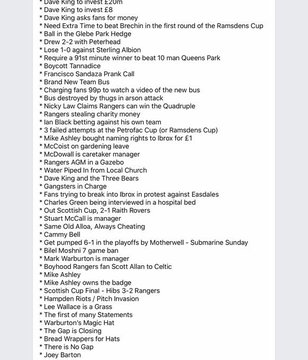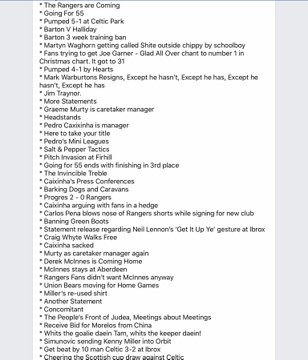 There's a host of great memories, from this…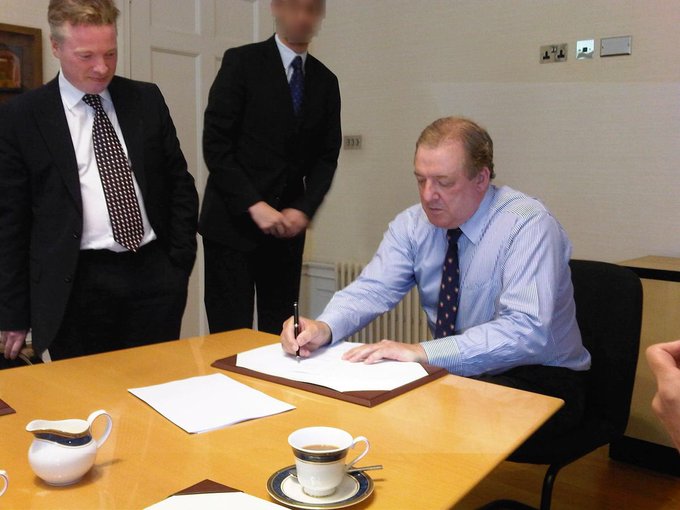 all the way to this….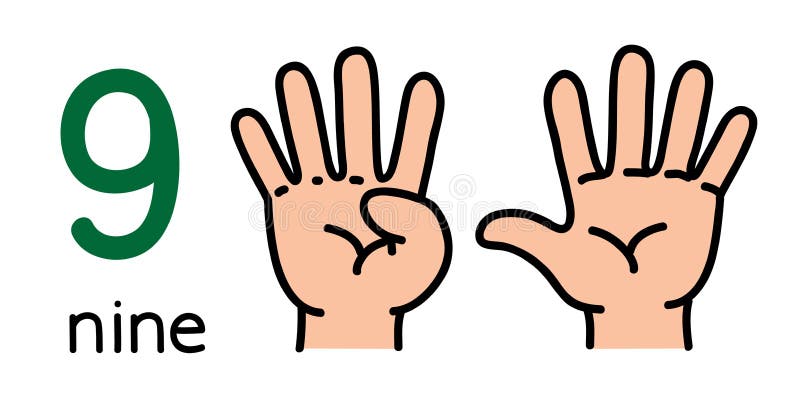 All I can ask is for them to stay around for just twelve more months, to make ten even sweeter….
It would mean so much to so many….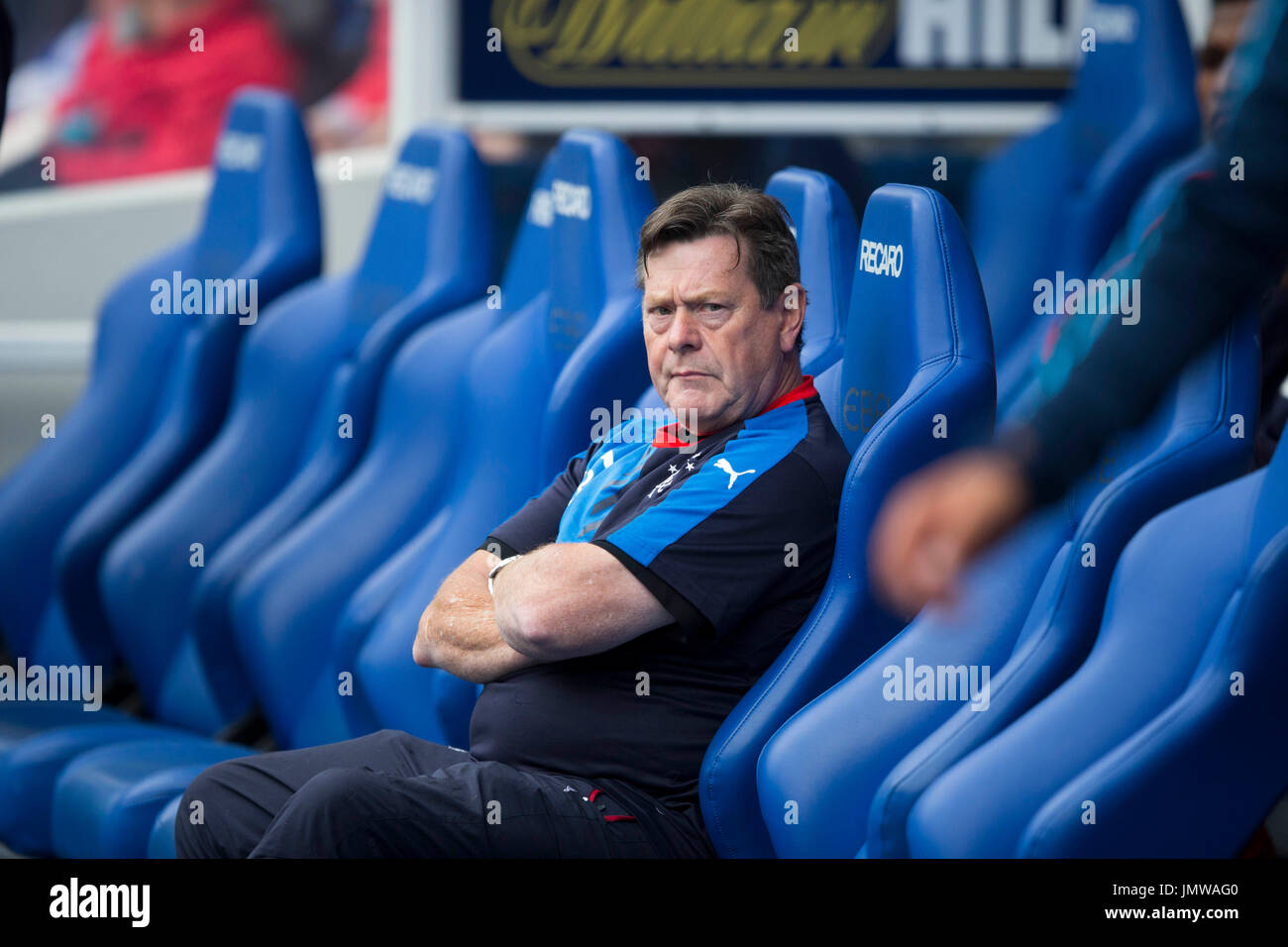 I'm not sure what the rules in Dublin are regarding public events, but there is one tomorrow that you might want to attend of its safe and if its possible….
IN recognition of the tragedy of The Great Hunger (An Gorta Mór), Celtic will once again be marking National Famine Commemoration Day, which takes place this Sunday, May 17, 2020.
Traditionally, Celtic wear the club's Celtic Cross logo on the Hoops to mark this most poignant event. However, given the enforced suspension of football, this will now happen at a match as soon as we are able to resume playing.
Once again, these unique jerseys will be auctioned to support the fantastic work of Celtic FC Foundation. In previous years, the Famine shirt auctions have helped to raise tens of thousands of pounds for the Foundation and have also contributed to the fundraising efforts of Celtic Graves Society and An Gorta Mor Glasgow memorial.
Unquestionably, The Great Hunger was a transforming event in Ireland, which changed the demographic and cultural landscape forever. Indeed, there is nothing else in the history of the Irish people that can be likened to The Great Hunger, either for its immediate impact, or its legacy of emigration, cultural loss and decline of the Irish language.
As a Scottish club established in 1888 with such proud Irish roots, Celtic will always be linked to these tragic events.
Josepha Madigan T.D., Minister for Culture, Heritage and the Gaeltacht and Chair of the National Famine Commemoration Committee has announced revised arrangements for this year's National Famine Commemoration.
The ceremony will take place at the Edward Delaney Famine Sculpture in St Stephen's Green Dublin this Sunday and will feature a wreath-laying ceremony in remembrance of all those who suffered or perished during the Famine. 
The ceremony will be conducted in line with current health and safety guidelines and will not be open to the public. As in previous years, coverage of the Famine Commemoration will be available to view live nationally and internationally on RTÉ News Now, on www.rte.ie and on the RTÉ Player.
Minister Madigan said: "This year the National Famine Commemoration was to have been held in Buncrana, Co. Donegal. However, due to the circumstances in which we find ourselves these plans, like so many others, have had to be put on hold for now. I look forward to Buncrana hosting the Commemoration next year.
"As we confront a pandemic today, let us recall that the Great Famine was a public health emergency in its own right. We think of the many heroes of the Famine years. People such as the doctors and nurses of the fever hospitals who put themselves at risk to care for others will always have our thanks for their sacrifice.
"As our society has changed and evolved this commitment to helping others has never wavered and we see the same qualities of courage and commitment to others in our healthcare staff today."
Celtic Chief Executive Peter Lawwell said: "The origins of Celtic Football Club are inextricably woven into to The Great Famine and, therefore, it is crucial that we once again mark this annual memorial event.
"It is hugely important, indeed it is our duty, that we always remember the devastating and lasting effect which the Famine had on the lives of so many millions of people, and we are pleased again to play our part in this year's commemoration."
Further information on Celtic FC Foundation's charity auction will be available once the situation regarding the return of football is clearer. 
 It's good that the club have remembered to remember the famine, as it would have been easy for the event to pass unnoticed given the current climate.
 Yesterday, we had this….
leaving a legacy for his kids celtic supporter prepares for future title celebrations 
with an honourable mention for…
Caption: Alfredo enjoys another night in with a case of corona and his favourite hoe
 Today….