From the performances since Celtic played and won against Lazio in Rome, it's clear that there's maybe been a need for an injection of enthusiasm. Everyone, including the manager, has been running-if thats the right word, perhaps shuffling is better-on empty.
Having won eight consecutive titles, the players are entitled to perhaps think they've been there and done that, even those who've only been around for a season or even less will perhaps fall victim to that malaise, that complacency, that feeling that everything will be alright in the morning.
Although one could argue with merit that there isn't that much to the main rivals domestically, they've delayed the run to nine in a row, and perhaps even taken the initiative away from Celtic, there is still that feeling amongst the support that Celtic will do exactly what they did last year and storm towards the title, while "rangers 2 will do what they did last year and fall apart again.
There is no evidence to suggest that is what lies ahead, and in fact, it could be said that the "rangers " players and management have learned from the lessons of the last year or two. It's taken a while, but Gerrard is not noted for his mental agility, but he could not have  achieved the respect he has in footballing terms without having a certain nous about him.
"rangers " may well be about to benefit from that.
No other club could have given him the time and space-and loyal support from fans and media alike-that he has had at Ibrox.
No other club in any other country would have been able to parachute him into a position where he can get the attention and the attraction that he has had as manager of the second biggest club /company in the land, and at the same time allow him to have the time and space to learn the job as he goes along, and not even so much as asking him why he hasn't won anything yet.
What's more, Morelos apart, there isn't a single player in his squad with anything approaching the resale value of pretty much everyone at Celtic, and there is even less demand for them.
Though the two defenders, Katic and Barasic should go on to bigger things, perhaps even sooner than expected.
The media don't do proper grown up analysis of football in Scotland.
Though you have to say, there's an outlet that makes our media look like there isn't a sheet broad enough to print it on…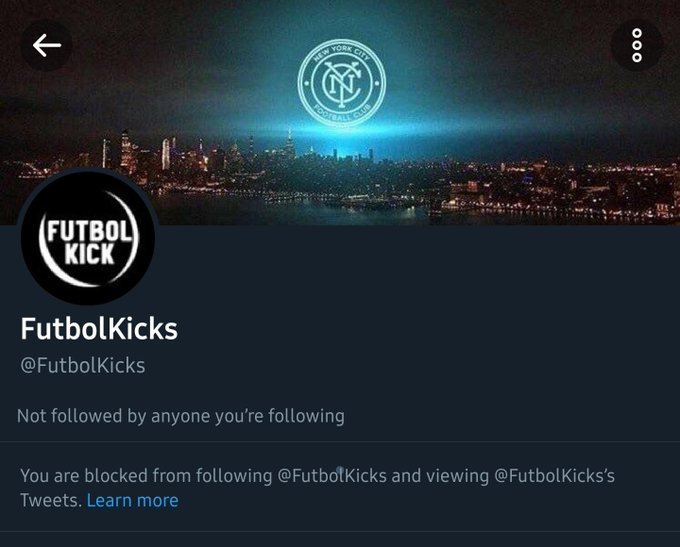 Here's everything I know about
#NYCFC
's coaching search: I fully expect the club to announce that they've hired former Celtic FC boss Ronny Deila early next week. A few details to work through, the biggest of which is getting him out of his current deal at Vålerenga in Norway. 
Do you agree with this particular analysis ?
 The team are tired, lacking in spirit and imagination…the manager appears not to give a toss any more, his comment on not even bothering to watch the League Cup final ahead of the league match with "rangers " a betrayal of the trust he has fro the club and support alone.
 Thats not to say there isn;t a position for him in what is a crucial period in our history, remember to get to this point again should we fail to secure the nine, will take until 2028 at the earliest, so the pressure will be intense as the weeks go by, and Lennons body language suggests that he's starting to feel it.
 He needs help.
 He needs someone who knows the players-well, most of them…he needs someone who understand the club and it's support…and he needs someone who can get a bit of fire back in the bellies….
You know what I'm going to suggest, don't  you ?
The original plan was to bring Deila, a young and imaginative coach to Celtic as Lennons number two. Maybe it was the right idea at the wrong time, maybe even for the wrong reasons.
Right now, it would be the right idea at the right time for the right reasons.
It would bring in new ideas and new enthusiasm and really annoy Kris Commons.
I discussed tactics and football with Deila a few years ago when he first came to Celtic, and he outlined how the 4-2-3-1 would-or should -work, with the two wide players alternating as a second striker, an idea that came to fruition under Rodgers when the ideas of Deila were backed with the reputation of Rodgers-snake oil sales ability apart- and there was an invincible season on the strength of it.
Then, of course, opposing teams worked out how to play against it, and we saw a return to the ponderous side to side football that made Leicester look a viable option to the ratman, before we all sussed his lack of ideas out.
 In short, he didn't have a plan B
Neither does Lennon, and worryingly, his idea of a plan B seems to be to look for a big bustling striker , revert to wing backs and and rely heavily on a big yellow wall at the back.
If we can see the faults in that, then so can opponents, and so will Gerrard. Gerrard is starting to shift from a players mentality, to that of a manager.
 He knows his players cannot do on a pitch what he could do, so he isn't asking them to. A crucial leap when anyone enters management in any profession.
 While he has Morelos, who like it or not, like him or not, who scores goals that team is a threat to eight in a row.
During that conversation with Deila, I asked what happens when opponents learn to thwart that style, the likeable Norwegian said he'd have taught them something else by then.
Intirgued, I asked if he was teaching them anything else now…he replied that he would , as soon as they had mastered this idea…
The squad are ready to learn something else, something that will give the required lift to get to nine and then ten in a row.
Ronny Deila, if he is available, should be offered the role of head coach, Lennon can do the PR, and we might just relight the spark we've seen extinguished of late.
I said it was time for something completely different…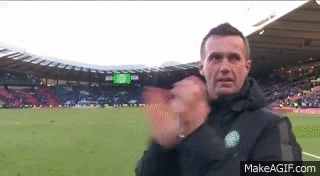 Elsewhere, it appears Glenn Murray of Brighton is on the radar, along with anyone else piss poor and ill informed hacks can think of.
 I'm not even going to list them as only the Lawwell lapdogs will know whats going on, and they've clearly been told-sorry, he's clearly been told not to say anything.
It's gone quiet over at Celtic, not only is everyone on lockdown even the slightest hint that you know something frightens the living daylights out of those you ask, simply because Lawwell is beginning to look almost Orwellian in his final days, which means no one gets to know anything and even of they do they won't tell you you're right.
In one sense, when there are potentially millions of pounds at stake, this makes a lot of sense.
Moussa Dembele, Oddsone Edouard and Olivier Ntcham are examples of a scouting network that is making an awful lot of money, and will continue to do so,  for the club, and if another club were to get a whiff of potential targets, they may be in a position to gazump Celtic,  rendering months of patient negotiations worthless, which in turn means that the club has to start all over and possibly end up with panic buys that don;t quite work out.
Thats why we get surprised a lot.
Or don't.
So don't pay much attention to what you read in the papers.
There may be a big week ahead, as Celtic have remained silent on the antics of the media and SFA regarding last Sundays-is it really a week ago -defeat to "rangers "
Especially tomorrow, as the club are not going to let things lie regarding the charges levelled at Ryan Christie.
Peter Lawwell takes more out of Celtic financially than anyone else in the history of the club.
We need to see what we're getting for that money, as I'm sure that there are others out there who may be able to do at least as good a job as him, for a hell of a lot less money.
So far, he's presided over a period that saw Celtic lose money and trophies , and therefore potential sponsorship and investment, to a club that cheated.
Indeed, the signs are he may well have been aware of it, and as his work with Martin Bain, his equal at the doomed  Rangers , to try to get into the English league suggests that he was informed of the potential financial meltdown that was coming to the Ibrox club.
For someone that said at the time Celtic was a stand alone entity, he sure as hell appears to have been content to work within the Old Firm business model.
Which leads me to wonder if he was aware of the Five Way Agreement, which allowed the "rangers " to take up the identity and customer base of a morally and financially bankrupt business.
What we are aware of, as you will see in the coming days, is that there is little or no chance that Lawwell could not be aware of it, despite what he told shareholders at the recent AGM.
In fact, I'm beginning to wonder if Mr Lawwell is a little bit of a stranger to the truth, though to be fair, ensconced in his office at Celtic Park, staring at his bank balance as his phone pings with each and every deposit notification, it would be hard to concentrate.
My own experiences, when he requested and then hid the smoking gun that would have blown Resolution 12 wide open and exhibited the cheating years for all in world football to see make me think he has become a little complacent, and when the man at the top is complacent, it's not long before the guy making the tea can't be arsed either…which is where we came in.
I wrote an open letter to him once, asking how he would like to be remembered by the Celtic support when he's gone, and he still has time to improve what is a pretty poor record.
Yesterday, we had this…
Today…