At last, proper football that people give a toss about returns tomorrow, and Celtic head down the motorway to Hamilton as the second phase of the season begins.
This one will run until the christmas break, when the hoops will head out to Dubai , a ritual that has seen the players recharge their batteries and return to claim the trophies for a couple of years now.
Celtic will be without Biton, Ajer, Simunovic and Johnston, so far, at least, so there may be a few surprises in the line up.
Fraser Forster has made the number one jersey his own, even if he spells it 67, and will continue in goal. chuckball expert Moritz Bauer should feature at right back, with Elhamed and Julien in the middle. Boligoli Boli will get the nod ahead of Greg Taylor.
Expect continuity in the middle, with Brown and MacGregor operating as a unit behind-and here we may see something a little different-Maryan shved and possibly even Elyanoussi.
Ryan christie picks himself- I think it's in the terms and conditions of his contract-in the number ten role.
The Europa league campaign starts on Thursday in Rennes, and James Forrest will be a key player. If anyone is to be rested, it will be him. If anyone else is rested it will be Edoaurd, and surely now it's time to give Leigh Griffiths a run out, in case he's needed for Thursday as well.
Neil Lennon has spoken out about the rumours-long since debunked in the diary-that he had a bit of a to do with captain Scott Brown;
I don't know where that's come from at all. It's complete nonsense, honestly. I can't control the rumours.
All I can say is that I love him and, you know, we have a great relationship – a very strong bond with a huge amount of respect – and it goes back a long, long way. 
I trust him and he trusts me. It would take a lot for anything to come between that. 
Internet sweetie wives hear these stories, and it's often very difficult to trace where they started. Common sense, however, usually discounts most of them.
You're best sticking with us for tittle tattle. At least you know it's made up.
Meanwhile, Scott Brown revealed gentle and patient way he explains how he'd like players to operate on the field when he disclosed the conversation between hinslef and Oddsone Edoaurd directly after kick off at Ibrox in the hoops last league outing..
"I turned around and said, 'What the f*** are you doing, Odsonne?'.
"I said to start by pressing them up the park. I wanted the ball to come back first but my French is not what it used to be! 
The captain couldn;t hide his admiration for the Frenchman, and hinted that he may be around a while yet, depsite what the media thinks…
"You look at him and you look at Moussa Dembele, the two of them came here to show how good they were and the both of them turn up in big games.
"Odsonne has been a breath of fresh air. We all knew Moussa would leave eventually and he would have to step up but he has done it phenomenally well.
"He is also doing it for France Under-21s as well as Celtic. Hopefully he keeps doing that and that's the test. He needs to be doing it week in week out. Moussa did it week in and week out and got a huge move. 
We want to make sure Odsonne does it week in and week out as well but that he stays with us.
"He's very quiet, very chilled. He plays the same way. He's relaxed on the ball. He never gets annoyed with anyone.
"He makes those runs and when it doesn't come off he doesn't throw up his arms and shout at everybody.
"That's what makes him the fantastic striker he is.
"He's happy as Larry if someone else scores. If he scores he looks kind of happy! I think he's happy to be here! 
"Seriously, he speaks away as his English is getting better and he's a good guy around the changing room even if he's quiet and keeps himself to himself." 
Edoaurd, as we've mentioned before, couldn't speak any English when he came to Glasgow, which was later revealed to be something no one at Celtic actually thought to check.
Something I picked up on in that form Brown was that the team want to help edoaurd score goals, and if he does move on, like Dembele, thats how it is.
And that is a tremendous selling point to any young forward who wants to come to Celtic. The captain will instruct the team to help him make a name for himself.
That is a win win all round.
It looks like it won't be long before Adidas announce that they will be taking over the shirt contract from piss poor New Balance. There's a few concept kits floating around the internet, such as these..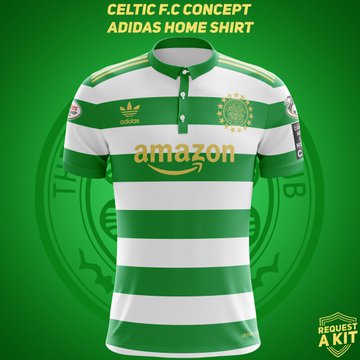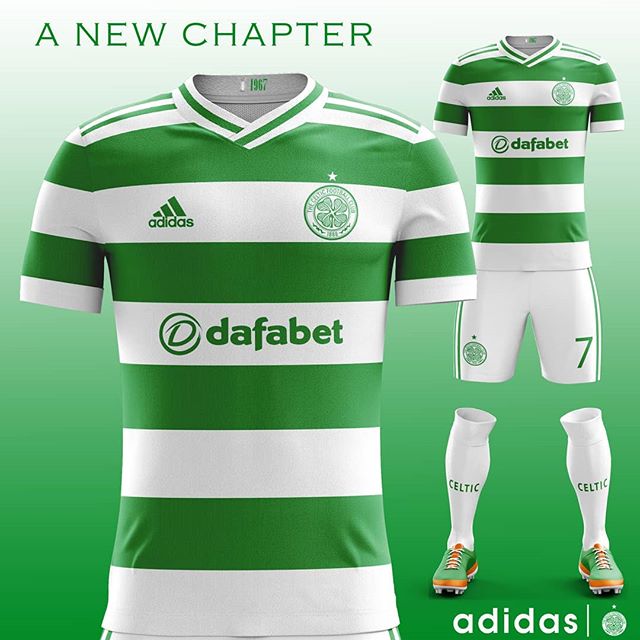 based on a simple green and white hoops design, and who knows, some of us of a certain age may even secretly favour an away top designed along the lines of a seventies classic…
Following on from yesterdays Diary, and the controversy surrounding the banning of marches in Glasgow, the Orange Order have expressed disappointment they won;t be allowed to spit at any priests this weekend…
Subliminally, the Evening Times knew where to place the blame for the enforced laying down of drums and flutes…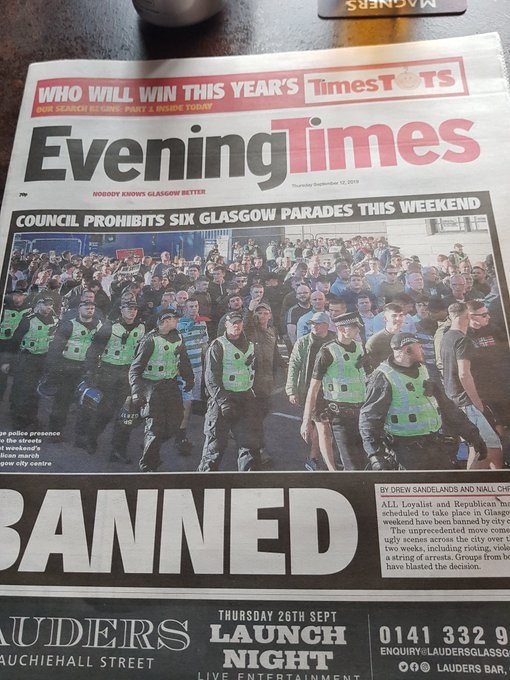 and they're still calling them Republican marches, and not marches for unity…one wonders of any marches for independence will be banned, after all, nationalism is nationalism….
The council, whilst trying to do good, have opted for keeping the whole class in after school, instead of just those who caused all the bother, and in doing that, have just made things much more difficult for themselves.
Speaking fo those who make things more difficult for themselves, the club/company at ibrox have scored a treble of their own with three more awards..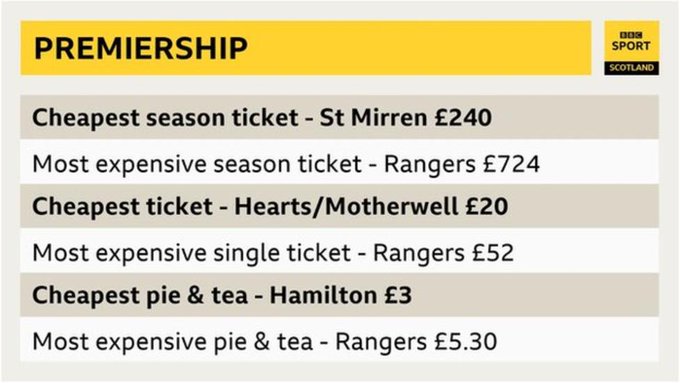 Things are looking up over there, and the Express, which used to be a newspaper, got firmly behind this latest surge of the feel good factor, which apparently started when Celtic beat them 2-0 at ibrox..
Why Rangers' Celtic loss was 'a good experience' for Steven Gerrard's side
Rangers squad and boss Steven Gerrard can take positives from Old Firm loss to Celtic insists George Edmundson.
I don;t know who George Edmundsen is, and I'd never heard of the hack who put this together either. His name is Lloyd Johnson, by the way. Make a note of it. He seems to have found exactly where his tongue needs to be to ensure a rise through the ranks of shame.
In fact, he's earned recognition already with this piece, which has earned him the title of Etims
Knob of the Week
Rangers defender George Edmundson insists lesson have been learnt from their 2-0 loss to Celtic at Ibrox at the beginning of the September. 
Going in to the clash Celtic had lost their past two visits at Ibrox, but they got off to the better start when Odsonne Edouard opened the Hoops account just after the half-hour mark.
The game remained close until Celtic winger Jonny Hayes then found the back of the net in stoppage-time before Gers' Jordan Jones was given his marching orders for a very late tackle on Celtic defender Moritz Bauer. 
Close ? Late tackle…a little selctive description there..
However, Edmundson insists Rangers have learnt their lesson from the clash.
It was a good experience, even though the result was not the best," he said.
"But we have watched it back, we learn from it and we go again.
"The atmosphere was good. I feel like I know how big a club Rangers is. 
"But the atmosphere will be better next time – when we win!" 
Hoorah for the Empire !
The derby was the last game played before the international break and the victory gave the Hoops a three point advantage at the top of the Scottish Premiership over Rangers, who sit second in the table.
However, Edmundson can't see Celtic going undefeated this season and he believes the Gers are ready to pounce on any slip up from their rivals.
"It's still early days in the season and I'm sure Celtic will slip up at some point," Edmundson added.
"I don't think they are going to go the whole season unbeaten. 
It was a little hiccup, but there's a long season with ups and downs to come.
"We didn't feel we played our best but it's early days and there's a long way to go. There will be highs and lows along the way." 
He sounds a bright lad. cheerful, optimistic and completely unaware of what he's got himself into.
Yesterday, we had this…