We'll get to that later…there's a game on today.
Celtic have their first home friendly this afternoon, providing local fans with an opportunity to have a look at how Neil Lennon is trying to change the way Celtic play back to something similar to the Celtic way.
Todays opponents are Stade Rennais, not to be confused with Spearmint Rennais, which come in wee red packets and cost a bloody fortune as you need to buy a dozen when you only need two, and can never find the sodding things when you need them again.
Stade Rennais Football Club (French pronunciation: ​[stad ʁɛnɛ]), commonly referred to as Stade Rennais FC, Stade Rennais or simply SRFC, is a French association football club based in Rennes. Competing in Ligue 1, the top tier of French football, the club plays its home matches at the Roazhon Park, located within the city. The team is managed by Julien Stéphan. The team's president is Olivier Létang and its owner is Artémis, the holding company of businessman François Pinault.
Rennes was founded in 1901 under the name Stade Rennais and is one of the founding members of the first division of French football. Alongside Nantes, Rennes is one of the top football clubs in the region and the two are among the main clubs that contest the Derby Breton. The club's best finish in the league has been fourth with the club accomplishing this feat on four occasions, most recently in 2006–07. Rennes has won three Coupe de France titles in 1965, 1971 and 2019. After winning the Coupe de France in 1971, Rennes changed its name to its current version.
Rennes is known for its youth academy, known in English as the Henri Guérin Training Centre, which was formed in 2000. The French Football Federation (FFF) has recognised Rennes as having the best youth academy in the country in 2010.[3] The cornerstone of the academy is the under-19 team, which has won the Coupe Gambardella three times in 1973, 2003 and 2008. The academy has produced several notable talents, such as Sylvain Wiltord, Yoann Gourcuff, Yann M'Vila, Moussa Sow, Yacine Brahimi, Abdoulaye Doucouré, Ousmane Dembélé and Jimmy Briand, among others. 
They could be described as cousins of Celtic, well, sort of…
Rennes have several supporter groups associated with the club, ranging from groups of senior supporters to ultras. The oldest, most structured and frequented is Allez Rennes. The group was founded in 1962 and together with Les Socios, founded in 1992, is the largest group of traditional supporters.
The section of the stadium popularly called Tribune Mordelles is occupied by the Roazhon Celtic Kop (RCK). Although the group was founded in 1991, its roots date back to 1987 when a group of supporters known as Ultras Roazhon was formed. The RCK was formed by three young supporters who decided to establish the Mordelles stand as the true hot spot of the stadium.[10] The group marks its presence not only through continuous singing and the use of flares, but also through numerous tifos and choreographic celebrations. The Breton identity is regularly displayed and the use of Celtic symbols is frequent.[11] A special feat of the RCK is that the group is responsible for having made the largest Gwenn-ha-du in history measuring 270 square metres. It was displayed at the Mordelles stand during the 1994–95 season.[12] 
Celtic with a hard C, one presumes, as its unlikely they'll be using shamrocks, that wee fighting leprachaun or any snipers at work flags.
Although their coach from 1906-09 does hint at a republican connection…
| Dates | Name |
| --- | --- |
| 1906–09 | Arthur Griffith |
With a comfortable win in Sarajevo, and perhaps a chance to draw breath during this hectic quailfying campaign, the manager will give game time to players such as Christophe Jullien, Lewis Morgan and the rejuvenated Leigh Griffiths.
If attitude alone was a factor, then Luca Connell is already banging on the door for a start..
"It was only a few weeks before I actually signed that I got the call and when a Champions League club want to sign you it's not something you can just ignore,"
"So I spoke to my agent and got things sorted and I'm made up that I could sign for them.
"There was quite a few clubs interested in me to be honest but I always thought that this was the club for me and to be able to play in front of the massive crowd is really a dream come true.
"Everyone plays the Scottish league down as if it's not a high standard but I can tell you now it is, and now that I have trained I can tell how high a standard it is.
"It's a massive club and playing in the Champions League you don't get that at most clubs, so it's definitely a step up for me and I'm looking forward to the challenge ahead.
"I want to work hard and challenge for my place as well. I'm sure there will be a lot if opportunities.  There could be potentially 70 competitive games and the same 11 can't play that amount of games.
"I'm hoping I can make the step up and impress here at Celtic. There are plenty of players here and every single one is good, but there will be chances and it's up to me to take them.
"That's the message – if you work hard, train well, you'll get your chance. Then you must deal with the pressure that comes with that.
"I want to go on and make history here. If I can get some game-time that would be unbelievable. If I can make my debut at Celtic Park, that's even more unbelievable again."
This boy, we believe, can play a bit, and he's a grafter…
Compare and contrast that attitude with that of Olivier Ntcham, who has done little else but sulk since around the time his mentor Brendan Rodgers left. Ntcham was offered big money to go to Manchester City feeder club Girona, but instead elected to work under Rodgers at Celtic, for considerably less money.
That did earn him respect, but his behaviour in the last few months has lost him any if not all of that, and it may be a case of the sooner the better for his departure.
Lennon said last week that he was a bit annoyed with him, but would have clear the air talks with the player, presumably followed by "clear you locker " talks…
From what Lennon said last week, I'd guess those talks have already took place, and Ntcham is merely waiting to see where he moves his stuff to.
Lennon has already acquired something of a reputation as a no nonsense manager among the players, and perhaps thats whats needed to keep everyone on their toes.
We were interested to spot this in todays Record..
Kieran Tierney is facing a fight to be fit for the start of the season as the in-demand Celtic star is still being plagued by pelvis problems.
Manager Lennon said;
"KT is still having problems with the pubic injury, we will need to get to the bottom of that. 
"In terms of the double hernia, that's all sorted. But he's still saying he's a bit sore to start running.
"I don't think it gets any worse but there's just a constant dull pain there.
"Eventually. You can mature out of it. I have seen that. But right now, he still feels a lot of discomfort with it.
"The rest won't do him any harm at all. He will benefit from it. We don't want him to be out for too long but we need to get him right.
"He now has some competition in Boli Mbombo too, so that means he can step in. That might take the weight off him a bit." 
None of this is news to regular diary readers, the players hip has apparently been an issue for some time, with him not getting the rest he needed to allow it to repair.
If I may speculate for a moment, and tie this in with what the player seemingly told one of our drunks last week about it not looking like he was going to Arsenal after all, something we've never claimed he was, then perhaps we are on the point of spotting why no one has matched the asking price for the player yet, and maybe, just maybe, he'll get some time to rest that hip and get himself fit without worrying about new clubs -apart from the one across the city, that is…not that any of us are worried about them.
They are about to sign some guy for around £3.5m, which will rise to about £10m by the time the press are finished with the story.
Which reminds me, there was further evidence that at least one reporter isn't really a reporter at all, but a fantasist, or a bloody liar, depending on which way you look at it.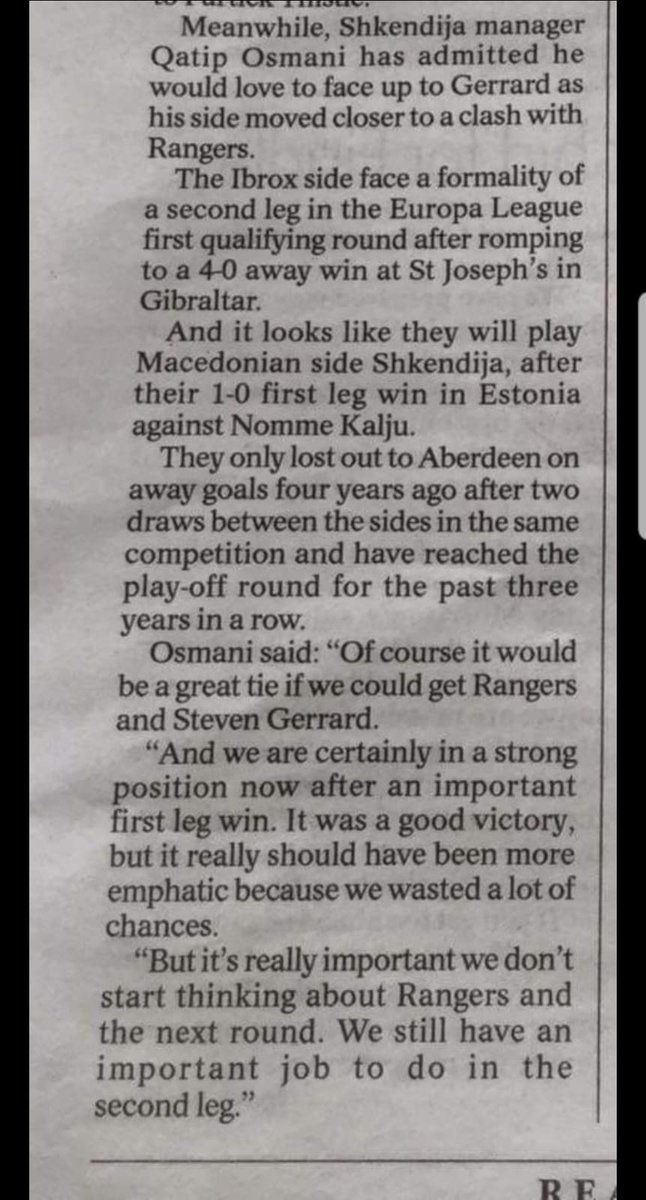 Chris "Union " Jack, the Ibrox cheerleader in the Ibrox cheerleading Evening times, had this piece pulled, to prevent him pulling anyone else's piece, after he got all mixed up about who "rangers " would play next in europe should they get away with fielding improperly registered players against St Josephs…wait until after the second leg before hurling your complaints to UEFA…
Shenkdija are Celtic's next potential opponents, something you'd have thought the Shkendija manager would have been aware of…
Unless, of course, Jack is lying and he never spoke to him at all…
Kind of destroys any credibility Jack has, doesn't it ?
Anyhoo, we sort of knew that already.
Another example of selective reporting was shot down when "rangers " new boy Joe Aribo said that he didn;t know Celtic were after him as well as "rangers " , as was widely reported in Scotland..
"I wasn't aware of that but my agent might know a bit more about that.
"There were a few others but once I had spoken to the gaffer I knew this is where I wanted to go.
"It's a massive club with a great history and great facilities that can help me improve." 
You'd think his agent would have mentioned if a Champions League club were after him…
Which leads me to the "arms race " alluded to by the media in Scottish football.
Celtic boss Neil Lennon issues Rangers transfer warning as summer spending battle hots up
CELTIC boss Neil Lennon insists his club will not be dragged into an arms race with Rangers as both teams compete for new signings between now and the end transfer window.
Celtic are financially way, way ahead of their "rivals ".
There is no comparison in budget, no comparison in the quality of relative transfer targets, and no comparison in the deals or prospects on offer between the two clubs.
To illustrate this, we have the new merchandising arm of the Ibrox club, which is indicative of where that operation is at the moment…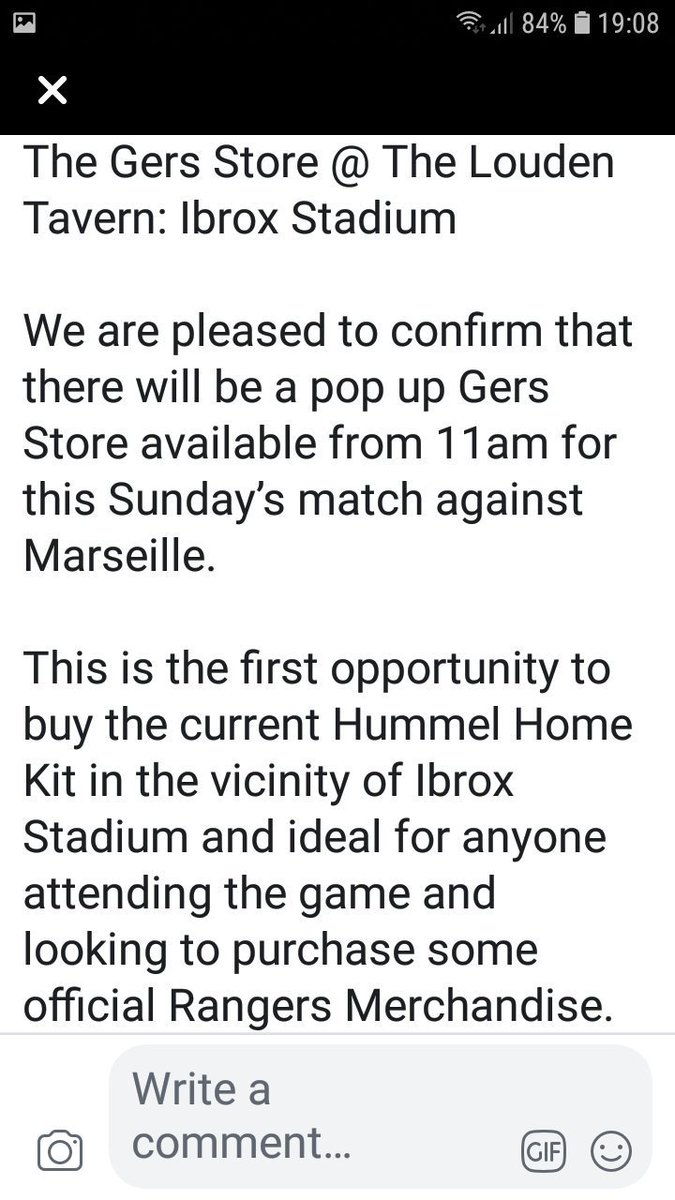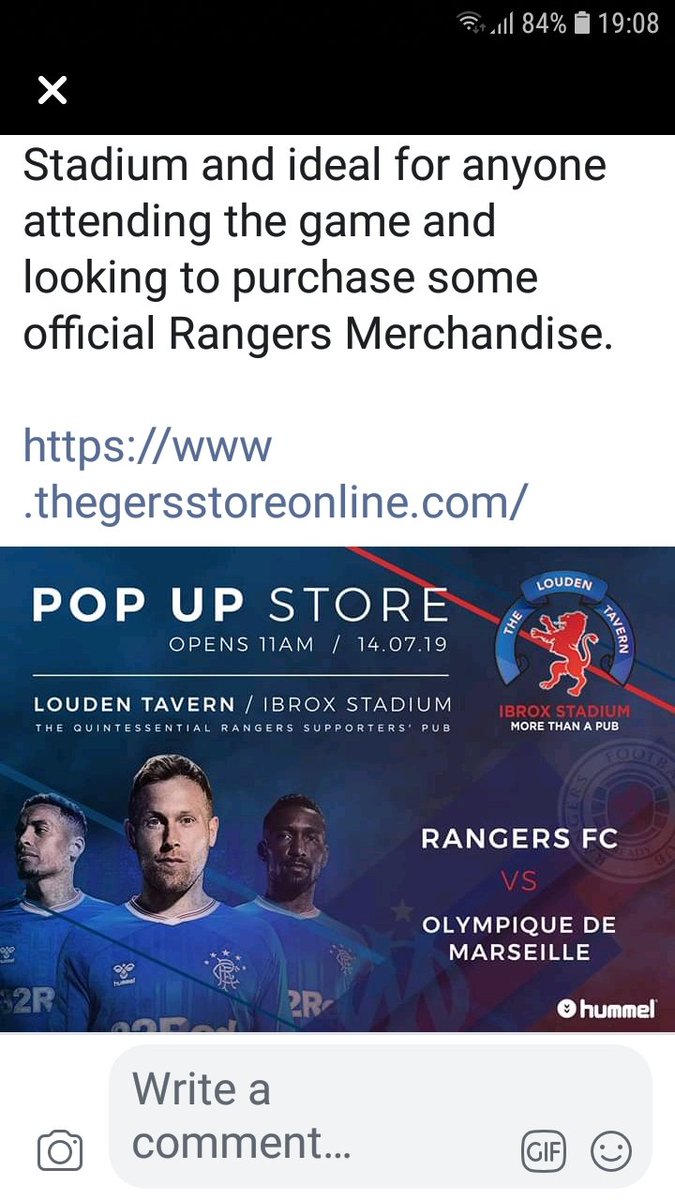 They've hired a couple of guys to run it…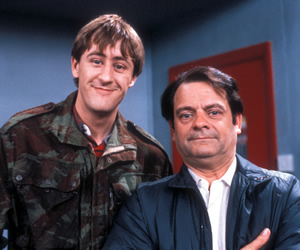 Having missed out on
Knob of the Week 
Yesterday due to technical issues-I forgot what day it was-I'm pleased to say that we can announce it today.
It's not these two…though any other week…
It's not even any of these two, though I'm certain their time will come…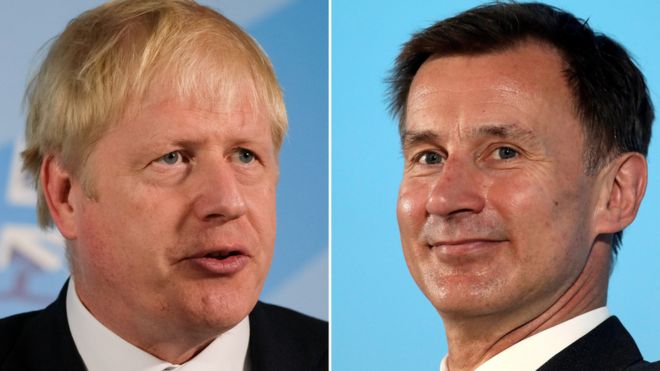 This week, they've all been usurped by the freedom seeking jourbnalists Stephen Yaxley Lennon and Tommy Robinson, the dopey duo who filmed themselves breaking the law and then wondered why they were sent to prison for doing so.
The pair even asked fuckwitted US president Donald Trump to save them from prison, by claiming he wanted refugee status, as his life was in danger…as irony proved yet again it can be pretty ironic sometimes.
Incredibly, he has garnered considerable support among supporters who really should know better..
I'm in London at the sentencing hearing of Tommy Robinson, the first journalist imprisoned for contempt of court in the UK since the 1940s. If this were Russia or Iran we'd call him a political prisoner. For more updates and to help cover my costs, visit http://www.RealReporters.uk 
He's not a journalist. He's not even Tommy Robinson.
Still, its refreshing to see at least one of his supporters can actually string a sentence together, even if its not as long as the one Lennon Robinson got…
So, in a two for one special Etims
Knob of The Week 
There can only be two winners..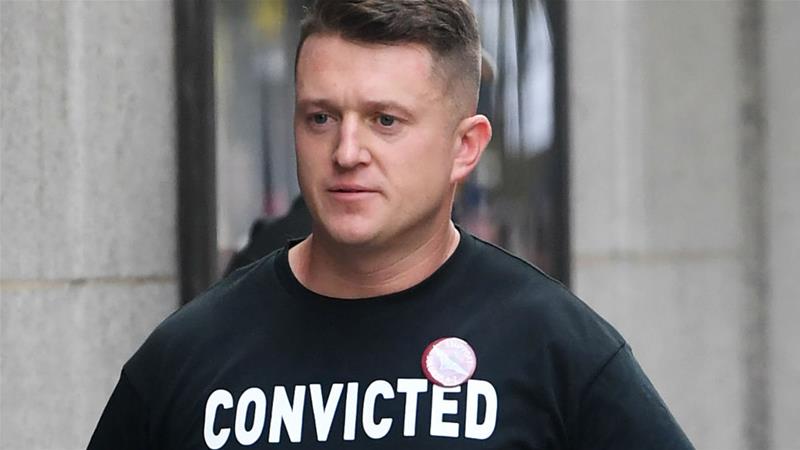 Caption competition time now…yesterday we had this..