Celtic Diary Friday June 28: Incoming !
Defender Christophe Julien is in town, ready to sign a four year deal.
At around £6-7m he's quite an investment for Celtic, and one hopes that it is an indication that the board is serious about strengthening the team and backing the manager.
One thing that you won't see in the Scottish press is that he has just a year left on his contract, and is clearly worth a lot more than we are paying for him.
More interestingly, as we have been aware that Julien was on the radar pre Neil Lennon, and given that Lee Congerton never found anyone of note, one wonders who actually found the player, and why he hasn't been promoted.
Thats if he doesn't turn out to be a dud, that is, and to be honest, he does look the part.
From what I can gather, his strong points are strength, anticipation, jumping and aggression.
He does pick up the occasional yellow card, but thats irrelevant as in Scotland that will be something he'll get used to anyway.
All that remains today, apparently, is for him to sort out personal terms..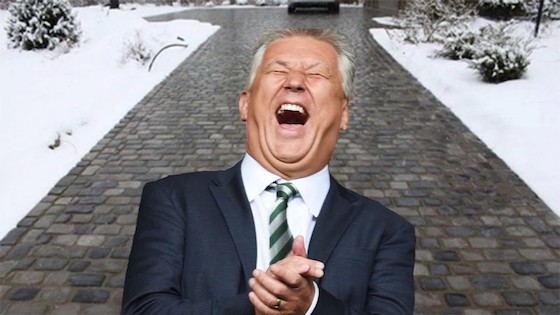 David Turnbull, who hasn't had much luck lately, will now be staying at Motherwell , due to a potential problem that requires corrective surgery.
Celtic did offer to borrow the player and attend to the problem, and then pay for him, but Motherwell presumably want to fix it themselves as they know better.
Meanwhile, the player is left in limbo. Not limbo dancing, of course. That would be silly with a dodgy leg.
It's hard not to feel for the player.
Not only was his agent taking the piss, but now his club are at it.
Get your leg fixed, run down your contract and we'll see you soon.
Celtic also seem to be getting caught up in a bidding war for left back Romain Perraud, the Nice left back. Well, I think it's up to you to judge whether he's nice or not, although I personally prefer a defender to have a touch of the doo lallys about him and be more nasty than nice.
It's between Celtic and Brest-you can do that joke- for the services of the player, at least according to French paper L'Equipe, which , translated, means The Equipe.
Perraud told the paper;
"Because of a painful history, I had really hammered my wish to leave and at the end of May, I repeated the same thing. I have nothing against the current leaders but Nice missed the train with me. I want a new challenge." 
Anyone else ?
Oh, there's dozens. Including Paddy McNair of Middlesborough,
who it seems may struggle to win fans over at Celtic.
Still, if he did join that would be one more of us, and one less of them.
Every little helps.
It's not all good news..
Kalas heading to Bristol City
Bristol City are set to complete the permanent signing of Tomas Kalas from Chelsea despite interest from Celtic and Rangers.
Leigh Griffiths has spoken of his personal battles, and how he now feels they are behind him and he's ready to roll again.
"It was major depression," 
"People might say, 'what's he got to be depressed about?', but there are stressful times and it wasn't the best of times for me. Other people are going through it as well and it's the same for anybody, if you are going through depression then you need to open up and speak to people. There are people who can help.
 "I did try to battle though it. I had to. It's my job. I can't just phone up one day and say I'm not training. 
"But that's why I was grateful to the manager (Rodgers ). He saw it and he gave me the time off I needed. I'm looking forward now.
"I never asked for time off. It was Brendan Rodgers who said I needed to get my mind right. So, I have to thank him for that because if I had kept playing I would have done myself serious harm.
"My mental health wasn't right. A lot of things were playing on my mind. So, I just had to step away from football at that time.
"It hasn't been there for most of my life. It had been there for maybe a year, a year and a half. It started off slow but then it started to snowball towards the end.
"Brendan saw it in training and he knew I wasn't right. So, I have taken time off. It has been longer than I expected. But I am just glad to be back pulling the shirt back on again. Physically and mentally, it hasn't been a cake-walk.
"But it is not just my football life. I'll have a long life after football. I've got kids to look after and family to look after. It is a long life after football and I had to make sure I was right."
If it was previous manager Rodgers who helped start Griffiths' recovery, it has also helped him to now have Neil Lennon to lean on for advice, who himself has had mental health issues in the past. 
Which leads me to this weeks
Knob of the Week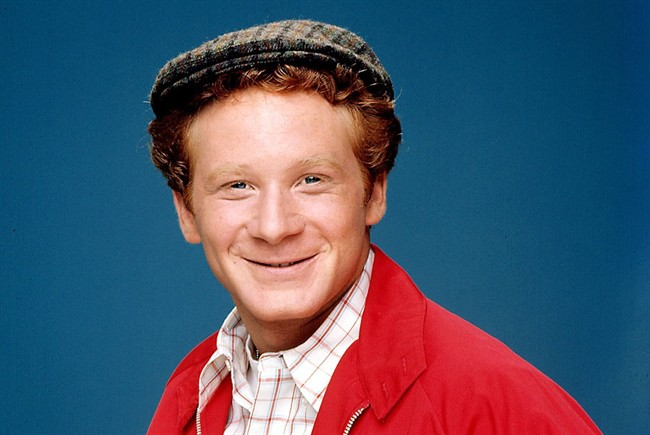 Yup.
Me.
Again.
I didn't think Griffiths would play for Celtic again, let alone score a goal.
But, I'm happy to be proved wrong, as the man himself said..
Im here until 2022. That's not changing 
Over on the dark side of town, there was hope..oh hang on, there was perhaps the strangest and most desperate tweet to try to make "rangers " look like a big club..
Liverpool defender Virgil van Dijk at the Rangers training base in Portugal this morning. 
Could Gerrards connections be about to pay off ?
Er, no.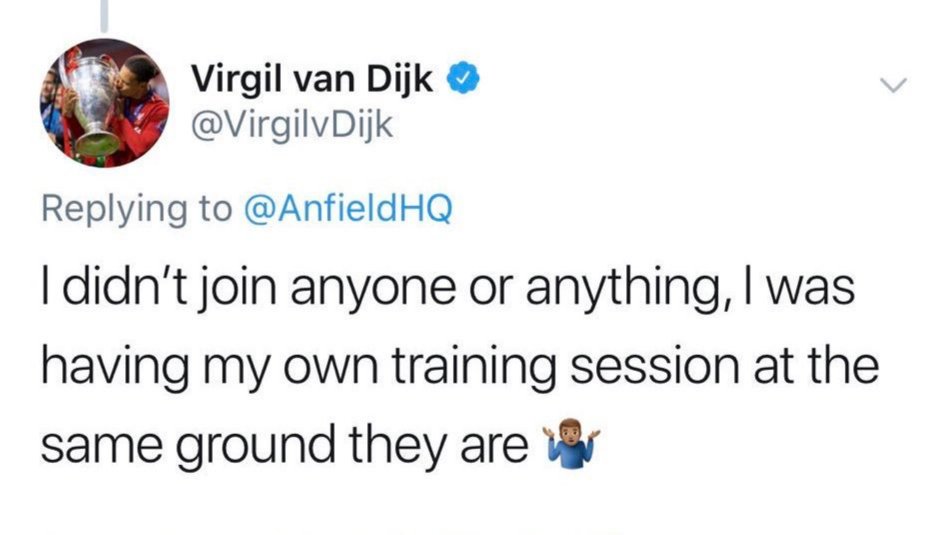 Perhaps this has a serious undertone, despite the general sense of hilarity.
Jack is paid to write about "rangers ", and fair enough may have to swallow some er, incredulous stories to help pay for the roof over his head.
Has he now reached such a level of indoctrination that he can find his own tales to tell ?
Meanwhile, the Ibrox side are "confident " of signing Martyn Skrtel , who has been released by Fenerbahce.
It'll be company for Defoe and Davis while all the youngsters run around playing football and smashing windows.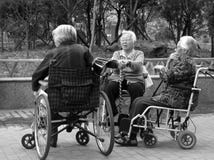 Or even listening to that music that sounds a bit like roadworks.
Rapper SnoopDogg has upset a few friends of alcoholic wife beater Paul Gascoigne with a tweet..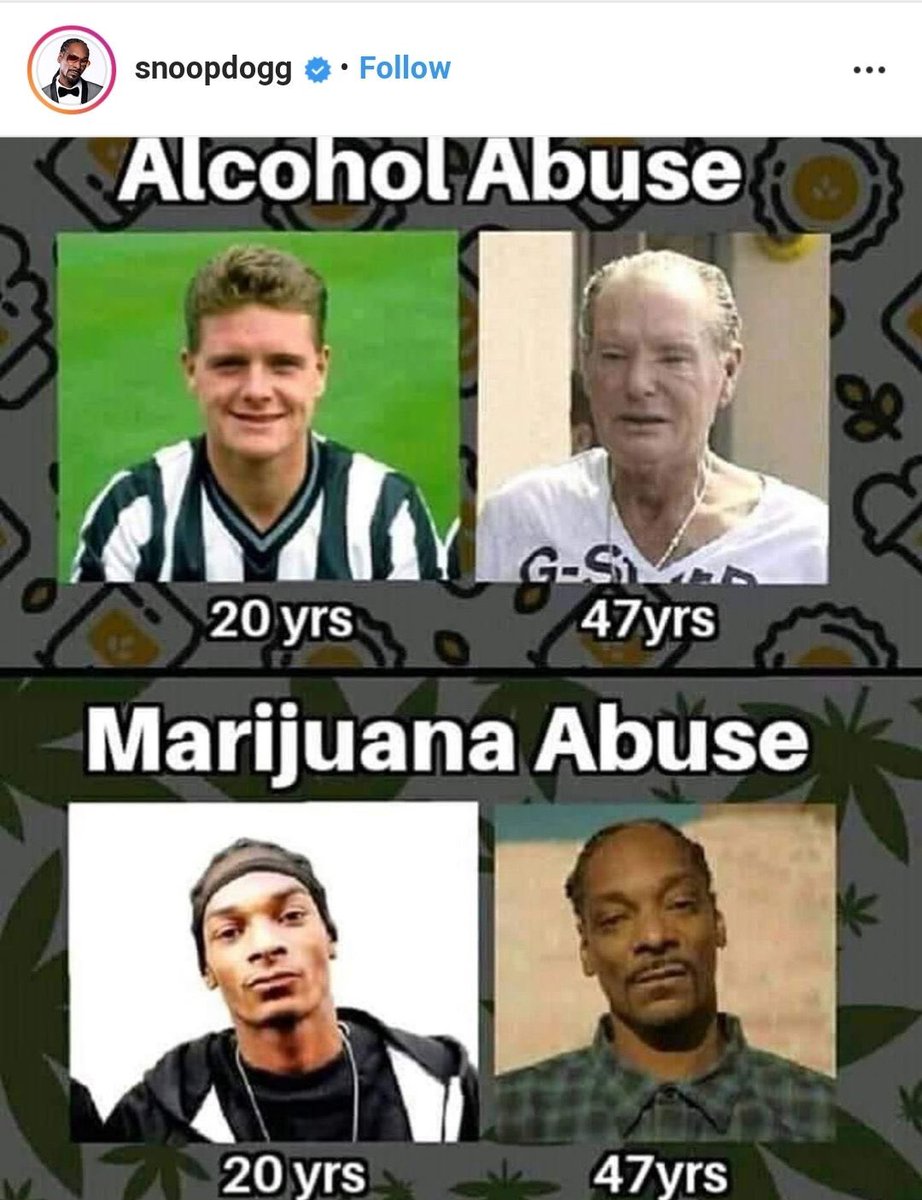 Rap is the music genre where they all talk in rhyme
I'm told it doesn't work most of the time.
Yesterday, we had this..
Following on from yesterdays caption winner…