Celtic Diary Tuesday June 25: We're All Doomed
This transfer window is a bundle of laughs, isn't it ?
We look as though we're going to lose a few players, and despite everyone more or less agreeing we needed to freshen things up, we're heading towards some sort of catastrophe.
It does look like a couple of top men will leave, it does look like we won;t be getting in players of quality, but we all know that. Thats not how we work.
We develop players, and when they are at their most desirable, we sell them.
We sell them when we want them to go, or when they want to go.
It just happens that this summer we're going to have a revolving door fitted.
Arsenal have only got around £40m to spend this summer, and they are hesistating to spend it all on Keiran Tierney. now that it's fairly common knowledge that he wants a move, other clubs will be watching what happens.
Tom Rogic hasn't gone to Austria with his team mate. He's injured again. Or so he says.
David Turnbull will finish his medical, and as long as thats all tickety boo, he'll head out to Austria.
Some of the nonsense and reaction to the nonsense out there is absolutely ridiculous.
Bearing in mind that the first pre season game is on Saturday, against Weiner SC, it's maybe time for the manager to decide who he wants in the squad, or who he thinks will still be in the squad, for the Sarajevo game, which is just a fortnight away.
That way, they can be allowed to ficus on the football, and not the tittle tattle.
For instance, a row erupted when somone claimed that andy Robertson pf Liverpool had talked Keiran tierney into moving south..
Transfer consultant Ian McGarry has claimed that a conversation with Andy Robertson has pushed his fellow left-back closer to the exit door. McGarry: "The second thing that has changed for Kieran Tierney is speaking to his international teammate Andy Robertson." 
Which prompted the reply..
Andrew Robertson Retweeted Anfield HQ
Lot of rubbish

Then, in an article in the Birmingham Evening Mail, West Brom had a moan..which was swiftly amplified by the Scottish media, as it saved them from doing any work.
Such as finding out why Lennon didn't fancy the player.
West Bromwich Albion technical director Luke Dowling launched a scathing attack on Celtic over the treatment of Oliver Burke while on loan with the Scottish champions.
Burke moved north of the border for the second half of the season after failing to command a regular place under former Baggies boss Darren Moore.
The 22-year-old was initially a major hit at Parkhead, scoring four goals in his first 11 games. 
But his influence waned and first-team opportunities dried up after Brendan Rodgers moved to Leicester City in February and Neil Lennon took over.
Lennon was officially appointed as caretaker manager, but got the job full-time after guiding the Bhoys to a third successive domestic treble. 
And it was the current regime Dowling, who was speaking at Slaven Bilic's unveiling as West Brommanager, took aim at.
 He won't be going nowhere near Celtic with the current manager," Dowling said. 
That would be the current manager, Lennon, who doesn't rate him. He'll be gutted.
As opposed to the West Brom manager who sent him out on loan, who didn't rate him either.
We sent Oli to Celtic in good faith with Brendan Rodgers and Lee Congerton, some really good people up there that wanted to take Oli and play Oli.
"They wanted to make him a better player than he currently is. We forget how young he still is.
"Once Brendan left to go to Leicester the treatment he got from the manager that's in place now is something we don't expect from one of our players.
"He won't be going anywhere near Celtic Football Club. They know what's gone on and Oli certainly knows what's gone on. It's just something we're not happy with at all.
 We all know what went on. He was cover for a while, but when the good players came back, he wasn't needed. There's a player in there, but he didn't improve enough to warrant further attention.
"We currently have a new manager that's excited to start working and looking at Oli. We believe he's got an opportunity back here with a new manager in place."
Dowling said the stance on Celtic was held mutually by West Brom and the player himself.
Burke has flattered to deceive under a succession of managers since joining the Baggies from RB Leipzig for close to £15 million in August 2017.
Dowling blamed the youngster's struggles on perpetual upheaval at the club, with Burke now on to his fourth permanent boss in less than two years.
"I don't believe he really got the best chance to perform here," Dowling added. 
Er, that might be because you sent him out on loan.
Dowling and/or his club paid £15m for Burke. We tried him, and decided he wasn't worth it. Maybe they should have thought of that.
Having said that, haven't we just hired someone from West Brom who had a hand in that decision ?
Lennon did the right thing, certainly with the added advantage of hindsight. Most of the loannees were dropped in favour of players who played for Celtic.
And there were two more trophies in the cabinet that serve as justification for his decision.
Still, the "race " for next seasons title is hotting up, as the media announce yet another signing by Steven Gerrard that no one has heard of, this time claiming that he'd beaten Celtic to this fellows signature..
Rangers boss Steven Gerrard confirms Gers have handed Celtic blow as another signing nears
RANGERS manager Steven Gerrard has confirmed that the Gers have beaten Celtic, among multiple other teams, as the Joe Aribo gets set to join the club.
That Rangers landed the player is a major boost given Premier League clubs such as Brighton, Bournemouth, Southampton and Aston Villa were all understood to have been keeping tabs on the 22-year-old. 
Understood ? I think someone , somewhere, may have misunderstood.
And Gerrard declared that Aribo – who scored 10 goals as Charlton were promoted to the Championship last term – also had an offer on the table to join their bitter rivals Celtic across the other side of Glasgow. 
Bitter rivals ? What do we have to be bitter about ?
You'll note that there was no offer from Celtic, perhaps a passing interest, that quickly passed, but no offer.
Gerrard claimed..
We believe there was Premier League and European clubs chasing Joe, which is no surprise," 
"I think a lot of Championship clubs were there in the hat as well. It obviously came out in the public domain that Celtic had made him an offer as well. 
It did ?
"So, if we manage to get that one over the line, it will be a big coup for us. 
"He is something we haven't got, we haven't got a left-footed midfielder so, if and when that deal is done, he will give us natural balance. 
Thats nonsense.
Ever since their enlightenment they've signed loads of left footers.
Timposter on twitter has spotted something about the latest design classic from New Balance..
New away top..
For the final frontier ?
Not for the first time..
Well, nearly.
Meanwhile, they may ignore our made up pish, they sometimes even condemn it, but we've got two places in the Rumour League..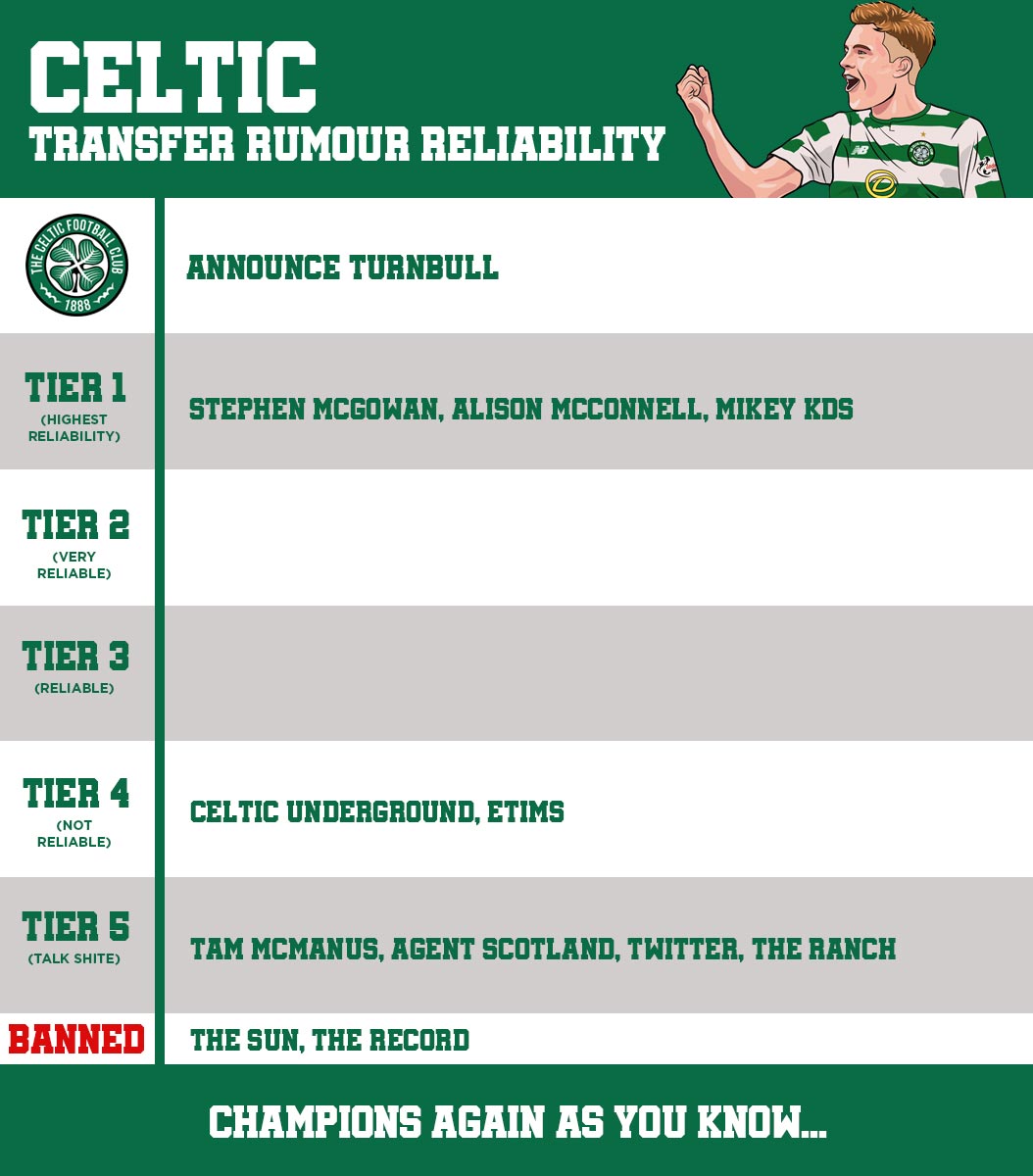 I'm guessing they ignored the bit about Brendan leaving..
Anyhoo, a big welcome to Maryan Shved, who is now a Celtic player..
If you look carefully at the picture he is in it.
It's nice to see someone settling into a new job.
Unfortunately, it appears I won't be getting that job at the Ministry of Defence I was after..
Though it appears the cleaner who was sacked by Celtic over the transfer list leak has found another place quickly enough..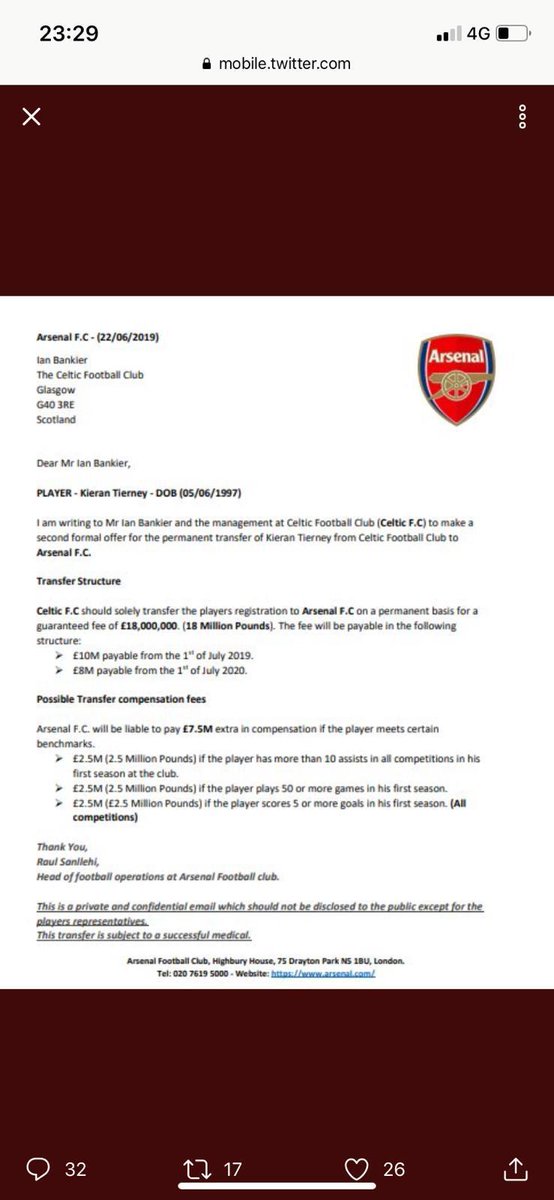 Just to clarify, thats a fake, and i've no idea if the cleaner has got another job. I hope she has.
Yesterday, we had this..