David Turnbull, the Motherwell starlet who broke into senior football earlier this year, has turned down the terms offered to him by Celtic.
Reports indicate Celtic offered him £10,000 a week, whereas the player wants £20,000 a week, a house in the Bahamas and a lift to training every day from Holly Willoughby.
Celtic took the somewhat surprising decision to go public on his refusal, presumably to fend off criticism similar to what they received when John McGinn went to the English second division instead of the Celtic bench.
"Celtic was pleased to agree a record-breaking fee with Motherwell FC for David Turnbull and we have quickly followed this up with a fantastic offer to the player through his agent.
"Currently, we have been unable to come to an agreement with the player's agent.
"Celtic FC is content that it has made a magnificent offer and it is now up to the agent and player to decide if the player wants to join Celtic.
"If not, we move on." 
Surely Celtic "were " pleased…it's a collective noun….a plural as such ? I see the PR job is still up for review.
You cannot say Celtic "was " and "is "  then use the plural "we " in the same narrative to describe the same subject.
I couldn't care less about whether or not Turnbull joins Celtic, but I get all flustered about poor language use 'n that.
I don't blame the lad. He's not going to be a first team player, at first, anyway, and there may well be more money on offer elsewhere.
And then there's the lurkers…waiting to swoop…
Is Rangers' Joe Aribo interest reason for quietness over David Turnbull?
Er, no.
And he appears to have no particular love for Celtic.. there's a picture of him doing the rounds as a kid at a "rangers 2 game.
However, when all's said and done, Celtic reckon he's worth what they've offered. Motherwell reckon he's worth what Celtic have offered, but the player and his agent think he's worth more.
Scott Burns of the Express, clearly after a phone call from the players agent wrote;
Celtic must up David Turnbull offer with Motherwell star unimpressed with current bid
CELTIC will need to up their offer to David Turnbull if they want to salvage his £3million transfer.
The players agent is a chap called Liam O'Donnell, a former lawyer who is new to the world of football "intermediaries "-they're not officially called agents any more- and it shows.
I'll help him…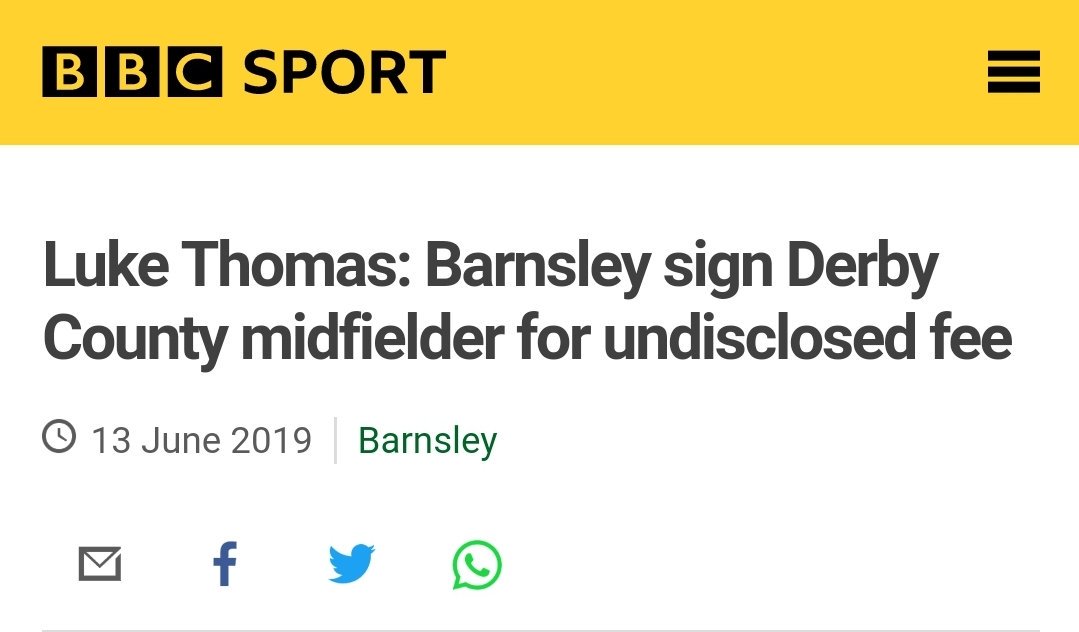 Take Barnsley off the list…
By using the piss poor Express to communicate with Celtic he just made absolutely sure that his client is not going to join the treble treble winners.
In fact, we believe a telegram is winging it's way to his office even as we speak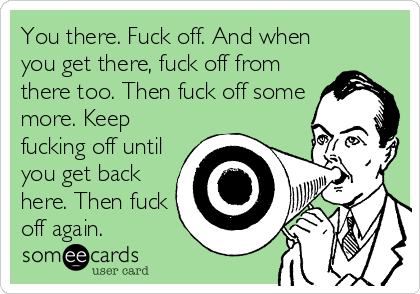 So, who's next on the list ?
We asked our contact at Celtic , and he said
"what fucking list ? "
Is it too late to get Graeme Shinnie in ? It's been months since we signed anyone from Aberdeen .
Maybe this is a real apology…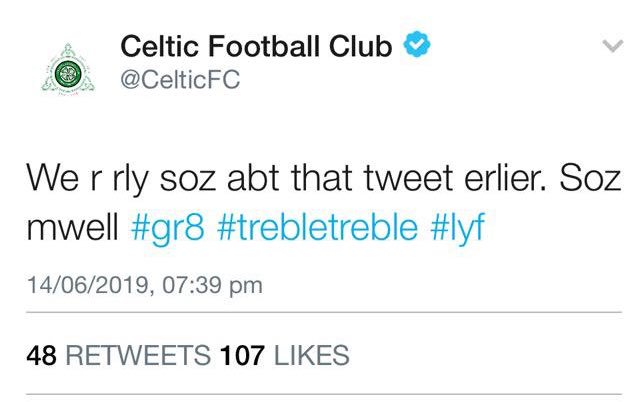 Mind you, a position has become available for Ryan Jack…
Celtic cleaner sacked for transfer list leak says she's not Lennoxtown mole
Maureen Quinn, whose security guard son was suspended amid a club probe, says they are being made scapegoats. 
That was fairly quick investigation by Celtic , considering we still don't know who was responsible for the Janefield underpass crush.
The only other nonsense we've heard is that it's Tom Rogic's turn to do a stint at Southampton, although Brendan rodgers is watching the situation closely, as he prepares a bid for at least three Celtic players.
Told you it was nonsense.
Calum MacGregor is on his list, with talk of a £10m bid, as are Keiran Tierney, James Forrest and David Turnbull.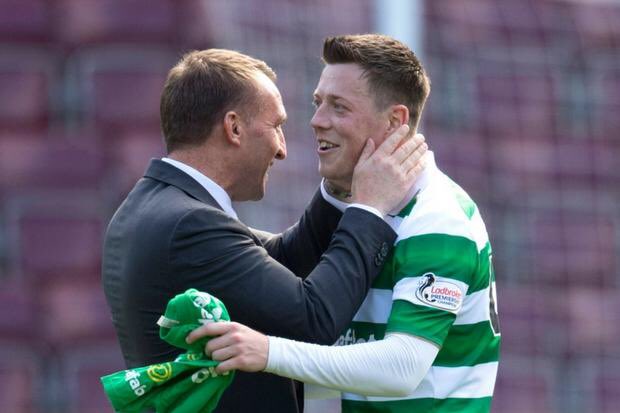 See what i did there ?
Meanwhile, if you thought this site was full of shite..
Rangers have bid £12m for the opportunity to take Ryan Kent on a permanent transfer, Liverpool will accept, announcement due in the week to come. GOOD LUCK
good luck indeed…especially in getting the money.
As ever , it's the silly season, and this time it's maybe not even Celtic who are being silly.
The players are back in training on monday, and we're now closer to our next game than we are to our last one.
Yesterday, we had this..
Today…