John Beaton will referee the game against Aberdeen on this weekend.
Already Police Scotland are doing practice runs to get him to the ground safely.
.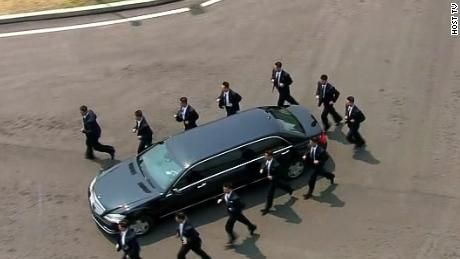 Incidentally, the men behind the text messages that changed his life when they morphed from offensive to death threats in the way only the mainstream media can explain, have yet  be named or sentenced.
But clearly the poor man is over it now and no longer under 24 hour police protection.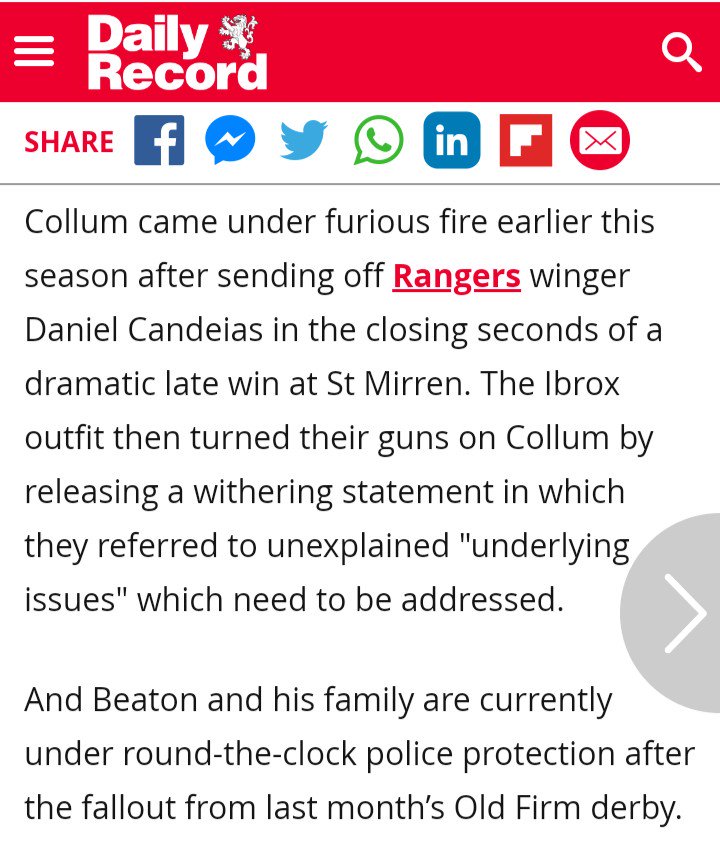 They weren't, of course, but with Collum under pressure from "rangers " for not doing as he's told, the spotlight had to fall in such a way to reflect, er, balance.
By the way, fair play to aberdeen for the matchday prgramme cover ….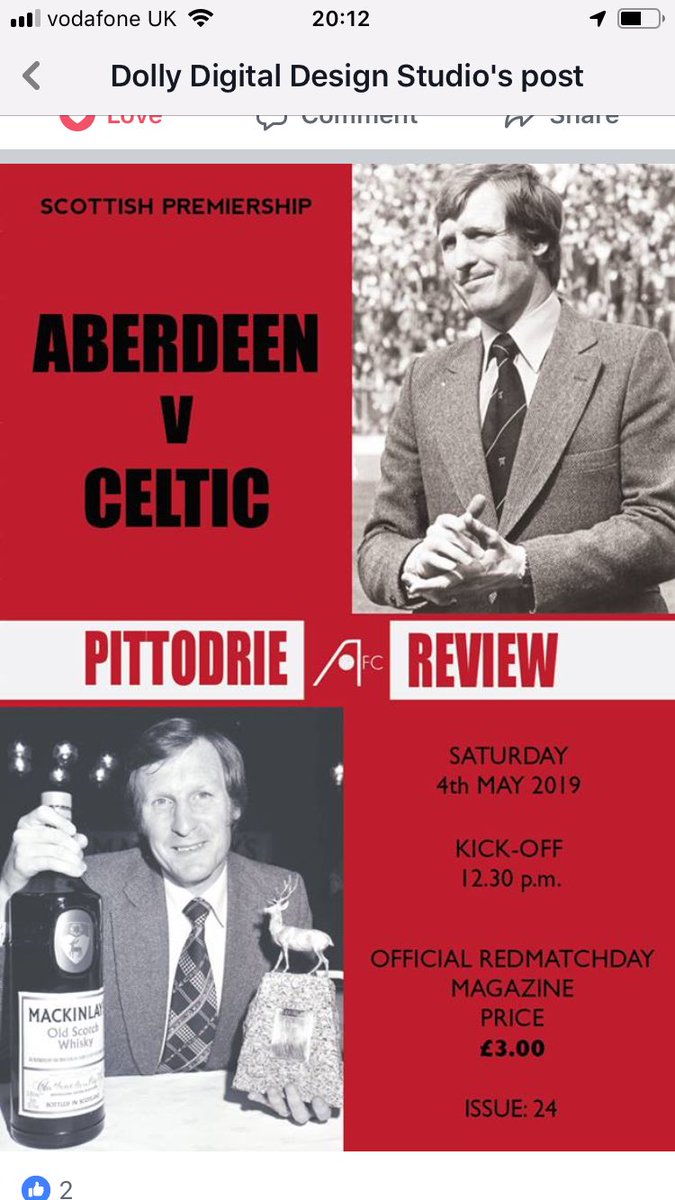 The passing of Stevie Chalmers has lead to calls for an investigation into the correlation between former footballers and dementia.
Martyn McLaughlin in the Scotsman is quite scathing…
The fact both McNeill and Chalmbers died from degenerative brain conditions in quick succession is cause for scepticism as well as sorrow. Such a tragedy summons up several pertinent questions about football and dementia that have for too long gone unanswered.
Anyone in doubt as to the flippancy with which the game's governing bodies have treated the issue would be best advised recalling the plight of Jeff Astle, the former England and West Bromwich Albion centre forward who died 17 years ago, aged just 59.
A coroner recorded a verdict of "death by industrial disease", with a neurological expert pointing to "considerable evidence of trauma to the brain", similar to that experienced by a boxer.
The Football Association, in turn, wrote two letters to the Astle family. The first advised them against taking legal action; the second offered complimentary tickets for an upcoming England friendly.
 If you are wondering to what extent the Scottish game's governing body maintained an interest in such matters, a clue can be found in the organisation's initialism. 
At the very least, an independent investigation is needed.
Of course, the football industry won't commission one, any report drawn up on any links between any links that might conclude a liability along the lines of industrial injury is krptonite to them.
As was the case with child abuse, bullying and would be with any other scandals that we have yet to even discover.
Those at the top of the game, both at home and abroad , are reluctant to kick away the ladder they climbed to get there..
Even if it means, for instance, sanctioning a World cup tournament in a country that has temperatures the same as a dishwasher on a cleaning cycle, and a workforce dropping dead whilst being paid a pittance to build new stadia.
Elsewhere, the Glasgow Cup has been added to the trophy cabinet again, as Celtic Colts beat "rangers " Colts..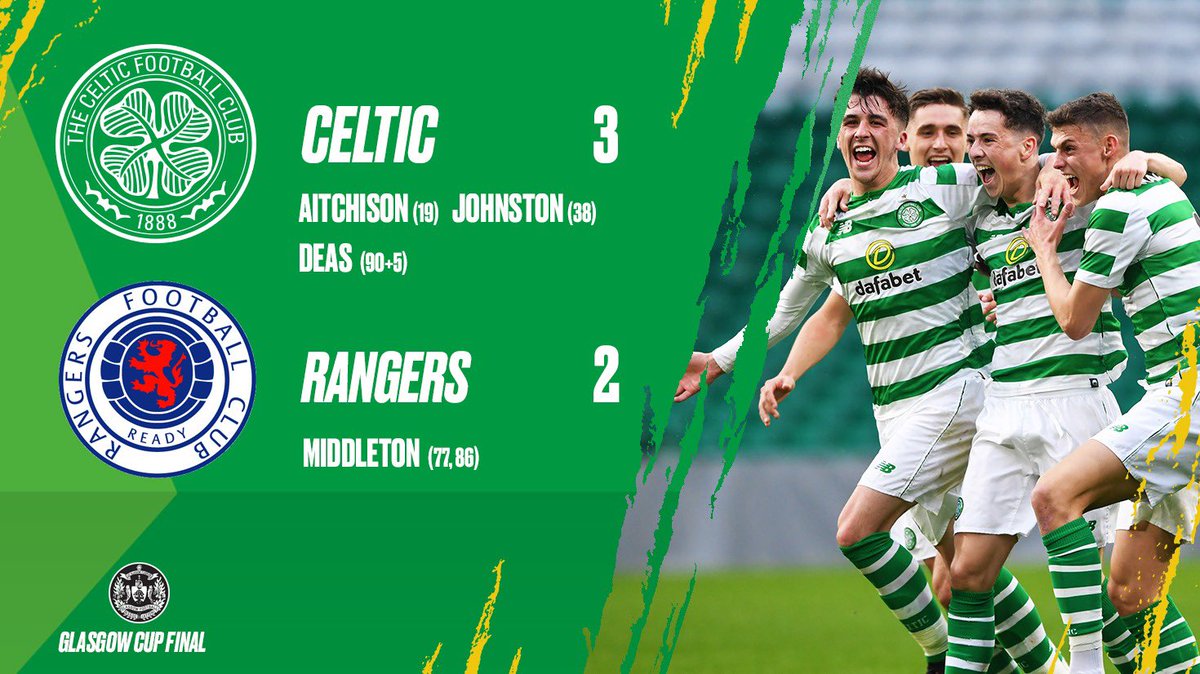 And the stats threw up another one of those "coincidences "…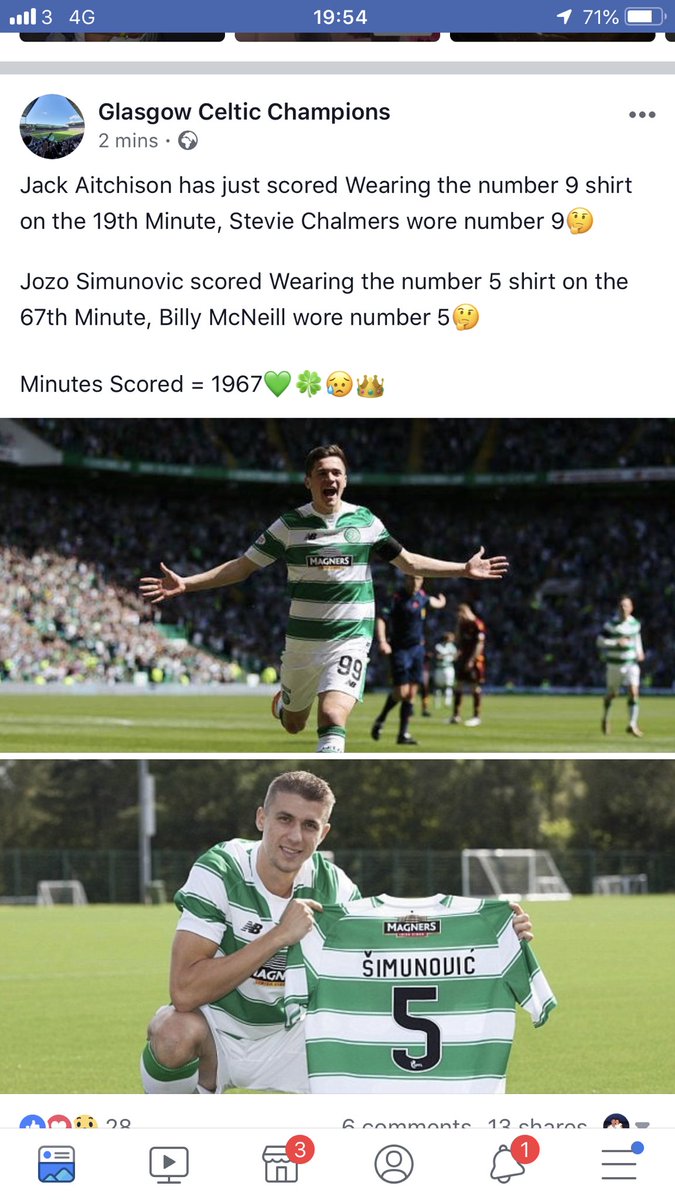 I'm beginning to doubt these are coincidences…
I wonder if this headline, from Mondays Evening Times is a coincidence…
Graeme Murty: It was easy to return to the Rangers Academy and I'm a better coach for my Ibrox experience
Will the senior players get to see exactly what he means some time soon ?
Could the author, Christoper "union " Jack be softening up the hordes for the inevitable ?
One statement perhaps suggests so…
"I got my Pro Licence from the SFA [on Sunday]. Talking to managers and players in that group is fantastic. 
Which makes him more qualified than the senior manager…
The annual new kit launch is today. My guess is it'll be green and white hoops again, showing a distinct lack of imagination at New Balance.
 At three new kits a year, someone somewhere is making a few quid out of us.
New season books, new kits, no doubt other new merchandising…then there's the home European matches.
Fourteen before christmas…
Add to that tv subscriptions and then you wonder why some of us aren;t happy to pay all of this into a game that is in denial about corruption, especially when the club we pay into has little or no interest in defending its own interests.
Perhaps when Lawwell and the board watched the tributes to a real honourable man before the Kilmarnock game, the thought of their own legacy crossed their minds…
Or then again, perhaps it didn't..
On Sunday we left you with this..