With behaviour at football grounds in Scotland attracting unwanted attention from the forces of government and law and order, a lesson in how to deal with it was offered by the English authorities, who wasted no time in handing out justice.
In doing so, they issued a warning to anyone ele who feels the need to enter the field of play.
From the Guardian..
Birmingham City fan who assaulted Jack Grealish is jailed for 14 weeks
•

 Paul Mitchell also banned from football for 10 years 
•

 Grealish: 'It could have been so much worse' if fan had weapon 
Celtic captain Scott Brown had voiced his concerns about a supporter attacking a player , perhaps with a weapon, but all the Scottish authorities have done so far is issue a statement, oddly enough shortly after it was apparent that in England , a " no tolerance " policy was being put in place.
Magistrate Alison Fisher told him: "This was an unprovoked assault on a footballer doing his job in front of 23,000 spectators and thousands watching on TV, including families.
"We note that you have taken responsibility for your actions. However, this type of behaviour is totally unacceptable.
"The sentence must act as a punishment and a deterrent to others in order to send a message to the public and fans and players like Mr Grealish who should be protected at all times." 
Thats the key. You run onto the pitch and assault a player, then it's do not Pass Go, and do not collect £200.
The English FA added..
"This is entirely unacceptable and we strongly condemn both incidents," ( It happened to Chris Smalling as well, whoever he is )
"We will be working with the clubs, the leagues and the police to discuss what collectively needs to be done to protect players and officials on the pitch. In addition, we have written to both Birmingham City and Arsenal to seek their observations to examine the security measures they had in place." 
Meanwhile, Neil Doncaster said, in response to a similar incident at Easter Road..
"We utterly condemn the reprehensible behaviour shown by the individual who invaded the pitch ‪on Friday night‬.
"We welcome the comments made by Leeann Dempster in tackling unacceptable conduct. We will of course review the specific circumstances of that event in conjunction with the match delegate and the police and take any appropriate steps."
That'll do it.
He really is a useless lump.
Some will say he's only commenting after a "rangers " player was the victim of supporter abuse, but in fact he is commenting because the English haven't messed around and dealt with the issue as soon as it has reared its head.
In Scotland, its been going on for a while, and when you consider that the attack on Neil Lennon at Tynecastle ended in a Not Proven verdict, it shows that perhaps there is a fault within the system that maybe leads to a lack of appetite for prosecution.
a fault that could have been rectified then, allowing for swift and successful prosecution of offenders.
Had Doncaster acted then, or the police and courts, we may well have put the whole issue to bed when it first occured.
Inaction then has led to problems now, and there is no real plan in place to deal with it.
Backed by reporters such as the increasingly absurd Tom "Green Brigade " English, the way forward touted in the media is strict liability, a couple of words that don;t really mean anything, and as such are offered as a solution because no one can formulate an argument against something that has no basis in the real world..like Brexit, really.
English reckons its all the Green Brigades fault, and has a daily rant about the damage they are doing on his public broadcaster platform at the BBC.
But is his opinion of the Green Brigade all his own work..
Consider this..
 Tom English…
To solve the hooligan issue, all it needs is a little bit of creative prosecution, as we see below..
The Secret Barrister, who writes anonymously about Legal issues, went some way to explaining the decision on the Villa fan..
Paul Mitchell was charged with battery, contrary to s39 Criminal Justice Act 1988. He was also charged with an offence of encroaching onto a football pitch (presumably s4 Football Offences Act 1991). 
He pleaded guilty to both offences at his first appearance today before Birmingham Magistrates' Court, the offences having been committed yesterday. 
Many people have remarked on how quickly this case was processed – barely 24 hours between offence and sentence. But it's not unusual where a defendant is arrested, charged with a summary offence (one that can only be tried at the magistrates' court) and refused police bail. 
The police have the power to charge an offence of battery without needing the Crown Prosecution Service to authorise the charge, so the process is quicker. A defendant charged and kept in police custody will be produced at the magistrates' court the next day.
If a defendant pleads guilty, the court will usually require a Pre-Sentence Report to be prepared by the Probation Service, to make recommendations as to how best to deal with the offender. It's now common for this to be done the same day. 
As for the sentence itself – Mr Mitchell received 14 weeks' imprisonment. The magistrates are required to follow the Sentencing Guideline for Assault. Here it is: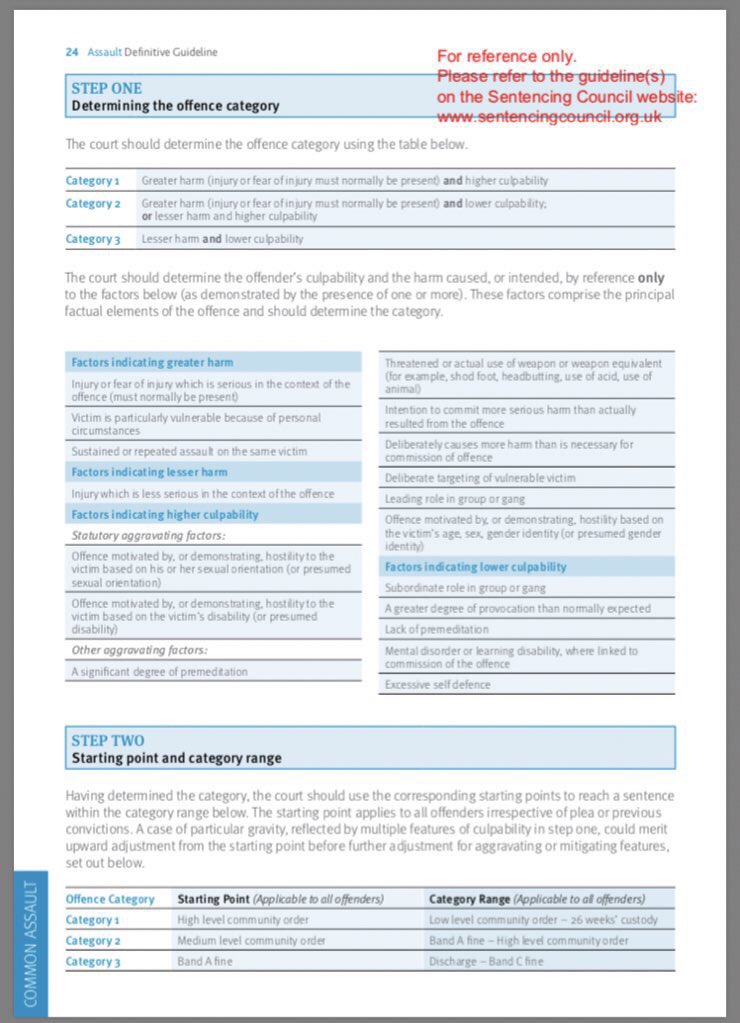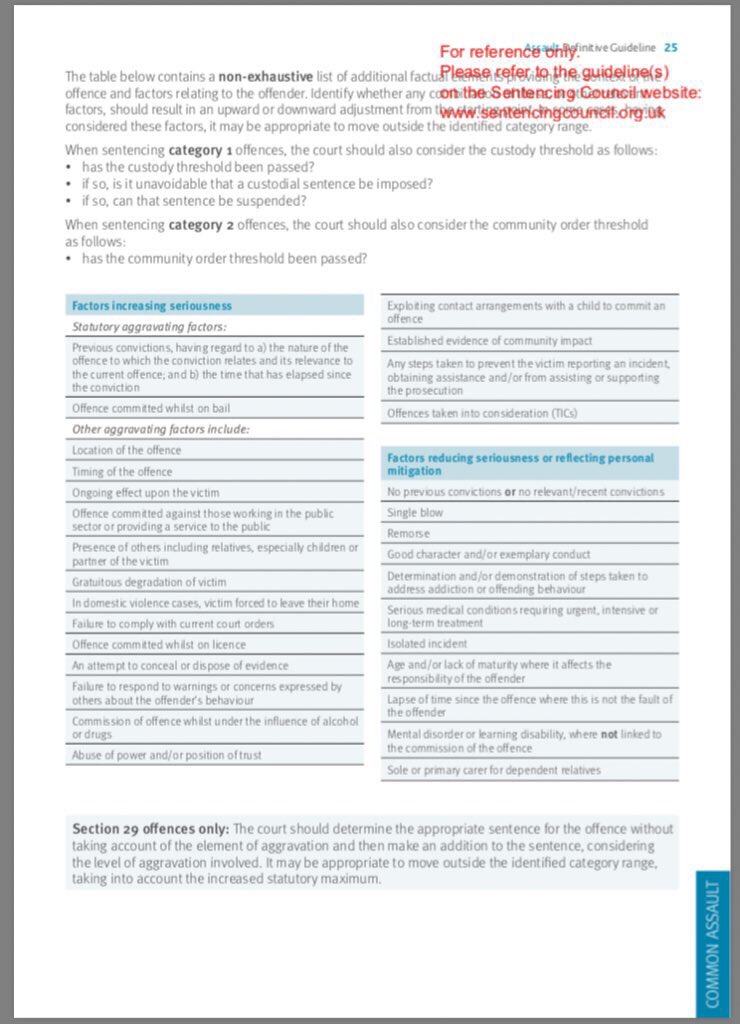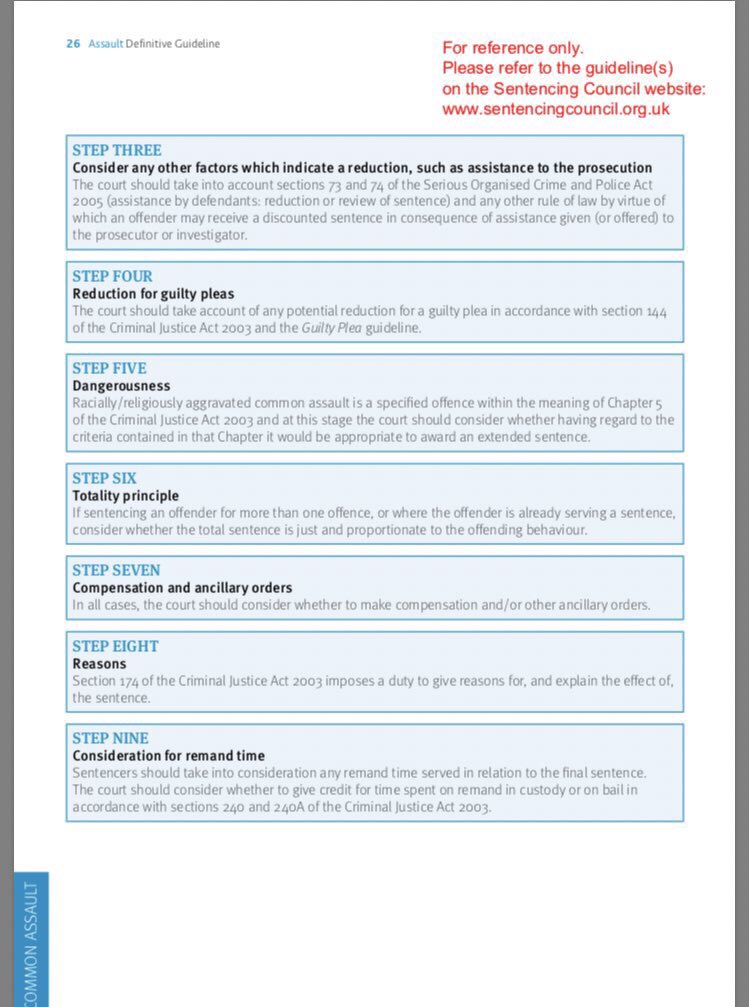 The maximum sentence for battery is 6 months' imprisonment. (If injury had been caused, it would likely be charged as causing actual bodily harm, which carries a maximum sentence of 5 years). Maximum sentence for invading the pitch is a fine. 
A defendant who pleads guilty at the earliest opportunity – i.e. at his first appearance – is entitled to one third off his sentence. This means that the maximum sentence the magistrates could have passed was 17 weeks. 14 weeks is therefore almost as high as they could go. 
Applying the Guidelines, the magistrates put this case in Category 1. As ever, we don't have the full sentencing remarks, but presumably, given that there was no injury and it was a single blow, the court found Mr Grealish to be "particularly vulnerable" – Greater Harm.
Higher culpability must also have been found. It's not entirely clear which features were said to be present – maybe deliberate targeting of vulnerable victim, given that Mr Grealish was doing his job while assaulted from behind. Possibly a stretch though
 This is the important bit.
Finding the correct charge in law is as very important , as it lessens the chance of a successful defence.
It also lends itself to finding a suitable sentence. For this incident, the "vulnerable person " clause was used, and thats perhaps something that should be looked at in Scotland,
Having had considerable legal experience myself, I've seen that the most important thing is the charge, and not the offence itself.
The Secret Barrister concludes..
The magistrates made clear the need for deterrent sentencing for this kind of offence, and it may be that they held that the circumstances were such that it was in the interests of justice to disapply the Guideline. This, I'd guess, would be how they would justify the sentence. 
The potential for widespread public disorder, as others have pointed out, may well have been a factor which the court treated as seriously aggravating. Context is everything. Those saying "he wouldn't have got this for a punch in the street" miss the point. This wasn't the street 
 That's kind of the point.
It isn't the street. It's on a football pitch, and the players are surrounded by thousands of people, many of them hostile, and they must be given protection to do their job.
In england, they have worked that out, and acted swiftly and properly.
In Scotland, Neil Doncaster says he condemns thise who encroach on the field of play.
Little wonder players would rather play down south. That, and the money obviously.
But on a wider scale, is it not just another example of the ineptitude of those who run our game, and another reason for sponsors and investors to stay away ?
Anyway, back at the ranch, and the players are all off to Cheltenham today for their annual bonding session and RebFest.
Oh, come on.
We heard they hired a minibus and drove down overnight, with Lenny hanging out the window bellowing the words to "We're On The One road "
There were , we hear, no hold ups on the trip as Scott Brown climbed onto the roof and shouted "Nee Naw Nee Naw every time traffic built up, which meant other vehicles, fooled into thinking an emergency vehicle was behind them, would move out of the way.
Shoplifting at services, however, is frowned upon, but we hear that Leigh Griffiths managed to wrestle the security cameras from their positions and there is now no evidence to press charges.
Well, I do talk some shite…
This jolly boys outing has prompted concern among some supporters that perhaps Neil Lennon is not the man for the job of Celtic manager.
Maybe he is, maybe he isn't.
Maybe he's still in shock at being given a second bite of the cherry.
But the point is, at the moment he is the manager, and as such should be spared the constant talk of his successor, whoever is being touted for it, being able to do a better job than he can.
Every ball thats kicked is now being attributed to him, especially if that ball happens to go sidieways.
He's been in charge for three games.
Three difficult games. How about we look at what we have and not what we could have ?
There's still a title to be won, and a Cup to bring home.
We are supporters, so lets offer some support.
Ollie Burkes run of bad luck continued last night when he was called up for the Scotland squad. He'll now undergo the expert tutelage of Alex MacLeish, which should beat any good habits he's picked up in his time at Celtic right out of his system.
Burke has explosive pace, but perhaps needs a bit of work on his technical skills. Thats fine, he plays football for a living, and once the rough edges are given attention to, and once he develops the finer touches his game needs, than he'll be a world class player.
So, if i was him, I'd just nod and smile every tie MacLeish suggests something…
Meanwhile, over the the USA, we find that Scotland isnt the only place you can offer racial abuse to the Irish…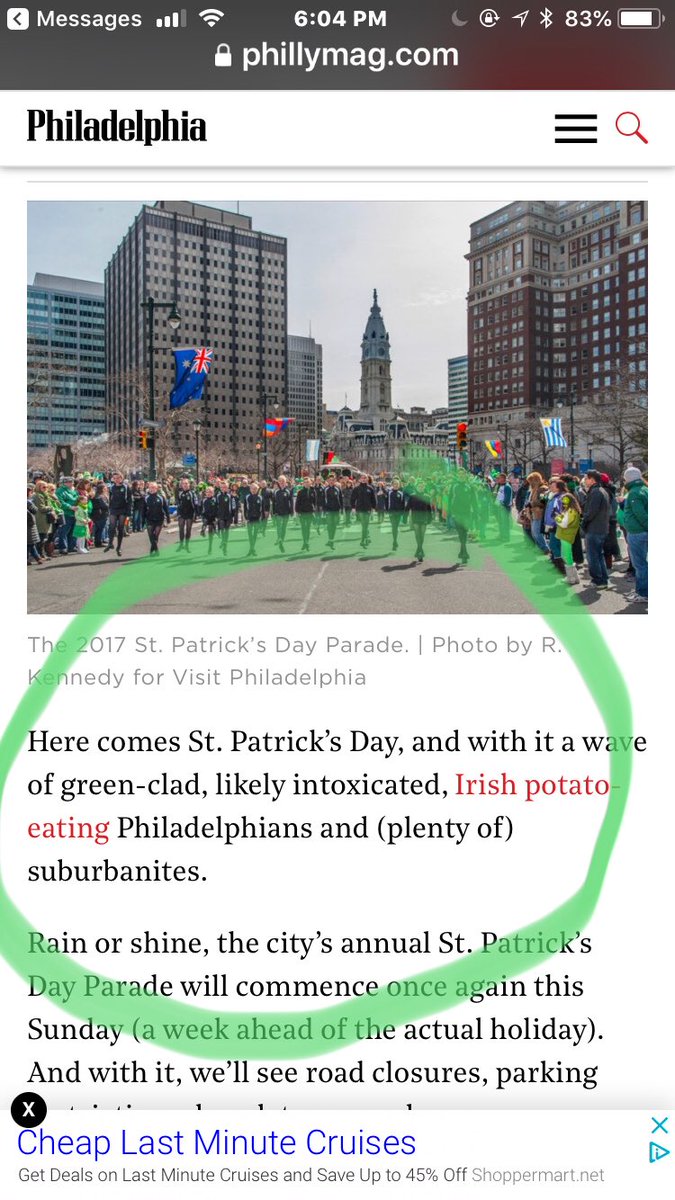 Likely intoxicated ?
If i was on a day out and described as" likely intoxicated " I'd be mortified, and immediately step up my game.
However, its like the Irish joke..Paddy and mick went into a bar…it's kind of acceptable to be racist where the Irish are concerned.
Perhaps its a measure of our good nature and tolerance.. or perhaps its time to call it out when it happens…
Claire Sasko, who wrte those words is on twitter..
Reporter @phillymag, focusing on policy/urban issues. @TempleUniv grad. Fiction & nonfiction writer. Words in @PhillyInquirer & @spoke_mag. 
Apparently she went to university, but I suppose someone has to clean the drains.
No diary yesterday, but on Sunday we had this..
Pensionerbhoy 
Today..