Celtic Diary Saturday January 26: 3pm Kick Off Confuses Fans
Well, it confused me.
I've checked though, and it used to happen all the time. Three o'clock on a Saturday.
Almost as strange as when the old guy in the corner of the bar tells you that Scotland used to have good players and regularly compete in world cups and things.
Could there be a connection ?
Hamilton Academical-singular, like their travelling support-are the visitors today, and they're not expected to leave with anything except the cheers of thousands of Celtic fans ringing in their ears.
They are tenth in the league, just two points off the bottom, and somewhat adrift along with Dundee and St Mirren in a relegation dogfight, and somewhat harshly, are many peoples first choice to go down.
This is based largely on their poor support, piss poor ground and lack of decent pubs in the area. The first two I can put up with, but the latter is criminal negligence.
But thats the same argument, in reverse, that demanded the creation of the same club myth that keeps the hordes happy, and paying into the game. Football, like all sport, should be entirely based on merit.
So, if Hamilton do survive the drop, they will have earned it.
Will they survive today, against a rejuvenated Celtic side ?
Probably not, and its almost certain that they will conduct a damage limitation excercise, but the quality that Celtic now possess in their opponents half will prove too much, be it 1-0 or 7-0, the three points should remain in Glasgow.
There are unlikely to be any changes from the side that beat St mirren on Wednesday, the manager doesn;t like to mess around with line ups unless its necessary, although he does seem to have a different idea of what is necesssary than most of us, and the most interesting aspect of that seems to be the elevation of Scott Bain from cup matches to league matches as well.
If he keeps his place, it could well see a reversal in the pecking order at the back, and Bain, to be fair, has earned his chance.
Tony Ralston will be out for a while yet, so the much maligned Mikael Lustig should return, alongside Benkovic and possibly Boyata , with Emilio Izaguirre continuing to keep the left back berth warm for the absent Keiran Tierney.
The Boyata conundrum is puzzling. Earlier in the window the word was he either signs a new deal or is sold.
A lot depends , I guess, on Aberdeen replacing Scott McKenna in this window.
Thats how it happens, hence the offer of Jack Hendry on loan. Clearly, they want a better option than Hendry, or are waiting for someone else to decide before commiting to any business.
It also explains why we should be patient, and why there's always a bit of a rush on the last day of the window.
Players and agents want to make sure they have all the bases covered.
Scott Brown, who also has yet to decide on his future, will be alongside Calum MacGregor in the middle, with Forrest, Christie, Sinclair and Burke completing the starting line up.
The only change that we may see is Weah in for Christie, to see what he can do over ninety minutes, which would probably be a hat trick.
Although Burke may be the one to drop out, after a somewhat crass and disrespectful outburst from West Brom manager Darren Moore…and frankly, if this is his opinion, he can have him fucking back tomorrow..
"We want to get him back,"  "If Oli is back in the shop window, it's because he's doing well for Celtic. " 
But the magnificent thing is he's our player. He's being developed to be brought back here for West Brom.
"We hope to see him back here in the summer after a succession of games and goals. He's in a challenging environment, working with an excellent manager and team. 
"All this will be for the benefit of West Bromwich Albion."
"I'm developing Oli because of the output we've laid on him," "I'm sure we'll see the player we've invested in when he gets back. We've got a good player there but we've got to develop him. The main thing is he's being developed for West Brom." 
Developing him for West Bromwich Albion ?
If thats the case, then our manager can fuck off down south with him, as its the single most embarassing notion that I have ever read about Celtic. 
And I've been around a while.
Scott Sinclair has raised his game with the arrivals of Weah and Burke, and is certain to start, although forrest may be rested as he keeps bursting into gales of laughter when he reads these tales of English clubs showing an interest in him.
So  having considered all the options with all my insight and concentration, and trying to predict the mind of the manager, don't be surprised if Celtic line up thus..
Gordon, Gamboa, Simunovic, Ajer, Miller, Ntcham, Biton, Weah, Burke.Edouard and Bayo.
We do have a fair old squad to hand, and its little wonder the manager said;
" If we don't have another signing then I'm happy with the players we have. " 
Taken out of context, that might worry a few fans, especially those who think Lustig is done, Brown is a has been and Boyata a never will be.
The full rant, at least it sounds like a rant, was a response to his quip about Ukranian Maryn Shved, where many interpreted it as a sign he had no say in transfers any more, and by extension, was heading to Leicester as soon as he could, where it appears his dream was to particpate in one of Europes most famous games, Leicester v Cardiff, or "El Crashico " as its known.
"In the modern game the key is not getting them in, it's keeping them out," 
No, I don't know either.
"We have a very good squad. I have always known the areas we want to improve but we can't just bring anyone in. It has to be a certain quality.
"I know how it is now, supporters want to see that yellow bar on the TV screen saying Celtic have signed some player, blah, blah and everything is perfect.
"But there's a lot of tireless work that goes in to looking at players. It's then, are they available and can we afford them?
"If we can, the club will do the best they can to bring them in. The key ingredient has to be quality.
"You always have to be ready right to the last moment because there's always opportunities that will come to you.
"Sometimes they are decided late on. But we'll be waiting for the right type of player. 
"Our plan is to add to it but if we can't then we'll continue to work."
"It's very difficult for Celtic, unless you have the big finances to go and get the kind of players who are going to help us improve,"he said. "The market down south is really, really difficult, but you can't stop looking for the ones you can develop and improve or is ready made and can come in.
"That's ongoing. You can never please everyone.
"If there's any message, it's the club will do everything they can to get the right type of players who will help the squad.
"If we don't, we have a strong group of players going in to this part of the season."
"We've done really good business in bringing in these young players and you can see the difference they have made.
"It's never easy. If we don't have another signing then I'm happy with the players we have.
"If we can get the players in certain areas, then great, but it has to be the right quality, otherwise there's no point.
"We have a really good squad and we'll get Kieran Tierney and Tom Rogic back 
Oddly enough, thats he two he said in the summer he had to persuade to stay.
The squad does have to be trimmed. The wage bill is too high, the recent contract extensions were costly, and that needs to be remembered when we start to think about where all the money is going.
Elsewhere, and the Celtic fans who found themselves involved with an enthusiastic police force in Amsterdam were finally exonerated yesterday.. this is from Het Parool, which is either a newspaper or an anagram…
Celtic hooligans freely by court ruling on police
In a devastating judgment, the Amsterdam Court of Appeal wipes out the prison sentences for supporters of the Scottish football club Celtic who had caused riots in the Dam in 2013. Reason: According to the court, there is little about the official reports that the police made about the chaos.
 Because of these 'irreparable' mistakes, the suspects are 'seriously damaged' in their defense. These errors only appeared when, on appeal, new camera images of the riots had surfaced, made by a special video team from the police. 
Incorrect reporting to the police
The Court of Appeal, in the Friday judgment: "The criminal judge must be able to rely on the report (by the police). If that is no longer possible, criminal justice will collapse like a house of cards." 
In three cases the Public Prosecution Service is declared 'inadmissible', in five cases the court pronounces the suspects free and in one case, in which a suspect had announced that he had thrown a can of beer to the police, a modest punishment was imposed.
In 2013, the suspects had been sentenced to one-to-two months' imprisonment at a courtroom hearing, including for open violence. Prior to the match Ajax-Celtic came on November 6, 2013 riots between Ajaxhooligans, mostly drunken supporters of Celtic and the mobile unit and other agents. 
Deteriorated atmosphere
The initially good atmosphere had changed after Ajax fans had taken a flag from Celticsupporters. A group of Ajax fans got stuck in the Damstraat, a large group of Celtic supporters attacked the police and threw (full) beer cans, bottles and mess.
Members of 'detention units' of the police (ME members of the public) carry out arrests by force. Eight agents simply touched by being hit or beaten by rubbish. Some were punched in the face. 
Celtic fans who were convicted of throwing a mess or hitting denied it. During the appeal, camera images emerged that, according to the court of appeal, show that 'what is included in the official report, on essential points and where it concerns the core of the accusations against the suspects, is not in keeping with the truth'. 
Other evidence than the police's allegations was missing in most cases. The court 'has an eye for the chaotic and dangerous working conditions' of the police that day,
No longer prosecuting
suspects Because 'the consequences for the suspects, including the conviction by the police judge, have been considerable', the court finds that justice has lost the right to sue the main suspects. That was also the opinion of the Advocate General (the public prosecutor on appeal) who had also asked for inadmissibility in the requisition. 
The court does not state that the police have 'deliberately' lied. 'It is certain, however, that it was not initially attempted to trace the video images captured by video units (of the police) with the intensity and drive offered.'
Lawyer Christian Visser, who assisted the suspects with colleagues, is 'very satisfied' with the outcome of the long-running process. "It is very special that the court expresses itself in such fierce terms about the police's defective official reports." Other Celtic supporters have paid fines before because of their roles in the riots.   
This tweet from Jeanete Findlay sums it all up…
Massive congratulations to Christian Visser and his colleagues for a historic victory in the Dutch courts as the Dam Bhoys are finally acquitted! The Dutch police didn't know who they were dealing with when they took on the combined forces of the Celtic support! @Voetbaladvocaat
I'm sure the story will be all over the Scottish papers…
In much the same way as they are all over the parking restrictions around Celtic Park.
There's a story there somewhere…
There was an interesting and thought provoking reply in the Diary comments yesterday that suggests the idea began in the offices of Police Scotland, who find the spike in crime on matchdays is due to their own desires to film football fans in case they do something wrong-or say something wrong-instead of being on the streets as a deterrent to those who might take advantage of the multitude of unattended vehicles in the area.
Take into account their piss poor performance during the Janefield underpass crush, and you might see why they want as many fans as spread out as they possibly could, which might also mean that the Janefield report, which should have been out last week, is probably been written in such a way as nobody can be balmed, and lesson have been learned.
Then, the council will decide that the original parking plans were perfectly fine after all, but they will review them at a later date, after they've reviewed the provision of public transport in the area.
Developing a player for fucking West fucking Bromwich fucking albion. Sorry, thats really pissed me off.
On a lighter note, Dave King has declared he's got the money to comply with the Takeover Panek ruling, and he's going to do as he's told.
Of course he has.
And of course he is.
Just the same as Alfredo Morelas is the subject of an £8m bid from Nice, coincidentally the same amount rumoured to have been lodged by King to fulfill his obligations..is this the first time a player has been used as a sort of bail bond during a court case ?
Nice manager Patrick Veira, by the way, says he is in the dark about any bid for Morelas, much to the consternation of the Scottish media, who yet again have fallen for the Fat Controller and his PR guff.
You'd think they'd learn, and you'd think the dozy buggers who hang on the combined output of this fiction factory would have learned as well.
But the hacks won't, as the PR guff means they don't have to haul their arses out of their seats to actually find any stories, and that suits every one of them just fine and dandy.
One or two of them are in touch with The Ranch, incidentally, but purely on a when they are asked to dance basis.
They frankly don't deserve any better.
If you go out and look for evidence to back up a story, or perhaps even just clarify the details, the truth will then eventually rise to the surface.
Wyatt, on twitter,  reckons not only has he found the man who threatened referee John Beaton, he has video evidence of him committing the offence…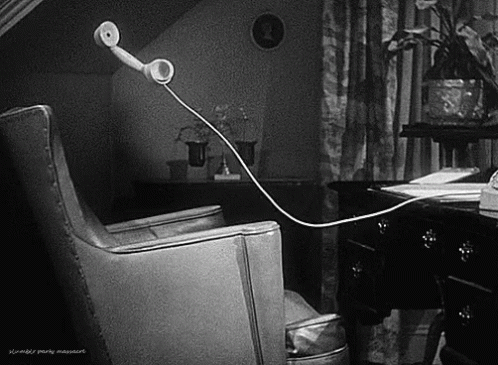 Yesterday, we showed you this picture..
today..just how ?