Well, someone had to do one.
A possible seventh successive trophy awaits Brendan Rodgers at Hampden this afternoon.
This simple fact isn't being praised in the media, its not being lauded as an example of fine management, outstanding performance or even applauded as an excellent example of ruthless consistency.
In fact, you get the impression most observers would rather Aberdeen won it, as it would be good for the game.
Graeme MacPherson, on the Herald, for instance..
An Aberdeen victory this afternoon, then, would have significant repercussions for the whole of the game. A first Scottish trophy winner other than Celtic since Hibs' Scottish Cup triumph in 2016, and a sign to others that perhaps Rodgers' men have weak spots after all. Odds, though, of 4/1 on Aberdeen to lift the trophy (and a massive 7/1 to win in 90 minutes) show the bookmakers think that hugely unlikely.
And while only the churlish could deny Celtic deserve that success should they again prosper at Hampden, it would not be a great look for Scottish football if only one team are capable of ever winning anything. 
Maybe they have a point, but frankly I couldn't care less.
The game kicks off at 3pm, which may mean one or two of us should have booked the day off tomorrow.
Although , be careful where you celebrate, I'm almost certain it will upset someone.
Fraser Mackie in the Daily Mail gave us this alarming headline..
Celebrations are off limits should Celtic beat Aberdeen and lift the Scottish League Cup at Hampden Park
Celtic stars will be banned from celebrating should they lift the Betfred Cup
Brendan Rodgers' men face Aberdeen in the Scottish Cup final on Sunday 
However, its not a reference to supporters, which probably wouldn't have surprised anyone, its a reference to the players, as Brendan Rodgers explained when asked if his players would be out on the town should they win the cup..
'No. It'll be quiet. The problem was we won the League Cup final, then we went a week later and were 2-0 down at half-time at Motherwell. We came back and won 4-3. 
We'll get a period in January where we can reflect on everything if we need to and enjoy it as we can. So we won't be celebrating too much. We'll go, we want to win, and then we've got a game on Wednesday night.
'I think the boys know me well enough now. I treat them like adults – they are not kids with me. I treat them as men and we know when those little periods are.
'When you're playing so many games, your body is so important. You have to look after it. But let's get the job done and get another trophy. 
As the Diary said the other day, Christmas is cancelled at Celtic due to the intensity of the games this month, but the players will get a chance to let their hair down in January over in Dubai.
Scott Brown has even started to grow his in anticipation…
Mackie of the Mail gives us the reason for the Dry December…
With this season's title bid shaping up to be the most competitive yet, Rodgers is keen to eliminate any contributory factors towards a slip-up in the league 
The most competitive yet… they really do live in LaLa land.
Hearts were unlucky to lose several of their top players, and have suffered, Aberdeen have had a relatively poor start but are getting it together and  Kilmarnock are improving almost weekly.
He doesn't mean any of them, though, does he ?
Today , though, its all about Aberdeen, and some might even say that they are due a win against us, though thats not usually a view given any real credence.
Rodgers again..
This is our third final against each other up here, so that's a huge credit to both teams,' 
'Aberdeen had a great result in the semi-final.
'That once again shows what Derek has done to have Aberdeen up in this bracket challenging. It epitomises the job he has done.
'I really like Derek. He's really professional, diligent, has a strategy for his club and for his team.
'No matter the situation, they're always very difficult to play against. So I have a big admiration for him when you think what he's been able to do in terms of sustaining the challenge.' 
Scott Sinclair, though, put it all into context…
Winning a seventh consecutive domestic trophy would be a massive achievement," 
"It's up to us to go out and play our normal game and obviously the main thing is to win.
"Aberdeen are always a hard team to beat and they always give us a good game. They're a good side and obviously every game we play against them is different. What they'll want to do is come to Hampden, throw everything at it, and try to win. It's up to us to play our normal game and make sure that we win the game." 
As did Keiran Tierney..
We have won six trophies in a row in the past couple of seasons, but that doesn't matter now. Going into the final, no-one cares about the previous six. It's all about this one. All about being ready. That's how the players have to think and it's the same with the fans. We want to win everything that we possibly can, and Sunday offers us a great chance." 
There is an undeniable hunger in the team now, the shaky start to the season now but a distant memory.
Today we could see an example of what this team is capable of, emphasising just how far ahead of the pack they really are.
Of course, the referee has a part to play, and no doubt there will be a few Celtic players kicked up and down the park as usual, but we hear Dallas is lucky to still be in charge.
Not because of any complaints from Celtic, which in itself is disappointing, but because the SFA couldn't get the referees from last nights boxing over in time for kick off.
They seem to be morally flexible enough to fit into the SFA quite seamlessly.
Right..how will it go ?
Is it to be seven in a row ?
I'm not going to predict a 7-0, as the players will ease off with so many big games to come this month.
That would be quite poetic though, seven league titles, seven succesive trophies by seven nil…
No, maybe not seven..a seven goal thriller ? 6-1 ? No, I doubt they'll score.
But the dons could be in for a sound thrashing, maybe four or even five goals separating the team.
As Paul McStay would have said, "there's a buzz about the place "
For those of you attending Hampden, have your wits about you, and don't talk to strangers… we hear the police have sent some of their officers undercover to stop any celebrations..
Watch out for them, as they will point you out to officers..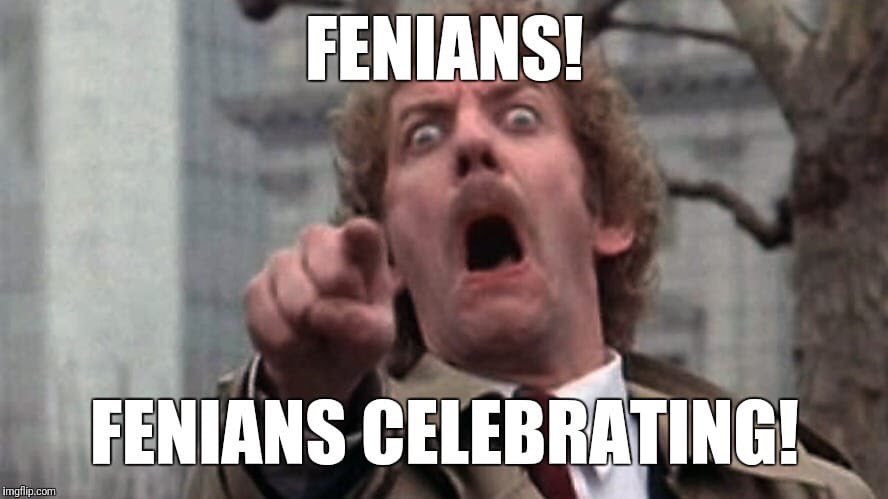 Elsewhere, and the police have admitted they cannot see any evidence of money laundering at Ibrox..
Although, of course, money laundering is a federal crime in the USA, so the FBI will have taken note of Kings recent outburst in court..and perhaps we can give you a clear glimpse of the future ..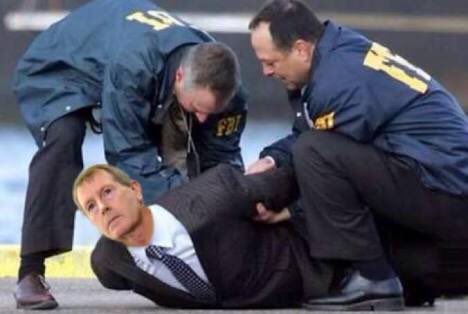 Speaking of america, we are saddened to hear of the passing of the former President George H W Bush.
Plans are already being made for his cremation , and several extra firefighters will be on hand to ensure that another bush fire doesn't get out of control
Too soon ?
When public figures pass on, they do tend to receive an outpouring of grief, and thats fine. Sometimes it does go a little over the top, and that inevitably leads to poor taste comments from certain elements.
Take the fellow who owned Leicester, for instance. When he died in a helicopter crash he was described as leaving a huge hole in peoples hearts.
Not as big as the one he left in the car park , right enough, but huge nonetheless.
Yesterdays caption competition…
Today..