Well, our world, anyway.
Celtic may not have beaten one of the most famous teams in Europe last night, but they did beat one of the better ones.
It won't go down as a famous win over legendary opponents, as Leipzig are not one of the continents big names.
But it should, because it was Celtic's best performance against quality…and they were quality…opposition since  Barcelona six years ago.
It finished 2-1, Keiran Tierney opened the scoring after a square pass from James Forrest bypassed all the defenders, who were expecting it to be a couple of feet further forward, and Celtic held on to, and had chances to increase that lead, before the Germans equalised.
They got a cross in, and there was someone on the end of it. One lapse, we've seen it all before..and we kind of half expected them to get another one fairly quickly…
Fourteen seconds later, and we'd just seen one of the best goals we will see this season.
A swift move from the kick off down the left, with no player taking more than two touches, ended with Oddsone Edoaurd tapping the ball past a despairing goalkeeper.
I don't speak great German, but I'm sure I heard at least one of them shout the what loosely translates as;
"Fuck off, we weren't ready ". 
But it didn't matter. The goal stood.
Have a look at this from Fitbaw Tweets, which illustrates in great detail just how it happened..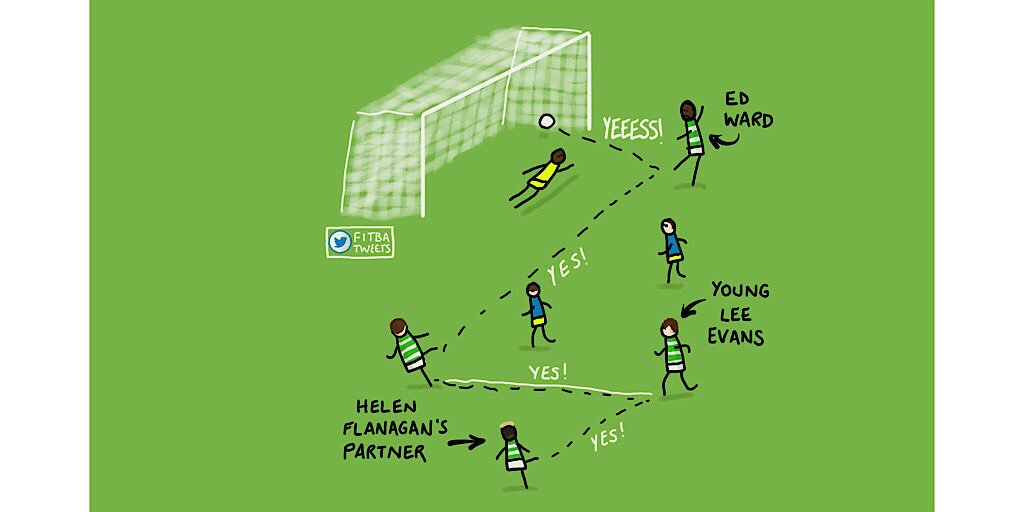 There were a couple of late scares, mainly when substitute Yousseff Mulumbu went anywhere near the ball as he struggled to adapt to the pace of the game, but Celtic survived.
Actually, it was more than an exercise in survival.
These guys showed great character to recover the the setback of conceding late in the game. That resilience leads to confidence, in each other and in themselves.
The effort put in was tremendous, Ryan Christie, at the end of the game dug deep to find reserves of energy to run the ball out of defence and ease the pressure which was becoming unbearable as Leipzig themselves refused to accept defeat.
Hugging Dedryck Boyata after the final whistle, he can clearly be seen saying ;
"I was fucked "
Afterwards, Marcel Halstenberg of Leipzig said;
"We were a step behind too often today and made too many misplaced passes. Perhaps the atmosphere got to one or two of us as well. Now we've got to move on – on Sunday we're back in Bundesliga action against Leverkusen."
Ralph Malph of Etims helped improve the translation;
"Celtic were a step or two quicker than us, and their passes always seem to find their man. The atmosphere lifted them, and one or two rose up and played beyond their usual limits. " 
It means the same thing.
It would be hard to pick out a man of the match, as everyone played their part. Some may use the Leipzig equaliser as another stick to beat Mikael Lustig with, but defending is a team effort, and analysing the goal too much would bring criticism to nearly everybody.
There's nothing to be gained from that, and we should concentrate on the bigger picture, the one that says Celtic 2, Leipzig 1.
That result leaves Celtic in third place in the table level on six points with the Germans, with two games to play. Salzburg are top on twelve.
Next up are Rosenberg in Trondheim on the 29th of this month. Leipzig go to Salzburg.
At this point, positions on the table are decided on head to head results should the points tally be level.
However, when the group is complete, that may be irrelevant..to an extent.
Here's how it works…
The teams are ranked according to points (3 points for a win, 1 point for a draw, 0 points for a loss). If two or more teams are equal on points on completion of the group matches, the following criteria are applied in the order given to determine the rankings (regulations Article 16.01):[1]
higher number of points obtained in the group matches played among the teams in question;
superior goal difference from the group matches played among the teams in question;
higher number of goals scored in the group matches played among the teams in question;
higher number of goals scored away from home in the group matches played among the teams in question;
if, after having applied criteria 1 to 4 (to a set of three or more teams), a subset of those teams still have an equal ranking, criteria 1 to 4 are reapplied exclusively to the matches between the tied teams in question to determine their final rankings. If this procedure does not lead to a decision, criteria 6 to 12 apply;
superior goal difference in all group matches;
higher number of goals scored in all group matches;
higher number of away goals scored in all group matches;
higher number of wins in all group matches;
higher number of away wins in all group matches;
lower disciplinary points total based only on yellow and red cards received in all group matches (red card = 3 points, yellow card = 1 point, expulsion for two yellow cards in one match = 3 points);
higher club coefficient. 
Some of us may be worried that Salzburg will allow Leipzig to take all three points in their next game. If we assume that Celtic will win in Trondheim, then that would leave Salzburg on twelve, with the Hoops and Leipzig on nine.
Assuming again that Leipzig would beat Rosenberg, Salzburg would travel to Glasgow in the last round of matches still needing a result.
If they lost, then all three teams would be on twelve, and it would come down to goal difference between the three.
At this stage, Celtic have scored two and conceded five. But to reduce whatever Salzburgs goal difference is by the time that game rolls around, each Celtic goal would more or less count double-a positive in Celtics column, a negative in Salzburgs.
Now, if you were Salzburg manager, bearing all of that in mind, would you risk lying down to Leipzig ?
Unless Leipzig win, Celtic are back in the driving seat for qualification, Rosenberg win perhaps taken for granted, but you get my point.
Its a lot wider open than the table appears to suggest.
But we'll worry about that if we beat Rosenberg. Thats where the focus has to be now.
Last word goes to a delighted and rightfully proud Brendan Rodgers;
'We performed really well. We've had some good results in Europe and sometimes not.
'Tonight was a proper win against a top-class side. Everyone knows the quality of Leipzig.
'There are a number of times when this group of players, if it has gone against them a little bit, the game has gone away from us.
'But it's a mark of the very best players that, when it does go against you, you still have that belief and fight to go on and win.
'Tonight was a great step forward for this group of players. At 1-1, they responded straight away, had that belief to get forward and got that winning goal.'
'People see pressure as a negative,' 
'This was a pressure game we had to win but you saw the positivity of the team. We showed no fear, played with aggression and brought our identity to the game.
'That's what we have been seeing this team returning to over the last six or seven weeks. It's nice they can do it not just domestically but against one of the best teams in Europe. So it's a fantastic victory and one I'm very proud of.'
Oh, he's not the only one…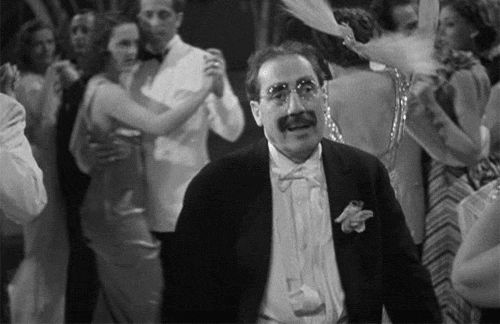 Of course, there had to be some sour grapes.
Jonathan Sutherland of the BBC had to try to piss on our parade, but as we have explained earlier, he was completely wrong again.
Sutherland reminded Rodgers that in the head to head Leipzig would finish above Celtic, but since that would require both sides to have equivalent results at the expense of Rosenberg and Salzburg, its not really a concern. As Celtic would still have everything in their own hands even if that did happen due to the possibility of a three way tie.
It will come down to Celtic v Salzburg if it goes to the last game, whichever way you look at it. And the score in that game.
Rodgers more or less told him to do one, claiming it was typically Scottish to intriduce a negative. Sutherland whined something about it being true, and that we are the people, but was largely disregarded.
Instead, he went to his car and sang along to a song going home now that the famine is over.
Probably.
And the SPFL website couldn't contain their delight with this over the top headline…
CELTIC BEAT LEIPZIG
The bastards, eh ?
Yet even those two couldn't make it over the line to become this weeks
Etims Knob of the Week. 
Not when they're up against this kind of class…
ALL LIGHT ON NIGHT
Celtic's light show was something you'd expect for Rihanna at the Hydro rather than teams coming out for a Consolation Cup-tie, says Bill Leckie
After all the pre-match hype… you were all set up for something extra-special. Instead, it was just… well, lights and sound
Lights and sound ? From a lights and sound set up ?
You cannot imagine how let down we must have all felt…
"Just lights and sound" – what did he expect, herds of wildebeest roaming majestically across the pitch?
Well, it looked alright to me, and thousands of others…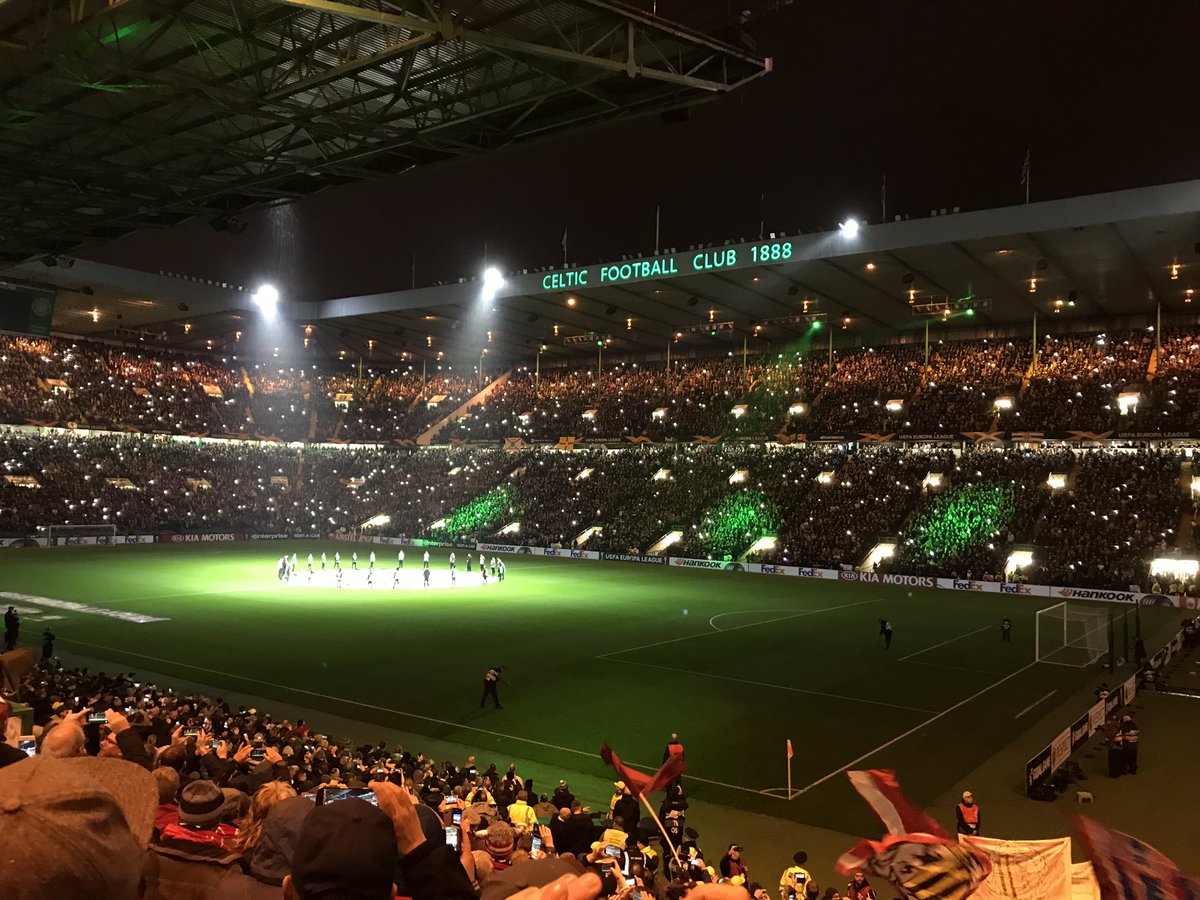 A leipzig fan writes…
Everything you've heard about Celtic Park is true. Incredible atmosphere #Celtic #Parkhead #Paradise 
Leckie, as we know, is pretty close to the bottom of the pool when it comes to Scottish sports journalists, with only gordon Parks and that fucking idiot Gordon Smith anywhere near him, and it gives me an inordinately disproportionate amount of pleasure to ward him the title of…
Etims Knob of the Week. 
I couldn't find a picture of him, so we asked top and radio entertainer David Mitchell to help us describe him..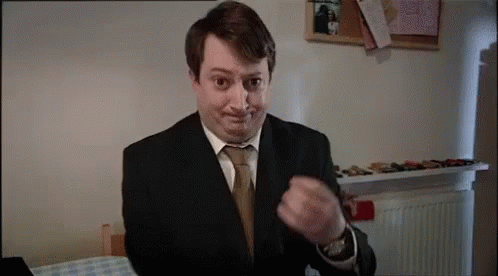 Yesterday, we offered this picture for you to ponder