Celtic were comprehensively beaten in Salzburg last night, the final score of 3-1 adding to the list of poor results overseas.
I read somewhere that under Brendan Rodgers, Celtic have scored 52 and conceded 52 in Europe. Take away the qualifiers against the "wee " teams, and that makes for pretty sad reading.
Yet, it wasn't as bad as it looks.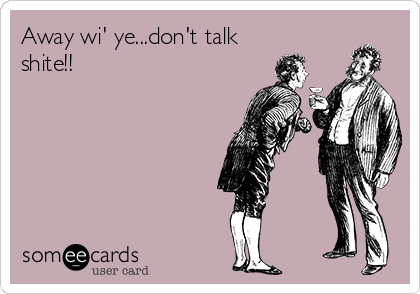 Forgive the green tinted specs for a moment, and hear me out..
Celtic took an early lead through Oddsone Edoaurd. The perfect start, and could have been two up just before half time. Another Edouard goal was chalked off.
The much maligned defence had held firm, and Salzburg, despite having much of the possession, were rattled.
It was clear that they would come out swinging at the restart, and they did. They got one back, and rodgers decided to make a change, but as he was doing that, they scored again.
Add that to the penalty-the offence took place outside the box-and Celtic can actually take a wee bit of pride in their efforts against what will probably be the best side we play this season.
And they were good. In fact, they were relentless. Unlimited energy, enthusiasm and above all team work. They played like a team that had been playing together for years.
In fact, much like the way Celtic would have been expected to be playing by now, two years on from the invincible season…
They also showed us how to deal with a side that has set out to defend against them. We didn;t see any passing side to side, we just saw attack after attack, and when one broke down they just picked themselves up, got the ball back, and started another one.
There was no shame in the defeat, and had that been a two legged knockout tie, we may have been looking at it rather differently-an away goal and a chance to rectify it at Celtic Park.
So, can we stop looking for scapegoats ?
The defence were excellent in the first half, but were a little under the cosh after the break. Like many other sides who go to the Red Bull arena, they succumbed eventually, but in the first half they all played very well.
There are four games to go in this group, and they are all important.
We're not out of it yet, not by any means, and no one expected us to win all six games. Certainly, no one expected a win last night.
Rodgers was philosophical..
"It was a great start for us. Good pace to get there, pace and strength and then a wonderful finish.
"You can see how Salzburg play, they are a very good side but we limited them really in terms of clear chances 
But at this level you have to be better with the ball and keep the ball and be able to play quicker with minimal touches, otherwise you don't get a rest in the game and that hurt us.
"But the guys gave everything, even when down to 10 men they were running, fighting, working and as I said we were just beaten by the better team." 
Its arguable that they worked very hard to get the ball back, but we could have been better with our passing out of defence, and Scott Brown was missed, if only for his experience in keeping the heads up after the first and second goals.
That would also have given us the option of using the impressive Yousseff Mulumba alongside him when things needed tightening up later in the second half.
But, it was was it was, and we'll get over it.
In the other game , Leipzig won in Trondheim, leaving Rosenborg adrift at the foot of the table, and with a double header next against the Germans, Celtic need to pick themselves up quickly and get back into the groove.
Social media has seen the Celtic support blame everyone from Lawwell to the bus driver for the defeat, and whilst there's little doubt his spat with Rodgers in the summer has halted any on field progress, we should maybe leave off the players, as they don't need the grief.
There's a lot of football between now and the winter break, and the last thing we need is supporters turning on the players, and indeed, each other.
That scenario would suit the media, who have shown their true colours over the last few weeks.
Ten in a row terrifies the establishment, and they have realised that this season is their best, and possibly last, chance of halting the Celtic juggernaut, while its metaphorically in for a service.
If they can't do that, they will certainly try to stop antoher treble, as we have seen with the shennanigans over the League cup semi final.
In last nights podcast, available on here and on itunes, Etims colleague Hector Bandido came up with the real reason-in his mind-why the semi final was shifted to Edinburgh, and its very plausible when you think about it.
He reckons that with Celtic in Edinburgh, only two sets of fans have to travel, whereas if Aberdeen and "rangers " were in the capital, there would be three.
Social unrest might be a problem with two sets of fans arriving in Edinburgh and another one leaving.
Had that been explained to the public, then no one would have said a word.
But perhaps we are crediting the authorities with too many smarts, and they hadn't even thought of that.
Celtic Quick News featured an article which more or less asked everyone to leave Neil Doncaster alone as he's not such a bad guy and its all the other clubs who are. Doncaster only has one vote,-the number of voted , i believe , is linked to the amount of things one has done for the good of Scottish football, and he got his in lieu of him resigning one day-  and he was outvoted by the others on the panel.
They were, from the article…
Alan Burrows (Motherwell), John Nelms (Dundee), Warren Hawke (Morton – still smarting after Celtic refused to postpone their Scottish Cup tie in March), Martin Ritchie (Falkirk), Iain Dougan (Stranraer), as well as chairman Murdoch MacLennan and non-exec Karyn McCluskey.
All of whom would have considerable experience in organising big games…
The article is interesting for a number of reasons, not least the reference to the other clubs in Scotland not wishing to align themselves-or being seen to align themselves-with Celtic.
Doncaster is seen as an obstacle by some Premiership clubs.  It suits them to have him portrayed as an incompetent, when in fact, he is picking up the tab for the weak thinkers who are ultimately in control of football in Scotland. 
Reading between the lines here, and being fully aware of how Lawwell feels about Doncaster, I'd say that there was something in this, and it goes some way to explaining why there has been little support from those who run the other clubs in Scotland when it comes to the Resolution 12 issue.
but we should go it alone, as although the clubs wouldn't support it, their fans would. Well, except one, obviously.
Then again, they might want a fresh start as well, after years of being fleeced…especially now they're back to being "pure dead brulliant n that."
Don't underestimate their desire for revenge, its just that they are being told to blame the wrong people.
Lawwell knows we need a league to play in, but perhaps the resignation of the club from the league after the tenth title-in a sort of retire undefeated way, will shake them up a little. I think rules mean a two year notice is required, so it would need to be done next summer.
I'm no fan of joining the English-or any other-league but enough is enough.
These clubs collectively filled their underwear when Rangers went under, as they were scared of life without the blue pound, so its maybe time to tell them we're taking the green pound away instead.
Sometimes you have to show them who is boss.
As the season develops, so will the campaign of bad Celtic press.
It reached a peak for me today with Mo Camara, a player who would make you happy to have amnesia, spoke to the Sun, and criticised Celtic for not selling Moussa Dembele last year..
When they signed him he was a good Championship player – he's playing at a very high level now. I think it was the right time for him for him to move but Celtic probably could have got a bit more money for him had they sold him last season.
"I just think it would've made sense if they'd sold Moussa last season because they would've got more money! Like when there was some interest from England, if they had sold him then they'd have got more money for him than they did today."
Eddie Redman, writing for This Is Futbol, added..
Camara has hit the nail on the head – Lawwell knew Dembele was up for sale at the right price and considering the fees offered by English clubs nowadays could have been swimming in cash right now – or at least have the players that could push Celtic to more success.
Champions League football could still be in Glasgow had the Hoops sold and reinvested – but instead they are struggling on all fronts.
Lawwell's blunder meant Celtic missed out on the big-money payday, and it has cost them in the long run.

From now on in, every decision, every result and every word spoken by anyone at the club will be twisted, turned and regurgitated in a way that shows the club in a bad light.
Ignore it.
We've got them on the run, and they're trying to get us off their tails..
Its Friday again, and its time for
Knob of the Week
Who else ? There is only one contender this week, despite a few putting up efforts that would have seen them clear winners any other time.
The compliance officer has given Scott McKenna a twp game ban for the challenge on Oddsone Edoaurd in last weeks game against Aberdeen.
It was ignored by the referee, who usually ignores this sort of challenge on Celtic players, there was a list in Mondays diary..but the resultant publicity meant the SFa had to do something.
They also demoted the Referee for this weekends games-He;s got the Falkirk match, where he can at least be among friends.
Bobby Madden, an official who wears his heart on his sleeve for his own club, for his efforts in rsponding to a call of duty, is awarded
Knob of the Week
Yesterday, we had this picture..
today, we have this…