Celtic Diary Monday October 1: Maddening Malpractice
Celtic beat aberdeen 1-0 on saturday, with Scott sinclair showing perhaps the first bit of guile and imagination that any player has in a Celtic jersey for about two years.
With defenders concentrating on pulling, pushing and generally interfering with his movement, in order to prevent him turning, he simply back heeled the ball beyond the despairing dons keeper.
Despite Bobby Maddens unique interpretation of the rules, even he couldn't find a reason to disallow it, and so the three points stayed at Celtic Park.
It was only 1-0, and Celtic are still a few games away from the free scoring side of the Invincible Year, but there are clear signs that its coming back. That alone is the most encouraging thing we learned this weekend.
Oh, apart from the fact that Bobby Madden and his sidekick Douglas Ross, the "red card red card " linesman who helped a referee remove Jozo Simunovic from the field against "rangers ", did their level best to unsettle the hoops.
some of the decisions were surreal, such as the refusal to send off, book or even award a foul for this flying lunge at Oddsone Edoaurd, which saw the Celt eventually removed due to injury..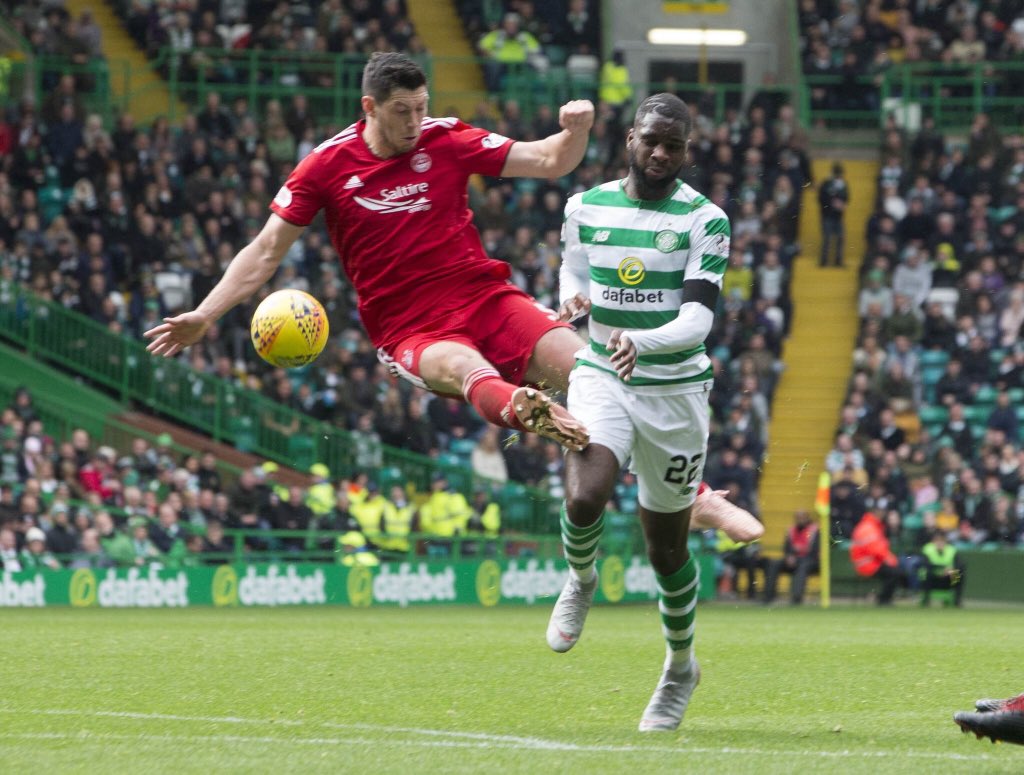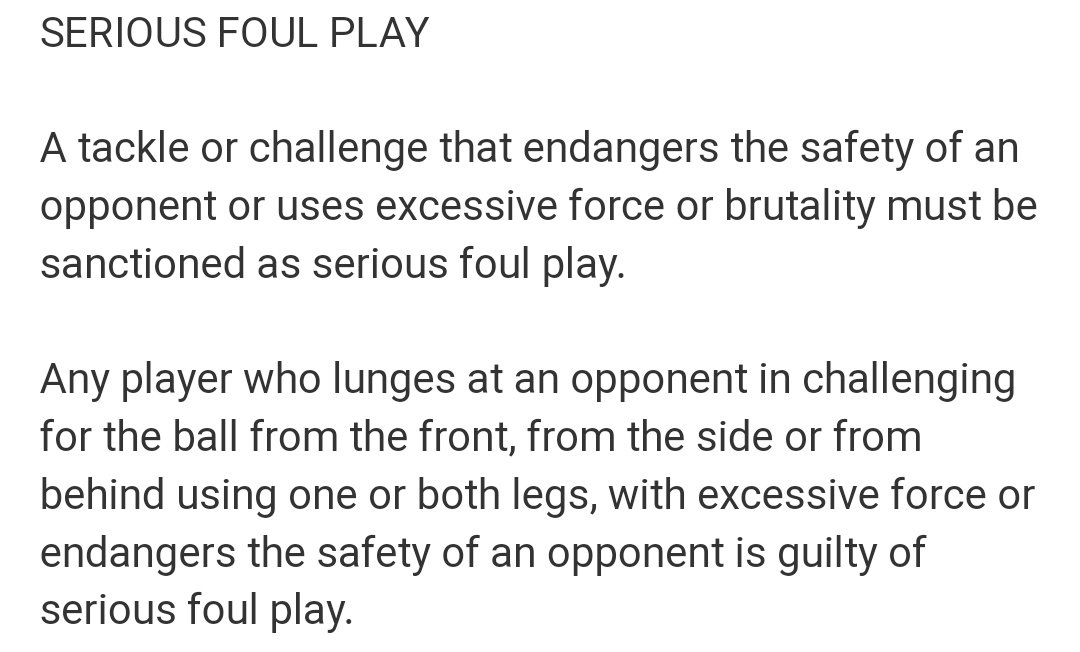 Lets look at it again, from a different angle..
Madden and Ross both missed this, or more likely, chose to ignore it.
This isn't incompetence, this is downright dishonesty.
But surely, there can be no reason for Madden to dislike Celtic ?
There are several instances of, er, honest mistakes that have disadvantaged Celtic by this man.
Apart from yesterday, and I'd include Scott Brown allowing someone to run into him to give aberdeen a late free kick in a fairly dangerous area among them, Madden has what we call form, and as a result, Celtic should register their dissatisfaction, worded along the lines that Madden , due to his outside interests, is leaving the SFA open to perception of cheating.
By removing Madden from Celtic matches , you remove that perception, and preserve the mans reputation.
A reputation built up over many years..
The Clint Hill foul on Leigh Griffiths…Victor Wanyama sent off v. Kilmarnock…Anthony Stokes straight red v Motherwell…and when you remember a couple of penalties given against Celtic-Dundee United when Fraser Forster saved springs to mind, then its clear this guy has a serious and bitter agenda.
Add that to hearsay which indicates he looks forward to refereeing Celtic games, itself an admission that denies impartiality, then he should be nowhere near our games.
Contrast that with his attitude to andy Halliday, who he was forced to send off during a "rangers " game..
Halliday said afterwards..
"Bobby Madden was the referee at the weekend and he was the first one to come up to me after the game to apologise for sending me off against Hibs, which I thought was a great credit to him. 
Yet you try to get them to explain decisions like Saturdays…any of them.
There may be a disrepute charge heading the way of Oddsone Edoaurd after he posted a picture of the incident on instagram, along with the caption..
"Referee: " play he touched the ball,",  with a wee laughing face next to it.
Should that happen, I would like to see a fast and furious response from Celtic, along with all the videos of all the incidents mentioned above as form for Madden,( and there are others )  presented in Edouards defence…
Its now a clear anti Celtic agenda from Hampden, and as the season progresses its going to get even more blatant. More obvious and more damaging.
There's little point in a pro-rangers bias, they aren;t good enough to take advantage of it alone, so the shift in policy is from helping them to stopping us.
Although Madden still helps out when he can..
Referee Bobby Madden's failure to say sorry for making "the worst decision in history" in Ayr United's League Cup quarter-final defeat by Rangers is "scandalous", says Ayr's Ian McCall.
Madden did not award a spot-kick on Wednesday after Alan Forrest collided with Jon Flanagan in the 4-0 loss.
Boss McCall said post-match Madden had promised to "phone us to apologise".
"The guy's not phoned me. He should be man enough to," McCall said on Saturday after Ayr thumped Morton.
"It's a mistake, just say it's a mistake. I make about 10 a game, so that's not a big problem, but he hasn't phoned, which is scandalous." 
Allan Forrest ? Forrest ? No Celtic connection there, then….the bastard even has it in for the brothers of our players…
Now is the time to register a complaint, when Celtic are winning these games. Not after a defeat.
Jock Stein may have publicly dismissed referees, claiming that if the team are good enough, they don't matter, but in private he held a completely different view, its said.
The other anti Celtic agenda comes from the mainstream media, and incredibly, after "rangers " were beaten by high flying Lothian lions Livingston yesterday, the post match inquest, held by Hayley McQueen and her two badly spelt Kris companions, focused instead on the crisis at Celtic, which regular readers know has now been averted.
Instead of focusing on the game they had just watched, which featured a linesman being struck with a coin, and the perpetrator is clearly seen in the tv footage, they chose to ignore it completely and pay attention to a rumour that has been flying around the internet, one might think almost in response to claims that Peter lawwell had made an arse of the summer transfer window, as it appears to deflect blame almost entirely on to Brendan Rodgers.
Mind you, even the BBC played the assault down..
As for the tittle tattle, judge for yourself, but while you read it, bear in mind what you already know, from what was in the Diary last week…
So the boy Harry Brady is quite in with the board. Interviewed lawell and interview Rodgers ECT so usually knows a wee bit about what's going on. He's been quiet for a while but went on a podcast yesterday and basically said this happened… Rodgers was approached by a Chinese club (remember Chinese league is super rich) and offered 8m signing on plus 10m a season to move there. This was at the VERY start of the window mind when he kept talking about puntin dembele and KT. Apparently he tried to persuade dembele to go with him as well. He then goes to the board and says he wants the job and Desmond and Lawell get him to stay an agree a 2m bonus if he qualified for CL and 4m in shares which would match roughly what's he was offered as a signing on bonus. They gave him assurances that he would be backed and we sign eddy for 9m. Everything's fine team playing well and happy days. Lawell then fuck about with his three priority targets who where mcginn Fabian schar and Christin Pizzini. Pizzini was the priority signing for RB. He doesn't get signed then they miss mcginn and schar (cb) and Rodgers goes mental cause he's effectively been betrayed by Lawell. Has that presser before aek and slaughters him because he now knows he's knocked back China and he's not getting backed. Then we get pumped out an it's bye bye to the share issue and bonus and he then isn't getting backed at all because Lawell etc think he's gonna walk before the seasons out. So we and up with izzy and mulumbu and only got benkovich because he didn't make the LC squad. Then dembele goes and in his Lyon presser says Rodgers was a hypocrite because he tried to block his transfer but 2 months ago he was trying to get him to move to China. Rodgers down tools and Lawell looking for his replacement. DD apparently gets them both to a meeting in London mid week and effectively says to them sort this out. To Rodgers he says your in the top 10 highest paid managers in the UK start acting like it because if you don't he will make him unemployable. To Lawell he says back him in Januray to the fullest of your powers or your finished. Q the St J game and BR has a positive press conference taking full responsibility and Lawell in the crowd. He says he is 99.9% certain that Rodgers will be gone before the end of the season if anyome comes in for him and the board have lined up moyes to replace him. Moyes spotted at Celtics last 2 games. He says he's found this out mainly through agents and is 100% sure the players know what's going on so many of them have downed tools because they feel that Rodgers is working his ticket and will abandon ship at the first opportunity. 
Amusing and to an extent, entertaining, as we all love a good rumour.
But there are certain things in there that are not facts, and so therefore I'd tend to think that this, which somehow ended up being discussed on Sky Tv, is a bit of an attempt to not so much discredit Rodgers but to absolve Lawwell, who does worry about how Celtic fans think of him, and so therefore it should be taken with a large pinch of salt, as the Harry Brady chap at the top of the page is not noted for his enthusiastic dissection of anything Lawwell tells him.
More seriously, we have a professional footballer from Kilmarnock, on international television, adding to his own agenda in his own newspaper column, that is discussing unconfirmed tittle tattle that calls into question the internal operations of another club, based entirely on an internet rumour. 
And Oddsone Edoaurd is worried about a disrepute charge for laughing at a refereeing decision on social media ?
Now, tell me again there's no agenda….
Of course , todays papers will be full of the incident at Livingston Lidl where "rangers " supporters harassed staff to the extent the shop had to close until the area was clear…
On Friday we had this picture..