Celtic Diary Sunday September 16: Time To Switch On
Heart of Midlothian moved five points clear at the top of the league yesterday, showing a focus and drive similar to what Celtic used to show, before they lost the eye of the tiger.
Are they a serious challenger ?
Okay, let me repeat that bit above…
Against St Mirren, only Scott Brown showed the desire to actually win the game, and with Olivier Ntcham playing his own version of the game, he received little support. Yousseff mulumba would have known while watching from the bench that he might yet not be a squad player.
The simple fact of the matter is that other clubs know how to deal with Celtic, and Celtic don't know how to deal with other clubs.
Ahead of the opening Europa League game against Rosenborg on Thursday, manager Brendan Rodgers said his team need to refocus.
Thats part of the problem, but if the other Scottish sides have learned how to play against his charges, then you can rest assured that Rosenborg will also be familiar with that knowledge as well.
There is a lackadaisical approach to matches that has been apparent for a while now, and Rodgers isn;t doing anything about it.
The players seem to have already won the league and cups in their heads, but haven't got around to doing it on the pitch.
Theres seems to be a recurring theme of ach…we'll do it next week.
But week after week, the same old failings are on show.
Celtic are not scoring goals. Moravcik 67 on twitter pointed something out that should set alarm bells ringing..
We're off to our worst scoring start in the league since the 1993/94 season. In the first 5 games 1993/94 – 4 goals 2018/19 – 5 goals The next worst seasons, in comparison, was Burns' 1995 team (8 goals) 
– BR's 1st season:
~2.8 goals/game –
2018 so far: 1.42 goals/game
The average goals/game scored since the turn of the year are about half of what we scored in season 16/17.
Over the course of a full season that drop is equivalent to 52 goals.
In graph form..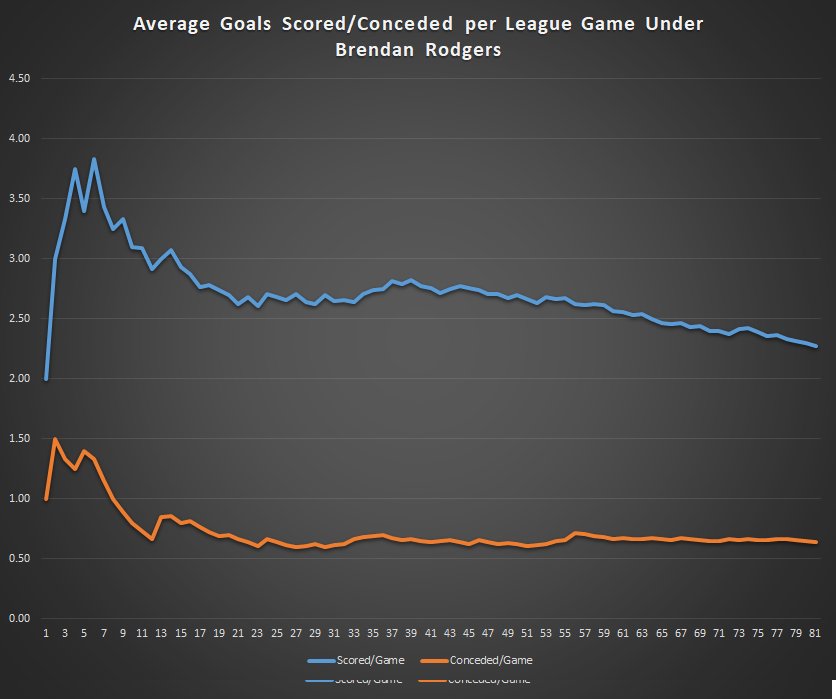 Celtic are showing any inventiveness. As a result, Celtic are not scoring goals.
Celtic, to put it simply, are going through the motions.
A short sharp shock is required, otherwise we're going to end up at Christmas out of two tournaments and with a hill to climb in the league.
Two up front. Two wing backs. Three supporting midfielders.
There is no need for two defensive midfielders, domestically, at least.
Celtic have taken their eyes off the prize. But its not too late to look back at it.
Glasgow City council's stadium safety group say that they have been re assured by both the Police and Celtic football club that there will be no re-occurrence of the chaos that took place outside Celtic Park ahead of the game with "rangers ".
"Both Police Scotland and Celtic have provided assurances that appropriate measures will be put in place to ensure spectator safety is protected at all times. 
Presumably the police have said they'll stay away from future matches…
"The SSG routinely review and monitor safety arrangements at the stadium on an on-going basis and spectator safety remains the absolute focus of the group.
"We will be writing directly to two people who complained directly to GCC Licensing.
"The stadium's current safety certificate is valid until July 30, 2019. Certificate holders are ultimately responsible for safety in their stadium."
A police spokesman said: "There is an independent inquiry ongoing and we are engaging with this inquiry."
Celtic and Fairhurst did not respond to requests for comment. 
Has the investigation already been completed?
Do the Police and Celtic therefore know what went wrong and are just finding the right words to put in the reports summary and conclusions ?
To be able to ensure that mistakes will not be repeated means that those mistakes have been uncovered …
Or did they know all along ?
With Resolution 12 back in the news-well, not news, like the lamestream media are going to tackle that one, and allegations of incompetence or collusion being leveleed at the SFA cartel, it was refreshing to see at least one journalist comment… albeit on twitter, and not his phone in show…
Infamy! Infamy! They've all got it infamy! It's the only line that first this week's headlines. Carry On Up The Corruption! Marvellous!!  
Of course, if he wants to take it seriously, instead of acting like a fucking four year old, I'm more than ready to offer up the evidence that perhaps shows that the SFa are indeed corrupt…
In fact, I told him so..
I'm quite happy to go on your show with evidence accumulated over several years that points toward corruption.
I'll even make an attempt to remain monosyllabic in order for his colleagues to understand what it all means.
And I'll talk very slowly for the benefit of the core audience…
Mind you, on a show where even the presenters wear headphones so they don't have to listen to each other, it won't be easy …one of them in particular will probably be in need of a defibrillator when he's forced to face the truth.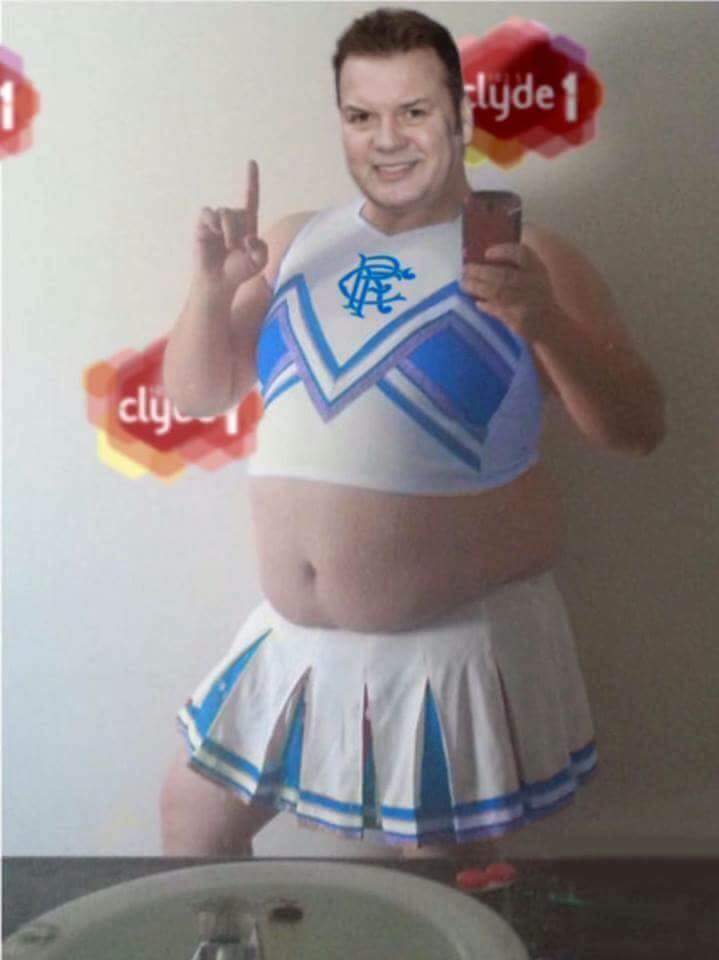 With other clubs now finally beginning to publicly argue with the SFa, its time for Celtic to throw in their tuppence worth.
Then there can be no doubting that the Resolution 12 issue is not Celtic against "rangers ", and we can show that its actually honesty against institutional dishonesty.
Institutional dishonesty as outlined in this piece, from Scottish Football Monitor
The wheels are turning again, and this time, there are more people on the bus…
Interestingly, Kilmarnock fans are setting up a fund to pay any fines or fees Steve Clark gets for his outburst of honesty against the SFA, who frown on that sort of thing.
Any surplus will go to charity.
And its an excellent chance for all fans of all clubs to show whose side they are on…
The Celtic Musical is doing another run just now, and is earning a lot of rave reviews. By all accounts, its what theatre critics would call a "Must See ", and as a result, those talented chaps on the other side of the river feel that they , too, should celebrate their own heritage.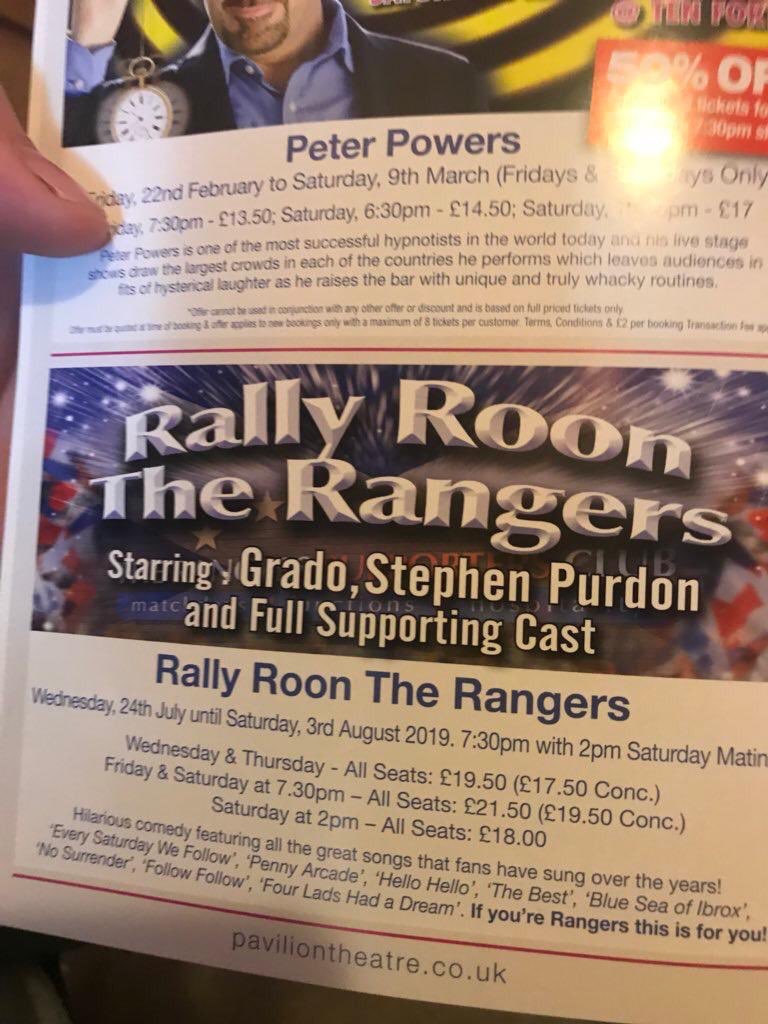 To be fair, there is more than enough material surrounding the old Rangers and its bastard offspring to put together a production that would rival anything that Broadway could offer.
I'm kind of gutted that i didn't think of it first.
But the title, "Rally Roon The Rangers " ?
If only they'd adopted that as a slogan six years ago when their good ship plunged into the dire straits of somewhat choppy seas…
And I'm quite sure each performance will feature only the non racist, non sectarian and non bile inducing versions of the said songs…
Still, there is help for their support available with a new community project in the Bridgeton area of Glasgow.
And the locals have expressed their support..
That poor, much maligned support have come up with another great idea…
I suspect  that dressing in the way suggested by the last line for the day will not be an entirely new experience for most of them…
By the way, concerns that the SFA really don't care who sees their anti Celtic stance were raised when this picture was released after the St Mirren game..
However, we'd just like to clarify that this is in fact a steward, and not the linesman.
Yesterday, we showed this picture and invited analysis..
Today..
Oh, by the way, wish me luck for later, as I've gone back into coaching.
My team, the Musketeers are doing well.
Three wins and a draw.
All 4-1 and one 4 all.