Celtic will face Suduva next Thursday in an attempt to reach the group stages of the Europa League.
Ah well, it is what it is.
The more optimistic among us remind us that the 2002-03 UEFA Cup campaign started with a tie against the Lithuanians, and we all know how that ended up.
They also remind us that we had a manager from the north of Ireland who had won a treble in charge, just like we have this year.
Well, book me up for Baku. (Its where the final is )
We may not have won anything that particular season, but it was fun, in a sort of beat yourself over the head with a hammer way.
But we can make this one better.
We have to make this one better.
Some supporters are alarmed by movement on the dark side..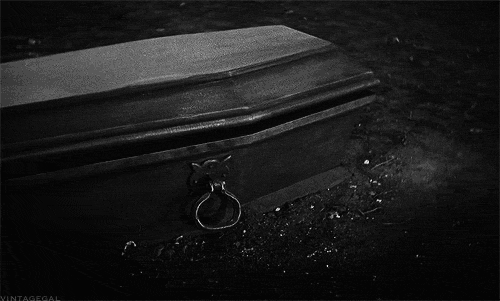 That lid will be firmly slammed down when the time comes, there really is no need to worry.
However, the fact that some of us are worried is down to spectacular mismanagement on the part of Celtic, as yet again we manage to go from this
to this
in less than the time it takes to choose new wallpaper for the living room.
When the bus was happy, thats the time to ask people to join us and be a part of something. when its hanging over a precipice, you only get the very desperate climbing on board.
Thats where we seem to have gone wrong. The pitch has become not to sign up and be a part of something, its now help us out we're bloody useless.
Which, in turn, shatters the confidence of those who made the original bus possible…
Etims Knob of the Week 
Easy.
So, are we capable of dusting ourselves down and coming back from this ?
Well, first of all, we need to have a clear and calm appraisal of what "this " actually is.
We dropped down into the Europa League. For whatever reason, the players failed to get us through the third of four qualifiers, and now the club faces a nervous couple of games  to secure European football until Christmas.
What must not happen is heads going down.
A wee shot in the arm is needed to bring back that invincible mentality of just a year or so ago.
First things first, the manager must ask the players if they want to be here.
Those who don't can go.
That will put an end to the mischievous gossip that threatens to unsettle everyone. If you thought it was bad last week, wait until the "Celtics season depends on this game " headlines next week…
Lets get everyone back to doing what they're good at, starting tomorrow lunchtime at Partick.
Off the pitch, its time for Brendan Rodgers and Peter Lawwell to sit down and make sure they're singing from the same hymnsheet. Both of them have the same objective, yet they seem to be at odds over how to reach it.
Rodgers picks the players, Lawwell finds the funds.
Rodgers also sends the players out on the park to do a job. They're not bad players, its not a bad team. He needs to remind them of this, and point out that any new sigings will be to take some of the pressure off them, not to put them out of a job.
Anything else from that pair and you can forget the eighth title.
Its not been a great week, its been one to forget, but lessons have to be learned, and actions taken to prevent a repeat.
Right, thats the misery and gloom out of the way, lets lighten up by making fun of those less fortunate than ourselves, and thankfully, there's always one or two of them…
The latest circulation figures for our mainstream media are out, and there's been an interesting development in the world of regional rags, that is, the one inhabited by the Evening Times, Glasgows answer to the impending national  toilet paper shortage.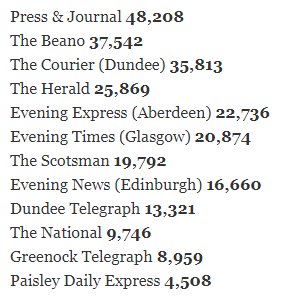 You'll note that despite their love in with all things orange and blue, a figure less than half of those who attend Ibrox on match days regularly  buy their paper, which indicates an editorial policy that isn't working.
Perhaps they should look at childrens comic The Beano, which has nearly twice its readership, largely because it has bettter writers, more believable stories and much more lovable characters.
There are no figures to hand for the Sun, The Record and the other tat, but as soon as someone buys one they'll let us know.
One of the reasons no one takes the press seriously any more is their refusal to present the facts in a balanced and honest way.
Last night, yet again, "rangers " fans were involved in fighting before their game with Maribor in Slovenia.
Its made the papers, but in a relaxed and casual way, with no one mentioning that this trouble is present at nearly every game featuring the new club, who, unfortunately for them, seem to have attracted the less desirable elements of the old Rangers support.
Theres another story there as well, as you will notice there are no replica kits being worn, and thats because they can;t buy any as there are none for sale…but sshhh, we won't talk about that.
And their fans, well, they ain't the brightest, as we can see…
Confused ? He certainly is, as it isn't Rangers who are playing either.
The fellow who arranges the book displays at WH Smith isn;t confused..he seems to know his stuff.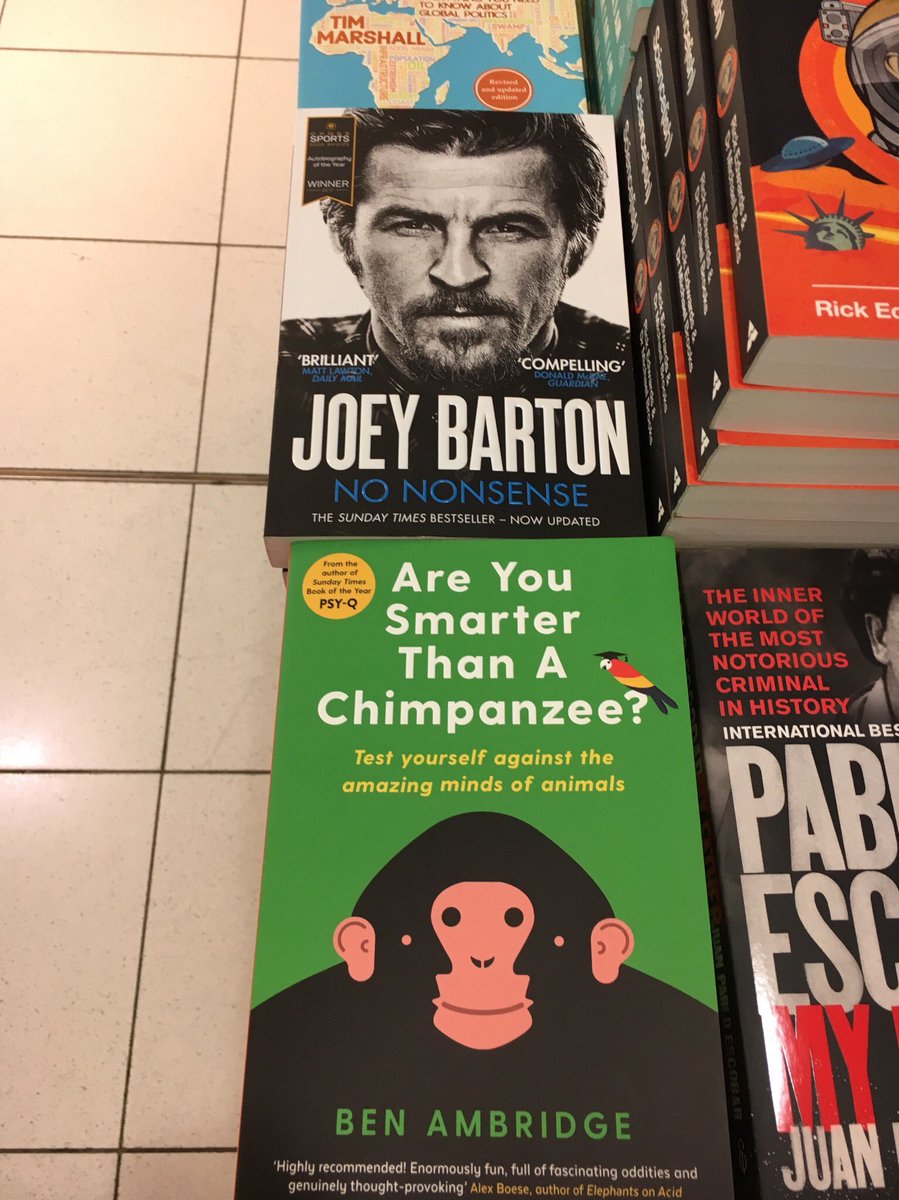 You can't blame our friends over the river for not knowing what to think.
There's been another bid for Alfredo Morelas, apparently, from Bordeaux for around £3.75m, a sharp drop in his value from the last bid.
We heard about this, and decided to ask Bordeaux for a reaction to the story.
Breaking | Bordeaux sack manager Gus Poyet.
Feel better now ?
I do.
Yesterday , we showed you this…
Today…