Celtic Diary Wednesday August 8: Divide And Conquer
Whilst everyone else was flinging themselves out of high buildings onto spiky railings yesterday as John McGinn decided he would do the honourable thing and at least talk to Aston Villa, Brendan Rodgers, in an interview with one of the papers, appeared to decide that Lawwell was a knob, the board were a bunch of tossers and Dermot Desmond was a bloody liar .
Read it closely.
I did.
The only thing of any note from the full interview for me was this bit..
BR: "My role in the summer was clear; to keep the players that were here such as Kieran [Tierney] and Tom Rogic which is great. And at the very minimum replace the players that we lost and where we might need improving. 
So we done the first part with Kieran and Tom.
Tom Rogic had to sign a new deal, and so he was kind of a priority, but Tierney is on a long term contract, and therefore any bids could easily be rebuffed.
If you recall the Tierney accepts Everton contract story which we ran with, part of it was that Rodgers and Lawwell were trying to persuade him to stay, and it now looks as though they have, or at least Brendan has.
Otherwise, why mention him by name ? After all, publicly, he has claimed there was no bid from Everton…
Of course, he cannot publicly say that Tierney was away but he had  talked him out of it, and this is only speculation, but given the amount of people who told me about the offer, both north and south of the border-and one from the Isle of Man- there may well have been something in the story after all.
But as far as I'm concerned , he appears to be staying , the manager has done his job, and should now be allowed to get on with doing his job.
And if Tierney is staying… that allows me to do my impression of velvet toned singer Dean Martin…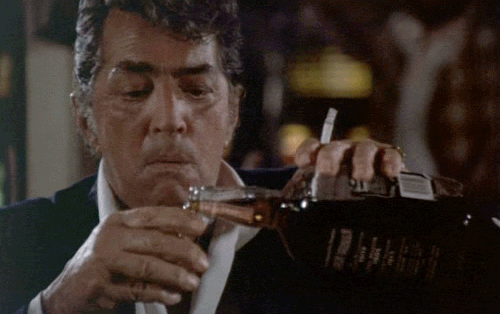 In fact, its given me an idea for when I'm in Belfast at the weekend…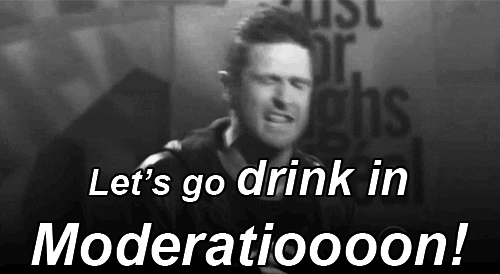 As for McGinn, if Hibernian have accepted a lower bid from Aston villa than what they were asking for from Celtic, then simply match the bid, or increase it a wee bit.
Then there is no excuse for Hibernian to reject it.
And we'll all see who the villain is in what has become a pantomime resembling the long running production from Ibrox.
Although the latest is that McGinn will go to England, at least according to some new information I've seen this morning.
Emilio Izaguirre is set for a "shock " return, with a short term contract as defensive cover, and apart from that lets try to remember that there are three weeks of the window left in which to strengthen.
Patrick Roberts may well end up in a hooped shirt again, though as we said when he left, he never really took it off.
But seriously, would you have felt comfortable with a new defender slotting straight into the team for games of this magnitude ?
But, as ever, when a negative Celtic story appears in the media, and this one seems to deliberately want to unsettle and divide the support, a simple glance at the fixture list will explain everything..
Perhaps, and it may be a little paranoid of me to suggest this, the media are at it again…
However, perhaps Rodgers's decision to allow such an interview as the one referred to above to go out ahead of this game was in fact the manager throwing up a smokescreen to allow him, and especially the players,  to fully focus on the task ahead, which is not unlikely, given that he can be a shrewd operator.
He's got almost everyone available for this game, and has a difficult decision or two to make when he selects the team.
Has Gamboa done enough to merit a start ?
MacGregor or Rogic ?
Has Scott Sinclair shown enough that he is back to being a threat on the opposite flank to James Forrest ?
Does he start with the two available strikers, or let one tire the defence before replacing him with the other ?
Reports indicate that the Athenian defence is a little slow, and does this mean he starts with two to try to put the game beyond our opponents reach early doors ?
Lustig and Boyata ? Are they ready yet ? Indeed, does Boyata know that there's a game on tonight, and is he going to be fully focused ? If any of the players who , if selected, needs to be focused, then it has to be the big Belgian.
A lot to think about, but the manager seems to have got the hang of these qualifiers, bar a few minutes against Rosenberg, so we should be able to trust him.
Though that won't stop us from taking up our positions behind the couch at around a quarter to eight.
If we are stressed, put yourself in the gaffers shoes, and maybe then we can see why he's a bit grumpy…
AEK Athens have never been eliminated by a Scottish side they have faced in European competition, but then again, nothing is forever.
Marinis Ouzounidous, the Greek manager, reckons his side will cope with what promises to be another loud night under the lights -new lights-at Celtic Park..
"I know they call Celtic Park a Paradise, but it will be a noisy Paradise.
"We know that it won't be a Paradise for us on Wednesday night.
"The atmosphere at Celtic Park is well known across Europe, but we will be ready for it. 
He was hardly likely to say he'd asked the council for a noise restriction order…
The players should enjoy the game. They should not be stressed out and give 100 per cent, do their best and play their normal game.
"Our players are used to the atmosphere when it is very noisy, it is like that in Greece with some of the big teams and big games.
"There will be a big crowd but we will concentrate on the game plan.
"The Celtic fans will shout for their team to win tomorrow night but we can't let that affect us. When we are in Greece, the same thing will happen. The crowd will shout for their team. 
He's got this sussed, hasn't he ?
It is natural that Celtic are favourites. They are a huge club with big history and with a very good coach and they have been winning everything in Scotland in the last few years.
"They consider themselves a very good team and they have shown they can progress in Europe. They will hope to continue that success this year, so it will be a challenge for us.
"But we have come here to win." 
They'll have to do that without their captain, Petros Mantalos, who is injured, presumably after Celtic cunningly agreed to let the Greeks train at Lennoxtown.
A glance at their recent results shows that they haven't won a competitive game since May…
By the way, the number in the last two fixtures are kick off times, and not results.
And are unlikely to be, whether we sign a defender or not.
Recent events concerning the club include..
Ouzounidis is yet to lead his charges to a competitive win.
Something that a friendly Glasgow media might have been expected to pick up on.
Instead, we got this, from the Herald…
Demolished stadium, Greek economic crisis, dropping down the leagues, silverware drought . . . Can AEK Athens secure fairy-tale ending ?
Well, those chaps at the Herald certainly seem to hope so…
And no doubt there will be a few tense faces throughout the media during the game as well…
I know very little about AEK, but I do know that Celtic have picked up a bit of momentum during the last month or so, and that could be the difference.
Any sort of victory, preferably with a clean sheet would do for me.
Meanwhile, "rangers " have secured another defender, Borna Fool or something, who had performed quite well for Osijek dring their recent clash, and this has somehow convinced the peepil that they aren't skint after all.
Indeed, we can back this up as we have seen a picture of the deposit on the deal prepped and ready to head east..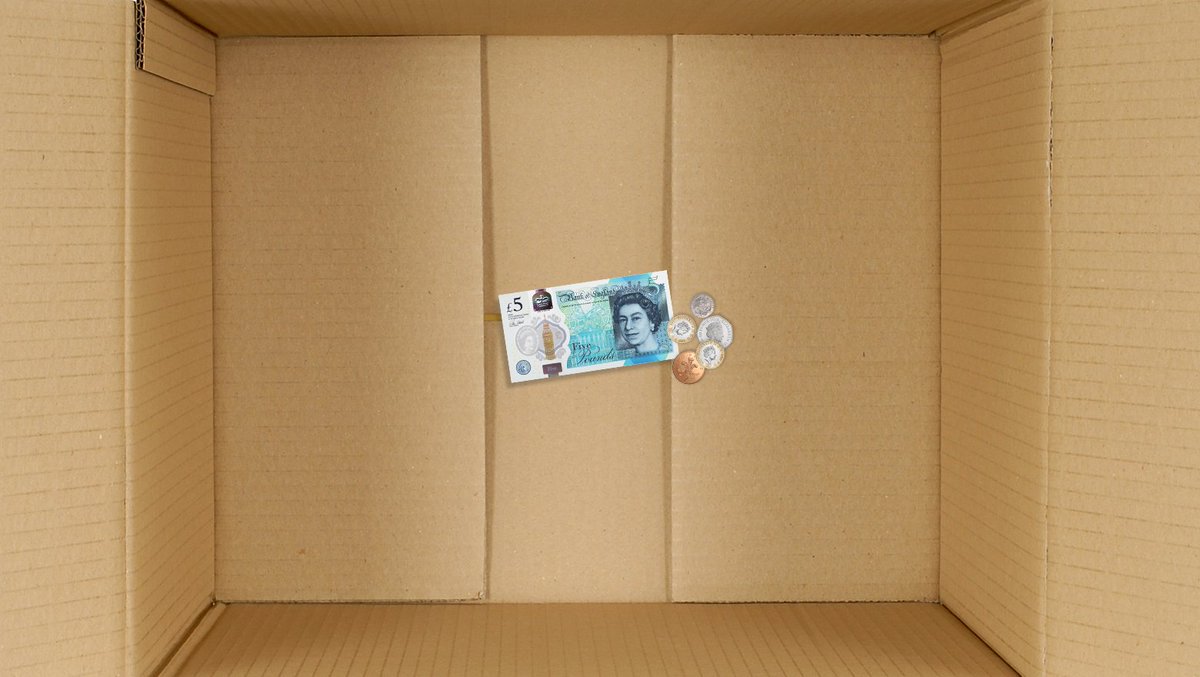 If they don't make the group stages of the Europa League, they may well be turning their lights out sooner rather than later…
But their support are a decent bunch, even offering advice on how to run a club to english sides who may be encountering financial difficulties.. Sheffield Wednesday are in a bit of trouble, and help was at hand…
Anyway, they still have their culture and traditions to cling on to if everything else goes awry…
You'd expect to see the little rat that is Nacho novo at one of these, given his desire to be liked and his disgust at a song which suggests the vocalist wants him to die in his sleep, which i believe is about as pleasant a death as one could hope for, so i'm not actually sure what all the fuss is about, but for Alex Rae, who is an employee of a national broadcaster to be in attendance…
That's a question that the media will be priming, surely ?
Given his earlier tax exile in Govan along with his starring role at an anti Irish function, perhaps there is something to suggest he's not the sort of person to be given a platform to air his views publicly.
Yesterday, we had this to consider..
Two honourable mentions…