In response to the story that Keiran Tierney had decided to pursue his ambitions elsewhere, Celtic Quick News, who also have a decent source or two, responded with a tweet…
What places Richie? I've a v good source, No bids, no agreement, tacit or otherwise. A campaign to unsettle is underway. Celtic attempting to put a lid on it, making public comments wd do the opposite. 
After popping it through google translate, it appears that there is nothing in the story after all.
Yet there is still nothing official, and no denial from anyone at the club. Player, manager or CEO.
The logic behind that fuelling any story escapes me.
Since the Celtic support is the primary concern of the club, then its their peace of mind that matters, and a public denial would put our minds at rest. The edginess will continue until that happens.
After all, there isn't a single one of us who believes most of what appears in the media, and had this story come only from the media, it would have been dismissed out of hand.
However, it didn't come from there, and there is no cheque from Level 5 winging its way south to Stoke on Trent.
To clarify, the story so far, if you like..
A few people who have told me stuff before, that turned out to be right have, more or less , told me that something happened over in austria. From the timing of what I heard, my guess is it happened either during or just after the Sparta Prague game. Thats a guess, mind.
If CQN are saying different, then that too, must be taken into consideration, and perhaps its the first shot from the club to dismiss this story . Indeed, one would hope so.
But for my part, there's too much coming from too many places for there to be nothing in it, and until I hear anything else, I'm sticking with what I heard.
That will make me the phariah should Tierney move on, as though it was me that sold him. but i can live with that.
This is a diary, not a news outlet, and its remit is to record what I hear, what I think about it, and to encourage others to offer their opinions. 
The problem appears to be that some don't want to hear bad news, and its little wonder that down the ages the job of messenger was only slightly less dangerous than that of food taster.
Then again, I'm not the only one who has to be careful with wording, for example, as even the slightest misprint can change the meaning of a story..
Rangers chairman Dave King faces contempt proceedings from Takeover Panel
The feud between Dave King and the Takeover Panel has escalated, with a decision of its hearings committee indicating that contempt proceedings have been raised against Rangers' chairman.
In December, the Court of Session ordered King to make an offer to Rangers shareholders of 20p a share.
King failed in an appeal against that decision and also failed to persuade the Takeover Panel to allow him more time to make the offer.
Now, as the panel announced it was refusing to convene its hearings committee to review that last decision, it appears King could face more serious issues.
Within the statement published today, the Panel says: "The executive went on to refer to an email of the previous day in which it had stated its intention to initiate contempt proceedings were Mr King to fail to procure the publication of an offer in accordance with the code within the time stipulated.
"It stated that, in the circumstances, it would initiate contempt proceedings in the Court of Session on 27 April 2018 if, by midnight on 26 April 2018, Mr King had failed to publish a code compliant offer.
"In the event, process in the contempt proceedings appears to have been served on Mr King in South Africa on 8 June 2018."
King had stated previously that the delay was a result of the Takeover Panel requiring funds of around £11m to be held in a UK account rather than South Africa, where he is resident.
But the Takeover Panel suggests there was a lack of clarity over his attempts to move the funds.
"On 11 April 2018 the (Takeover Panel) Executive had suggested to Mr King that he instruct Investec to open a UK sterling account on Laird's behalf with a view to Investec providing the necessary cash confirmation," the statement adds.
Laird is a company owned by a trust of which King and his family are the beneficiaries.
The statement continues: "As regards Mr King's offer to instruct Investec if his request for an extension were granted, the Executive pointed out that in a telephone conversation of 11 April 2018 he had undertaken to start the process of engaging Investec on that same day, but no evidence had been forthcoming that Investec had been instructed to seek the necessary exchange control approvals and give the requisite cash confirmation."
It adds that the apparent serving of contempt of court proceedings "seems to have prompted Mr King's request of 11 June 2018 to have the Committee convened for a review of the Executive's refusal to agree an extension of time.
"In the meantime, Mr King had produced no evidence to show that he had instructed Investec to seek the necessary exchange control consents or to confirm its willingness to receive the consideration monies into a UK account with a view to giving the requisite cash confirmation.
"It is noteworthy that, in his submissions of 18 June 2018 Mr King does not maintain that he has now instructed Investec to do this."
Incidentally, this bit at the end of the article made me chuckle..
Find out more
Find out more ? From BBC Scotland ?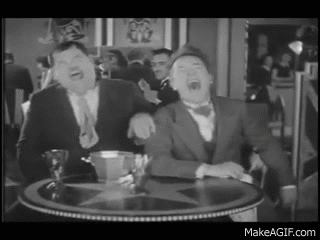 From that subdued piece, stained with the tears of the author, it looks like the patience of the panel has finally ran out.
He'll be working on the chain gang soon enough, it appears.
full details are here, in the court document…
Garry Parker, Neil Lennon's assistant over at Hibernian, confirmed Celtic have made a bid for John McGinn, but denied that was the reason he wasn't playing in their match against Berwick Rangers
"Celtic have submitted a bid as we all know but John is our player at the moment. I don't know what price we would be looking for. You would need to ask the board.
 "But nothing fazes John, he will be playing on Sunday and we are looking forward to that ahead of a big game against Runavik.
"Tongues will always be wagging but John was just being rested, like Marv (Bartley) and Flo (Kamberi). We wanted to give a few of the young boys a run out and they did very well." 
And he definitely isn't going to Lennoxtown later today , either.
Celtic have until 11pm tonight to get everyone registered for the Alashkert game next week, though i hope we don;t go down that path.
There is talk that Harry Wilson, a Liverpool winger, may join the club on loan, which would be a bit of a kick in the teeth to Lewis Morgan and Mikey Johnston, who both performed well in austria, and that talk intensified when it was discovered the Welshman once tweeted "Come On, Celtic  "  before an Old firm game.
When he was fourteen. It was the one where Joe Ledley scored the winner.
Sometimes some people look for the most tenuous of links…
Like this story, which is supposed to put our minds at rest over Tierney..
Everton are close to sign Rennes Defender Ramy Bensebaini, Everton are nearing to complete a £13.3M move for the left sided 23 year old (Source – Daily Star) 
A left back ?
Er, no. A centre back.
 Fulham are the latest club to notice that Dedryck Boyata can actually play a bit, and the Cottagers may be about to enter the race for his signature.
Don't know why anyone would race to get a signature. when I was a lad I used to wait outside the ground with a pen.
Hang on… there's an idea.
Someone pop over to Lennoxtown, get their lad to ask Keiran Tierney to sign an autograph which is really a folded up ten year contract with "no backsies" written into the small print.
Piece of piss this management lark.
As Stevie Gerrard , no doubt, will prove in the coming months as he takes up the reins-they don't do buses-at Ibrox.
And they have finally found out what their new colours will be for the season, after they found some cash down the sofa to put down a deposit..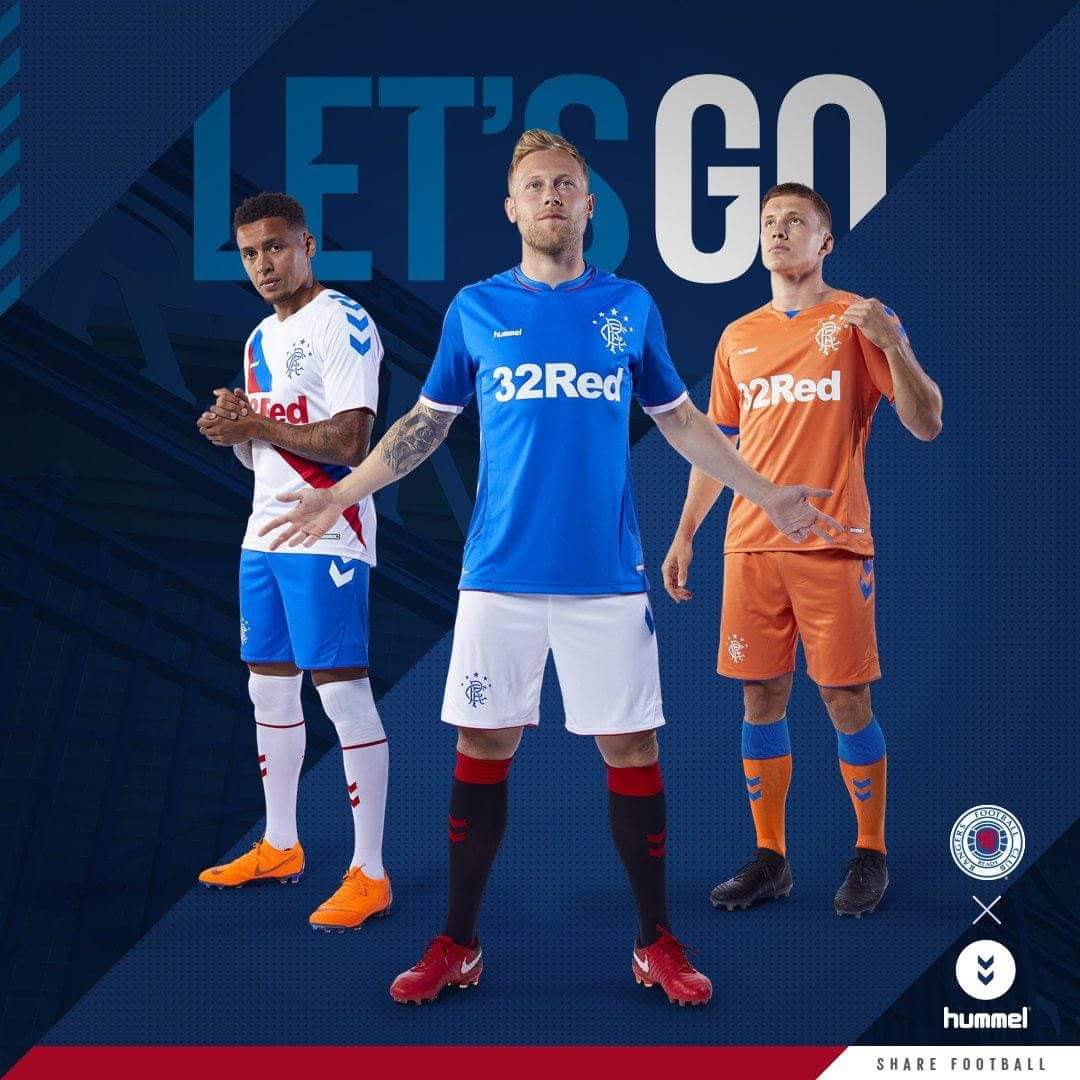 Thats some of their players modelling it, but frankly I've no idea who they are, though you'd think the one with eight fingers and a couple of stubs would have been more recognisable.
Capitalising on a market dumber than most, they've gone not only for the orange strip, a guaranteed seller, though perhaps a bit too late for the marching season, and one with a sash.
It speaks for itself, really.
I bet he stays up all Christmas Eve waiting for Santa as well.
Supporters are a crazy bunch…
We just need love and attention, like anyone else.
So, that statement…..go on…you know it makes sense.
Caption competition, and we go back to Tuesday…