Celtic Diary Monday July 2: We Don't Have To Get Used To It..You Know ?
The Liverpool Echo has picked up on the Tierney to Everton story…
Kieran Tierney is Everton's summer transfer "priority," the Daily Mailclaim.
The Celtic left-back, 21, is reportedly available for around £25m and Brendan Rodgers has admitted he would not stand in the way of a Premier League move.
The problem for the Blues, however, is that Mauricio Pochettino apparently sees the player as the missing piece of Tottenham's jigsaw and is also ready to launch a move.
Spurs believe they can tempt Tierney with the proposition of Champions League football. Wolves and Bournemouth are also said to be interested but are resigned to defeat with both the Londoners and Everton in the hunt for Tierney's signature. 
Remarkable.
I think its time for the club and the player to put this one to bed.
The champions League qualifiers start next week, and we could do without the papers unsettling our main men.
That, of course, is if Tierney  is taking any notice of it himself, and lets be honest, he must be fairly used to it by now, and perhaps feels another statement about his love for the club is unnecessary , but it would be nice…
Whatever happens, this will be the first time Celtic will have to deal with a substantial bid for any of their players, and it will be interesting to see if their resolve to keep the squad together matches the ambitions of the manager on the European stage.
Or is Neil Lennon already drafting his resignation letter to Hibernian and looking out his old Celtic trackie ?
Thats the worst case scenario, but as I said above, we should be getting used to it by now.
No matter what we hear from the ranch, there's always an element of doubt as constant re-assurance isn;t possible, and things can change very quickly indeed when millions of pounds are waved about.
For what its worth, I'd be surprised if he moved, and I don't see this squad /manager relationship breaking up until there are ten league trophies in the cabinet, all neatly numbered in order.
Speaking about the ranch, there are two games tomorrow as the players compete for places in the starting line up over in Armenia next week.
The first is a closed doors clash with BW Linz, and then the main event is a game against Sparta Prague, any travelling fans first choice opponent when it all gets real.
Hang on, a week tomorrow, over in Armenia ?
Told you it would come around quickly.
So, are we ready ?
Two of our defenders won't feature as they're at the world cup, another is dominating headlines over anticipated bids, and the other ?
Well, he's alright.
I think.
And Kristoffer Ajer  thinks Tierney is going to be alright as well..
"KT's been fantastic and has really helped me a lot coming into the group. He's just a fantastic full-back and it's just fantastic to play with him.
"He's a massive Celtic fan so it's really nice to see. He knows a lot about the club and its history. It's just nice to see such a big fan playing for the team.
"When you play for Celtic, do well and have won the Treble twice, there is always going to be interest in you.
"But when you play for such a massive club as Celtic, it's a fantastic place to be. For me to be able to sign a new contract at such a club was fantastic. 
KT has been tremendous for us and has proved himself over a number of seasons. We're desperate for this group to stay together. He's an important player in the squad and we want him to stay." 
Presumably a journalists question prompted that reply, with the hacks now unashamedly trying to disrupt and weaken Celtics campaign for a third consecutive group stage qualification, which would put them even further ahead of any pretenders domestically.
So we didn't get a chance to hear what Ajer thinks…
Well, we did, but only Scotzine picked up on it…
"I look at it as completely the same as last year. I still have a lot to prove, I only played half a season and need to develop a lot in my game to be a Celtic player.
"So, I'm just looking forward to the challenge and, hopefully, I'll be involved this year, as well.
"There are a lot of good players who want to play and that encourages you to do well in training and work harder, so that's really positive.
"I feel I'm developing well, I'm learning a lot from the gaffer, the staff and all the players around me, it's a fantastic environment to be a part of." 
That fantastic environment may well be why we've yet to lose a key player under Rodgers.
Long may it continue.
Final word on how the media are dealing with this issue…and its Neil Cameron of the Evening times, with a valid and well thought out point.. after considering some of the comments from Everton fans on social media re Tierney, Celtic and Scottish football.
He's from Scotland which is "a pub league". He is never challenged (my nan would win with Celtic). And, of, course, could he handle playing for a big club like Everton whose crowds are lower than Celtic, as are the expectations and demands re how many games Tierney played last season and whose last trophy was the 1995 FA Cup. He'd be okay.
What is it about our neighbours that they feel so keen to point out our failings while seemingly being pleased, and this was a point put to me, that last season Everton spent (wasted) £150m and they could do it again this summer?
As if that's anything to be proud about, particularly as this is 'The People's Club.' 
If I could expand on that, why do we give a toss what those in the south think, and why do we try to compare a nation that is a tenth of the size population wise with a mere fraction of the income ?
As Jock Stein once said, they have their thing, we have ours.
Maybe Cameron won't be the first hack to point this out..Everton fans don not deserve him.
Then again, neither do any of the others.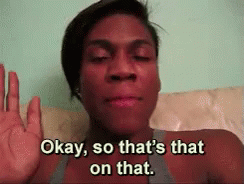 One of the big disappointments about living in the south is I don;t get to see or hear the colourful parades celebrating a battle a few hundred years ago in Ireland.
An outsider may be tempted to describe it as such had he never actually seen one. Or heard one.
Everyone, according to both social and mainstream media gets involved.
The police..
politicians..
and, importantly, people whose limited intelligence and looks simply have no place else to go..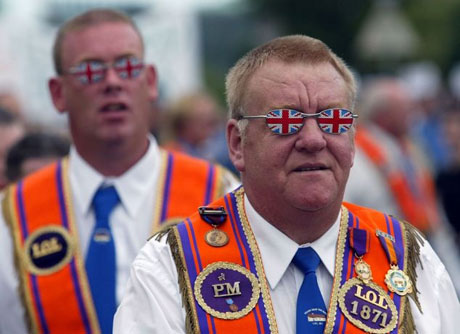 LOL indeed.
I did.
Now and again an article comes along that makes you think, not on this website, granted, but elsewhere.
This is a long piece, from the Independent, and I wonder if I'm the only one who can see certain similarities in Argentinian football and Scottish football.
All the way through grass roots to the governance of the game.
Get a coffee, and sit nodding your head away through this.
If you happen to be a journalist, study the piece. Its written by someone who seems to want to get a story out there that might be unpopular with some.
But hey, give it a go.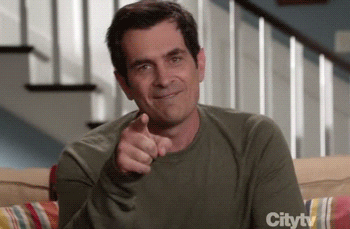 Yesterday, we gave you this picture… which apparently resulted in several uneaten breakfasts..
Genuinely made me laugh out loud.
Today, lets have something a little less unpalatable.. maybe even send out a message..