Celtic Diary Monday May 14: Seven Sealed and Delivered
One of the worst games of the season, and perhaps the celebrations at the end were somewhat muted-apart from the lump in the throat when the Magnificent Seven tune came on-and we now turn our attention to the cup final.
And we really need to get down to some hard work on the training field to get back the drive that won the league.
Celtic lost a two and a half year domestic home unbeaten run with a 1-0 defeat to Aberdeen which would have had dons fans wondering what kind of season they would have had had they competed in the other games against the tow bigger Glasgow clubs.
For Celtic fans there must be a little bit of doubt nagging at the back of their minds about securing an eighth title next season..
But we'll worry about that next season.
Aberdeens win means that "rangers " finish third, and in a desperate attempt to seem relevant, some of the hordes shouted about Celtic lying down…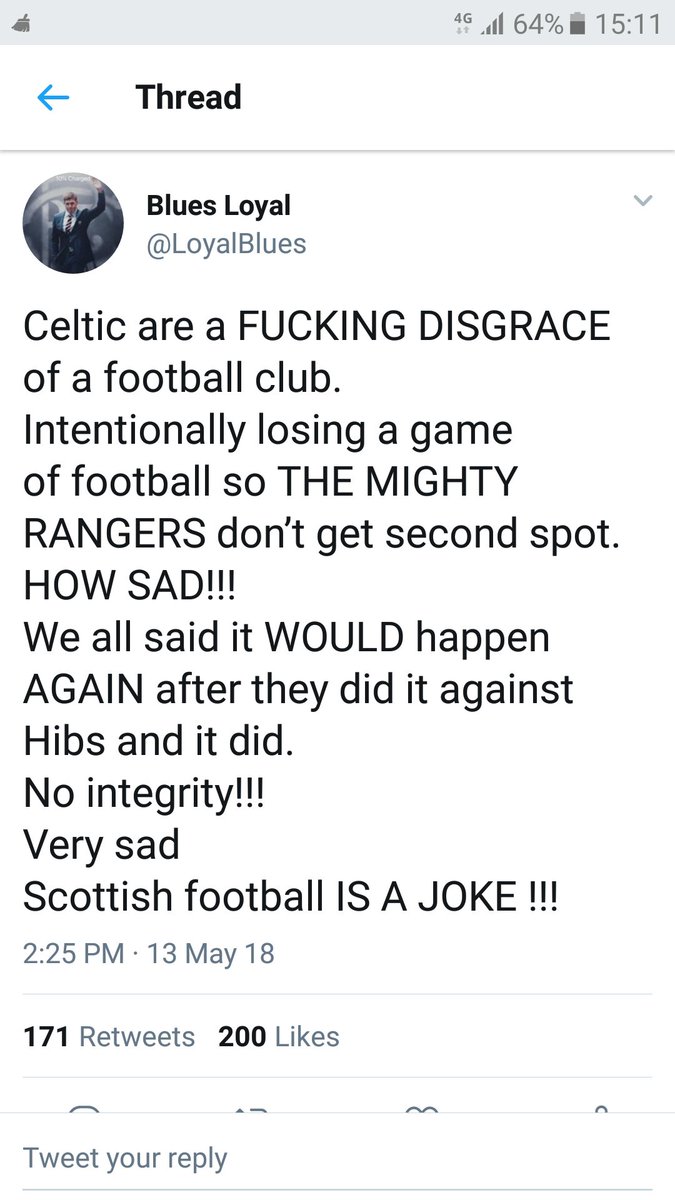 He's not the worst..
6 years after this prick led every club in Scotland down Bheast St. citing SPORTING INTEGRITY, his team lie down at home, give up an unbeaten home record, so that a team they say is new, doesn't get second. INTEGRITY? You and your fucking disgusting club couldn't even SPELL it. 
Who cares ? I'm just glad it does.
Astonishingly, they're even blaming someone else for their own failures on the pitch as well as off it. They just can't be nice, can they ?
A disappointed Brendan Rodgers claimed that Joe Lewis-the Aberdeen keeper who had a good game-prevented Celts late on from at least getting a draw..
Joe Lewis made a great save at the end. As soon as we went 1-0 down, we went to three-diamond-three to try and get as many attackers on the pitch as we could.
'We knew we wouldn't concede so many opportunities from that moment. We did everything to actually try and win the game. So I think conspiracy in this case certainly wouldn't apply.
'In the game, we looked tired and sluggish, to be fair. It was our 60th competitive game today.
'I thought the team with the greater need to win the game, won the game.
'We didn't play so well, but over the bigger picture of the 38 games I thought we thoroughly deserved to win the title.
'It is always disappointing when you lose and that's the first time we have lost here in the league in the two seasons I've been here. 
"We did everything to actually try and win the game. So I think conspiracy in this case certainly wouldn't apply.
"It's a case of managing each game. I have to bear in mind that we have one fully-fit striker in Moussa and we need to make sure he was fit.
"Thankfully Moussa has come through the game and we tried to get some minutes into Leigh.
"It is a case of balancing with the other players. There are two ways you can go. You could rest them all, but then you don't play a game for two weeks and you can be undercooked.
"I will sit with the staff and we will have a look during the week. Think about what is the best plan to beat Motherwell, then from there we will try to pick the best team to implement that plan. 
Motherwell will have been taking notes over the last week or so, and with goalless performances against Kilmarnock and now Aberdeen, they should have a fair idea how to stop the Celts from winning back to back trebles.
Nothing is guaranteed next week, and there's a lot of work to be done between now and then…
Rodgers  said…
"I have quality in that squad, we can enjoy this, recover and then get ready for the next game." 
Well, he should know what to do then.
The atmosphere at these kind of games is never conducive to great performances, and many players will have been at half power, not wanting to risk injury ahead of the showpiece game, thats only natural.
As long as they can switch back on, there will be no issues, but one cannot help but fret a little..
I've got an idea.
From next season onwards present the trophy at the end of the game that sees it won.
I can't think of any other sport where a victor has to wait a couple of weeks to receive the spoils.
Anything that adds to the excitement can't be a bad idea, and there's no reason why the trophy can't be paraded after the last game again.
Steven Gerrard, the man convinced by Dave king that he can be a football manager, cranked up the hype for next season..
"Celtic have had it their own way for far too long.
"This is a massive opportunity for myself and Gary McAllister to go to a huge football club and try to improve things in Glasgow.
"We go up to Glasgow and we will give it our best.
"Liverpool have been fantastic because they actually came to me and said that Rangers would like the opportunity to speak to me.
"I asked them what they thought and they have since given me every bit of support that I needed to go and take the challenge on. I go with Liverpool's blessings." 
They didn't even try to talk him out of it, or offer him a job with the first team. That's  kind of interesting…
Reality will soon bite, and it will leave quite a deep scar on the likeable scouser.
for now though, they are in the medals…just..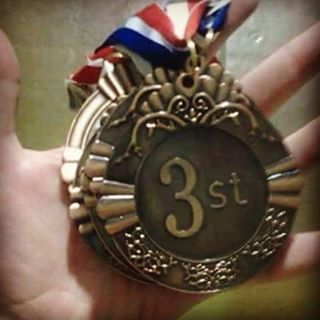 At half time yesterday, I think I met the guy with the worst job in the world..two of them in fact…who have to stand in the toilets to stop people having a crafty fag.
Effectively, he was watching people have a wee wee, though he claimed he wasn't, as he faced the opposite wall, but when I pointed out the mirror to him, he was suitably embarrassed.
There was some good news on the European front..
And it's official. Celtic will be seeded for all CL qualifying rounds of next season's tournament, should we progress to each. But if we do make the group stages we're almost certain to be in Pot 4 again. It'd now take an incredible sequence of results for us to make Pot 3.
Eight games in eight weeks will be tough enough even with seeding, so that helps a little.
For Scottish football, there is still a lot of work to be done to change its image, and its important that the new television deal is placed with those who know how to do that.
Pure Fitbaw on twitter outlined what we are up against;


"Standard of defending is shocking" Hibs 5 – Rangers 5


"Expansive, free flowing, attacking football" Levante 5 – Barcelona 4


"This is the EPL the only league you'll see this" Spurs 5 – Leicester 4 
We really need to start blowing our own trumpet a little louder.
Though perhaps someone has already heard it.
There's talk that Celtic have been tipped the wink about hosting a European final soon, and this is why the club are spending around £4m tarting the place up with some lights, which seems expensive and pointless but the underside of the roof is looking a bit tatty.
It's going to mean that the stadium will look spectacular on european nights, and having checked, there aren;t really too many criteria since the old "star " ratings for stadia were scrapped.
And anyway, one influential woman wants to have an excuse to go to a game at Celtic Park as she enjoyed her visit during the commonwealth games, and she's been on the phone to UEFA nagging them about it.
The idea of a European final is all well and good, but frankly if Celtic aren;t in it, its a bit of a waste of time for me.
That's like renting your house out to other people to have a party while you bob down to a bar until they've all gone home.
Elsewhere, Hamburg , with those delightful fans who did a "No surrender " tifo when they played Celtic, were relegated, meaning they are in that elite list of clubs who failed to reach 55 ( years in the top flight ) , a number which seems to be a bit of an obsession for some peepil.
They faced Borussia Moenchengladbach, and "that German club ", whose fans enjoy a laugh, had an excellent way of reminding Hamburg of their impending doom..
What a diabolical way for Moenchengladbach fans to tease Hamburg: a choreography about how many minutes Hamburg is far from being relegated, changing the minutes as the clock goes by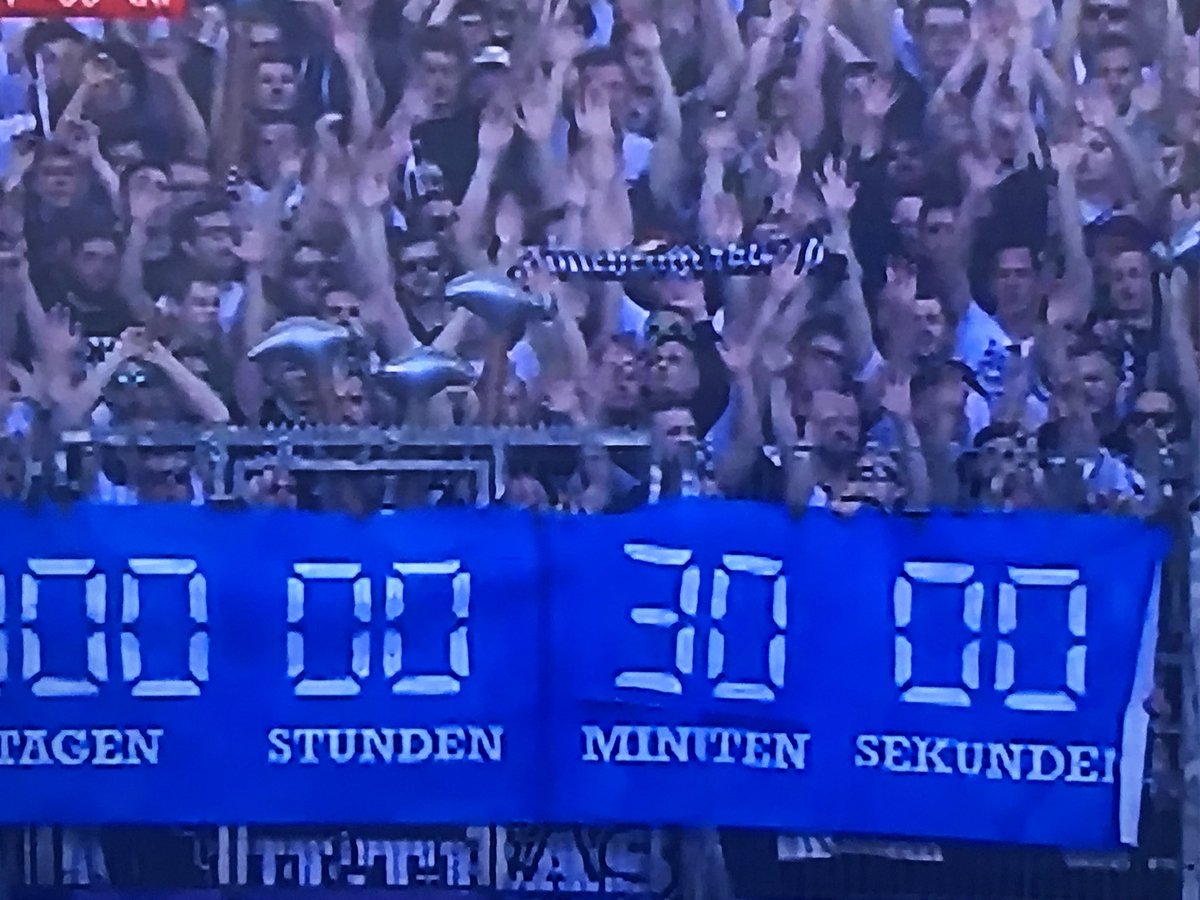 I'm not sure diabolical is the right word here.
Hamburg fans rioted, though that was no doubt to make new signing David Bates, from "rangers ", feel at home when he gets there next season.
It would be nice to renew our acqaintence with borussia in europe next season. They're fun guys, although one or two veteran european travellers were a little upset that there is no chance of playing Kansas City..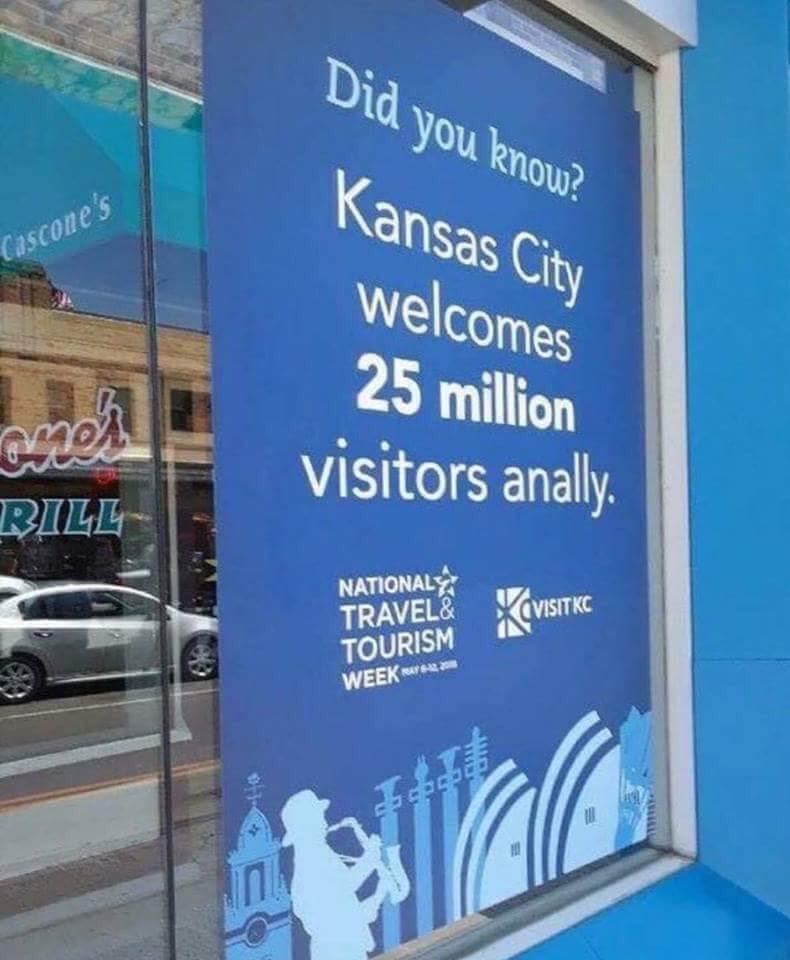 Speaking of funny images..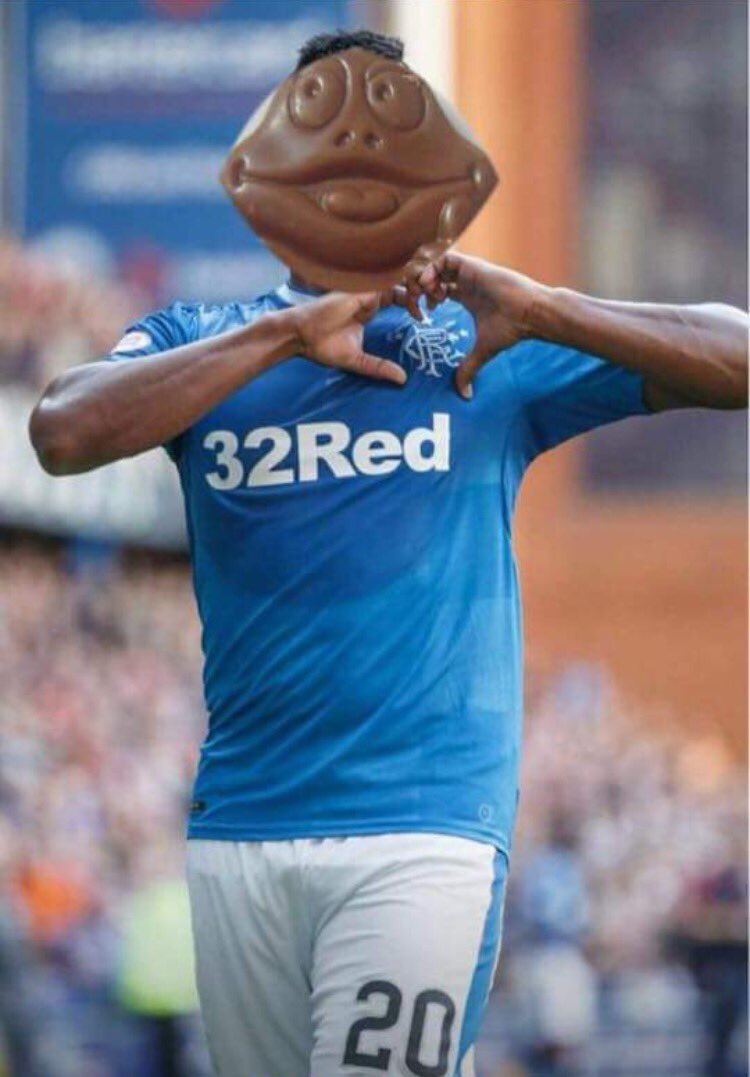 Its Freddo Morelas !
There were no diaries over the weekend, i was busy Saturday so i could have a day off yesterday to go to the game..thats me in the black with a bloke who stole my hat..
So we go back to Friday for this..