There appears to be some sort of bet between the less intelligent footballers in Scotland to see which one of them ends Scott Browns season, or indeed career.
Whether its jealousy, or perhaps his refusal to continue to represent Scotland, or even his arrogant swagger after one particular attempt that has brought this about is unclear, but conspiracies aoart, there does seem to be a bit of an open season on the Celtic captain.
Some are accusing bounty hunter Levein van Cleef of starting the hunt, but thats unlikely as we hear even his own players don't listen to a word he says.
When even the panel on BBC Scotlands Sportscene condemn a tackle on a Celt, you know its a bad one, and both Stephen Thompson and michael Stewart pulled no punches last night, each calling for an extended ban for Ross County vigilante Andrew Davies.
Mind you, the Herald didn't go off message. Their photographer captured this..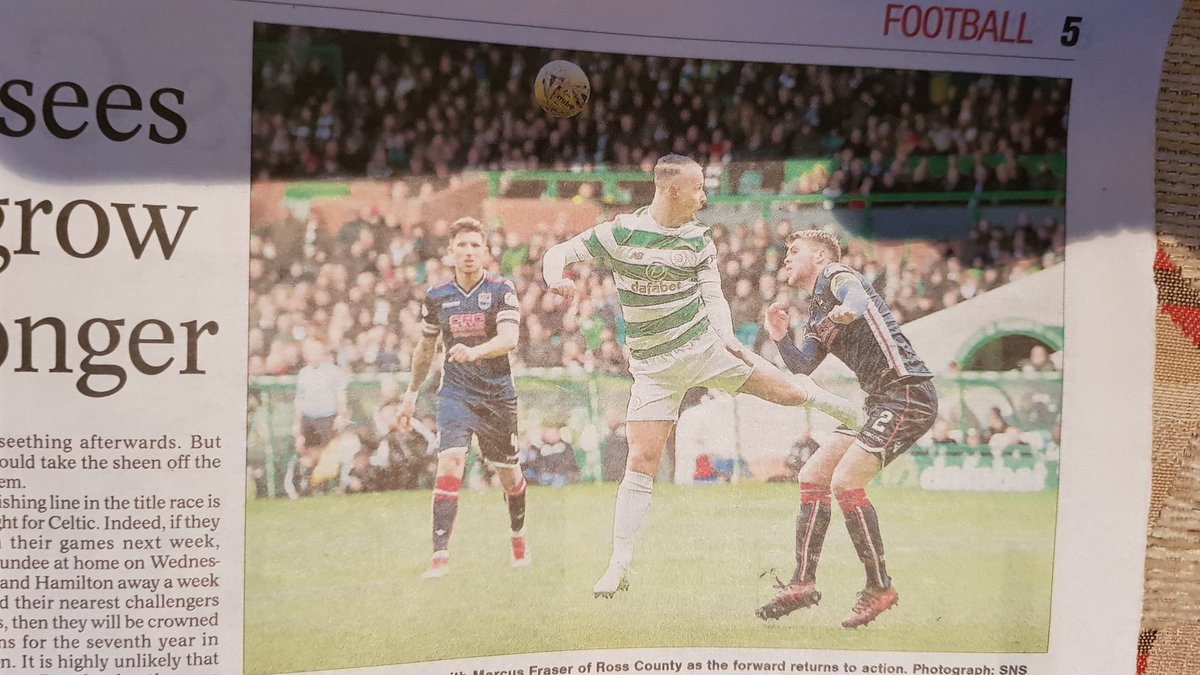 If the Compliance Officer can lift his head from the investigation that appears to be taking up all his time, you know the one, then perhaps he will look into the assault on Brown.
Whatever else is uncertain, we can be sure  that Brown will win not the Players Player of the year award, unless Celtic players votes count double.
Calum MacGregor, the unsung hero of the Celtic midfield, reckons that opponents are wasting their time hunting down his captain..
"It's obviously not working, is it?"
"They keep getting boys sent off. Maybe they are trying to target him and wind him up, but you can see the mature side of him. He is just trying to play his game and it ends up that they make the mistake, end up getting sent off and their team gets punished because of it.
He's got a point, but there is a worry that sooner or later one of these tackles will have the desired effect, and that in itself is unacceptable. A less mentally strong player would be initmidated, but Brown doesn't have that problem. However, one of these times he is bound to react.
He wouldn't be human if he didn't.
Could it be that in order to prevent a second successive treble , certain players have decided that there's less chance of Celtic achieving this if Brown isn't on the field ? Naive.
Especially as Stuart Armstrong seems to have rediscovered his love for the game, and looks like he would step into the void created by any injury to Brown. This could be down to a number of factors, including a loss of confidence after the England game at Hampden-he blamed himself for Englands equaliser, the pressure of studying for his law degree, his recent surgery, or even  the rocketing  prices of hair highlights in Glasgow.
We'll see how he gets on, and hopefully he's back to his best, and this time signs a contract that allows the ink to dry before it expires.
Its nearly time for the transfer window to open again, and the latest Celt tipped to fly through it is Scott Bain, although he's technically not a Celt, both the club and the player want to make his loan permanent, but there will be competition from English giants Stoke City and Wolverhampton Wanderers.
That should be a tricky one for him, although his agent will be dropping hints and showing him pictures of fast cars, big houses and the delightful architecture in both midland towns.
Actually, to put him off Wolves simply make him drive around the ring road in the city centre there, once would be enough, and it'll keep him occupied for weeks.
To put him off Stoke is more difficult, but if he pops into the nearby aldi on match day, he too, can wait fucking weeks to get home because  the access road to the stadium, on the quickest way to my house,  is  closed as a matter of routine.
No, I don't know why either. Though you should have seen the look on one stewards face when he held his hand up to stop me, and I told him to "fuck off " as I went past.
Further down the road, I had to use the excuse I worked in the pub just past the stadium, and that seemed to suffice. Thats because stewards are idiots.
Anyway, Bain will be offered a deal at Celtic, and thats that.
Kristoffer Ajer will get a pay rise, and possibly even a much extended deal, and there's talk of others being tied down as well.
As for new faces, we hear a building company has been asked to quote the club on extending the dressing room, so i wouldn't be too sure about anyone actually leaving.
Apart from Boyata, that is. But he's wanted out for a while.
In other news..
Celtic scout VVV Venlo striker
Thats not a typo, and the source doesn't have a stutter, thats the name of the club.
Although the player concerned, Lennart Thy, is actually on loan from Werder Bremen. He;s scored seven goals this season, and I'd no idea why he's been scouted.
But then I remembered Celtic signed Marvin Comperr from that part of the world, and perhaps one can begin to see the connection.
There's a cracking article over on The Football Life which looks in depth at this years Hampden Ibrox axis attempt to secure a European licence for whichever entity will be operating out of Ibrox once they realise they can't keep the lights on over the summer.
after explaining the how's, what's and why's , it concludes;
In short, Rangers need to do two things to obtain a UEFA Licence for season 2018/19:
Get their accounts audited
Provide far more detail of their financials
Which means the next query must, of course, be the timescale. The SFA's guide for this is viewable at https://www.scottishfa.co.uk/media/2881/scottish-fa-club-licensing-manual-2018.pdf and, specifically, we'll look at page 78. Rangers must provide everything by 6th April. Licence Applications are then discussed and given the yay or nay before the end of the month so the SFA have until the 30th April to make a decision. For them to make a decision, Rangers must have any supplemental details to them by the 23rd. Any appeal against a decision would be between 5th and 25th May before UEFA receive the final list of decisions on 31st May.
Quite simply, Rangers are working to an exceptionally tight deadline of which there is no guarantee they can meet. My expectation would be that they would be rejected at first and use the additional time to get their ducks in order in terms of administration and be passed on appeal. After all, there is nothing in this article that suggests the club should be simply denied beyond all doubt – it is simply a case that they have not got things sorted quickly enough (likely due to the ramifications of the Takeover Panel legal wrangle). They don't fail on break-even regulations because of the nature of the loans propping the club up (although, were an auditor to not see the club as a going concern, that would be another matter) – they simply need to get their accounts audited and get those audited financials to the SFA as soon as possible. This, I expect, takes longer than the four working days between here and the first deadline, but should be doable in the 6-7 weeks the appeals process would offer.
The concern would, then be, if the club is a going concern and, based on previous accounts and legal action, etc, I would expect them to be asked to provide their forecast through to the end of season 18/19 to pass this element of the regulations.
Rangers have plenty of hoops to jump through and not much time to do it. They will receive a UEFA Licence more likely than not but they must sort their administrative side out pretty quickly to ensure they get it as, right now, they would not get one.
They have had plenty of time to get this all together. Everyone would appreciate it if they could do so imminently. 
We'll see. But thats because this time we're all keeping an eye on them.
One does wonder if we should ask Celtic PLC to reassure us that they are quite confident that the SFA will handle this matter according to the rules.
Later today, around noon o'clock, Timposter  will peruse that matter on this site, and he has a startling, and yet obvious conclusion that doesn't seem to have occured to anyone else yet. Have a read at noon.
Yesterday was April fools Day, and to cheer us up on a wet and windy bank holiday Monday, lets  look back at the all time  classic windup..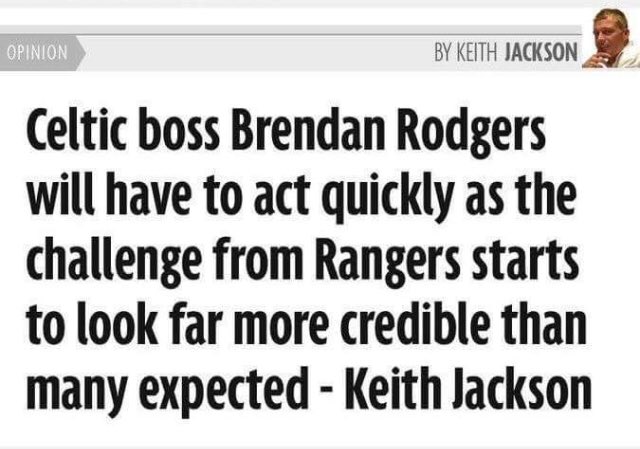 Even that was more likely to be true than this, to be fair..
So, exciting news: I've been asked by both @CelticFC and @RangersFC to lead the teams out of the tunnel at the next derby game in honour of the part I've played in battling bigotry. Big moment. 
Unfortunately, it was an April fools, and there's me having already bought a pint of Holy Water for her to throw at the "rangers " players.
And  this would be good…
Delighted to have accepted an offer to provide home match, half time, entertainment at Celtic Park for the 2018-19 season. Dream come true!
 Not sure of this one, right enough..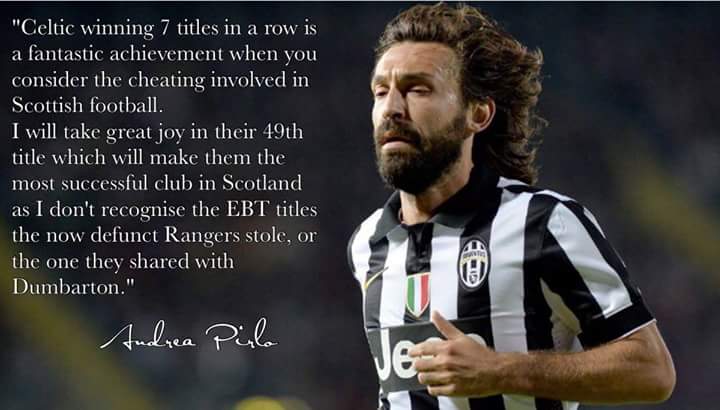 This is no wind up though…and kind of puts our whinging about the occasional trip up north into perspective..
The longest away trip in the world took place today as Baltika Kaliningrad travelled about 10,000 km to meet Luch Vladivostok in the second division in Russia. The gamed ended 0-0, of course.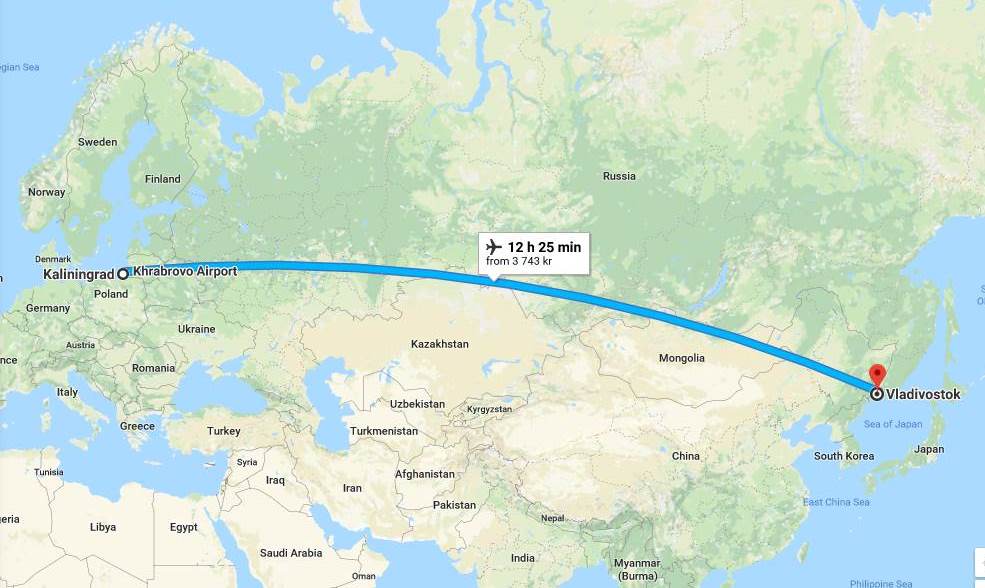 They must have the same level of organisational skills as we do in Scotland.
Yesterday, you considered this…