It couldn't happen anywhere else in the world, where someone gives away around a million pounds to charity, and its criticised by a section of society -and at least one business- for having sectarian undertones.
Scott Brown will have his testimonial the day after the Scottish cup final. Celtic will play the Ireland. This is because the go to team for testimonials in Britain is Celtic, and Browns testimonial committee figured a Celtic v Celtic game might not draw the crowds. The next best thing would be Ireland, given the clubs link to the old country, and one other more significant  fact…
Liam Miller, a former Celt, died recently from cancer. He's the fourth Celt to be affected by the disease in one form or another in recent years, and sadly he passed away. The current Celtic captain has chosen to involve the players national side for his own testimonial.
Miller left a young family, and in what can only be described as a magnificent gesture, some of the proceeds from the testimonial will be given to them. In this instance, playing Ireland is entirely apt, and quite how anyone can see it as anything other than that is beyond me.
Actually, it isn't. And I'm no longer surprised at the depths that can be plumbed by those who thrive on hatred and bigotry.
Or is it that they just can't bear the thought of  seeing  two treble winning Celtic managers standing side by side singing the Soldiers Song , which of course is played before the national team takes to the field… ?
And as for Paddy Power, the bookmaker that previously commented disrespectfully on Billy McNeill, they continued their quest to survive entirely without the green and white pound with this article..
Scott Brown is having his testimonial at Celtic Park in the near future, and Ireland have been announced as the opposition. Everything seems in place – except the logic as to why.
Nobody quite epitomises Celtic like 'Broony' and the club's former manager Martin O'Neill would be bringing his Irish side to Glasgow as some sort of gesture. As everyone knows, the Derry native is one of Celtic's most decorated managers, so there is some sort of link, even if it doesn't quite stand up as credible.
The rationale for bringing an international side to Glasgow will be dressed up as a warm-up for the Republic's games against France and the USA, but in reality, the idea to bring an international side to Parkhead is only to boost attendance figures.
It'll be a combination of Celtic fans singing republican songs and Irish fans pretending they've got direct ties to Celtic. A cringe-fest, if you will. 
Everyone is entitled to their political views, but that level of immersion in Irish republicanism will only do a few things. One of those things is undermining a footballer who has served a football club with relative grace for over a decade. 
Everyone is entitled to their political views, but that level of immersion in Irish republicanism will only do a few things. One of those things is undermining a footballer who has served a football club with relative grace for over a decade.
BROWN DESERVES TO PLAY AGAINST OLD TEAM MATES, OR A SIDE THAT REPRESENTS HIS PROGRESSION IN HIS CAREER, NOT THE NATIONAL SIDE OF A COUNTRY TO WHICH HE HAS NO LINK – REGARDLESS OF THE SUPPOSED IDENTITY THAT CELTIC REPRESENT.
Money has never mattered too much to Brown and his sentiment and affection for the club he's played for has always been the primary reason for his loyalty. His testimonial should reflect that, but instead Celtic want a PR exercise that will backfire brilliantly. 
This isn't an attack on anyone – it's merely an observation that the most likely explanation is usually the right one. O'Neill shouldn't be altering a schedule of a national side, regardless of whether or not they're in the World Cup.
That squad, by the way, will include Aiden McGeady. This is the same McGeady who was booed out of the Celtic Park while representing Ireland against Scotland not so long ago. While you can certainly differentiate between Celtic fans and Scotland fans, the point remains that this game has far too many red flags to have been green-lighted. 
While we're on this topic – why not play Scotland? If you're a Scotland international that played alongside Scott Brown, surely, you'd want to play with and against him for a celebration of his career?
However, we return to politics. Would Scotland, and its political divisions, unify to honour one of its internationals? You'd like to think so.
IT'S MAYBE A CONDEMNATION THAT IRELAND WOULD BE A MORE SUITABLE (AT LEAST IN SOMEONE'S EYES) OPPOSITION FOR A TESTIMONIAL OF A SCOTTISH INTERNATIONAL.
What should be a great day for Scott Brown, his family, Celtic and his friends will instead be a playground for PR, an example of nonsensical political ties and an international team who should be in the middle of their own training camp instead of jogging around, half-paced.
Sure, we'll have the second leg in Dublin altogether, will we? 
If Celtic have any ties, even the slightest, with that company, then they should sever them now, and anyone who has an account with them, or any connection whatsoever, then they, well, they know what to do.
But we're not going to concentrate on that aspect of the occasion.  We're going to concentrate on all that will be good about this event, and use it to thank a man who will have given ten years service to the club whilst at the top of his game, a feat that is becoming rarer and rarer these days. 
From the official site..
THE Scott Brown Testimonial Committee is delighted to officially announce a fantastic match between Celtic FC and the Republic of Ireland XI, in honour of Celtic captain, Scott Brown.  
Former Celtic manager Martin O'Neill will bring his Irish team to Glasgow to meet the Celtic first-team and take part in a wonderful event to celebrate the career of a great servant to the club. 
The match will take place on Sunday, May 20, 2018 with a 2pm kick-off. Celtic Park, one of world football's finest venues, will host the match which is sure to be eagerly-anticipated by so many supporters.  
A proportion of proceeds from the match will go towards various charities and causes of Scott's choice, including the family of former Celtic and Ireland player Liam Miller. 
Chairman of Scott Brown's Testimonial Committee, Willie Haughey said: "We are delighted to announce this match which we are sure will capture the imagination of supporters and be a fitting tribute to a fantastic player and a great Celtic and Scotland captain.   
"Scott has served Celtic brilliantly now for more than 10 years, establishing himself as a true fans' favourite. He is someone who has given his all to the club, and for the past decade he has dedicated himself to Celtic and played a crucial role in delivering a phenomenal level of success to the club's supporters.   
"We would sincerely like to thank Celtic Football Club for granting Scott this Testimonial Match and, of course, we are very grateful to the FAI and Martin O'Neill for agreeing to travel to Glasgow to take part in this celebration of one of the club's most successful players and greatest servants."
Celtic Chief Executive Peter Lawwell added: "We were really pleased to grant Scott this testimonial game, and we wish Scott and the Committee all the very best for this match, which we are sure will be a fantastic occasion. 
"It has been an absolute pleasure to work with Scott during his time at the Club. He is a man who has given his heart and soul to Celtic and been such a pivotal figure for the club for more than a decade. He is highly-deserving of this honour and I am sure our supporters will be keen to join the club and the Irish national team in celebrating such a great career."
Brendan Rodgers said: "When I became Celtic manager, I ensured one of my first jobs was to meet Scott, as we discussed our plans for the future. He is a hugely important figure at the club and someone who I have been privileged to work with.   
"With a tremendous will to succeed in everything he does, he is someone who we know we can depend on, someone you want in your team and a man who has been the most influential player in Scottish football for some time. He operates at the highest level, as a player and a captain, and I know he is greatly appreciated by our supporters who see, week in, week out, the energy, passion and commitment he gives to Celtic.
"He gives everything he has to our cause and through his talent and ability has been a major part of Celtic's success, not only in my time at Celtic but for many years. We will be delighted to take part in this match to honour a great man and a great Celtic captain."
Scott Brown Honours
Scott Brown has played his part in Celtic's success over the past 10 years:
7 Scottish Premiership Titles
3 Scottish Cups
4 Scottish League Cups
Scott has also been captain of Scotland and entered the SFA Hall of Fame with over 50 caps for his country.
Ticket Details:
The Scott Brown Testimonial Committee today announced that tickets will be on sale from Wednesday, March 28, 2018 and are priced as follows:
Standard – £24
Concessions – £9(under 16/65+)
Initially, Celtic season ticket holders will have priority for the match and will be able to purchase two tickets each from Wednesday onwards until 5pm on Wednesday, April 11.   Subject to availability, a General Sale will then take place from April 12, 2018.   
Supporters can purchase tickets as follows:
www.celticfc.net/tickets *
Tel: 0871 226 1888*
Celtic Park Ticket Office* 
Scott Brown has shown  humanity and humility /
Truly a Celt…and a man… to be proud of.
The club also honoured the memory of the great Patsy Gallacher, with John Claying a wreath in his hometown, which is in Donegal, which is in Ireland, a place that according to a bookmaker has little or no connection to Celtic.
From the Donegal Daily..
Lisbon Lion John Clark was in Ramelton this morning to honour the memory of Celtic legend Patsy Gallacher.
Clark, the sweeper on the Hoops' side of 1967 that beat Inter Milan in the European Cup final, told of his honour to represent the club as he laid a wreath at the former homeplace of 'The Mighty Atom'. 
A wreath was also laid at the nearby Gallagher Park, where Clark addressed a large crowd of Celtic supporters, who had gathered in the hope of a visit from Celtic manager Brendan Rodgers, following his appearance at a function last night in the Silver Tassie Hotel.
Though Rodgers was unavailable for the event, Clark, who brought with him the Scottish Cup, adorned in Celtic's green and white ribbons stood in.
Having played 318 times for Celtic – including 140 consecutive games from 1965 to 1967 – Clark is an icon at Parched.
"I played on one of the best teams ever," Clark said. 
"It's a great testament that after 50 years you're still recognised. We really appreciate that." 
Frank McGuire from the Celtic Graves Society said: "Patsy summed up everything that was great about Celtic with his attacking flair, never-say-die attitude and his ability to come up with the unexpected."
Sinn Féin Senator Pádraig Mac Lochlainn spoke of the deep affinity between Celtic and Donegal, while the drones of Raphoe piper Christy Murray kept the crowd entertained.
Ramelton's number 1 Celtic supporter Sonny Gallagher was proud as punch as he presented Clark with a memento of the occasion.
Although now unable to make the voyage to see his beloved Hoops in the flesh, Sonny has kept up his tradition of buying a season ticket for Celtic Park.
McGuire spoke of the connect between Donegal and Celtic, noting how the society, in 2013, marked the Frosses relating place of Joseph Francis McGroary, who had served on Celtic's first-ever committee.
He also touched on the links that go back to Alex Collins, from Burt, who played for Celtic in 1888 and Charlie McElhinney, from Manor, who made his debut in 1893.
McGuire said: "A strong part of Celtic's identity is the connection with Ireland and Donegal in particular.
"The Celtic Graves Society are deeply proud of our heritage.
"The connection between Celtic and Donegal was there right form the start. The link is as strong today as it was at our club's birth over 130 years ago."  
Sometimes, there are things about our club, and the people who play for it, support it and work for it, past and present, that genuinely lift us above those who cannot, or will not understand it.
We celebrate what is great about our club, our heritage and our traditions.
We always have, and we always will.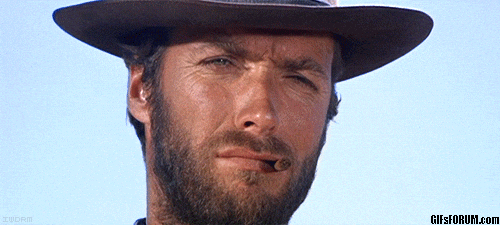 Meanwhile, on the other side of the street, there's a hotel who had the Scotland squad staying for a day or two, and their behaviour hasnt madr the papers yet, or at least I haven't seen it, but a number of the players appear to have been behaving like arseholes, for the simple reason that they are arseholes.
Surely the new manager must stamp his authority on the players, whise behaviour was apparently appalling.
Then again, if the manager has no idea how to behave properly, we can hardly expect the players to…
Oh, and can you guess the common theme that runs through the players involved…?
By the way, we do have exclusive access to the training ground at Scotland as well, as this recording of a squad bounce game, sold to a tv company, verifies..
If you think thats misleading, and it is, how about this for a headline, from the guy who is in fact the online editor at a well known fanzine…sorry, Glasgow evening newpaper
Every Scottish Premiership player set to leave for free at the end of the season