Celtic Diary Monday March 12: Just Another Glasgow Derby
Six years ago, there was a chance to put a stop to the unsavoury element that was following an unsavoury club. One which had promoted racism and sectarianism.
Sadly, the media and the establishment couldn't face life without them, the green versus orange, the independent socialism v conservative unionism all makes for good tv, and so the demise of the club anchored in old imperial values was largely ignored, and when a new one took its place, the marketing lurched towards the more extreme sections of that support, as they were the more likely to plough their money into this new venture due to them having a large empty spce betwen their ears.
And a healthy dislike for catholics, Irish, independent minded Scots, socialists, blacks, Asians, Latinos and Scott Brown.
You reap what you sow, and all of those in positions of power and influence within Scottish football and Scottish society should have a wee read of the consequences of their tolerance, which is perversely offered to the least tolerant section of society.
But lets , to paraphrase a Scots poet, try to see ourselves as " ithers " see us…
The Birmingham Mail…
Ex-Aston Villa man Scott Sinclair victim of airport abuse following Celtic's Old Firm win against Rangers
Former Aston Villa attacker Scott Sinclair was involved in an altercation at Glasgow Airport on Sunday evening.
The Daily Record have reported how the Celtic winger was in the BA lounge while waiting to board a flight when he came under attack from three individuals.
The attack is understood to be verbal rather than physical.
Police Scotland were called in and the three involved were prevented from boarding their flight and removed from the airport. 
Sinclair was able to continue with his journey.
A spokesman for Glasgow Airport said: "I can confirm there was an incident in the BA lounge.
"Three individuals were removed from the flight and the airport by the police." 
Were any arrests made ? 
Has any media outlet asked this question ?
If not, why not ?
Now, note the Mail picked up this story from the Record.
SkySports said;
Celtic's Scott Sinclair was the subject of a verbal assault at Glasgow Airport in the aftermath of the Old Firm derby, Sky Sports News understands.
Police Scotland have confirmed that officers were called to the BA lounge at approximately 5.15pm following reports of a verbal assault.
Two men were subsequently spoken to and asked to leave the lounge, and no further action has been taken.
As you can guess, social media broke the news, which meant the nationals had to report it.
The first sign of the incident came with this …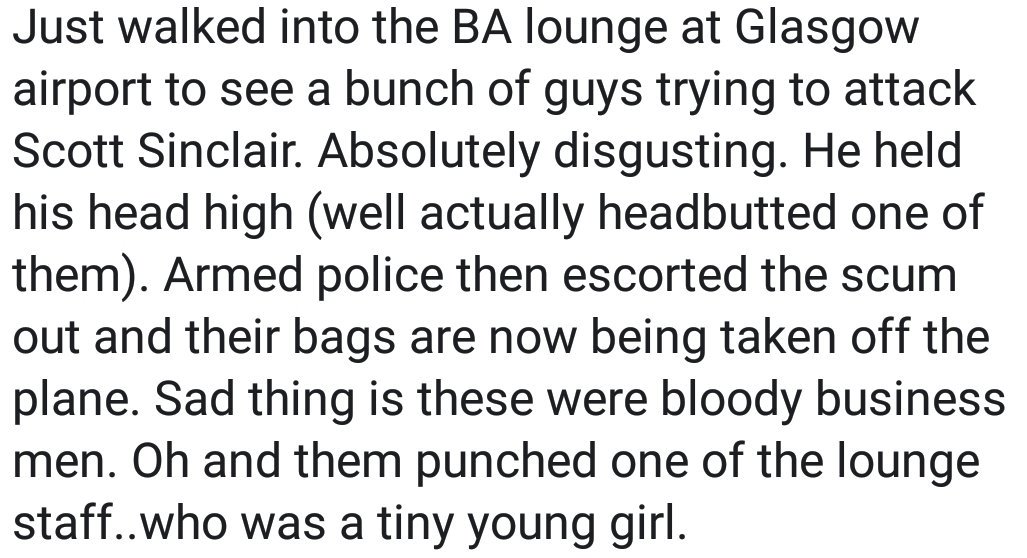 So, this headline would have been perhaps accurate ?
Rangers fans abuse and attack Celtic player at airport
Not a headline you will see, and indeed the word "rangers " does not appear in any report of the incident.
Maybe it wasn't Rangers fans ? And maybe I'm a fucking banana, as Private Eye's Ian Hislop once said…in a similar outburst where the obvious  was largely ignored.
In fact, you will struggle to find the words "racist ", "sectarian " and "head butt" in the reports either, although the first two undoubtedly should be included, though the third is debatable.
Sinclair allegedly stood his ground and gave one of the assailants a close look at his unusually styled hair.
And so he should have.
So, why weren't they arrested ?
This police officer, suitably attired for Ibrox, seemed to think he was on a sort of staff day out…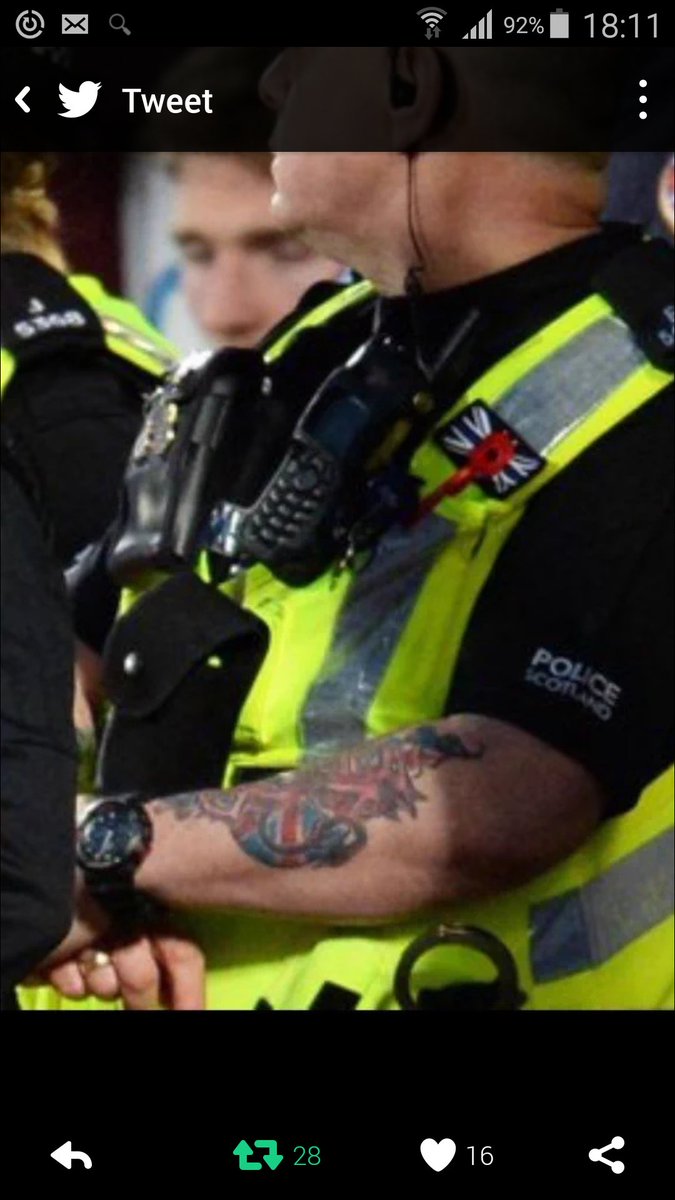 Believe it or not, you can order your police uniform online..
some may decide to, er, customise their outfits, such as this chap…
Nowhere on the official Police scotland uniform does the union flag appear, and I have trawled google for a picture of a vest similar to the one sported by the officer in the picture above-the tattooed one, not the cross dresser.
I couldn;t find one.
I'm sure the high heid yins at Police Scotland will have an explanation for this that makes perfect sense.
Or why a police officer is sporting a tattoo whilst on duty, and , as this officer would no doubt advise others, why it was not covered up as it may convey the impression that he is not entirely impartial in his judgements which consequently could have affected hius ability to do the job he is paid for at the particular sporting event he was "policing "…
Could you imagine, for instance, being arrested by this chap for singing the Soldiers Song, as he had deemed it offensive ?
Why do the police insist on making life difficult for themselves, and how can we expect them to make life easier for others ?
Then there was the march against fenians, a word which describes the Irish or catholic community in a way that is comparable only to the variety of words used in the deep south at those little conventions to describe  guests were dragged to the proceedings behind a truck and given a vantage point high up in a tree.
Publicly advertised, even with an image that is at the very least an incitement to violence..
FLYER PROBE
Cops launch probe into sectarian flyer advertising march to Old Firm game at Ibrox on Sunday by self-styled Rangers ultras Union Bears
The controversial group has sparked fury by advertising the parade to Ibrox as being before the 'match against the Fenians' 
A police spokesman said..
"We are aware of the content of the advert connected to the march, which permission has not been granted for.
"A criminal investigation has been launched into the wording and logo of the advert." 
and here's the guy doing the investigation…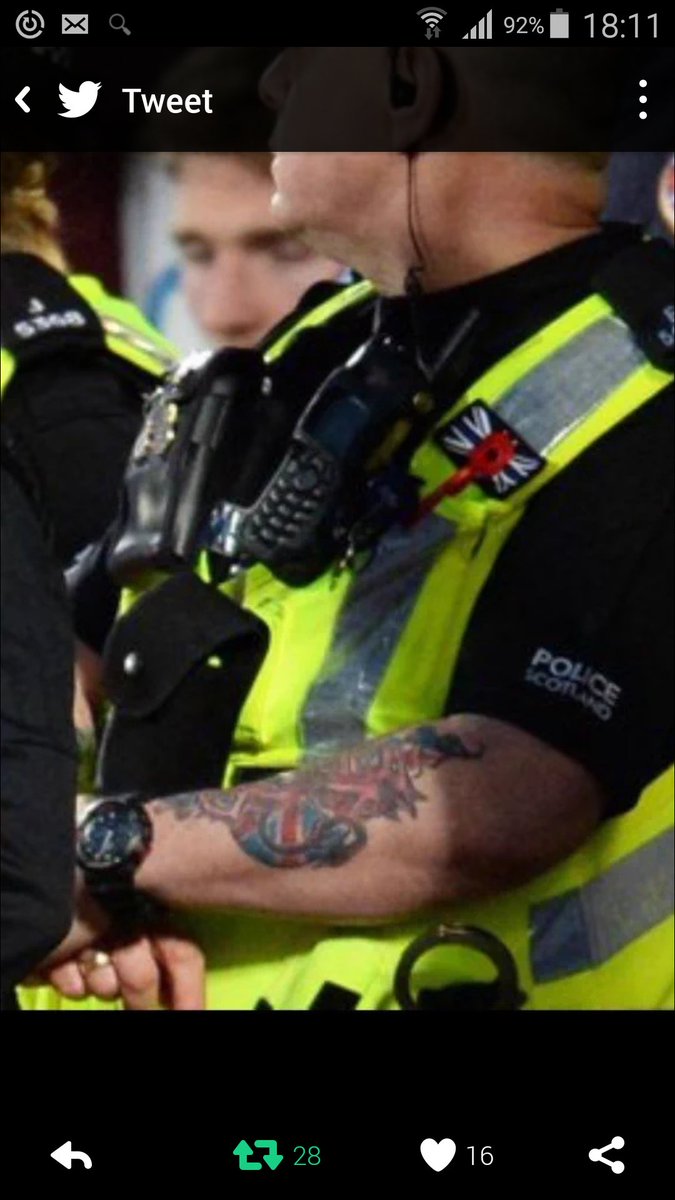 And here's the guy he'll answer to , an MP…
Okay, they might not be the actual individuals, but they are representative of what we are up against in Scotland.
In the twenty first fucking century.
One of them wants Leigh Griffiths tried for treason, after the Celtic striker waved the Irish tricolour, a flag by definition which symbolises peace on the island…
Oh, I think it will go viral…
Then when you consider the inference behind the march poster text, and the kind of people who it is aimed at…
Still, at least one man connected at Ibrox has taken a dose of reality..
So, titles in a row ? How many ?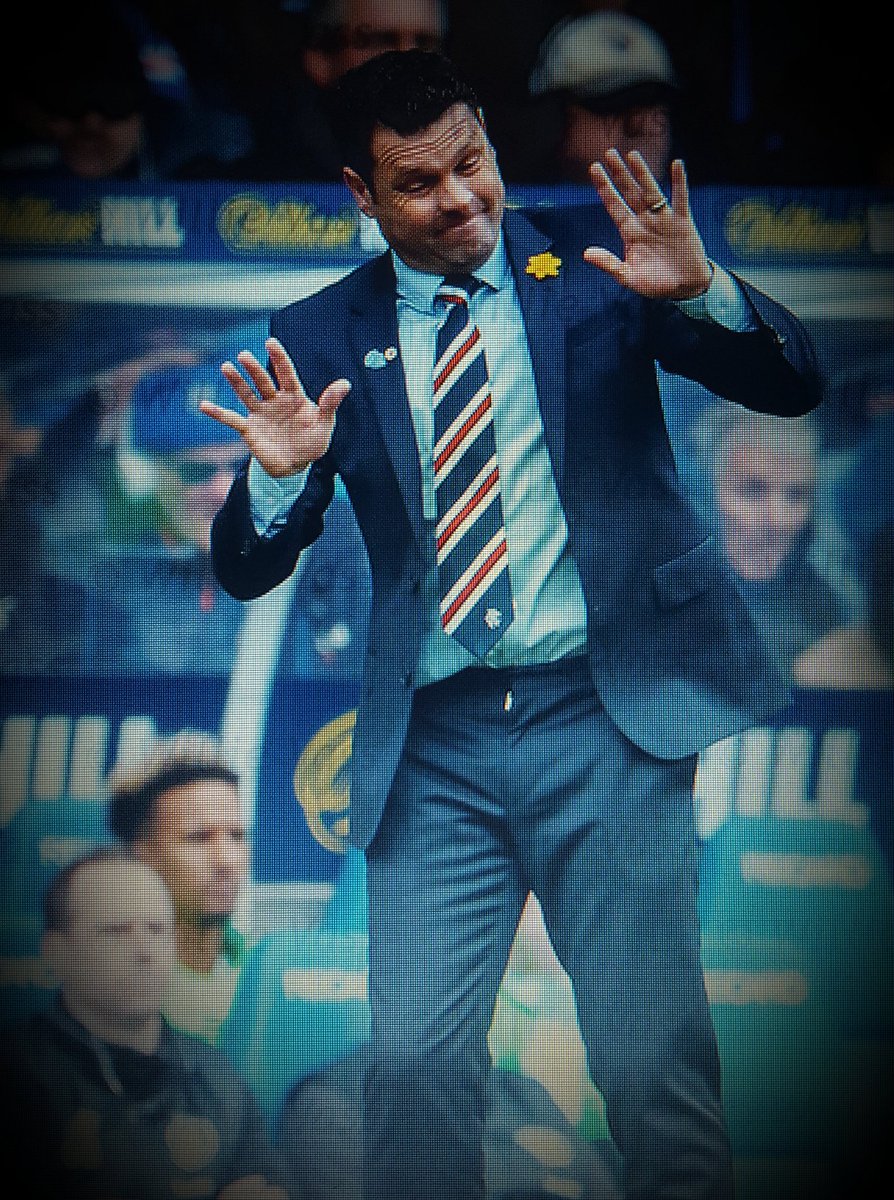 Can you confirm that ?
All in all, it was just another Glasgow derby.
A sad reminder of a society that was once torn apart by sectarian and racial issues, a society which in many, many instances, has moved on.
But there are still pockets of resistance to change, pockets that cry no surrender, and until they are removed, and cleansed, society cannot move on.
There is no place in a modern society for any form of discrimination.
Whilst the media, the establishment and even the government turn a blind eye to this, and by doing this , are seen to encourage it, things will never change.
But, as long as the criminal events of the early part of this decade , and before, remain uninvestigated by a police force outwith Scotland, and as long as a compliant media and government pretend that nothing happened, days like yesterday will continue to be the norm.
Put simply, they are perhaps storing enough resentment, enough hatred and enough of a sense of injustice whilst turning the other way, that we may see a return to the chaos of yesteryear, and the extreme violence that came with it.
Or do we have to wait until someone is killed ?
Over what will be just another Glasgow derby…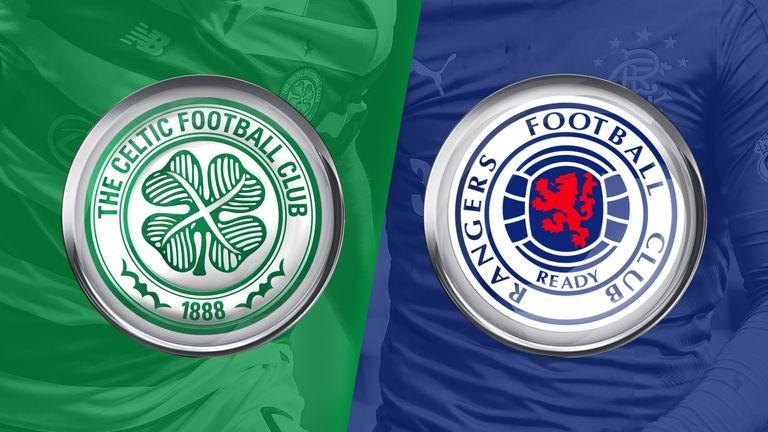 Sorry, wrong badge…that is the old Rangers… something else no one ever asks about…