Well, further down it is, but we'll start over at the ranch…
All of our wishes may come true over the next couple of weeks as the weather gets better and some of the players have started to recover from injury.
Marvin Compperr, the man brought in to provide a little bit of stability and experience to the back line is back in training, Stuart Armstrong is getting better and Tony Ralston has appeared for the development side.
Jozo Simunovic is in line for a start against Partick at the weekend, though he was injured. He's due an injury, so he wasn't risked on the artificial pitch at Kilmarnock .
John Kennedy explained..
"Jozo missed the match at the weekend but he will be fine," 
"We just didn't risk him on the pitch there." 
He means Rugby Park, not in defence, where he can be a bit of a liability.
Trying to sound cheerful, the defensive coach added..
"We have one or two others, including Compper, who is back in training and we hope to see one or two other faces coming back in," 
"But these are guys who haven't had a lot of minutes on the training pitch, so we have to make sure they get their fitness up in terms of training before we look at the games." 
Who knows… we may soon have a settled back line, and its only February.
Another about to return is Patrick Roberts, and there is a section of the support who rate him somewhere between Lionel Messi and Cristian Ronaldo, whereas in actual fact, given the form of James Forrest and the goalscoring of Scott sinclair, Roberts may have only played a bit part if he had been fit.
Then again, against a tiring defence for half an hour or so, its quite a dramatic bit part. Rodgers will already have pencilled him in for a cameo against Zenit in the latter stages, which could be the difference in the overall tie.
With no midweek game there has been time for the players and management to do a little more work at Lennoxtown, without the distraction of all that sunshone and the general holiday atmosphere associated with a mid-season break, the very word break kind of negates any thoughts that it was a working holiday.
In fact, all thats really needed is to inject a sense of urgency into the players, remind them they they should be presing when not in possession and making things happen when they are.
The oft criticised tippy tappy along the back line is merely because the midfield aren't creating any other options with off the ball movement, and the defenders are choosing the easy option, preferring to wait until someone makes a run into space, or even just makes themselves available for a pass.
Unfortunately, the game is only ninety minutes long, so that creates a problem, which leads to nervousness and instills a little bit of confidence in the opposition, who wander forward a wee bit, and end up doing unto us that which we should be doing unto them.
Partick could be in for a real hiding this weekend, but its a Scottish Cup game, so I couldn;pt give a toss. At least until the final, at which a mass walkout is threatened when the SFA bigwigs attempt to present the trophy to Scott Brown, who gives it them back and tells them to shove it up their arses, before turning to the crowd and doing the Broony, after which we all walk out together and go for a beer.
You see, Stewart Regan has gone, guilty of handing "rangers " two away ties in succession in the Scottish cup, something no other CEO had even dared to attempt.
Despite attempts to cover up his mistake
it was too late, and the bold Englishman was asked to leave.
He hasn't commented on what happened behind closed doors as yet, either because there's a confidentiality agreement in place to ensure he keeps quiet and as a reward gets a pay off, or , actually, its the gagging order.
Speaking of gagging, thats the noise coming from the Daily Record sports media canteen, as their reporters find they may have bitten off more than they can chew with their , er, admiration of and support for Walter Smith, who they want in charge of the national team, because, well, just because Timmy.
In fact, they are starting to panic as the SFA have yet to follow up their initial contact, and they might allow Smith to slip through their fingers, especially given how slippery the old rogue can be.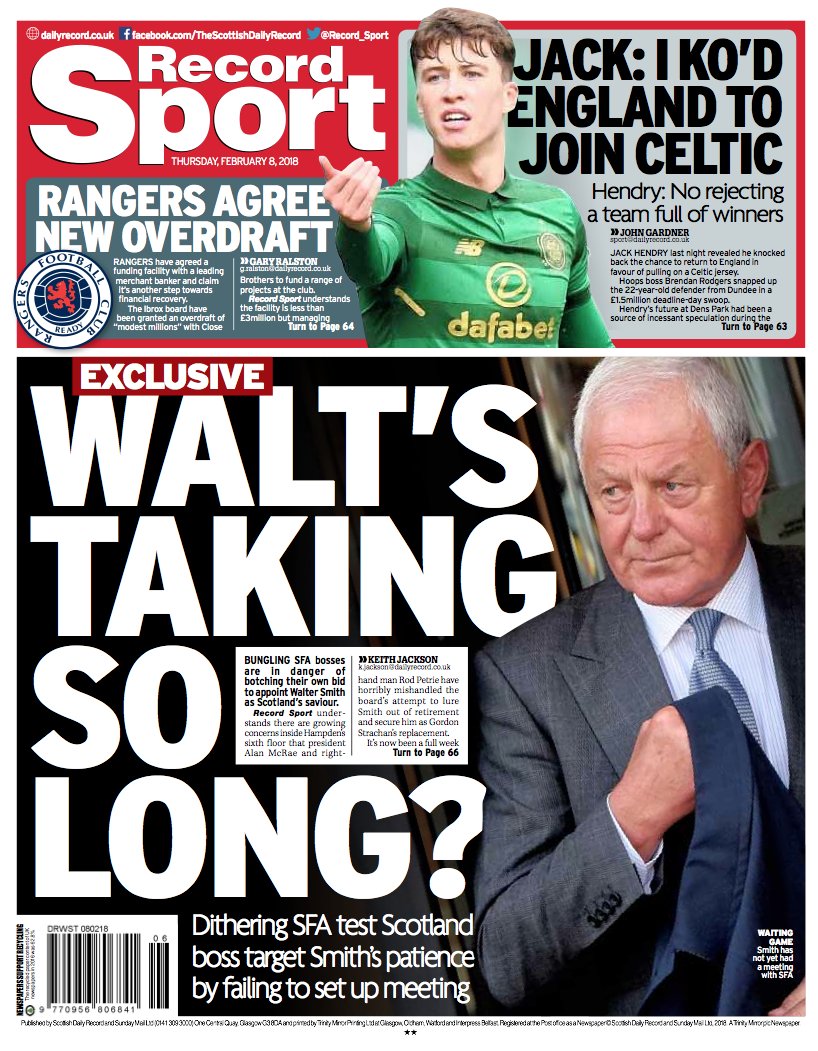 Well, they will have to hurry up, at his age there's little point in planning too far ahead, and with Scotlands next competitive game a mere eight months away, you can see why the pressure is on..
Actually, I can see why the pressure is on. and its got absolutely fuck all to do with smith rescuing Scottish football whatsoever.
Take a look in the top left corner of that page.
Rangers Agree New Overdraft.
Er, overdraft ? Really, an overdraft ?
an amount of money that a customer with a bank account is temporarily allowed to owe to the bank, or the agreement that allows this: 
Usually unsecured, and usually with their own bank…
Gary Ralston is the man behind the article, so perhaps a little further explanantion of the detail is required..
Rangers have agreed a funding facility with a leading merchant banker and claim it's another step towards financial recovery. 
My auntie grew a pair of testicles and claimed she was my uncle.
The Ibrox board have been granted an overdraft of "modest millions" with Close Brothers to fund a range of projects at the club. 
Overdraft ? We know what an overdraft is, but what do we know about Close Brothers ? Are they a high street bank, with whom "rangers " do their business, and do they perhaps value the Ibrox club as a regular customer ?
This is their home page..
and when you go to that page, you can have a chat with an advisor, so I thought i would ask a few questions, for clarification,
JessicaHello, thanks for visiting Close Brothers Invoice Finance. Are you looking to improve your business's cash flow? Would you like to chat?
VisitorDo you provide overdrafts?
Jessica8:14 amThanks for coming on chat. Let me see what I can do for you.
VisitorMy mistake, i read in this mornings paper you granted an overdraft to a glasgow company, and was interested in the details as it sounds a little too good to be true, as i didn;t even know you were a bank.
JessicaThat's fine. Do you know which of our services you are interested in?
Visitor8:20 amAn overdraft, this feels more like a sort of payday loan, which isn;t what i'm interested in, but thanks for your help Read
JessicaNo problem.
Record Sport understands the facility is less than £3 million, but managing director Stewart Robertson insists there is no danger of chairman Dave King and his fellow investors withdrawing their backing. 
What backing ?
He has also refuted suggestions the club, who have relied on soft loans from King and Co in recent years, are cash-strapped. 
They have just used an invoice financing company, who don't do overdrafts. Which means the soft loans have run out.
Rather, Robertson says it's evidence of the credibility of the current board among City moneymen as Rangers prepare to launch a share issue later in the year.
Robertson said: "It's another positive step in the club moving forward. We turn over more than £30 million a year and there are very few businesses with that level of turnover that don't have a banking facility. 
Probably none, to be fair, but lets not ask why they are almost unique in that respect.
"Some folk take pleasure in winding us up because we don't have a bank facility but this is the next stage in moving the club forward and getting it onto a sensible business footing. 
It's a fucking payday loan, a secured payday loan. Not usually associated with any kind of sensible business footing, no matter what colour the brogues on those feet are.
As trite as it sounds, the money is almost incidental. it's about someone having belief in the club and the way it is being run as we move forward and normalise operations.
Either he is stupid, or he thinks everyone else is. And some would have this guy in at the SFA in place of Regan..which is kind of my point.
With the campaign to get Smith as manager, who better for the media to pitch for than robertson as CEO, because then all the little, er, complexities that arose the last time a club from ibrox got involved with close brothers.. summed up briefly here..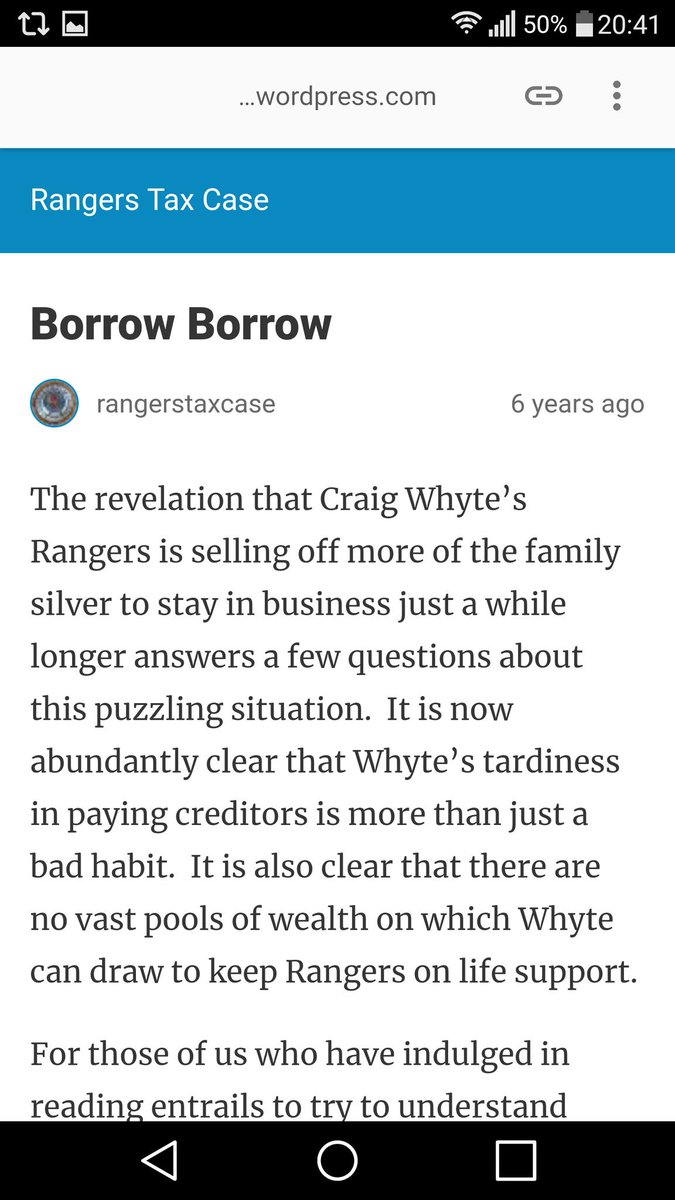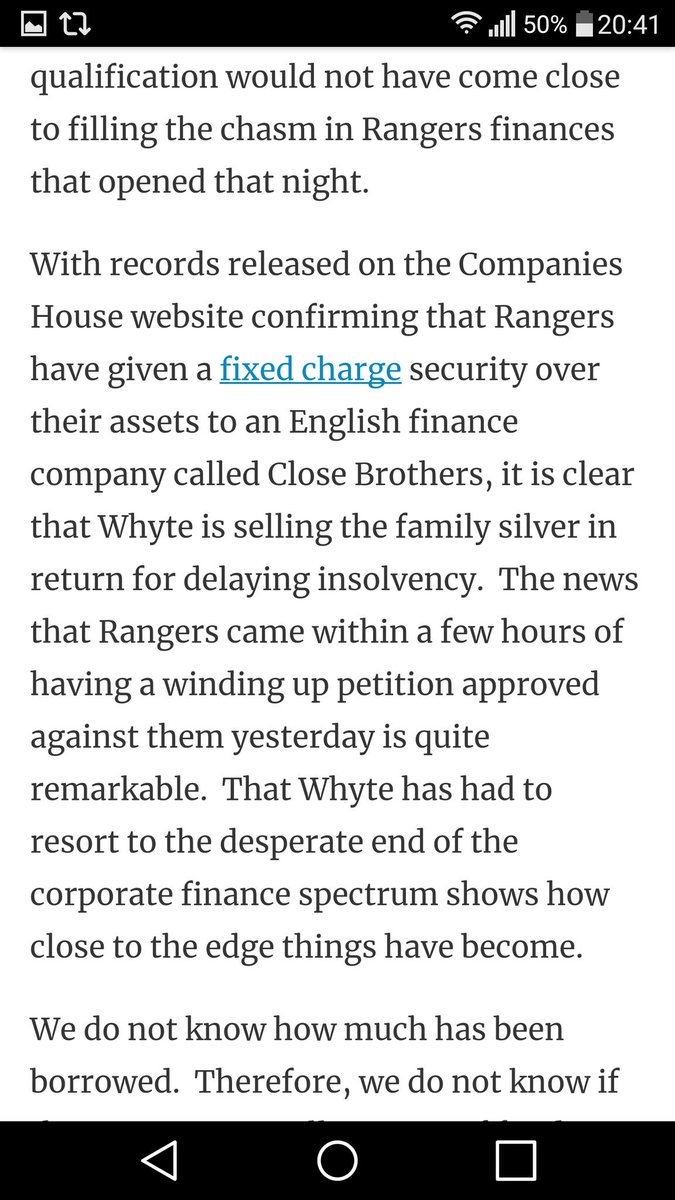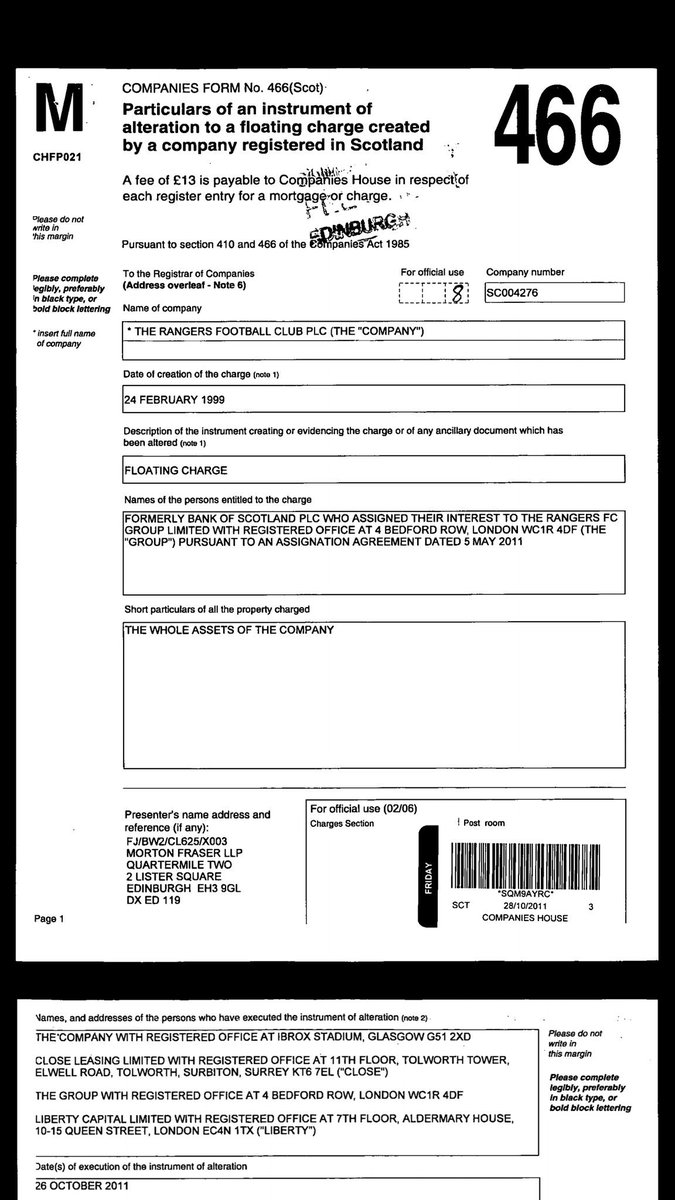 …we all know how it ended up.
What we don't know is how much, well, some of us are fairly sure, the SFA played in these shennanigans, but what we do know is that there has been no investigation, and no one has been held to account for a major club going into liquidation after years of it, and its supporters , being abused.
What we also can see is history beginning to repeat itself, hence the high drama around Smith getting the managers job, as it deflects from the real tory, and that real story is that something, again, is rotten at ibrox, and the club, like the previous incumbents,  is teetering on the edge of an insolvency event.
and yet the press hail this latest development as a triumoh, and a return to normality.
Then again, chaos is the normality over there…
So, what do we do ?
What are Celtic doing right now, as all of these allegations of skullduggery affect them, and us as shareholders and supporters, or customers, if you like.
Until I hear anything else, and having spoken to a high heid yin, i am assured that Celtic are still going about this correctly. The battle is still raging, and there is little doubt that the tactics of the good guys are better than the tactics of the bad guys.
The SFA are reeling from the enforced loss of their head man, and you'll notice that very few are putting themselves forward to replace him, almost as though thats kind of already been decided…
you see, whats needed is a man who is prepared to stand up and lie about what happened, and indeed try to play down whats happeneing right now, with words such as "overdraft " in the same sentence as "Close Brothers ", whom we have seen, do not provide overdrafts, and have clearly explained above what they do provide.
And we need to nip that in the bud right now.
First, we must organise ourselves into a credible voice of opposition, and to do that, I'd like to ask the Celtic Supporters Association and the Celtic Trust to meet with a few others to discuss what we should do next.
I've no doubt that their combined experience and ability, shown recently in the success of the FAC campaign would be invaluable.
The FAC campaign involved fans of all clubs, and this level and diversity of support is needed again, if we are to rid the game of the cancer that has eaten away at it for so long.
The fight against the SFa and what they stand for must step up now, and those who have a genuine love for our game must come together and make it known that the removal of Regan was just the beginning of a brave new world in Scottish football.. football for the people, by the people, oh hang on, we've already had that, so we probably need someone else to come up with a slogan.
But whatever we do, we must do it now.
Yesterdays picture…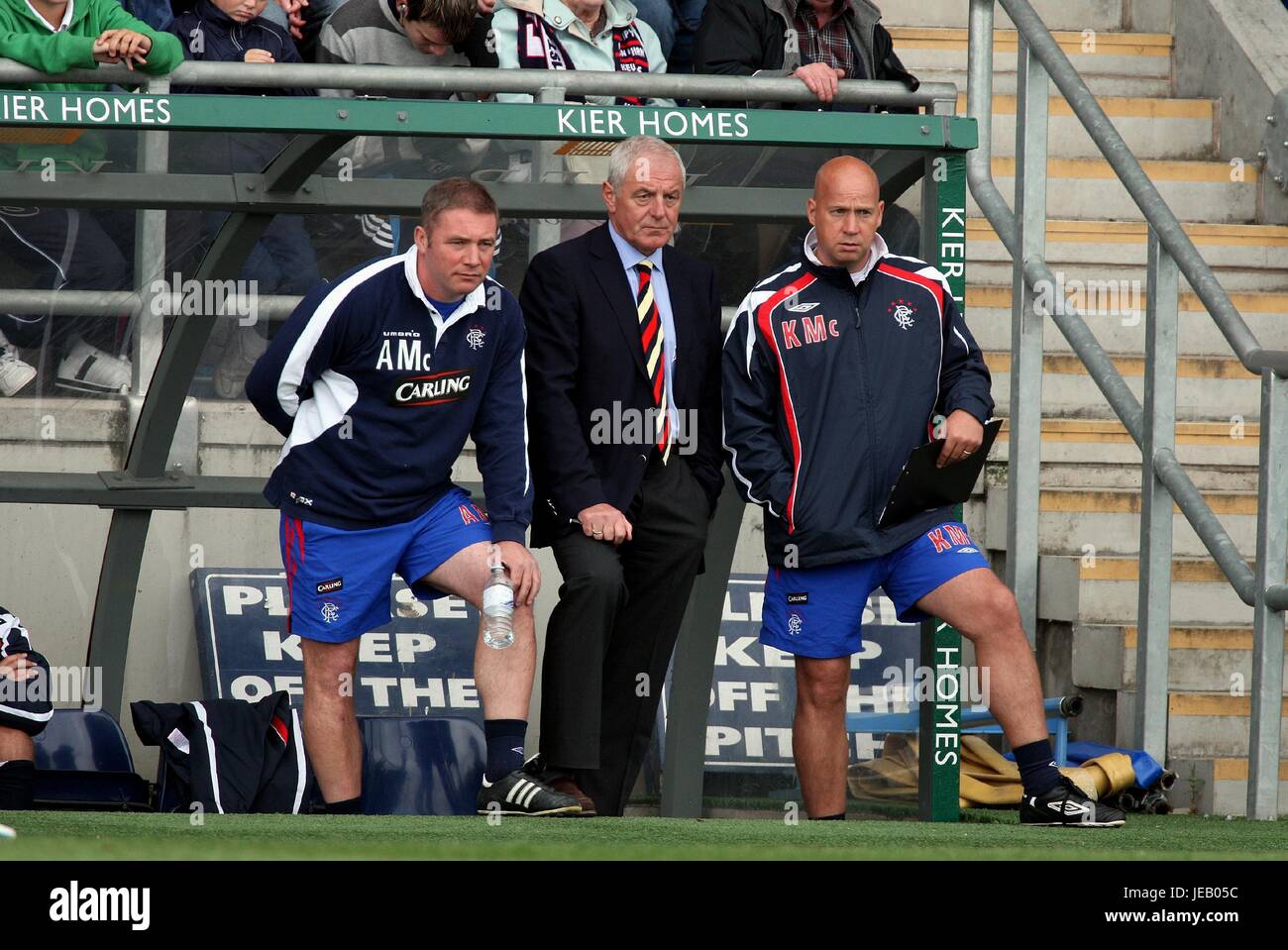 Today…