Celtic Diary Sunday December 7: Media Moves To Divide And Conquer
It's not been a great weekend for the Scottish sports media.
This was todays Sunday Mail back page at around ten o'clock last night…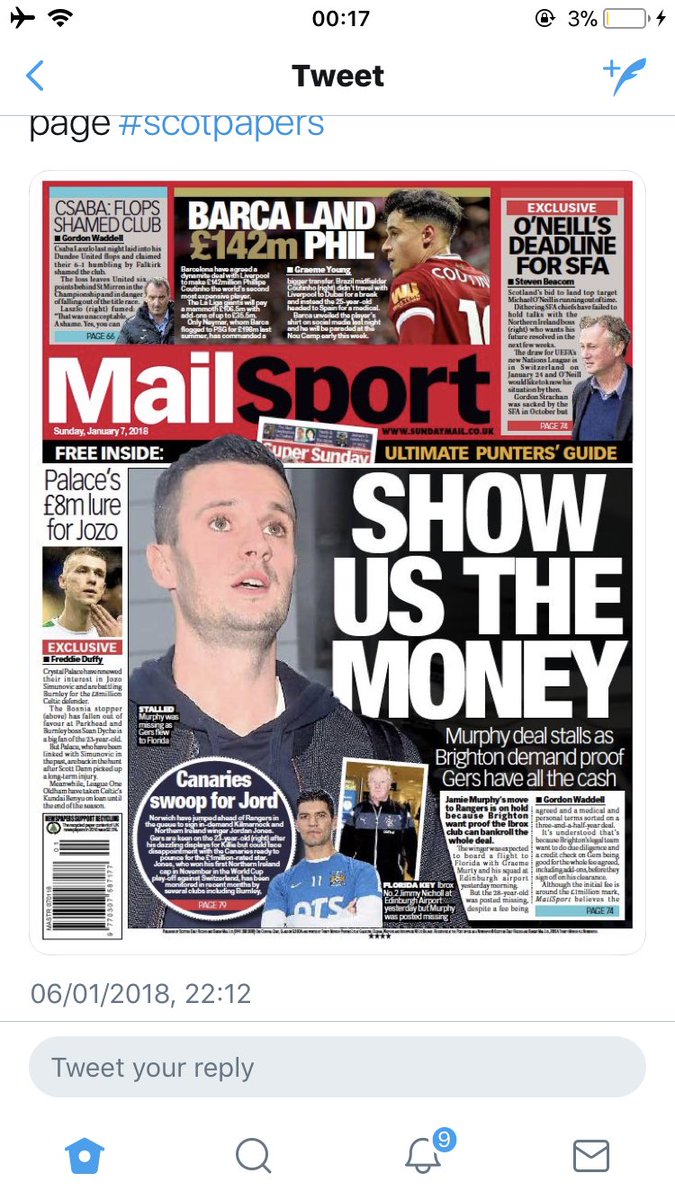 Even that would have irked the editors having to admit that their basket of assets hasn't got much in the way of assets any more.
Then, as events overtook the printing presses, the page transformed, and even managed to put a little bit of spin on the story..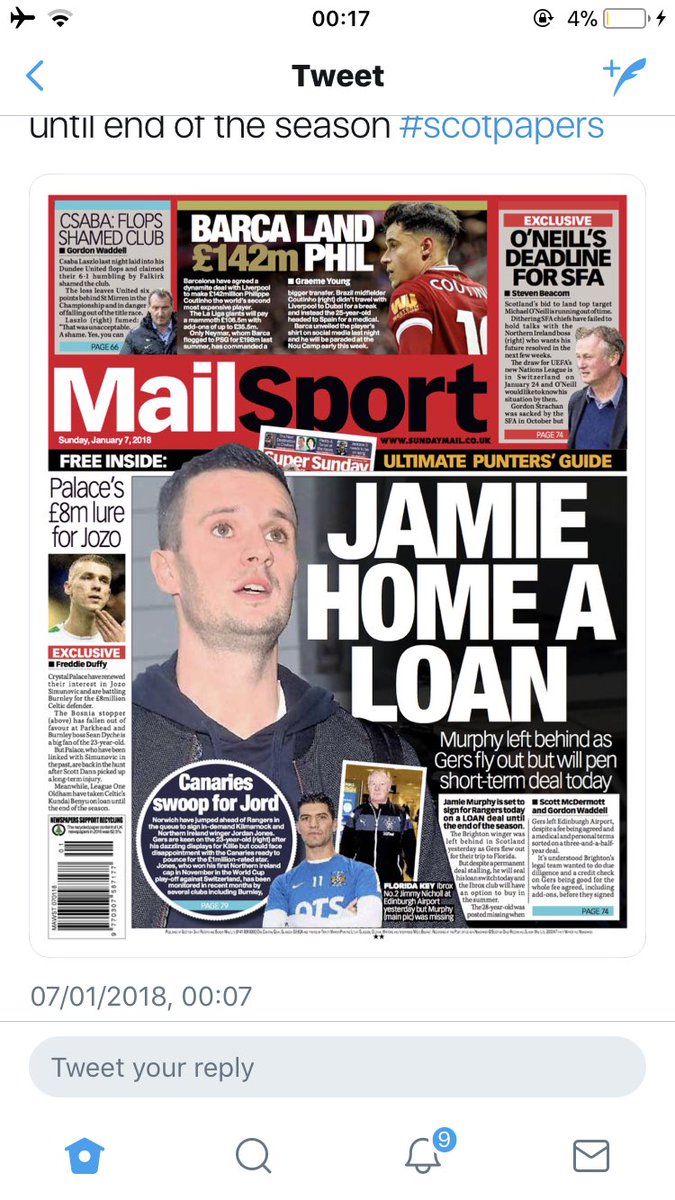 Those of you who had followed the links to Phurther Phacts Phrom Phil ( including this one ) would have been well aware that "rangers " haven't got any money, and were never going to meet Brightons demands to pay at least something up front for Jamie Murphy, who almost saw his dream move to the Ibrox basket shattered by unreasonable demands from his current club. Imagine if the lad was still at Motherwell what the media campaign would have looked like…
Brighton's chairman probably doesn't read the SMSM, so he had a look for himself at a few figures from Ibrox..
and effectively that meant King and co failed a credit check.
They have no money, and no money coming in until the season books are renewed.
Thats the position over there and some might argue we've seen that movie before.
Still, it deflects from this…
Yet still the media refuse to ask the questions , and once more the Ibrox support will plead ignorance when the whole thing, this time financed by their money, goes tits up.
Speaking of movies…
Paul Larkins most recent production, Armageddon, which which highlights  with Dave King's real reasons for being at Ibrox, the OBFA Act and finishes off with  a tribute to the Invincible season , is being premiered at the Kerrydale Suite at Celtic Park.
The Record and the Sun seized upon a chance to divide the Celtic support, and thus deflect away from the content in the first part of the film..
A new movie about the downfall of Rangers is be premiered – at Celtic Park.
The documentary titled Armageddon has been made by Hoops fan Paul Larkin.
Punters are being asked to fork out £28 to watch the film about the Ibrox club at the Kerrydale Suite within Parkhead.
Larkin's low-budget movie is centred on events at Ibrox that led the club to go into administration in February 2012 under the disastrous Craig Whyte regime. 
Sadly, despite supporters being aware of the agenda followed by the SMSM, Larkin has received a lot of abuse for his work, summed up in this tweet..
The fact a film about Rangers is being shown in the Kerrydale is fucking embarrassing. The people who attend this and pay the £28 for a ticket should be banned from Celtic Park. The obsessed tag given to a lot of our fans is very justified. 
 Now, I've not seen the film, it's not out yet, which means I cannot comment on it as such.
Something which hasn't occured to a number of supporters, who have fell for the media line about it being about Rangers, when it actually isn't.
But don't let having not seen a film prevent you from commenting on its unsuitability to be shown in the Kerrydale…
 When you consider the amount of work done by Larkin to out this together, and the work done by others, such as the Resolution 12 guys-one of whom has painstakingly put together a phenomenal library of events surrounding the whole issue- it really makes you wonder if its all worth it.
We all know the idea of a free and balanced press is something for other countries, yet some still choose to believe the nonsense that comes from those who have shown over and over that they have an anti-Celtic agenda.
Meanwhile, back at the ranch, it's a warm welcome to Lewis Morgan, as Celtic announced that he has signed a deal with the club.
Yeah, we already knew that, but it's nice to be right.
Again.
Remember, the letter M….
And we're not done yet.
The official website had a few words from him, and it seems the lad who was once a Rangers fan, has now become one of us.
He's not the first to make the conversion, but with the Ibrox club now extinct, he may well be one of the last of that noble breed which includes Stein, McGrain, Dalglish and Alfie Alfie Conn.
LEWIS Morgan says that Brendan Rodgers' track record in developing in young players was another reason behind his move to the Scottish champions.
The highly-rated winger completed his transfer from St Mirren on Friday, signing a four-and-a-half year with the Hoops.
He will spend the rest of the campaign on loan with the promotion-chasing Paisley side, before returning to Bhoys in June for the start of pre-season.   
And the 21-year-old couldn't disguise his excitement at the prospect of working with the Celtic manager, who had expressed his admiration for the Morgan as early as last season.
"I remember at the time that quite a big deal was made out of it and it does give you confidence when a manager of his stature speaks about you in the way he did," said the new Bhoy. "That gives me even more confidence and it did at the time as well.  
"When a club like Celtic comes along, you can't turn it down. There was only ever going to be one choice. The manager here has been great for young players and great for the development of young players, so I am sure it will benefit me as well and I can't wait to work with all his coaching staff."
"He (the manager) spoke to me on how he can develop me and about the players he has previously developed at different clubs. He likes to have a core of players who are local so I am sure he will be great for me.
"It gives me more confidence to be the first he has signed from within Scotland. I am sure he will be a manager who will be brilliant for me and really help me take my game to the next level."
The Scotland Under-21 internationalist is also looking forward to training and playing alongside his new team-mates, and he believes they will help improve his game.
"All the wingers here – James Forrest, Scott Sinclair and Jonny Hayes – I will be able to learn off them," he said. "Obviously they are more experienced than me, and maybe different players, but I am sure there will be things they can help me out with. Playing with a higher calibre of player brings out the best in you, and training every day with them will, I'm sure, be a big benefit to me."
"The players he has got here have been absolutely excellent," continued the wide-man. "They went unbeaten last season and what they have achieved has been incredible and it has been great for Scottish football as well. I know there is going to be a fight on my hands to get into the team but I am certainly up for it."
 Of course, no one in the media has commented on the parallels of Celtic signing players and sending them out on loan, to their alleged main rivals merely bringing in plauyers on loan, they also have a chap called Sean Goss in from QPR, who is apparently the next Michael Carrick in all but ability.
Sean, Declan, Murphy, O'Halloran…perhaps this really is from the car pool at the training ground…
As for those leaving Celtic , Kundai Benyu is off to Oldham on loan to get some game time, and Stuart Armstrong has been given Virgil van Dijks number  to ask him about rental properties on the south coast..
The Celtic squad are away to Dubai, and after all the stress and strains of the last month or so, its good to see them relaxed, and even having a laugh..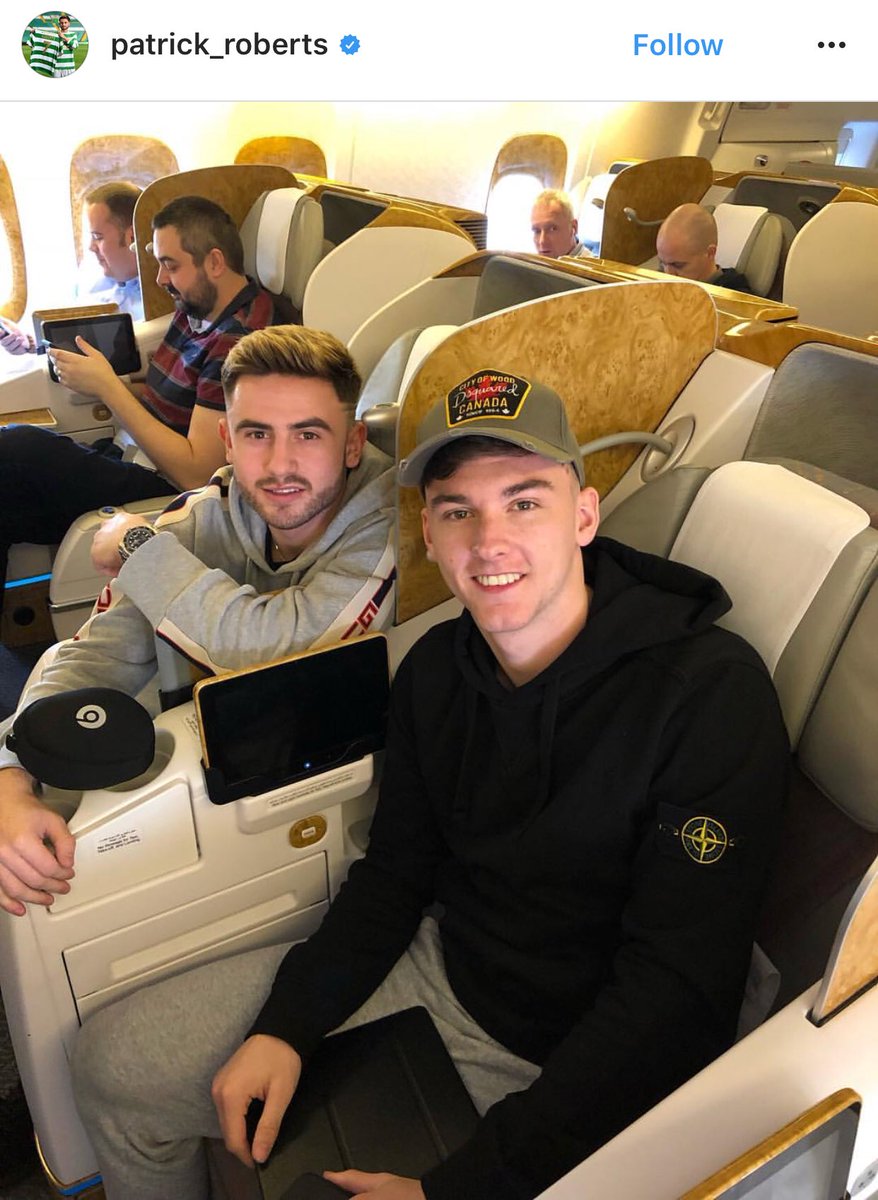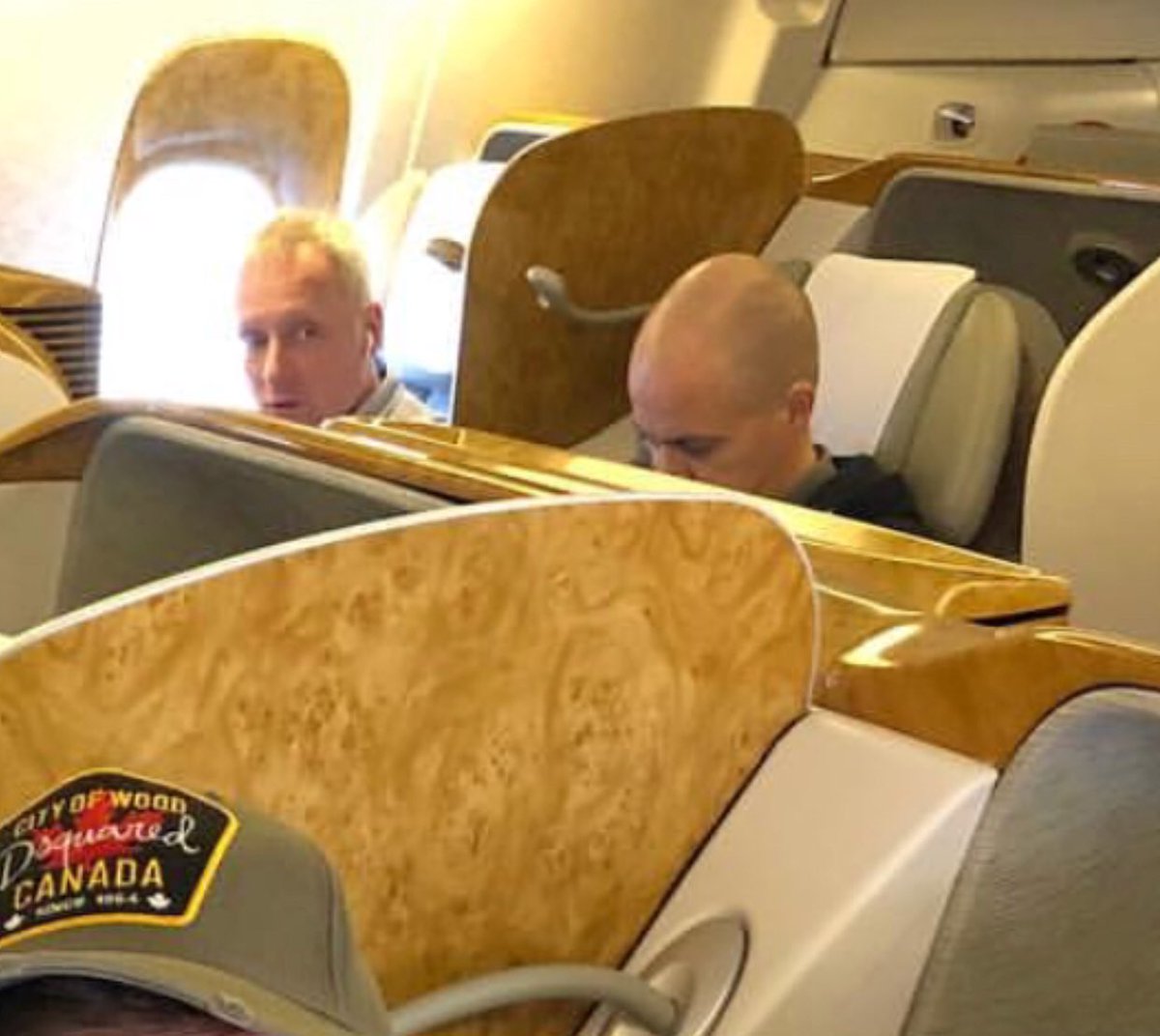 These next few weeks will see a massive media campaign designed to split our support.
They need to keep the old deflector shields on around Ibrox, and the Celtic support are well known for reacting to what they say.
Its not just the camera that lies…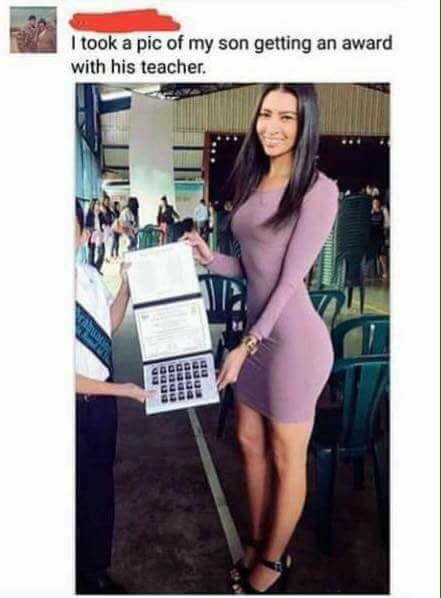 Do me a favour, look at where the story is coming from, and if its from the mainstream media, repeat this phrase three times…
there was no diary yesterday, personal circumstances mean it will be erratic for a day or two yet, so we go back to Wednesday for this picture.. Fridays Diary was quite a serious one so a caption competition seemed a little out of place.
And Thursday was just something that happened to other people.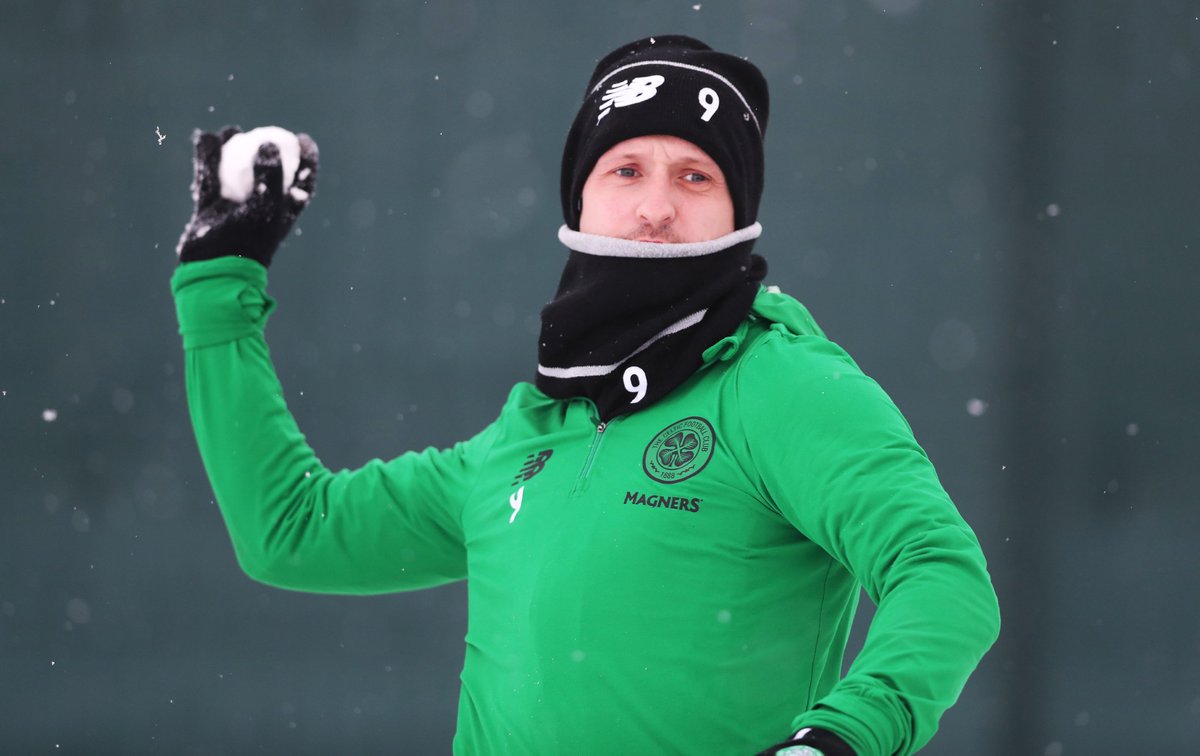 Today, there's this…
Oh, I heard you were coming back, big man …that true ?