Celtic Diary Friday November 10: It's Going To Be A Long Weekend
There was international football last night for those of you who like that sort of thing.
Keiran Tierney seemed to like it. He was made Scotland captain for the friendly against the dutch, and slotted in at centre half as well.
That means he is well on his way to becoming the complete defender. Or being demoted to utility player, depending on the way you think.
Malky Mackay will not be considered for the job as Scotland manager, according to Stewart Regan, which means he starts as soon as it can be announced when no one is looking.
Regan came out from under his rock yesterday and commented on a few things, mostly the fact that Hampden Park might not be used for internationals any more.
Which, of course, could simply be the opening shot in negotiations over the price of the new lease, with the current one running out in 2020.
Given his previous lack of competence in financial matters, however, thats unlikely, and whilst offering to take the game around the country, he could be merely paving the way for a move to Hampden on a more permanent basis for a club who have a few problems with their own place. That is, it's falling down, they don't own it and the landlords are desperate to sell.
Or not.
If Regan told me the sun was out, I'd be looking for a shop that sold brollies and wellies.
However, Regans words mean nothing to the likes of Tierney, or any of the other players who played for Scotland last night. Calum MacGregor made his first start, and others were promoted to give them a taste of international football.
Including Ryan Jack, who carried the banner for "rangers ", which may have put a few hundred on the gate.
For these kids, playing for their country is an honour, no matter what we think of the SFA.
"It was an incredible feeling. When the gaffer told me I was surprised because I'm so young but it was a great feeling.
"I had a hint a few days ago but Malky told me on Wednesday. It's a massive honour. I've captained club and country and it doesn't get much better than that.
"It's crazy, I just try to work hard, keep level-headed, that's all I can do. Where it takes me it takes me."
It certainly won't do him any harm.
As for Mackay, he claimed to have "seen the future of Scottish football "..though he must have been surprised to find Regan doesn't want him to be part of it.
Back at the ranch, and Celtic have announced their annula donation to Poppyscotland, which is presumably part of the Earl Haig fund, which used to collect money for servicemen and their families.
I suppose having all these different parts mean that there's plenty of jobs to go around for those who run these things.
AS we approach a weekend of Remembrance, Celtic is pleased to announce that it has once again made another substantial contribution to the work of Poppyscotland – and for the seventh consecutive year will be supporting the charity with a donation of £10,000. 
Oddly enough, the money isn't all going to servicemen and their families…
The donation will help fund a new educational initiative, The Moving Poppy, planned as a free-to-access mobile unit, comprising a mini poppy factory, micro-museum and learning facility.
Scheduled to tour Scotland from late 2018, it is conceived as a unique legacy to commemorate the end of the First World War, and the on-going importance of Remembrance. Thereafter, it will focus on the impact of more recent conflicts.
The unit will concentrate on delivering learning and community-based activity, along with volunteer recruitment and welfare advice and signposting, to remote communities out with the Central Belt, with a particular focus on the Borders, the Highlands and Islands, disadvantaged areas and BEM/interfaith communities.
It will offer equality of access to all Poppyscotland's services no matter where in Scotland individuals are based, and with an estimated 120 annual schools' visits and 50,000 visitors, will increase awareness and understanding of the charity's work
Actually, I've got a better idea. As I suggested the other day, which will bring real education to children of all ages.
Put the names everyone above the age of fourteen  name into a hat. Pull out a million or so of those names, maybe just send them a wee letter telling them of their good fortune.
Then dig a big hole in a field. say about a hundred miles long and thirty to forty feet deep.
And fill it with water to about halfway, before forcing the lucky winners to spend four years there.
Maybe the military could join in, firing artillery shells at them for an hour or two every few days, before asking them to walk slowly towards a couple of machine gun posts.
That, rather than all this poppy nonsense, would give them a true idea of the sacrifice made  a hundred years ago.
And it would certainly make people think before picking out which of the world's oil producing nations is the next to be converted to democracy.
Meanwhile, I couldn't give a toss if someone wears a poppy or not. Its up to them.
I'll do my usual bowing of my head in respect and remembrance at the eleventh hour of the eleventh day of the eleventh month.
Which might not be enough for some fanatics…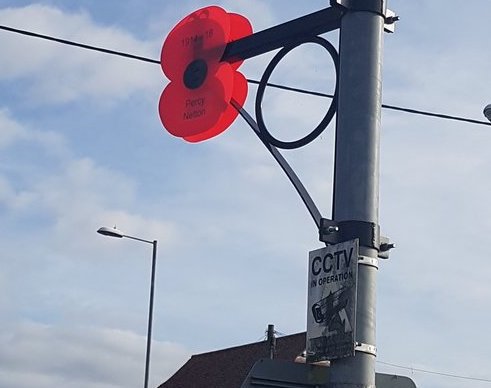 They're watching you…
Lightening up a wee bit, and over on the other side of the river, those indefatigable supporters have put their heads together and come up with some more money making schemes..
Alright, there are a few little breaks from reality in there, such as the spirit that saved the club, and this idea about the size of their fanbase, but at least he's trying to do something.
Though the replies are perhaps not of the quality he would have wished for, but i think they're great..
Er, raise money for charity and split the cash ? I vaguely remember they already tried that…
The charities watchdog has strongly criticised trustees of the Rangers Charity Foundation after cash raised at a match went to the football club.
The fundraising game between Rangers Legends and AC Milan Glorie took place after the club entered administration.
After doubts the game would go ahead, trustees gave the club control of match income – a decision which cut the charity's profit share by £191,430.
One guy, however, was a little more realistic in assessing another option
Recently there was talk-not much of it , to be fair- that Mike Ashley was about to take the club over and plough his millions into it…and yet there may be something in that, based on this item spotted in a sports Direct outlet, which gives an idea as to how gullible Ashley reckons the gullibillies are..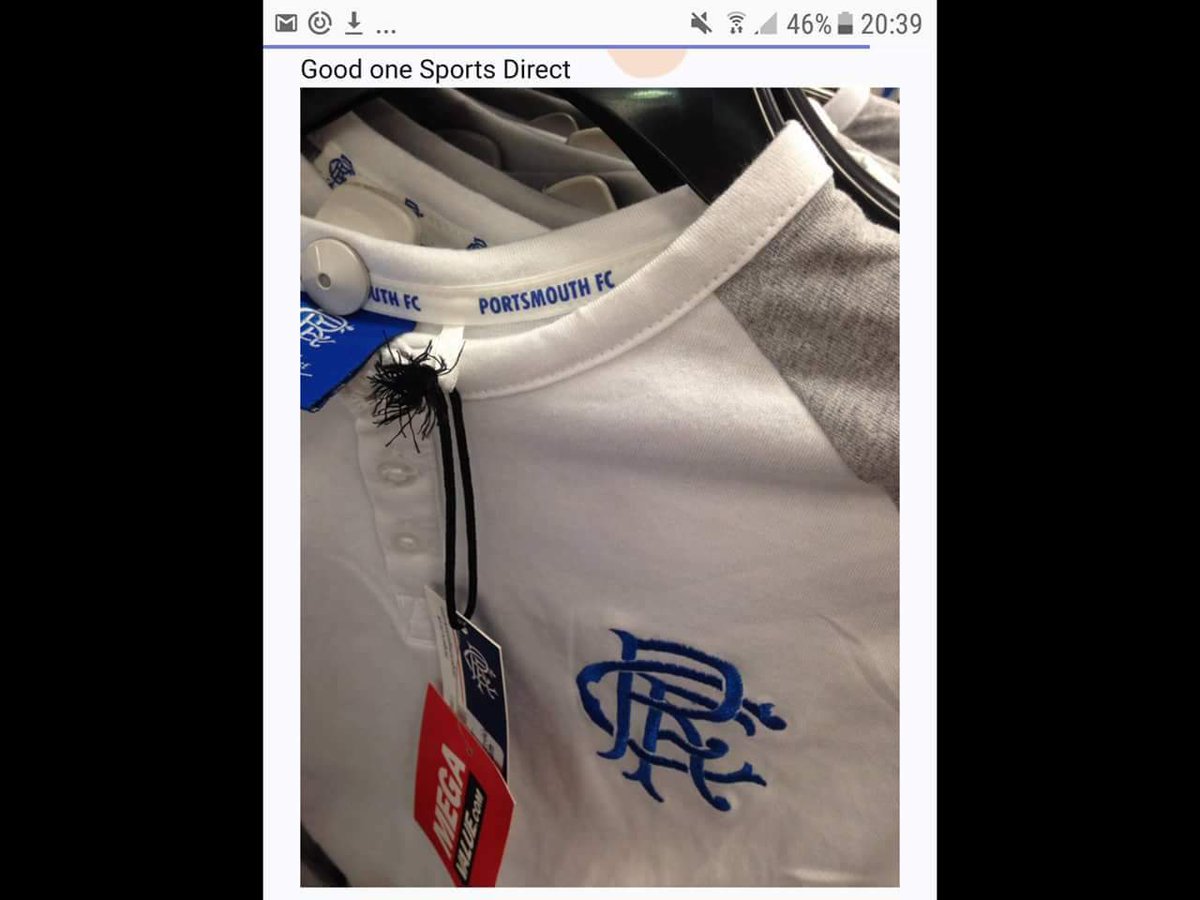 Just think of the tat he can offload by simply rebadging it….I bet he has.
It's Friday, and as you know, it's time to name the Etims
Knob Of The Week 
The BBC , a publicly funded broadcaster forced to compete against commercial rivals, stooped to their level this week.
What should be an impartial organisation gave the go ahead for a reporter, who now and again opens up a story before closing it down again, presumably in case someone throws a stone at his windows, to castigate the tax and business affairs of a foreign national who doesn't pay any taxes in Britain, largely because he doesn't live here, work here or own outright any businesses here.
but he does have shares in Celtic, a lot of shares, but not enough to be the owner.
Mark Daly used that most flimsy of premises to doorstep Dermot Desmond on his way to a football match, and viewers were left wondering what he was trying to prove.
Daly himself wasn't sure, but it made for a great soundbite with a  shot of Celtic Park framed around the reporter as he burbled on about tax issues which were perfectly legal and sod all to do with this country-or the club in the picture behind him.
Indeed, there are a number of people on the BBC payroll who could have perhaps told him the difference between good tax arrangements and bad ones…perhaps they refuse to sit with him in the canteen..
So, Mark Daly of the BBC, for quite possibly the most blatant piece of using a non story to suit either a personal or corporate agenda, you are this weeks Etims
Knob Of The Week 
He joins a long and talentless list of gophers who have held this award, and that in itself is an indictment of the quality of investigative journalism in Scotland..
The picture we showed you on Wednesday
was explained by..