Celtic Diary Friday November 3: Keeping The Home Fires Burning
Bayern Munich seem to have gone all gooey about their trip to Celtic Park earlier this week. It may come as no surprise to you, but the mainstream media hasn't picked up on this.
We're used to the atmosphere getting the plaudits, and Celtic supporters liaison officer John Paul Taylor received an email which confirms that at least one Bayern fan loved it..
And no, its not a fake, although some claimed it was
OMG you have actually sent yourself a letter. WOW. TRAGIC 
They really have nothing left….
There was praise for the players as well, as manager Brendan Rodgers pointed out while Scottish journalists looked the other way…
"What the players earned against Bayern was respect," 
"That was what Arjen Robben and young Thiago were saying afterwards. They were outstanding, that's what they were saying.
"So for our players to play with that quality makes me proud. It's a nice pat on the back for them." 
That counts for a lot, and it will do the players confidence no harm at all to learn that seasoned campaigners at this level hold them in respect.
Dedryck Boyata, who many blame for the opening goal-well, who Craig Gordon blames for the opening goal-has earned the respect of his manager, which is what counts.. despite the momentary lapse..
"If you hesitate at this level, you get punished – simple as that",
"Kingsley Coman – if there's a faster player out there I've yet to see him – makes these runs across the line and if you are indecisive, you get punished. But Dedryck will learn.
"He has been brilliant for me since he came in, but it's a level where you have to go and be aggressive and from that he'll learn. Just go and head it.
"Dedryck would go into his final year next summer. I would love him to stay.
"His representatives have spoken to Peter Lawwell and I've also spoken to Dedryck.
"He understands what I think, but you always have to respect the player. We will chat again.
"However, he is a player I rate highly and, like all the boys, he is seeing a really exciting period at Celtic. They want to be in this cycle and lots of them have signed up to be part of it.
"There is nothing yet on Dedryck's contract, but I would like him to extend it, very much so." 
The priority is to get him a settled partner, one who wants to play for Celtic and who is unlikely to injure himself getting out of the bath.
We hear that apart from the occasional rolling of eyes at the mention when Craig "It Wisnae Me " Gordon is mentioned, the squad are a happy bunch , with a little more spring in their step this morning, and one who whistled on his way to work, dorus De Vries, is happier than most.
When Anderlecht are out of the way, expect him to get a run of games…
About three years worth.
Apart from that, lets use that confidence to good effect against Anderlecht, and look forward to a wee run after christmas…
Celtic are up in Perth tomorrow, and avoiding defeat will set a new unbeaten record for a British club. Somewhat ironically, it was in Perth that Celtic last tasted defeat in a domestic match, which kind of worries me more than the actual match.
Whilst the record is important, there is an added edge to this game. Although Celtic ruthlessly showed Aberden who was top dog the other week, defeat in Perth and an Aberdeen win this weekend will see the dons take over at the top of the table.
This despite the mounting press campaign to get him to go into semi retirement at Ibrox..
Derek McInnes helped Rangers win nine in a row now he can stop Celtic winning 10 – Barry Ferguson
Barry Ferguson believes Rangers have to go for Derek McInnes to stop Brendan Rodgers leading Celtic to 10 in a row. 
Actually, theres far more chance of him stopping the ten if he stays where he is..
Poor Bazzer. He hasnt had, and isn't going to get that call asking him to take over from Pedro, and his instructions are to try to talk McInnes into it..
After more or less telling Caixinha that if he had hired him things would have turned out okay, Ferguson goes on to tell us why McInnes should get the job..
As a player, Derek McInnes was part of the Rangers squad that won Nine in a row. As a manager, he is the guy who can end Celtic's chances of 10. If I was on that Rangers board I'd drive up to Pittodrie myself this morning and bundle him into the boot of my car. I simply would not take no for an answer. 
You see, Pedro was wrong. Barry would have brought something extra to Ibrox. The police, presumably.
As far as I'm concerned the decision to appoint Caixinha was a massive gamble. One that backfired just as many of us were worried that it would.
But this time it's all about minimising the risk. And that's why, whatever way I look at it, I just can't see past McInnes. 
There was a similar problem with McCoist, but for a more physical reason.
And, no, it's not just because he's a Rangers man. Do you think I'm that daft?
Yes.
When I said last week that I wanted to see someone in charge who knows the club inside out it wasn't because I believe you need to know the words to 'Follow Follow' to be able to manage Rangers. 
You need at least a couple of verses of the Sash as well, and theres something else, which may cause a drop in business for this local eaterie.. who appear to be setting up a honey trap for insurgent Ibrox players..
Do you like FISH on a FRIDAY? Join us for HIGH TEA this FRIDAY. Only £15.50 for a main course and a selection of chef's homemade cakes !
Anyway, despite the confident prediction of Jim Delahunt, there's no sign of McInnes at Ibrox, and there isn't likely to be.
For record, with a small r, McInnes will be at Rangers by Wed'day & Aberdeen will be compensated if Gers directors can come up with cash. 
Jim Delahunt is a columnist with the Sun newspaper, so its probably not entirely a shock to note that McInnes didn;t go to Ibrox on Wednesday.
Back to Baz, a columnist with that equally respected paper, the Record..
No, what I was trying to explain is that there are all sorts of imponderables when it comes to choosing a manager for a club like this one. The likes of David Moyes, Sam Allardyce and Alan Pardew might have great CVs but there's no way of knowing, until they get across the front door, how they will cope with the demands of being at Rangers. It's not like any other job or any other club. 
Its not actually Rangers, but it is similar to them.
That's what I mean when I mention standards. There are standards which have been set at this club which must be strictly adhered to if they are ever going to reclaim their place at the top of the Scottish game. Standards that Pedro Caixinha could never understand. Standards that might make the others feel uncomfortable. 
Ah, the standards…brogues, suits, ties, and a deep lying hatred of all things catholic.
They'll get what they deserve.
Keith Jackson toed the party line as well..
Rangers can land Derek McInnes AND assistant Tony Docherty for just £800k compensation
The Aberdeen boss is the bookies' favourite to take over at Ibrox but the Gers would have to pay the Dons for his services.
 All of this attention, of course, is designed to make it look like they are looking for a new manager, but the last thing they want to do is actually bring someone in.
For a number of reasons, as you will see later today.
While all this is going on, Celtic need to stay ahead of the pack and away from the kerfuffle with a tidy wee win over St. Johnstone.
Keeping things in focus at home is the key to having a bt of success abroad, and tomorrow is an important fixture in that respect.
Tommy Wright may appear to have  conceded defeat before a ball is kicked, but you can be assured that thats only for the cameras..
"I took in the Bayern game and I wish I hadn't!" 
"Celtic were brilliant. Okay, Brendan changed his team last week for Kilmarnock but you look at what they did to Aberdeen and that's what they're capable of. They dismantled the team who have been by far the second best in the country over the last few seasons.
"They won comfortably at Pittodrie and on Tuesday night they were awesome. Celtic would have been extremely disappointed not to have won, never mind drawn it.
"It shows you the quality of their squad and the size of the task we're up against.
"Other teams are better this season but it doesn't mean Celtic are any less of a force. They'll still win the league comfortably because they have the best players. 
Saints will be without Brian Easton, Chris Millar and Murray Davidson and Stefan Scougall and Michael O'Halloran are major doubts.
"Moussa Dembele is coming back which will make them stronger and he's had a few injuries and made some personnel changes at centre back but if you look at the performance levels against Aberdeen and Bayern Munich they are better.
"I can't think of too many times they've played better than they did at Pittodrie. Maybe the first 60/70 minutes against us last season when they went 3-0 up before it finished 4-2. They were brilliant that day.
"History tells you we were the last team to defeat them domestically 62 games ago.
"But one of the areas they've improved on is their results and performances after Champions League matches.
"Brendan doesn't seem to have changed his team as much this season as he did last.
"We're approaching the international break as well so I would imagine they'll be strong again this weekend. 
St johnstone came fairly close to stopping the run ealrier this season at Celtic Park, and Wright does seem to know how to play against us..
"Our tactics worked that day and we also carried a bit of luck.
"You hope to press them high for as long as possible to disrupt their rhythm of the style they want to play.
"However, when you play against a side with players who are individually better you need to be brave and keep possession for longer when you win the ball back.
"If you keep giving the ball back the pressure builds and it can be a case of 'bang, bang, bang' and suddenly you find yourself 3-0 down.
"You've got to be cautious but at the same time also try to win the game." 
I'm not sure I like this all new competitive Premier League.
It's Friday, and of course that means its time to announce  the Etims
Knob of the Week 
Can you detect a wee bit of bitterness…?
It's not your Club any more. Its owned by a foreign based billionaire. You don't even know the present never mind the history
No, that's what the fans wanted. And they've got it. A club run as a capitalist company. Owned by a billionaire. Bro Walfrid would have been so proud. 
Michael, of course, was a member f the family that almost killed Celtic during its tenure.
But he's not a bitter man.
He is, however, this weeks Etims
Knob of the Week  
If you are eating, please look away now…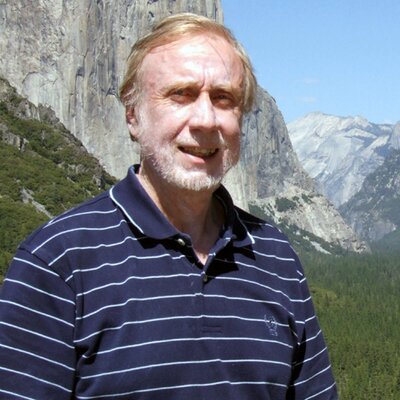 Yesterdays image…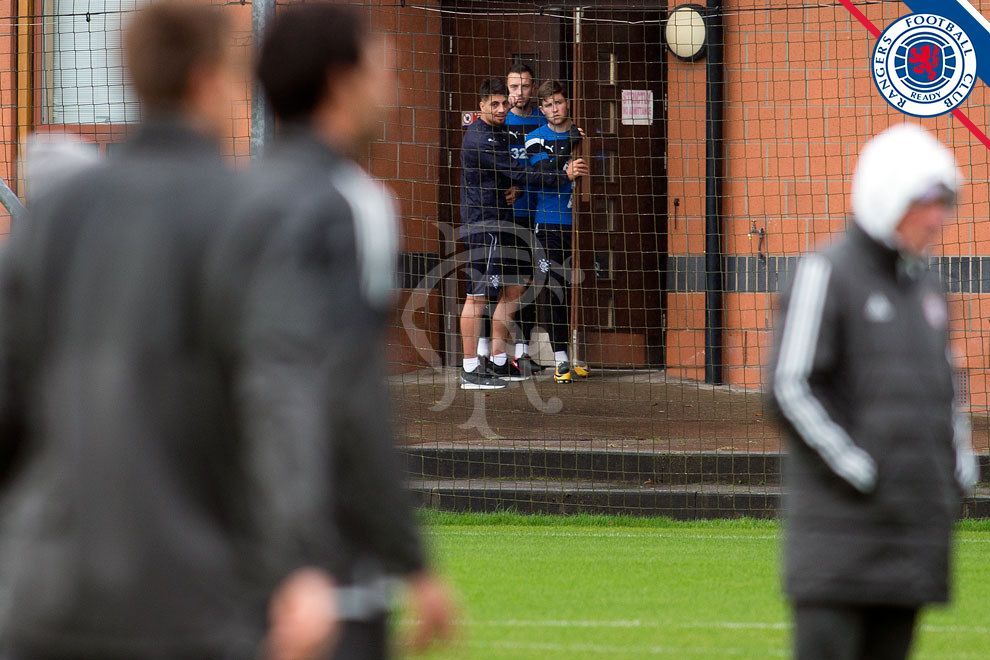 Later today we will have finally put together the bits of tittle tattle we've heard from over the river.
Keep an eye out for it…