Celtic Diary Monday September 18: High Ranking Fans Unite !
One of the most bizarre stories to appear even in the Scottish media popped up yesterday as the Herald reported that a "high ranking Celtic fan " had declared that the " SFA had got it right over Rangers ".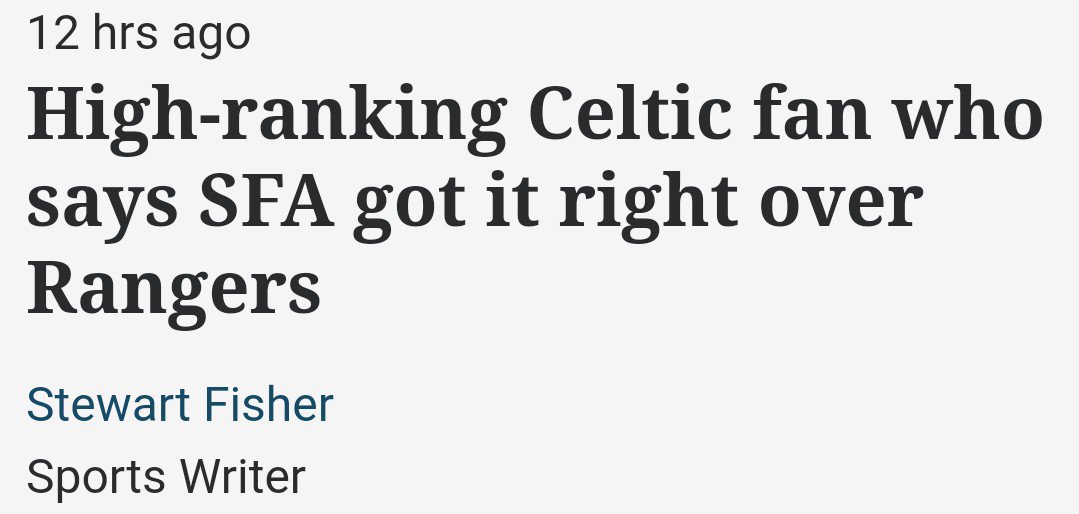 High ranking ? It must have been written while the reporter was still drooling over Armed Forces Day at Ibrox…
PETER Lawwell has been an effective and inspirational chief executive of Celtic for the past 14 years but that doesn't mean the club's supporters always agree with him. The Green Brigade, for instance, have had their fair share of differences of opinion with the 58-year-old and when it comes to the thorny matter of whether the association should assent to an independent review of the EBT era at Rangers the same could equally be said of Gary Hughes, the Celtic season ticket holder who has a seat on the SFA board, who disagrees with Lawwell over how his organisation has handled the saga. 
Who ?
Hughes was appointed to the SFA board in 2011…and he described those early days…
"If I was to be honest with you in terms of the time time spent around this board table a lot of it has been spent discussing Rangers," 
I don't doubt that.
"I came in right at the point when we were looking at the Dave King fit and proper question. That was actually my first board meeting would you believe. 
Ah, and you are proud of that ? A career criminal judged to be a fit and proper person ? Oh, wait, I thought there was no such test ?
"But to be fair, what I did do before I joined the board, was that I probably went through about 800 different pages of documentation from 2011 onwards to get myself up to speed with it, because I needed to be. The guys here were outstanding in terms of giving support.
"People are interested in this subject. And what I would say as well, it was fascinating, and revealing for me, when I went through the disclosure for want of a better way of looking at it, was how professionally each decision was made. In terms of taking senior external counsel's advice. There was nothing in that process which was quick or easy. 
There's the default position on taking legal advice…
There's enough nonsense in his ramblings above, but the next extract tells us all we need to know and highlights what is wrong with the SFA..
"Everybody's job should be to grow the GDP of Scottish football. If we can align on that – and I think there is more commercial alignment on that than ever – we will be in a good place. To a great extent, we as a football nation need to be looking forward, not looking back, and I don't think there would be any significant consequence coming out of an enquiry. In some ways, prolonging the debate is not good for Scottish football. But that is not the reason we didn't go down that route. We took professional advice and based on that advice we couldn't see any tangible benefit from that review.
"The SPFL have got a remit which is almost entirely a commercial remit, to drive revenue for the game, while we have a broader remit. The way I tried to describe
it the other day was 'how many regulators are liked?' We have to develop the game from grassroots upwards, we have to develop the women's game. That is not necessarily the SPFL's remit. There is a significant crossover but also a significant area where the two associations have completely different agendas. My observation in terms of how the two organisations work is that they work pretty well considering they don't have the same agenda.
"This is a personal comment as opposed to anything else, but 50 per cent of being in football can be completely exhilarating, but 50 per cent can be frustrating as well. I won't tell you which 50 per cent is exhilarating and which 50 per cent is frustrating.
"Do I like some of the comments you have to take from taxi drivers? No. But do I have to take the advice of everyone who wants to have their say on Scottish football? No. But in terms of the experience around this board table, is that it is a very experienced board. We don't take decisions lightly. We take good input and good professional advice and we have good debate." 
Its about money. Money for the game , they argue, and the amount of money that "flows " into Scottish football shows that each and every person involved with the SFa has failed miserably.
I was recently made aware that the vast majority of Scottish Premier clubs are more or less operating on a month to month basis, which perhaps explains the willingness of the authorities to overlook minor transgressions and rule breaches such as improperly registered players and multi million pound tax scams, whereas surely it would be simpler to hire people who know what they are doing ?
The SFA needs to be investigated, if not by the football authorities, then by the police. There's a whole lot of suspicious activity that needs explaining.
At the very least, the SFA has lost the confidence of its core customer base, no matter how the media try to ignore it, and their day of reckoning is not far away.
Later this week, we'll bring you up to speed on all the officials involved, with some new and interesting information. And hey, anything you feel you can add to that, let us know…
Back at the ranch, and the authorities will be looking for some respite from the cameras as Celtic travel to Ibrox for the first of this seasons other Glasgow Derby.
As the pretence that it matters continues in the media, there's a danger that Celtic will forget all about the League cup game against Dundee, as the laptop loyal are only concerned with the chance to see how far their club has come under Pedro Caixinha since he upgraded the best squad in Scotland even further.
Its just as well he's upgraded. The left backs are all crying off, and the fellow Windass made a gesture to supporters at Firhill that means he might miss out as well.
Expect one or two more locals to pick up strains, after all, they'd be delighted to see Caixinha humbled again, and hopefully move a step closer to the exit door.
Celtic, however, could be back to full strength by then…
James Forrest doesn't talk to the press very often, and you can't blame him when they jazz things up like this..
Celtic ace James Forrest warns Rangers that Hoops aim to do even BETTER than 5-1 mauling dished out on last trip to Ibrox
"Can we do better? Yes. That is what it is all about.
"It is about getting better and doing even more.
"We will be going there and looking for another positive result.
"Would it sent out a message? You can say that.
"I think that is what happened last year with the 5-1 game at Celtic Park.
"Most of the games were closer apart from the last one at Ibrox.
"We know it is going to be hard and we want to come out with a win." 
"Last year we went there and managed to get a couple of victories.
"And we will be looking to do that again." 
I think that Forrest is simply saying he wants an improved performance, whereas the papers are saying he wants a bigger win.
Is that to prepare them for a "gap is getting smaller " feature next week ?
They'll need something to placate the hordes.
We hear the reason Pedro wore an adidas trackie after the Partick game is that there is a shortage of club gear at the moment, with Puma not entirely trusting their Ibrox customers to pay for any new ones, which won;t be ready until November even if they do pass the credit check.
Jimmy Bell, that pleasant chap who does the kit has been having a right old moan about the state of affairs, but then again we believe its because he tried to ring the manager on a Sunday morning and was told he was still at mass.
Elsewhere, and after Dundee and "rangers " , Celtic will travel to Brussels to face Anderlecht in the UCL.
Things aren't going so well for them…
They have only two wins from seven and fans protested after their draw with Kortrijk at the weekend.
Supporters aren't happy with the results, or the way the manager, Rene Weiler,  has them playing..
He countered
"I have never ever known in football a group of fans protesting about the way a team plays the game.
"I don't like hearing the criticism of me, but that's part of football. I will obviously have to learn to live with it. 
He needn't worry. It wont be for long.
Their problem isn't the manager…the Manchester Evening News may have given us a clue as to the real issue..
Anderlecht are willing to work on Leander Dendoncker's 'future transfer' after admitting his 'head was elsewhere' following interest from Manchester United.
MEN Sport previously reported that United made an enquiry about the 22-year-old after he made a big impression against Jose Mourinho's side in the Europa League quarter-final back in April.
The midfielder scored a late equaliser in the first-leg in Brussels before a commanding display in the return fixture at Old Trafford; tellingly, Mourinho made a point of seeking him out at the final whistle.
Anderlecht value the 6ft 2in powerhouse somewhere between £22m and £31m and the club's sporting director, Herman van Holsbeeck, admits he could follow in former team-mate Youri Tielemans' footsteps.
"Dendoncker's head was elsewhere," he told Sport/Foot about the player's difficult summer.
"He showed his disappointment during training at not being transferred. His mate, Tielemans, went to Monaco, he was training with the national team and he wanted, like them, to play in the biggest leagues. 
Maybe Anderlecht could take a leaf out of PSG's book. They know how to keep a player happy.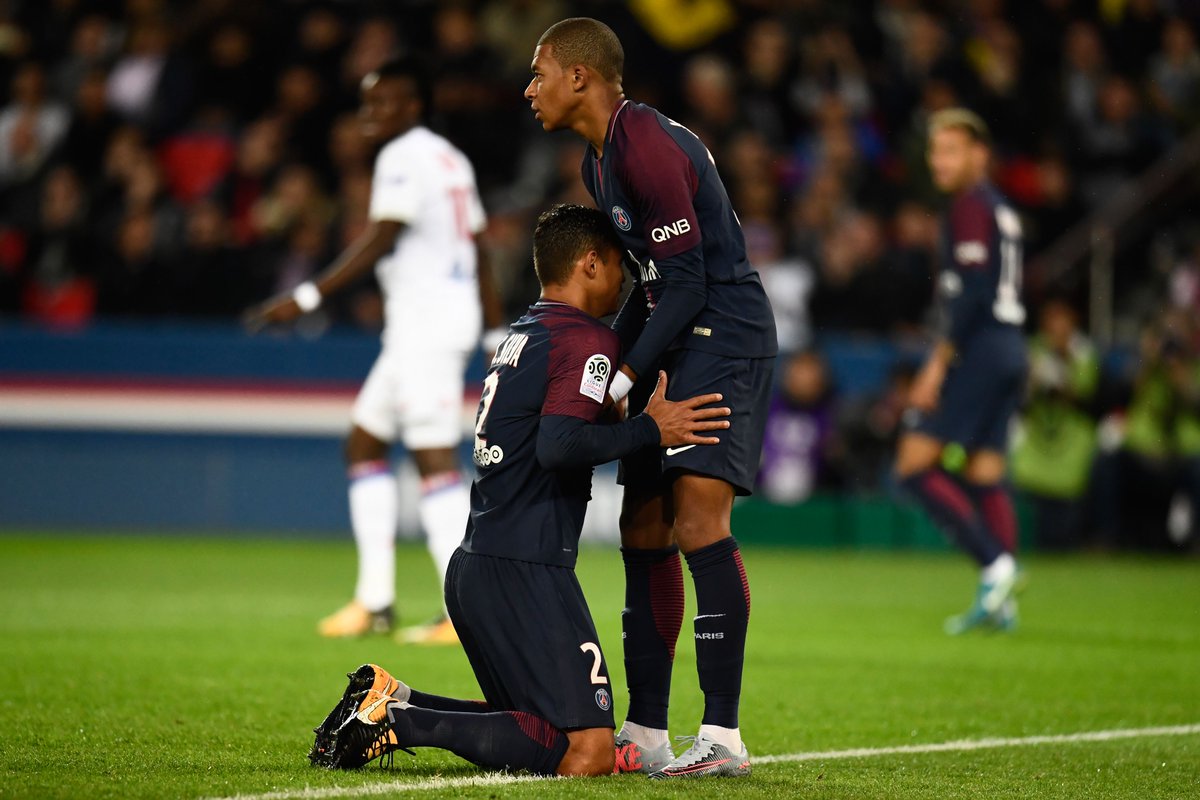 Thats real, by the way.
This may be a parody…
Ach, sometimes the things we say and the things we do can come back to haunt us.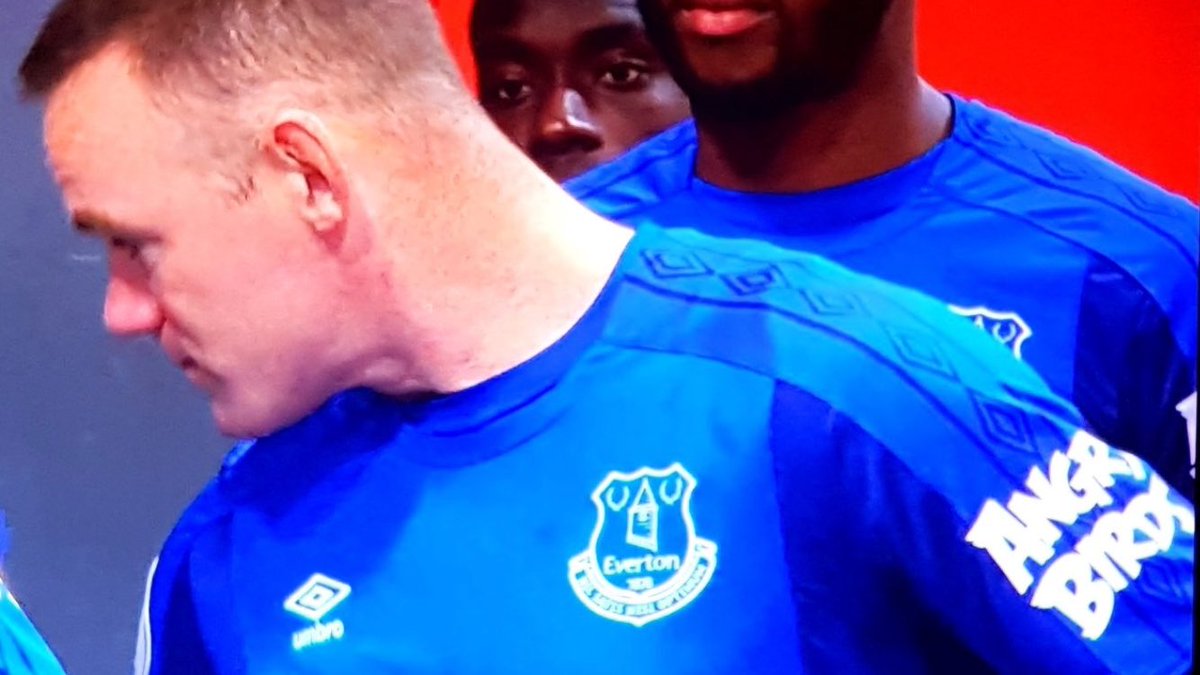 Now there's a man who knows about angry birds.
Yesterday we showed you these two fine chaps…