After Celtic fought fatigue and a more than enthusiastic St. johnstone on Saturday with discipline and patience, Brendan Rogers wondered aloud, in the dressing room, with some dockyard language added for effect, if the Celtic support really did trust him.
He cleaned it up a wee bit for public consumption, telling reporters;
"You have to stay calm when you're under pressure, not just the players but everyone outside. Or you can play Scottish football – just smash it up the pitch, and that hasn't got you anywhere in 20-odd years. 
"It is understandable that the supporters want to see the ball in the box, but I've said since I came up here, the quicker it goes forward the quicker it comes back at you." 
Rogers has impressed his style upon the players. It seems to be working, but the impatient nature of the support demanded the old style hoof it up and see what happens style, a style which is hit and miss at best, and although a patient and disciplined approach in the second half brought an equaliser, and created enough chances to win the game, it finished 1-1.
Craig Gordon made the match a handicap event when his casual pass out of defence found Steven MacLean almost too embarrassed to score, and with Tony Ralston playing him onside the Saints had got their noses in front.
MacLean admitted later that he thought he was offside..
"I thought I was offside, I'll be honest. I was just taking the mick. I put in and turned round and they were saying 'He's given it'.
"I looked across and thought: 'The linesman must be steaming'. I said to Willie (Collum): 'You'll book me if I kick it in the net', so I put it in thinking that, but he gave it. Just as well I put it in." 
The golden rule is play to the whistle, and the defence got caught cold by not concentrating enough.
Simple as that.
It's the second goal Celtic have conceded this season, and not surprisingly, there are calls to change the keeper, sign half a dozen defenders and go back to the Ho Hup style as opposed to the more simple and effective giving it to a guy in the same colour jumper as you.
Relax.
Come one, deep breath..
Relax.
After securing a champions League place and dreaming about the games to come against Bayern munich and Paris St Germain, a little dose of reality came back into our lives.
After the weekends games, Celtic now lie third in a one horse race, but we haven't even reached the first fence yet.
The manager, who must be a little bewildered with the support this morning, summed it up…
"I can be nothing but proud of the team and everything they put into it. We always want three points but we accept the point. 
"We have three wins and a draw in the league, we're in the quarter-final of the League Cup and also qualified for the Champions League, so it's been a great start to the season for us.
"The players, in the second-half, showed their heart, spirt and desire to not the lose the game. That's something we've created here within the squad. Tommy and his team defended well but my players were absolutely brilliant. We did everything we could to get the win but we couldn't so we'll take the point.
"For the last 30 minutes, I thought the players were exceptional in the energy they showed and the quality. We could have scored one or two more. It was a mixture of some great defending by St Johnstone and their goalkeeper making some amazing saves." 
Credit has to go to St. Johnstone, they came to play football and had a go at Celtic.
No one who saw the game can deny it was entertaining, and no one really can fault the players for effort and spirit.
That never say die attitude got a point when none was forthcoming.
It showed that the Rogers style works, and had we returned to the old ways we'd probably have conceded another whilst all the players were in the opposition half waiting for a cross.
Keep the faith, keep the heid and keep smiling.
Right, shall we try to make some sense of the events anticipated for this final week of the transfer window ?
Erik Sviatchenko may not be going anywhere after all.
Rivaldo Coetzee has a couple of bones fused together in his foot that previous medicals had failed to pick up on. It doesn't seem to have affected his ability, but after the Derk Boerrigter affair, anyone who so much as has plukes at the time of the medical is going to be refused a contract.
Its a shame, but maybe he's been told to go away, get it sorted, and give us a ring when he's better…
So big Erik may well come riding in on a white horse to save the defence…
Jozo the Bozo is still wistfully looking at an A-z of Burnley, and his absence yesterday, and then the international break means he won't have much in the way of game time should he stay to compete in the champions League…
But its not an issue. He wants to go.
Not that it matters, there is always a plan B.
The Patrick Roberts saga will finally end this week.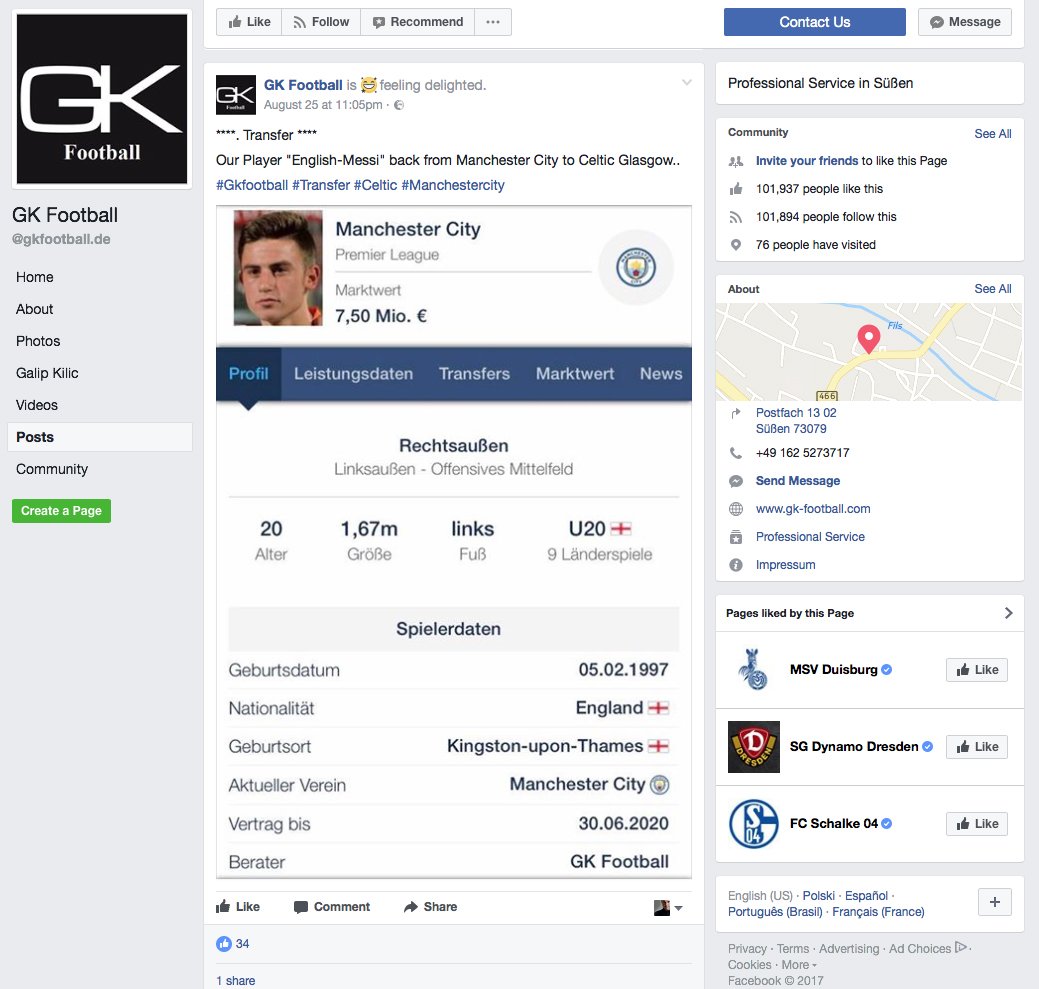 Thats the facebook page of the company that represents him. So they claim, anyway, or so someone claims.
But I think we'll wait until he talks to the club website about what happened.
Whatever problem that was holding up the move seems to have been sorted, but again, there's no word on whether its a loan, a permanent deal or he's just getting himself a season book.
I'd be surprised if it was a loan. Too much effort has gone into it for it to be a loan.
The manager will be looking for another couple of players as well.
That should go without saying, and as usual the last to find out who they are will be the mainstream media.
For the first time in years, we might actually watch the last day events unfold with optimism, instead of horror.
As long as we don't sign some dud from the EPL on a two year deal when he's at the end of his career that'll do me.
After the Ross County -"rangers " game yesterday, Ibrox manager Pedro Caixinha got a bit of a hard time from former Celt Chris Sutton, who questioned the Portuguese's claim about having the best squad in Scotland.
Thats his new improved best squad, not the one he sold off this summer.
Caixinha , clearly rattled , warbled a bit about it being what he believed, and he'd say the same even if he was Ross County manager, but when asked which of the Celtic players wouldn't get into his squad, he said he didn't care about Celtic.
Which presumably means that his players can now wear green boots again.
Interestingly, it seemed that this was the first non Level 5 scripted interview given by the Govan Guardiola, and he couldn't handle it…
However, his team picked up a creditable three points in Dingwall, and they could kick on from there and secure a top six place.
Aberdeen lead the table, with maximum points from four games, and St. Johnstone are in second on goal difference.
Celtic lie third, but are nicely placed on the shoulder to take advantage of any slip ups.
After an exhausting, both physically and mentally , start the the season, thats not as bad as some would have you believe…
Someone else was a little bit tired, and perhaps emotional last night..
Gary Mackay Steven is the name linked to the story, and he's not the first person to get drunk and fall into a river. He won't be the last, and lets just hope that whatever he wanted to get out of his system has now been blown away, and he can get back to work.
Speaking of work…the dangers of giving up your day job to concentrate fully on writing about football on the interweb were revealed over the weekend..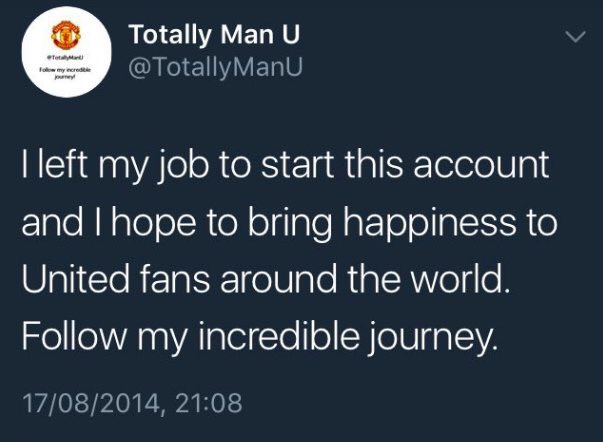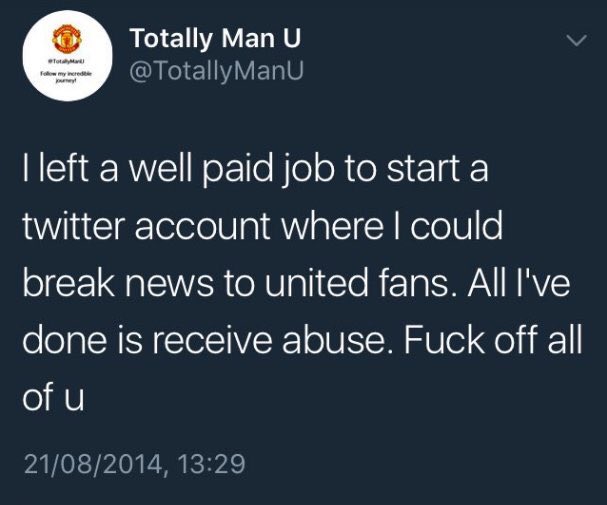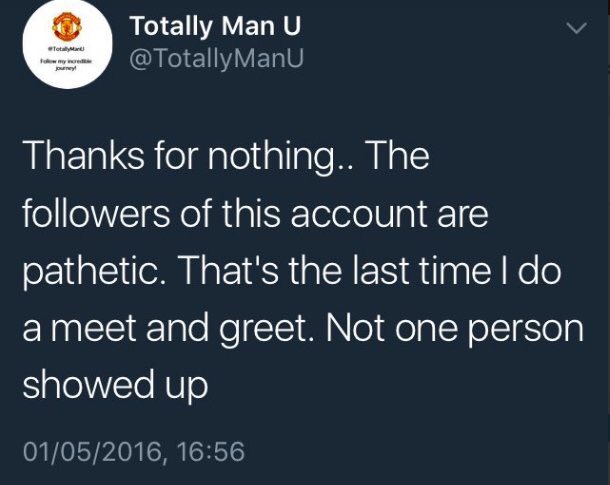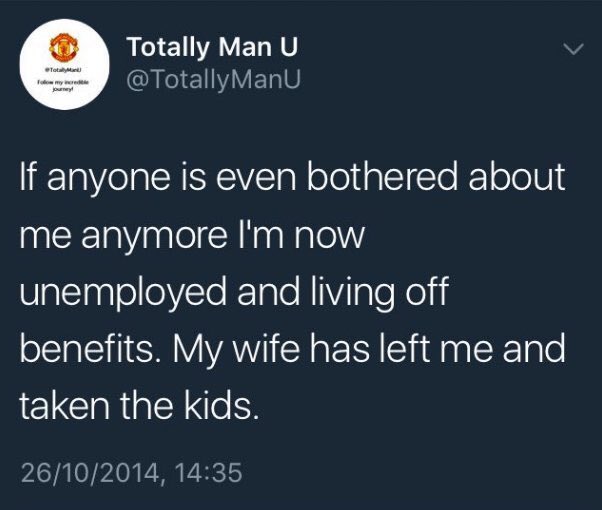 Probably a parody, but funny nonetheless, and to be honest its made me think I missed a trick somewhere when the kids were younger.
This guy knows a trick or two..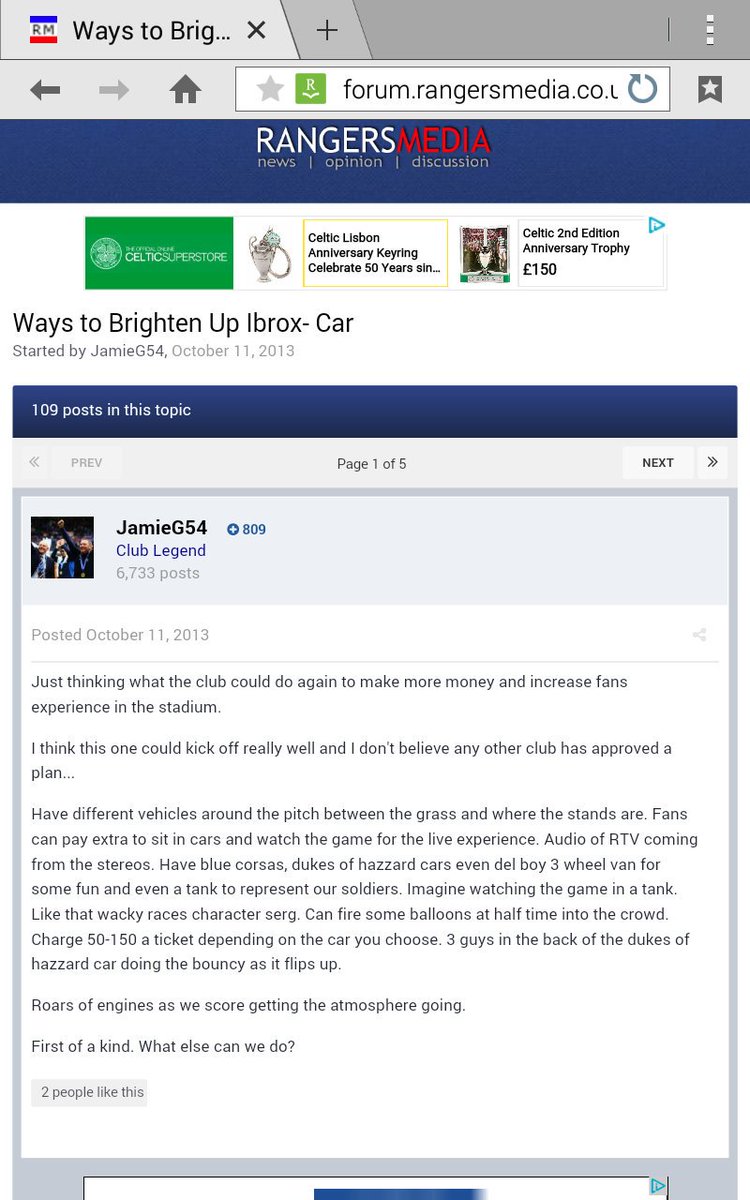 With financial whizz kids such as this fellow in the support, it really is a shock that they ever allowed their club to fall into liquidation.
Or this one, who clearly knows his football, but with a name like his, again, one wonders if he is real…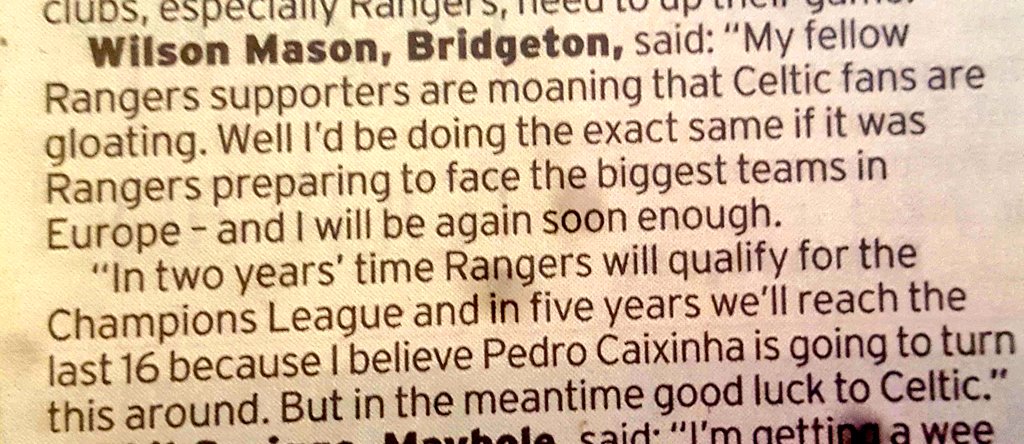 Maybe I'm just paranoid, all these fake names, fake stories and fake social media accounts.
I can't be the only one suffering…
On Saturday, we offered this for your perusal..