Celtic Diary Monday June 19: Back To Work…
To an extent, the 2017-18 season begins today.
The draws for the diddy rounds of the European competitions are made, with Celtic facing three hurdles to make the money soaked group stages of the Champions league, which despite the best efforts of certain clubs in the "big 5 " leagues, still has some national champions involved.
Here's how those three hurdles look at this stage.
Qualifying round 2; 
This is the one thats drawn today. Celtic will face a shite team, mostly made up of enthuisastic amateurs who will run around a lot when they have the ball, but stop and stare at Celtic Park's stands whenever they pause to draw breath as they attempt to verify that there really are thousands of people watching them, and wondering where their mum is sitting. It's possible to make an arse of it at this stage , but unless the players are still hungover from their break, or wondering if their wives will find out about the strippers who hung around the hotel after the away leg, there should be no real problem.
Possible opponents include the champions from most of the old Yugoslavia and Dundalk.
We don't want Dundalk. They're not a shite team as such, and would make it very difficult to progress. And defeat at this stage means no European football this season, which would see most of the team disappear before the end of August.
Qualifying round 3; 
It gets trickier here, as Celtic will no doubt face a well organised side who are well into their own playing season, or someone else equally capable. This is where the players have to be at the top of their game, as there will be a nasty fright or two during the two games.
If Dundalk are still around, they're the ones to avoid. As indeed, are most of the others, including Linfoeld, who are poised to take over from "rangers " as the worlds most successful club.  Defeat here would mean Celtic drop into the final play off round for the Europa League.
Some players would still leave, but not all.
Qualifying round 4: 
The pulling hair out play off, where Celtic could face a really decent side who are just as desperate to qualify as the hoops are. Up until now, the odds are the clubs we've faced are optimistic about the campaign, but not quite confident. Whiever we get here will have high hopes of qualification, curse their luck at playing Celtic, but will give it a go as they knew they would have to face a top side at this stage.
Malmo, Rosenborg and Partizan Belgrade are likely to still be around for this draw, which would be tricky to say the least, whilst on the positive side the hoops would probably be able to take care of Dundalk by now.
Not one for the faint hearted, and any elation at avoiding the Europa Group stages , and the sale of just a couple of players, would be tempered almost immediately with the appearance of a big gun pointing towards us when we find out its bloody Barcelona again.
But lets be honest, its fun, for the same reason we ride on roller coasters, leap into bungee jumps and try to tell the wife we haven't been drinking.
Celtic won't have Christian Gamboa for the qualifiers, as he's hurt himself, but Johnny Hayes will be a part of things,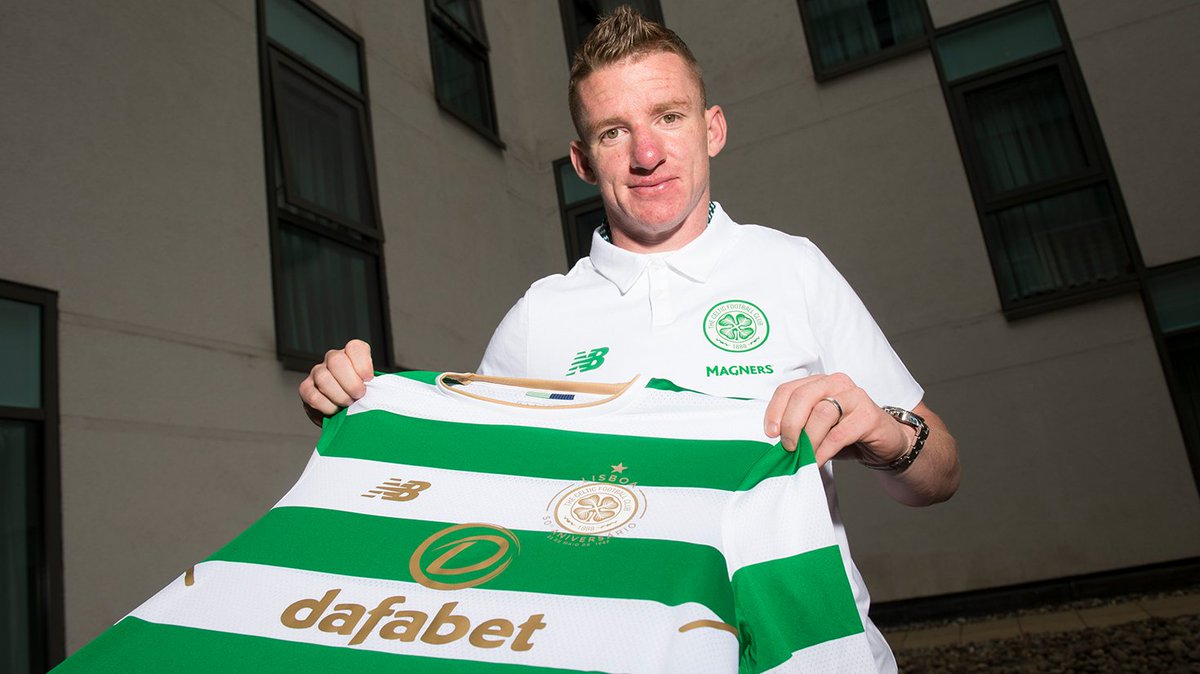 and it appears he has already won  the hearts and minds of Celtic fans… well, mine, at least..
Speaking of jerseys, look at what the guy has agreed to do…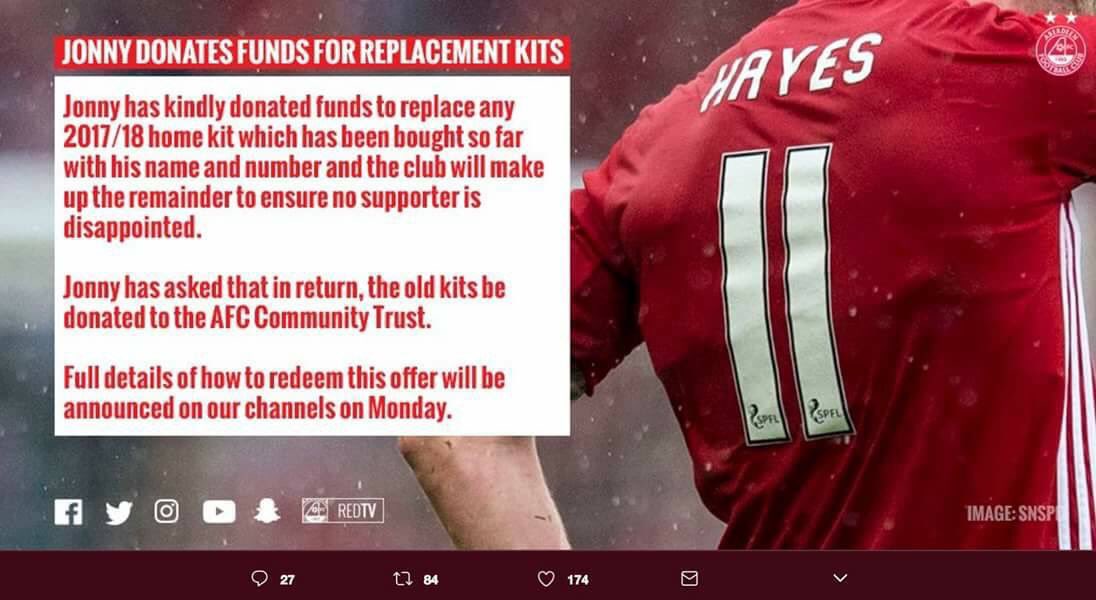 He might not be the world's greatest player, but when he pulls on the hoops, I've a feeling he will think he is, and thats all we can ask for in anyone.
Welcome aboard , Johnny Hayes..
As we pointed out a while back, Celtic are interested in Jean Kevin duvorne of Lens, and according to French sources, have bid around £5m for him.
Could he be the mysterious third arrival ?
Well, no.
Those three deals are already done, and whilst we have no absolute confirmation as to who they are due to a lockdown on gossip at the club, we are sticking with our best guesses of Delph. bojan and one other.
Unless we can think of anyone else.
Christiano Ronaldo wants to leave Real Madrid, but Celtic are a bit more cautious about tax arrangements these days, he won't be coming to this side of Glasgow, and despite being Portuguese, won;t be going to the other side of the river either, having never heard of Pedro Caixinha.
Or, come to think of it, "Rangers".
Oddly enough, today might be the day the three names are revealed, although its not essential, as the current squad should be more than capable of dealing with the qualifiers..
Anyhoo, if there's any problems .we'll just get Stewart Regan to sort them. He doesn't give a toss about rules, and is due us a favour.
Anyone else notice the film star looks of Celtic's captain ?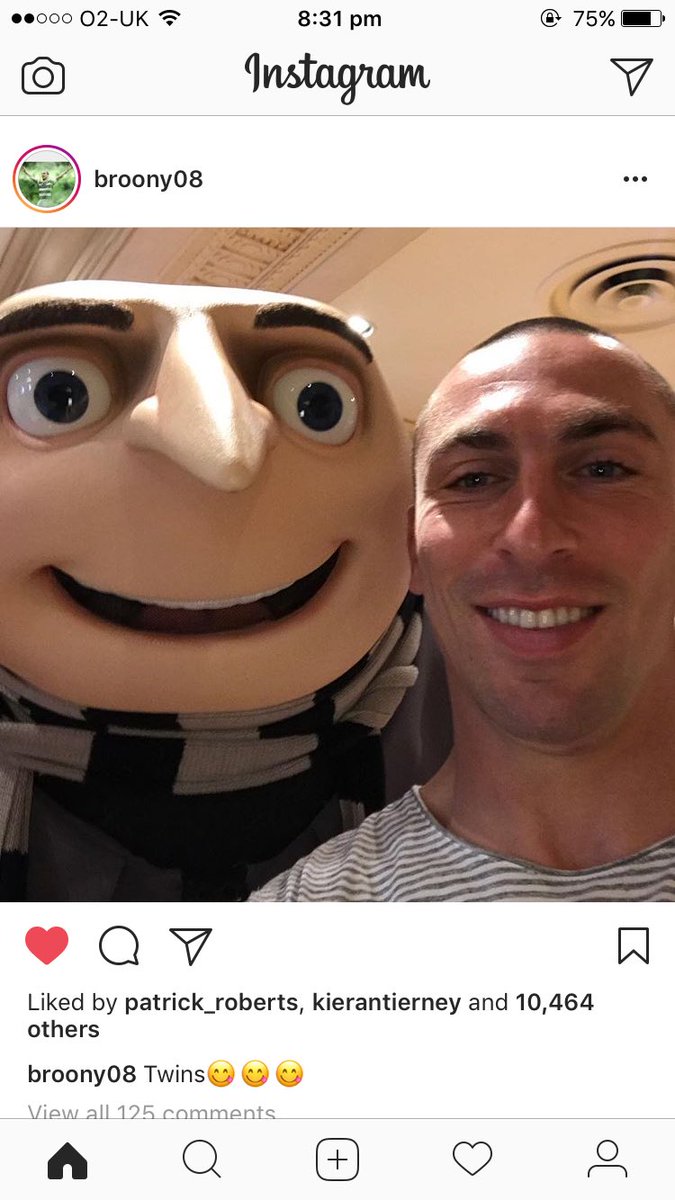 With Stuart Armstrong resembling a young Harrison Ford, its typical of Scott Brown to not want to be left out of the adulation.
There's more from the Ibrox songbook, which you will hear at Ibrox next season, it seems, although you'll have to listen carefully and try to hear it over the noise of Ralph McTell spinning in his grave.
If he's dead, that is. I don't now if he is, and I don't want to ring him and ask him.
Oh wait, it was Simon and Garfunkel. They're not dead, but their careers pretty much are after they fell out and Paul Simon went away to plunder African music and claim it as his own.
Anyway, if Ralph MacTell is reading this, I'm sorry i thought you might be dead, and if he isn't, who gives a toss what he thinks ?
There was no diary yesterday, as the sun came out and we had a wee fathers day barbecue in the back garden,
On Saturday we did the open letter to Peter Lawwell, which we hear he is digesting, though that probably means he's eaten it in case anyone else sees it.
So, its back to Friday for this…
Hopefully I can finish reading my book on Stockholm syndrome today. It started poorly, but I'm beginning to like it.