Celtic seem to have made their move to keep winger Patrick Roberts in Glasgow on a permanent basis. Reports-well, one report, from Phil MacGhiollabahn, says Celtic have put in a bid.
He's considerably  more often right than wrong, so there may be something in it.
Its certainly possible.
The player and manager Brendan Rodgers have been somewhat cagey on any possible deal , but with Roberts committing himself to the cup final over a trip to the under 20 world cup with England, he has shown that he has become Celtic minded, which in turn means he has the right mentality for the manager.
It may well be this that has prompted the early bid, as roberts has done well during his loan, and that will have alerted other EPL sides. Fortunately, Rodgers will not have to sell the club or himself to roberts, as the player already knows how good it can be at Celtic Park.
That means its all down to Manchester City, and with a few quid in the bank, the English based side are more likely to buy someone at the top of his game for tens of millions of pounds, rather than take a chance on a guy returning from loan in a "diddy " league.
They paid £5m for Roberts, which is happily the same amount Celtic will receive when Virgil van Dijk retires to Chelsea this summer, so whatever profit they are looking for will come out of Celtic;s account, and when we sell him on a few years down the line, we'll still be quids in.
With the wage structure having quietly been altered since Rodgers arrived, the wages won't be EPL level, but they'll still be enough to keep the lights on in Roberts's house, so it shouldn't be a major issue.
He'd be the latest in a line of players who been at Manchester city and ended up with Celtic, and with Moussa Dembele certain to move on at some point in the future, it may be that in return City get offered first dibs…
Leigh Griffiths knows that Dembele will be away as well, and after his wee tantrum the other night, the striker made his peace with his manager…
Rodgers explained;
"I received a message from Leigh this morning at seven o'clock. 
Presumably wrapped around a housebrick and lobbed through his living room window..
"He's a really good young guy. I've a lot of time for him. He has been out a lot and just wants to show me and the supporters he can be fit and playing. 
"Unfortunately for him, it's my job to protect the team and the whole group – not just one player – in order for us to succeed. 
"He understands that totally now. He was apologetic but I told him to let it go with the wind. It's gone.
"The nature of the message will always be private. We also spoke in the office and it's all done now. Our relationship is strong.
"Outside of football you'd have had a clip round the ear. You can't do things like that today, of course. But my point is you still have to tell people right from wrong and hopefully you get the right behaviours then.Whether they accept it is up to them."
People fall out. People make up and move on. Thats life.
After all, there's a big game tomorrow. And another one next week.
An unbeaten league campaign and a domestic treble are well within the sides grasp, and it truly is a remarkable possibility.
BBC Radio Four even added an item at the end of the six o'clock news last night mentioning the unbeaten season, but also added it was down to the "decline " of  Rangers, who weren't even in the competition, having gone into liquidation some years ago, and the general standard of Scottish football, largely because our southern neighbours like to remind themselves they are superior to the smaller country up north.
Quite how any economic model can be compared to one with a customer base ten times the size is beyond me, but it makes the guys at Radio Four Fucks Sake feel better.
Earlier in the season, Celtic remained unbeaten despite an exhausting and distracting champions League campaign. It finished in failure, and there were a couple of devastating results that could have easily derailed the the domestic effort, even temporarily,  but the players just picked themselves up, dusted themselves down and got on with it.
As a squad, they've improved tremendously since that nightmare in Gibraltar, and when this season finishes we can safely say that its a different team from the one that night.
There are a couple more records up for grabs. Should Aberdeen drop points this weekend and Celtic win, the biggest ever points margin in Europe title will be taken from Paris St Germain and be handed to Celtic.
Whats worth noting is that far from destroying competition in Scotland, a much improved Celtic should encourage the others to keep up, and although it will take time, as long as the others stay away from EBTs, moonbeams and dodgy bank managers, they'll get there safely.
However, Alex MacLeish, currently unemployed as most  clubs engage in legal remuneration when signing players, begs to differ…
Embarrassing!' Celtic domination needs sorting for good of Scottish football claims Alex McLeish
Just like they didn't say back in the nineties when the shoe was on the other foot..
Recently, the Evening times ran a celebratory series on the players who won nine in a row for Rangers, which granted eventually killed the club, but Celtic are on six and already its destroying the game.
Anyway, lets hear MacLeish out, before he gets laughed out..
"They'll have to have what they do with the racing driving, put weights on their legs or something to handicap them for next season because it's been pretty embarrassing the way the Scottish league has gone this year with Celtic's total domination.
"The one team that can stop them from doing everything this year is Aberdeen next week.
There were times when Celtic dominated and times when Rangers dominated but it was always close fought. 
"It's definitely the biggest gulf that I've seen in my lifetime, brought up as a Rangers fan and playing as a professional at Aberdeen for 18 years.
"It is incredibly poor statistics for the Scottish League and it's difficult.
"We keep talking about trying to improve it and bring the kids through the system, I hope (Scottish FA performance director) Malky Mackay can make fundamental changes."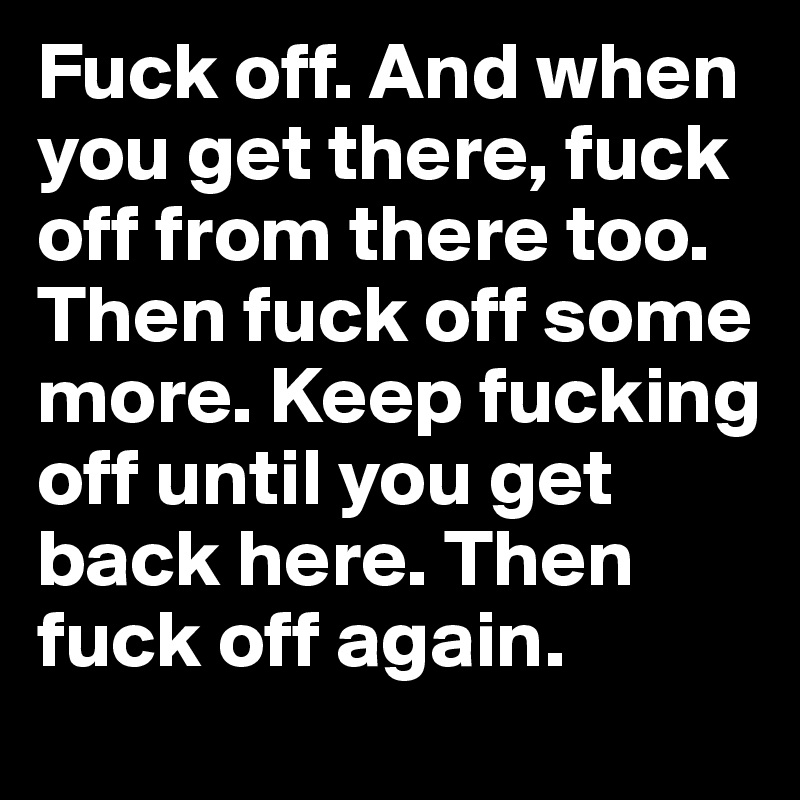 Of course, MacLeish merely wants to keep in the spotlight, and to regurgitate the anti Celtic feeling. thats becuase its fairly obvious that Pedro Caixinha isn't going to be long in the Ibrox hot seat, and he'll still be touting himself as a replacement.
How embarrassed will he be when Lee McCulloch is chosen ahead of him ?
Probably as embarrassed as anyone who believes that Dave King will invest all of the season book money in the team, in a bid to repair Scottish football from the damage done by Celtic…
"All of our season ticket money will be invested in the squad as we work towards taking our club back to the top,"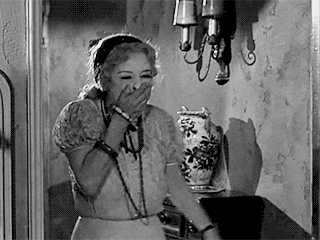 Worried yet ?
"Pedro Caixinha and his backroom team have been assessing the squad since having arrived at Rangers, and will make the necessary changes in the summer so that we are as well prepared as possible for the qualifiers and the new season. 
Presumably its the accounting team he means, who will have to make some changes to the accounts.
"The fact that we have already reached almost 35,000 renewals – against what has been a backdrop of transition and managerial change – demonstrates the terrific fan base that we have. 
If Dave says there are 35,000 then the only thing we can be sure of is that there aren't. This promise to spend all the season book money on players is simply a ruse to lift what presumably are poor sales.
Have you seen any pictures of the queues at the ticket office yet ?
They were pretty quick to show us in the past…
"They are appreciated all over the world for the way they have stood by the club in the past five years. 
Even their own players can;t do with them…
And then there's the good people of the city of Barcelona…
Sometimes we get lucky & see how people must have lived in the
"DARK AGE", so called because human knowledge stopped & the
masses were without education.
Yesterday in Barcelona, Scottish & Rangers fans gave us & the world
an reenactment of the then state of mentality & how barbarians acted
& lived back then, & all for free! 
As animals they grouped up together to express their joy in visiting
one of Europe´s centers of culture, & to celebrate in the name of their
team & city – Glasgow- tonights FC Barcelona vs Glasgow Rangers
Champions League group game. 
To show their respects to their warm & friendly hosts, Rangers barbarians
pissed on the statue of Francesc Macia, equivalente if a Spaniard went &
pissed on a statue of "St.Andrews" or "Robert The Bruce". A fairly
understandable mistake if you take into account the zero culture of the
individuals & their lack of mental evolution since 800 years ago.

SFS knows beforehand that these 000s Scottish performers are NOT a
true representation of the city of Glasgow nor of lovely Scotland. However,
the question goes out to all the educated, European & humanitarian
21st Century Scottish folk :

How long will you permit that these one brain celled walking animals
be the worldwide
image of the country & of your long valiant history &
culture?

With such zero capacity for rationality the responsiblity falls on the former
& not on this army of walking shit roaming aimlessly drunk around
Barcelona. What are they doing in Barcelona if they have not any tickets
to see their team or the game? Irrational behaviour for irrrational
individuals 
Lastly, too prove that their visit has nothing to do with Football, we
will surely witness "ACT II" of this tragic play tonight, independently if their
team wins or loses. 
Yup.
Wonderful, aren't they ?
Speaking of wonderful people…
Neil Doncaster and Stewart Regan are under pressure again, and frankly I don't care which of their any misdemeanours is the one that drives the final nail into their coffins, and credit must go to the Daily Record for highlighting this particular example of misgovernance..
Scottish football bosses face FIFA probe over concerns about young players' welfare
Children's Commissioner Tam Baillie has also asked HMRC to investigate the SPFL and SFA over clubs not paying the going rate to younger pros. 
Scottish football bosses have been reported to FIFA over concerns they are not doing enough to protect our kids.
In a double whammy, Children's Commissioner Tam Baillie has also asked HMRC to investigate the SPFL and SFA over failures of senior clubs to pay young pros the going rate.
Baillie has run out of patience with the authorities for dragging their heels on a youth football petition by grassroots campaigners that has now been running through Scottish parliament for a record seven years.
His dynamite letters to FIFA and HMRC have won widespread support from across the political spectrum and his letter to the governing body of the world's game has been countersigned by senior politicians of all major parties at Holyrood.
Baillie's stinging criticisms over the lack of leadership from Hampden's sixth floor is his last act as Children's Commissioner, a role that gives him responsibility for safeguarding the rights of Scottish kids.
Baillie has called on FIFA to investigate the SFA and SPFL over their failure to comply with labour laws and legislation, particularly around national minimum wage. 
For the last three years, Record Sport has revealed a string of abuses and breaches involving clubs including St Mirren, Dundee, Stirling Albion, Falkirk and Queen's Park.
The SFA and SPFL have consistently maintained it's the responsibility of clubs to police their own pay structures and Hampden powerbrokers have no responsibility.
But that cuts no ice with Baillie, who points out the authorities are part of the Autonomous Agreement through their membership of UEFA and the European Professional Football Leagues.
The Autonomous Agreement was drawn up between those organisations and FIFPro, the union for world footballers, and guarantees national leagues and associations adhere to labour laws across the continent. 
Baillie wrote: "Press reports indicate several Scottish professional clubs have not adhered to UK labour laws because they have not been paying the minimum wage.
"Whilst this is rightly within the locus of HMRC, there is also a role for FIFA as the world governing body which has the overarching responsibility for agreements such as the Autonomous Agreement."
Baillie has also written to HMRC and asked them to investigate the failures originally reported in Record Sport, including a £10-a-week contract signed by a young player at Stirling Albion and £1-a-week deals signed at alleged amateurs, Queen's Park. 
Baillie wrote: "The combined effect of the SFA and SPFL is that it is press reporting which brings these matters to a wider attention and not any action of the football authorities.
"This is complacency in the face of clear evidence that children are being treated outwith UK employment law. It is likely the practice of not applying minimum wage legislation is more widespread.
"I believe there is a case for further involvement of HMRC on the basis there is a systemic failure to adhere to UK employment legislation among Scottish professional football clubs and a failure of the football authorities to investigate the breaches."
Baillie steps down this week after six years as Children's Commissioner but his replacement, Bruce Adamson, has asked him to continue working on the issues causing concern for kids in the Scottish game. 
Al Capone got the jail because of his tax returns..the important thing was he got the jail.
If this is what starts the clear out of the SFA/SPFL, thats good enough for me.
However, whilst the FIFA and UEFA guys are over having a look, there are one or two other things they might be interested in…
Now, you've all enjoyed the coverage of the first motnh of the Craig whyte trial, safe in the knowledge that it is honest and balanced, so if i may be so bold, i'd ask you to consider this request from James Doleman…who has diligently kept us informed of the proceedings in a far more professional way than the media.
Funding the second month of trial reporting
The trial of Craig Whyte is moving into its second month with the Crown case nearing it's end and the defence set to present their evidence.
While the tweets and articles will always be free to read I do need to fund the coverage. If you are enjoying it and you can spare some money a donation would be greatly appreciated 
Click here when you've found your debit card.
There probably won't be a Diary tomorrow, as we've a five am start to get to the game, and if it goes to plan then it'll be about Wednesday before I can see again.
This is a great time to be a Celtic supporter. Wherever you are, enjoy tomorrow, take it all in and commit it to the memory, so that you can reach for it again and smile.
Six in a row, unbeaten,  a possible treble…
It doesn't happen every year, you know.
Well, not yet, anyway…
The picture yesterday prompted some cracking replies again, but there also seems to be an undercurrent of unpleasantness in some comments.
Written as they may be in jest, its important to understand that its far easier to be misunderstood when making a written comment than a spoken one.
Please bear that in mind when you are calling each other names, threatening to batter each other and calling each other huns.
Thank you.
So, back to the picture..