With an almost stateside amount of razzmatazz-or slick marketing professionalism, you choose- the new home kit for the 2017-18 season was launched yesterday.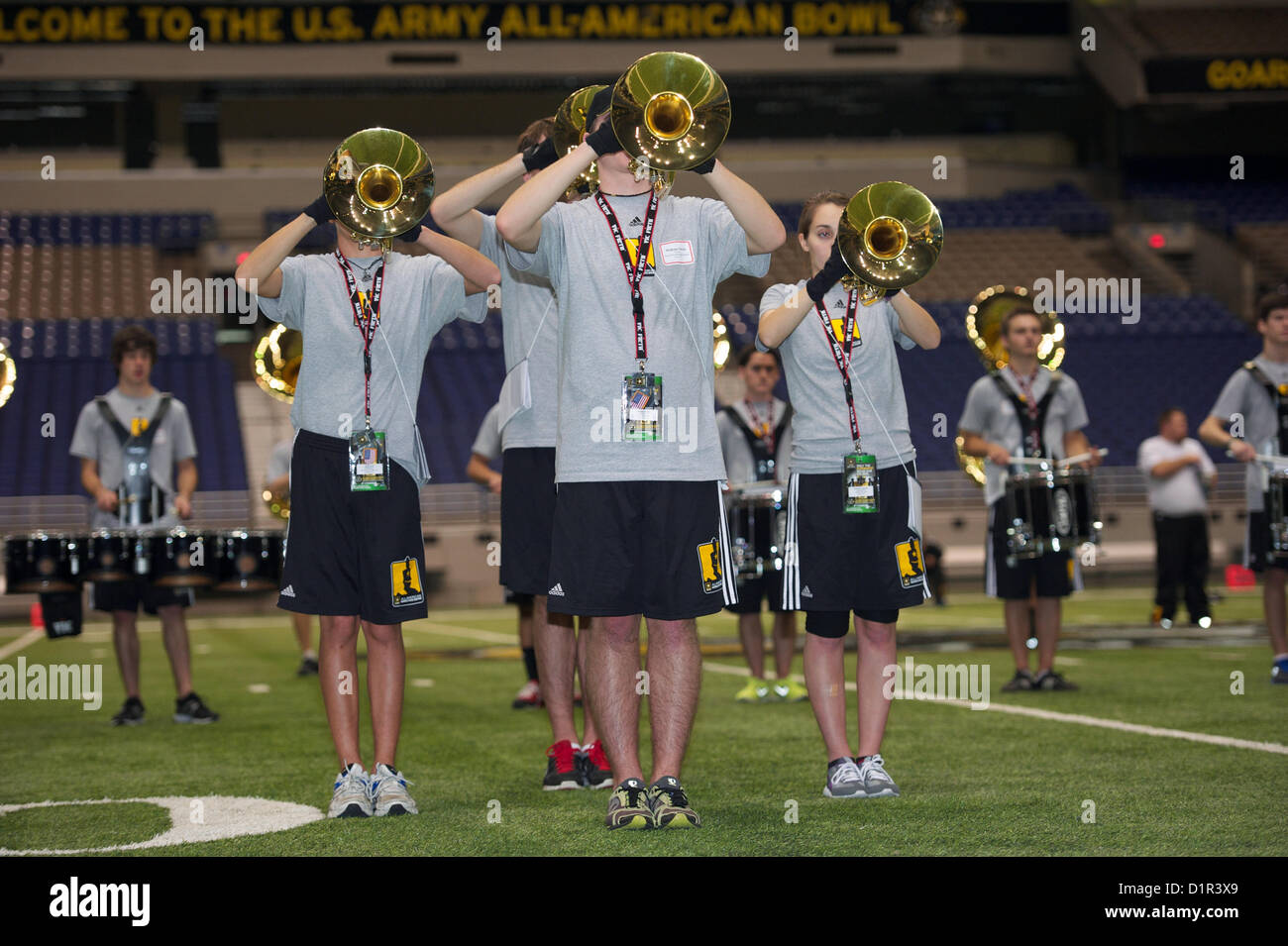 And the new strip is a tribute to the 67 heroes who conquered Europe..
Ah, wait, wrong one..
THURSDAY May 25, 1967 remains the greatest day in Celtic FC's illustrious history. The day Jock Stein's side defeated Inter Milan 2-1 at the Estadio Nacional.
To commemorate the 50th anniversary of this magnificent achievement we are delighted to present a specially commissioned Lisbon Commemorative Kit Crest which will appear across the new 2017/18 Home, Away and Third Kits by New Balance. 
Inspired by Lisbon the unique Commemorative Kit Crest retains elements of the traditional Celtic Football Club Crest and will appear on the official Celtic Kit for one season only.
Created by New Balance, the gold design frames the Celtic Crest with the original font from the official 1967 European Cup final matchday programme while retaining the gold star to signify the Lions' spectacular victory.
The new Celtic 2017/18 Home Kit officially launches tomorrow on the Celtic Way where fans will get to see the Commemorative Crest appear on the new Home Kit.  
Fans looking to be amongst the very first to get their hands on the new Celtic 2017/18 Home Kit from New Balance can pre-order within minutes of it being launched tomorrow by visiting celticsuperstore.co.uk or one of our stores across Scotland and Ireland. 
I don't know whether to laugh or cry.
The "elite " version, paraded yesterday is a skin tight shirt, similar to the rugby tops which prevent shirt tugging. For those of us with a more rotund physique, perhaps a contract with camping giants Blacks of Greenock would be in order, however, you can still get the normal ones ..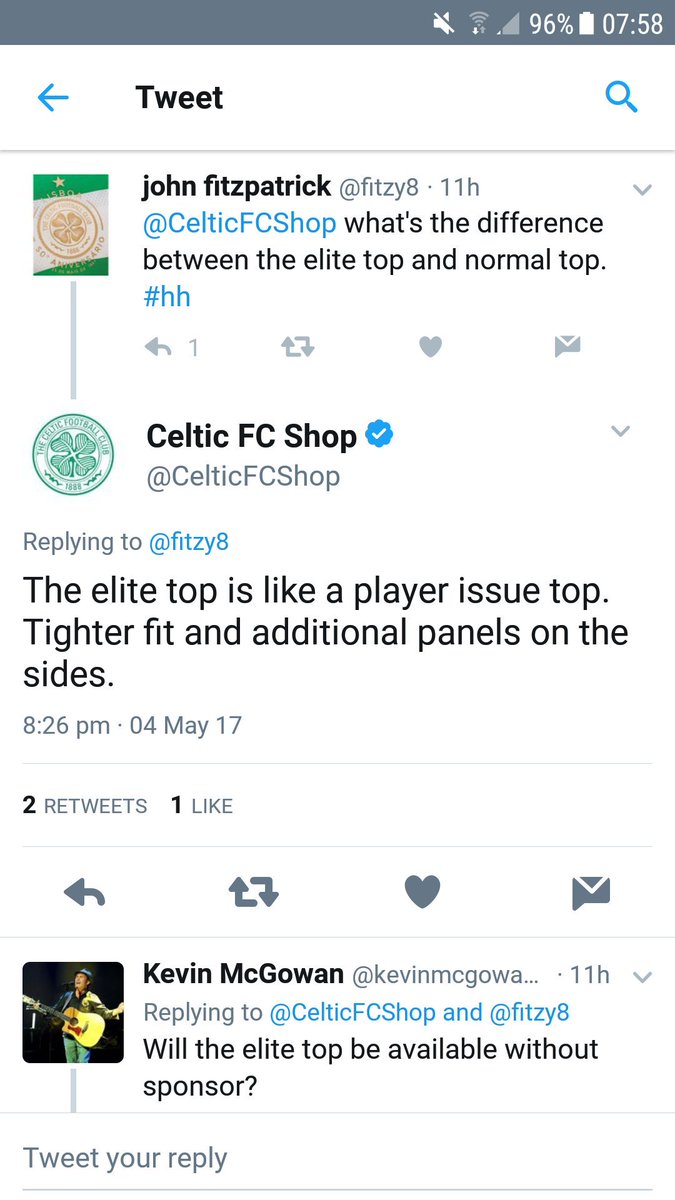 You have no idea how much of a relief that is for some of us.
The harsh reality is that if the club is to get the sort of money New balance are prepared to pay, then we have to expect a new kit as often as they think they can get away with it.
The back page of the Record graciously allows Leigh Griffiths to refute claims that the pitch invasions, racist slurs, bottle throwing, coin throwing and pool ball throwing was not down to uppity Celts celebrating scoring.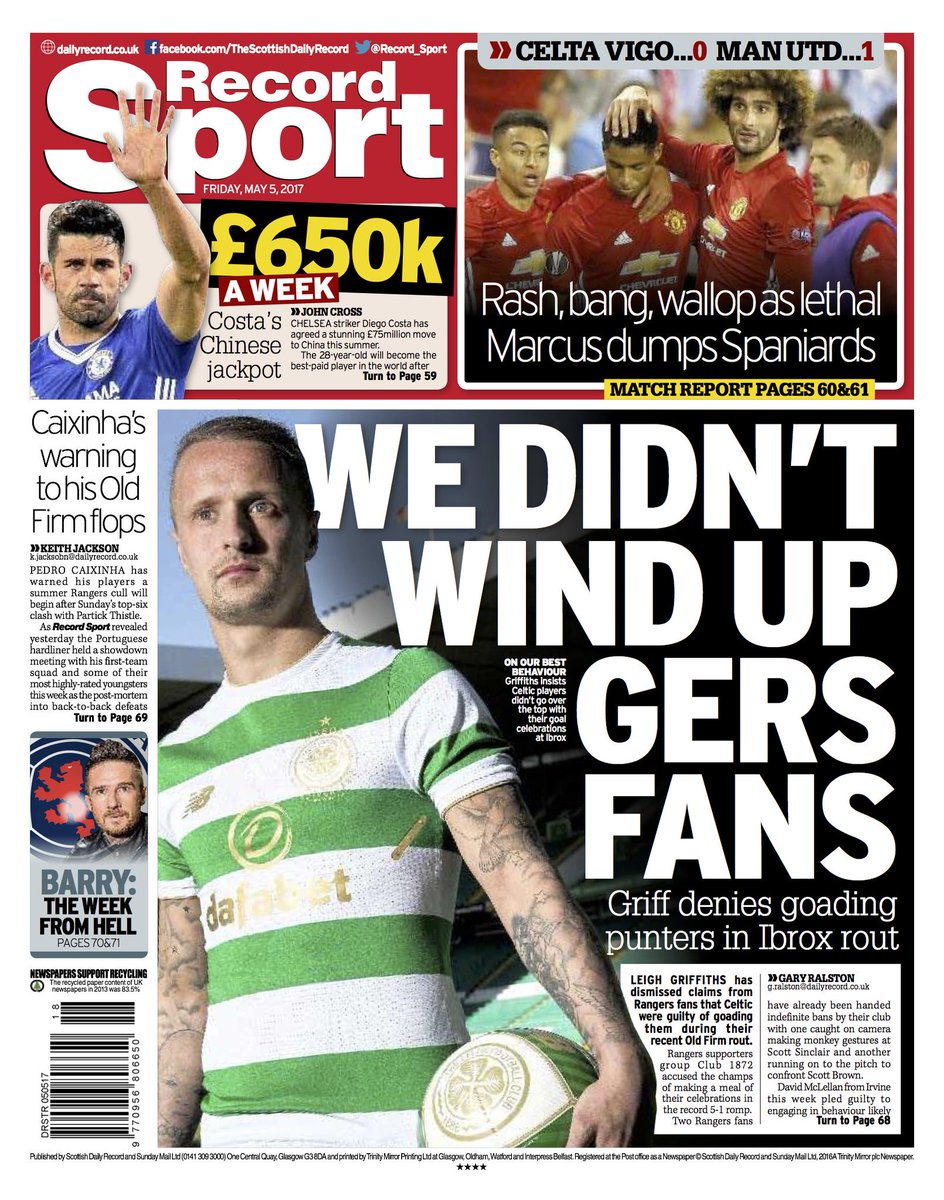 "If the shoe was on the other foot and Rangers did that at Celtic Park it wouldn't be a problem. It was a normal celebration. There was no question of goading the fans. If you goad fans you will get booked, simple as that.
"We were at the edge of the pitch, we didn't go over the hoardings or anything like that – not until the second half when we scored in front of the Celtic fans. If Rangers players did that at our place there wouldn't be any qualms from us."
Lets be honest, they're not likely to score five times at Celtic Park. If they did, based on their reaction to getting a draw there, then we'd probably see a little more than a few players hugging each other.
Anyway, not from the media, even they think this is a little far fetched, but from Follow follow website, comes an explanation…
Astonishing. such a wonderful and creative imagination going to waste when there are tv shows out there like Miranda, Mrs Browns Boys and Eastenders.
Amid all the bruhaha, there's a game tomorrow. In case you'd forgotten.
Tommy wright brings his St. Johnstone side down the the lush land of Perth, and he's going to have them up for the game..
"I don't see stopping Celtic's run as being a carrot to chase. It means absolutely nothing to us. 
"The only carrot for us is three points to make it more difficult for Hearts to catch us. 
"We're not bothered about any records Celtic are going for. Our job is to get points for St Johnstone and by doing that also put more pressure on Rangers.
"Celtic's record won't even enter our team-talk or how we prepare for the game." 
Or in any pre match interviews.
And he dismissed any idea of Celtic being "weakened " by the absence of captain Scott Brown, who is suspended.
"Brendan could make 10 changes and still have a really strong side. That's the level they are at.
"The league has been won since Christmas, easy – maybe even before – and they haven't taken their foot off the gas.
"Brendan won't allow that to happen. With the size of club they are the fans won't allow it and neither will the players, as they are all good professionals.
"They will want to finish the season off strongly, but so will we. My only concern is that we get enough points in these last four games to get fourth place." 
Bit harsh on De Vries, Wright only mentioning ten changes, but he's got a point.
Meanwhile, back at the ranch, there's a job to be done. And the guy doing it reckons he's much better at it than he used to be.
I've really enjoyed the challenge since coming up here after having worked in the Premier League against top coaches from all over the world.
'It's a different test up here but some of the coaches and managers I've met have been brilliant.
'I virtually knew no one apart from Derek McInnes — I knew him a little from his time at Bristol City because we had some communication when I was at Liverpool.
'But I'm still finding out new things about Derek and I've been impressed by a lot of the guys up here.
'They might not have the facilities — and they don't have the money the clubs down south do — but they manage to find a way to make it work.
'It's been brilliant for me to come up against them and it would be wrong to single just one out. But coming to Scotland means that I'm a better manager now than when I left Liverpool.
'There are two reasons for that. The first is that my players have made me better and the second is the quality of the other coaches, who have all posed different problems for me.
'All the tactics and the styles are all different and I'm a better manager for having dealt with that, and I'll be better still a year from now.'  
Interestingly enough, there are those who say that Henrik Larsson became the player he was due to playing opponents four times a season and adapting to how they adapted to him.
Me, for instance.
'What you have in Scotland is an unpredictability with surfaces — I've already said you don't get good games on artificial turf — and that can affect performances and results,' 
'You have also have more varied systems. I've come across a lot of man-marking in the Premiership, which no team really does in England.
'No matter how much or how little they're being paid, the players up here always give their all and there is a physical aspect to that.
'We've all seen over the years that big teams can go to lesser teams and find it very tough, and that's what you get here every week.
'I've been impressed by how my players have coped with that, how we've dealt with teams who sit in really deep, how we've found a way to beat opponents with 11 players behind the ball.
'Regarding the last two games against Rangers, we've been glorious with the ball and technically very good. We coped with the pressure and our game model stood up to their tactics.
'We've played against Rangers six times this season and, in those games, we've come up against 4-3-3, 4-2-3-1, 4-4-2 and 4-diamond-2. From a coach's point of view, I think that's great. I love that and my players have shown their tactical flexibility, which shows that, through the instruction and education at training, they're getting better.'
The flecibility on the pitch has been a large part of the teams success, and with another European campaign only a few weeks away, there is a certain relish in the anticipation.
But we need to keep the momentum going, not least because of the Cup final, but because of the all important confidence that comes with winning.
In an effort to disprupt that feelgood factor, its time to play Sale Of The Celt..
Another rundown of the headlines linking our players with a move away…
The Derby Telegraph…
Transfer Talk: Derby County 'interested' in young Celtic forward
They are referring to Michael Johnston. Who is also interesting Chelsea, but presumably not as much as billy Gilmour is.
Then the Daily Star..
Newcastle United to rival Liverpool in chase for Celtic youngster
Thats Tierney, who is really getting to the media with his "I love Celtic " feelings.
Then there's this self explanatory leader from Talkshite..
Transfer news: Celtic facing huge fight to keep Moussa Dembele as Borussia Dortmund become latest club to enter chase for striker
alongside this, from a respected outlet;
Juventus have become the latest team to be interested in Glasgow Celtic's star striker Moussa Dembele, according to a report by France Football. 
All this despite repeatedly saying they have no interest in moving.
When Celtic express an interest in a player, there's always someone else ahead in the queue
Henry Onyekuru has met with Everton about summer move, after hinting at Celtic interest
We'll stick to our policy of listening to drunks…
Friday means it's Etims
Knob of the Week 
This week, despite several quality entrants, I have to turn the focus inwards.
Celtic by Numbers, to whom i'd like to offer an apology, has sent us an excellent summation of the 5-1 game, which will appear shortly on the site, despite me taking five days so far to figure out how to copy some tables onto the article.
Desi is dealing with it.
So, if one gives it out, one must be prepared to receive it back.
Ralph Malph, Richard McGinley, whatever hat you are talking through today, you are this weeks Etims
Knob of the Week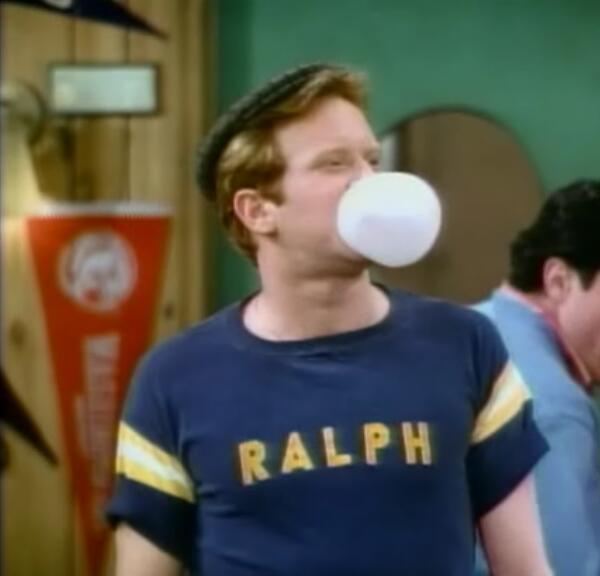 Caption time, and lets just forget the other debacle of the week which just adds to my credibilty for the title awarded above, and move forward with todays picture.
He said, hopefully..
As you know, rancid old bigot Phil The Greek retired yesterday from a lifetime of luxury, which is a remarkable change for the man , who as a baby , was spirited out of Greece by invading British troops who had gone to the country to prevent a socialist/communist  government from taking power at the end of the First World War.
Until he met Brenda, the arse was hanging out of his trousers, but, not being a catholic, he applied for and got the job as sperm supplier to HRH, a job , incidentally, his son failed to do on at least one particular instance after he found an incubator to continue the interbreeding.
Anyway, what could these two be discussing ?