Celtic Diary Sunday March 19: Doncaster Refuses To Deny Collusion
Neil Doncaster, the man who is charged with running the SPFL, has been asked to deny collusion as the EBT scandal and all of its effects begins to finally rear its head in the media.
So far, and he's had a couple of days, he hasn't denied it.
Draw your own conclusions.
A failure to categorically deny the shennanigans he's being accused of can only mean he cannot deny it, as far as I'm concerned.
But we'll give him the benefit of the doubt. Maybe he just hasn't checked his correspondence.
The pressure is mounting on the powers that be at the SFA after the Supreme Court politely listened to the defence put forward by liquidators BDO as to why everybody should have an EBT instead of paying tax. After retiring to a back room, giggling for a bit and catching up on old times, the judges agreed to "let the bastards stew for a bit"  before delivering their verdict in a few months.
The trouble with dodging taxes and getting caught is that you will inevitably answer to people who do pay their taxes, and they tend to be a little bit pissed off with you.
As a lot of peepil are about to find out.
This whole scam has been going on for a while, and the question remains, why wasn;t it dealt with earlier.
Possibly the first warning for the tax dodgers came way back in 2006, on the Kerrydale Street website, which, at the time,  had recently split from the old Etims forum..
Ten and a half years ago.
In 2009, according to a secondary source, who surprisingly for Etims, was quite sober and fragrant, the SPL got a short sharp reminder from HMRC… a section 36 notice, which should have drawn their attention to the matter.
A section 36 notice is, in effect, a warning that someone is at it, and it needs looking into.
Perhaps, as we suspect with  Neil Doncaster, they don't always read their correspondence.
Or, perhaps, as we suspect with Neil Doncaster, they just ignore the bits they don;t want to read…
There was almost certainly contact in 2009, but it somehow never got to SPL board level, which won't surprise anyone.
If this turns out to be true, and at the rate the fiasco is starting to unravel, that won't be long, then someone needs to explain why the unease of HMRC at the use of EBTs was not investigated.
As the story unfolds, and more information is released, it is beginning to seem like not only were the authorities aware of the scandal, and if its on public forums  then it follows that those in charge must have also had their suspicions- but actively tried to cover it up.
A bit like old Rangers did.
They appear to have, since 2011, even attempted to minimise the effects of EBTs, or "cheating ", as its more commonly known.
A bit like old Rangers did.
Which suggests collusion.
What we need now is a full and frank statement from all those concerned in positions of authority that they had absolutely nothing to do with any collusion or corruption.
We need the SFA and the SPFL to reassure the clubs, the support and the sponsors that there was not, and never has been, any possibility that they did not heed entirely to the rules and laws of the game.
Of course, they can refuse to make such a statement.
Which means they are refusing to deny it….
Back at the ranch, and Celtic visit Dundee today, which is infinitely preferable to my schedule for the next few hours, which involves Ikea, which apart from great strikers, useful defenders and the blonde lass out of Abba, does a decent line in bedroom furniture.
One might argue, somewhat incorrectly, the the blond lass herself would make a fine piece of bedroom furnitre herself, but I'm not that sort of fellow.
Up at Dens, i'm kind of worried that the unbeaten season might finally come to an end..
Watch out for Marcus Haber, a striker whose statistics suggest that he won;t be at dundee for much longer, something that also applies to keeper Scott Bain, who usually plays well against Celtic, though thats because he keeps looking at our bench and shouting over to keep his seat warm…
In the last three league games against Paul Hartleys side, Celtic have only scored three goals…
Add this to the fact that we , er , underperformed last week against "rangers ", and this might not be a sunday stroll for the hoops.
Having said this, though, why not take a trip to the bookies and put money on Stuart Armstrong to score at any time, and Leigh Griffiths to bag two or more ?
I'll tell you why not, because I suggested it.
My last bet involved a seven team accumulator where I got every one single forecast wrong.
Transfer tittle tattle now, and we're away looking at another wonderkid, presumably because it doesn;t look like the hoops will win the Development league this year… this is from Football Insider, which seems a strange place to play it.
Celtic are eyeing a move for Australian sensation Riley McGree, according to his club's transfer chief.
Adelaide Olympic technical director Albert Kidd has claimed that he has been told by Celtic scout Tosh McKinlay that the Scottish giants are keeping close tabs on the midfielder, 18.
McGree has been called up into the Australia squad for their World Cup double-header against Iraq and United Arab Emirates later this month after impressing for Adelaide United.
The central midfielder made his first-team debut last August and has made just 12 appearances in the A-League but is earning rave reviews from coaches and pundits, and Celtic are said to be pursing him closely.
Kidd, who is now at rivals Adelaide Olympic as technical director, has revealed Celtic interest in McGree via his former Dundee team mate Tosh McKinlay on Australia's Triple M radio station the Real Football Show.
"I'm in very close contact with my ex team-mate Tosh McKinlay and we have talked about Riley McGree," said Kidd, as quoted by the Scottish Sun. "They are showing a lot of interest."
Celtic would have to negotiate a fee for McGree as the youngster is under contract at Adelaide until the end of next year.
The teenager was handed his World Cup call-up partly because of the injury to Celtic's own Australian midfielder  Tom Rogic, who is expected to be out for the season.
Well, we need to plan for next year, because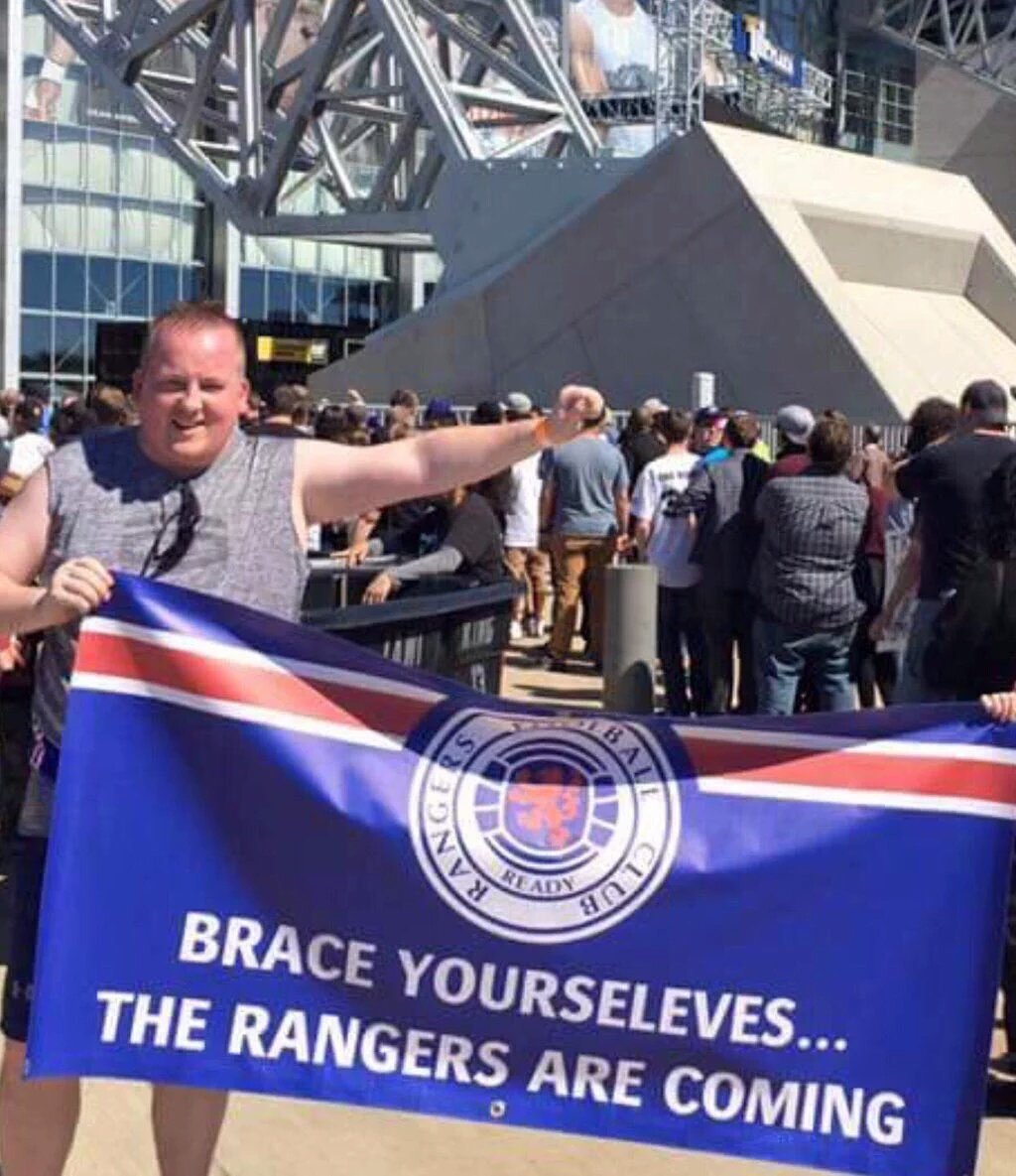 And they are right behind their boss, even if they are so excited about him they forgot to switch the spellchecker on..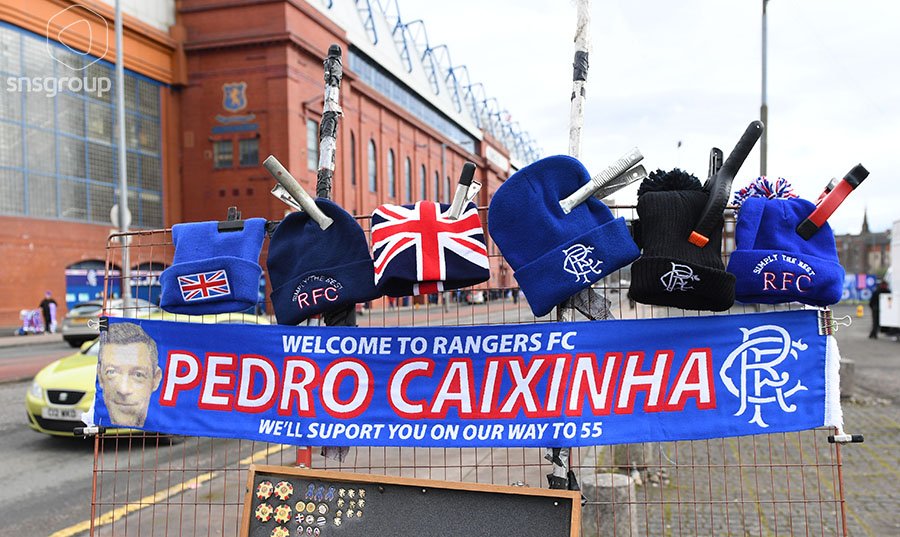 In fact, they seem to be getting excited about all sorts of things, and forgetting that someone actually has to read what they write..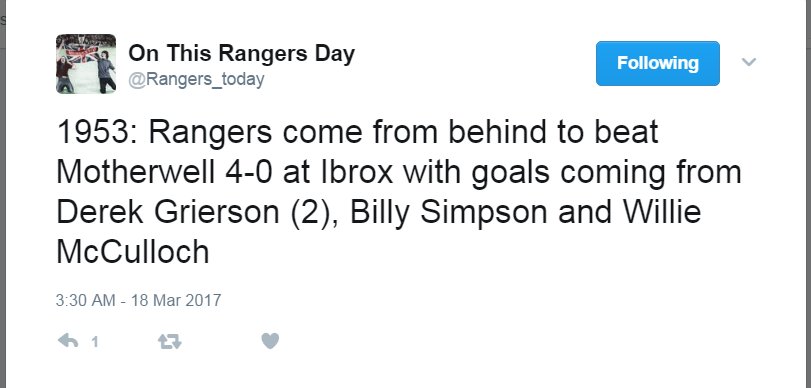 More worryingly for us than the antics of the support should be the top level negotiations going on behind closed doors..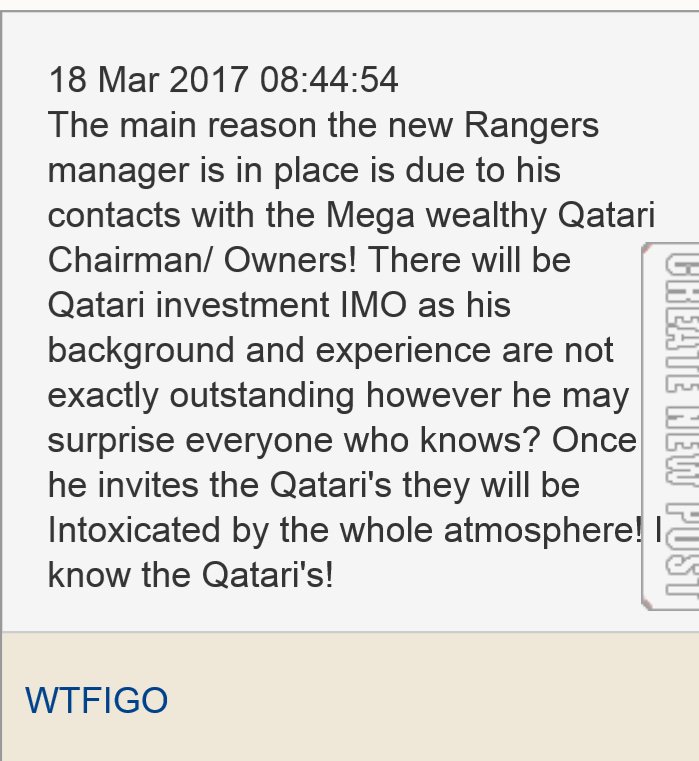 Already we can see that there has been considerable investment in the boardroom…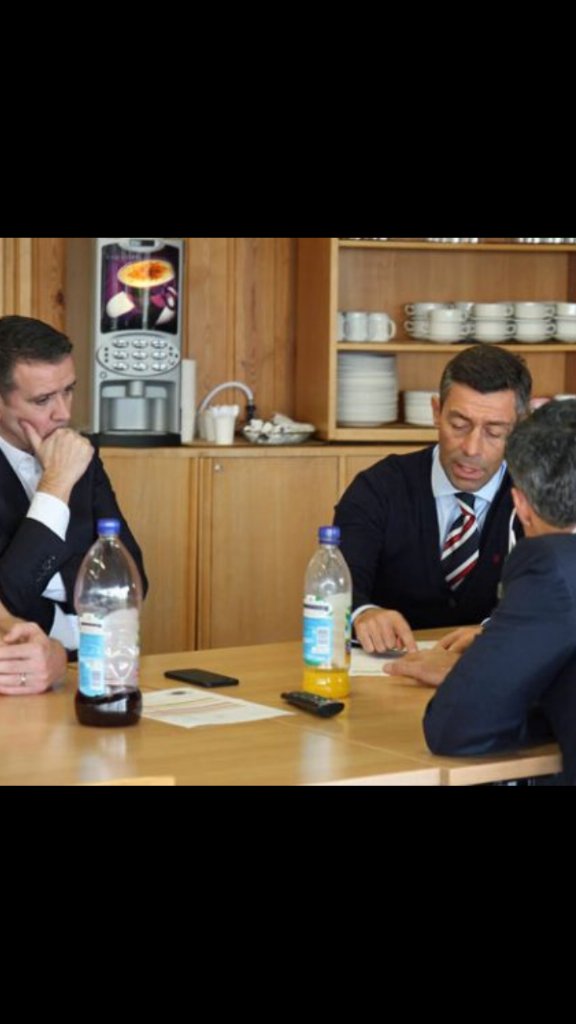 Caixinha's all dancing all singing "rangers " side beat Hamilton 4-0 yesterday, failing to reach the standard set by his predeccesor Graeme Murty, who led them to a 6-1 win.
But that doesn't matter, Timmy..
Meanwhile, Aberdeen beat Hearts to keep their recent run going…
This treble isn't going to be easy.
No Diary yesterday-I started one but then realised it wasn;t of the exceptional high quality you are used to, so I scrapped it. Or, it could just be that I didn't have time..
so we go back to Friday , for this..
And today…