Celtic Diary Friday March 17: It's All In The Planning
New Head of Recruitment Lee Congerton has been telling us the why's , the wherefores and whats it got to do with you of his new job at Celtic..
Of course, there's the Brendan Bonus…
"I was very fortunate to work with him at Chelsea, along with a lot of other very good people, including Glen Driscoll, who is Head of Performance here, and I'm looking forward to working with these guys again. Obviously Brendan's a big reason why I'm here but I'm also delighted to work for Celtic and I'm very proud. 
and the Celtic effect…
"Celtic is known all over the world. I feel fantastic and I'm really looking forward to the challenge ahead."  
So, whats the plan ?
"We will be looking worldwide, but we can't forget our roots and Scotland, Ireland and the rest of the UK are very important for us," he said. "But we'll be looking everywhere for talent that fits what Celtic is about.
"We took Moussa Dembele from down the road, and he's been a great signing, so we'll constantly be doing that, but we'll also be looking at other areas.
"I believe we can find the right players to fit the profiles that Brendan needs and wants, and without doubt Brendan will polish the diamond and make it sparkle a little bit more and hopefully allow the players to be successful for Celtic.
"As I said, I'm very happy to be here and I'm looking forward to working with Brendan and all the guys, but I am also attracted here because of Celtic, and that combination of Celtic and Brendan made it an easy decision for me." 
No, no. I mean whats really the plan ?
Where recruitment is concerned we need the sort of planning that you get when you eat toilet paper so you can wipe your bottom on the way out.
Hanging around public football pitches with a Celtic top won't be enough.
Even if, er, as he says..
"Scouting is not about I. It's about the team. I like to smell the grass and see the player. 
"Scouting is not about I ? "
Yes, he does like to smell the grass, and presumably inhale it as well.
But there was one significant thing he said, something that might actually point to a change in policy from the club…
"This club is one of the biggest in Europe and we want to be playing Champions League football. So, players we are recruiting need to be able to play Champions League football. 
In the years BB -Before Brendan -we were recruiting players we could turn into champions League players-have we stepped it up a level ?
Congerton also points to his time working with Gen Driscoll and Brendan Rodgers in a previous life, and standing on the outside looking in, one could be forgiven for thinking that Brendan is, in fact , on a mission…
But for now, there's a league to be won.
Having had the weekend off last week, Celts will be determined to hit the ground running up at Dens Park on sunday.
Paul Hartley, who didn't used to have weekends off when he donned the hooped jersey, is ready and waiting.
"We've been good against the top four teams at times.
"We've always ran them close, we beat Hearts, we beat Rangers, had close games against Celtic.
"Aberdeen have probably been the team that's been the most impressive.
"It's the other games we've found difficult at times.
"It's such an important game for us, five games before the split but we know Celtic are an excellent team, there's no getting away from that.
"They've got some outstanding players but we've got to make sure we play to our maximum and see if we can get anything from it." 
Hartley had a tremendous attitude on the pitch, and he has transferred it to his players. Sunday won't be easy, and we need to remember that the prize of being the first team to beat Celtic -purely notional-is still up for grabs. 
Thats despite the bleatings coming from Ibrox. A sort of general euphoria at getting a point… 
Which brings me to matters arising from the court case concerning the unique remuneration policy at the original Rangers..
The judges have now retired to have a wee chat about what they have learned, they will each go away and consider the evidence, then they will meet up again and have another wee chat, and then they will declare their decision. 
It will probably take a few months. After all, they need to be spot on with what their conclusions, because our source at HMRC, at least he said thats where he was from, i personally doubt it becuase he was drunk and smelt of wee wee, said.. 
"Don't worry, we'll get our fucking bit " 
Its not really a "bit ", though , is it. 
There's a lot of people right now who must be wishing they'd been eating toilet paper to keep their bottoms clean on case of accidents..
And I'm intrigued by this letter, which at the very least hints at some sort of cover up…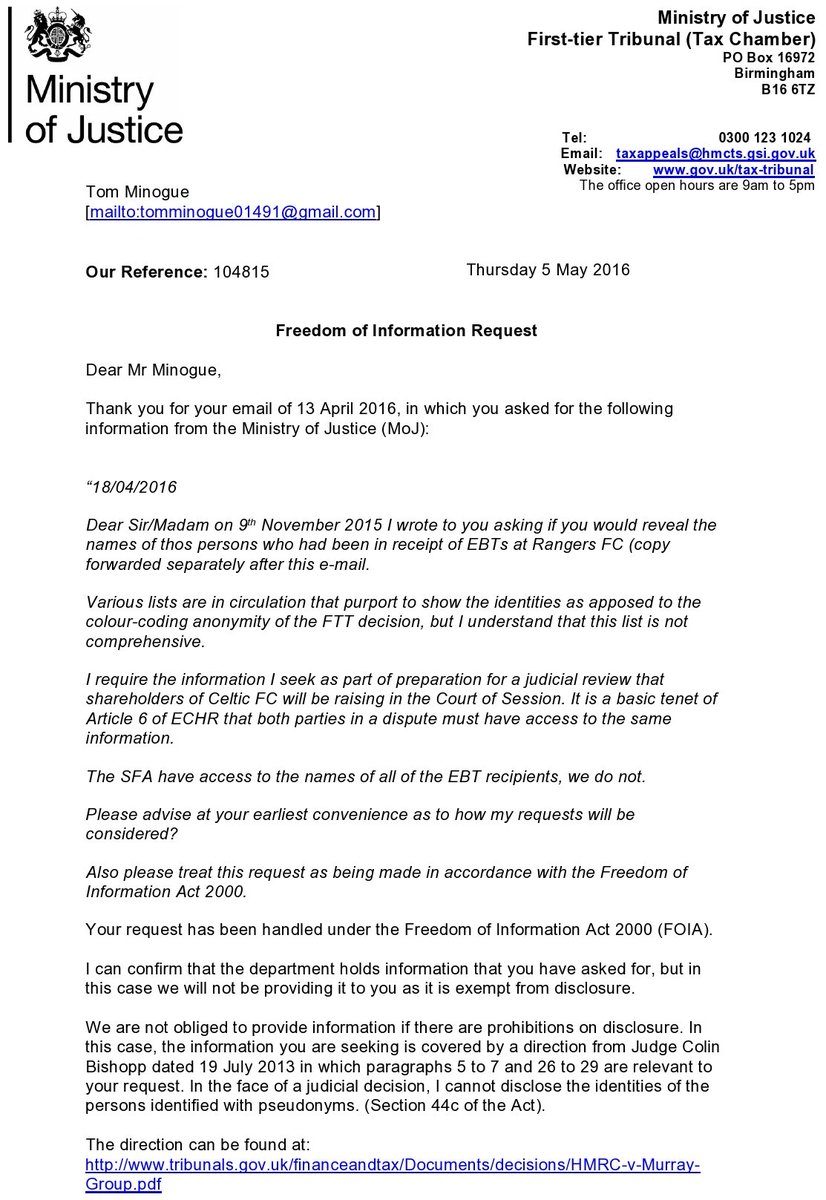 Oddly enough, in September 2013, the badly spelt Bishopp appeared to change his mind.. 
 'It was common ground before me that the presumption is that tax appeals are heard in public, and with no concealment of identity or detail. I accept that, in the past, there was good reason to fear that the personal safety of certain individuals was threatened; but the information now before me indicates that the threats have abated and have probably disappeared.
'Even if the identities of some individuals were concealed in the First-tier Tribunal's decision, the nature of the issues was not.' 
 'Perhaps because of such feelings, professional football clubs are often regarded as having a special status. In some respects that may be the correct view; but it should nevertheless not be overlooked that a modern professional football club is not a 'club', in the sense of an unincorporated association of members who join together in pursuit of a common purpose, but a commercial enterprise whose function is to generate profits for its shareholders.' 
'Any application for privacy, anonymity or redaction of detail must therefore be supported by the same type and quality of evidence as would be required of another taxpayer, and will be granted only for the same reasons. 
If only we had a couple of reporters north of the border prepared to dig into this story.
For years, Rangers lied about their remuneration policy, they amassed debts they couldn't pay, and as a result plunged into oblivion.
Its not that difficult to understand, and yet it seems beyond our media to ask the standard seven "w" questions…
What, Who, Why, When, Where, Which and How.
Okay, "how " doesn't begin with a "w" , but theres one in there.
Thats not all. 
Look at this, which also needs investigating..
It's Friday again, it's also St. Patricks Day, so lets be careful out there…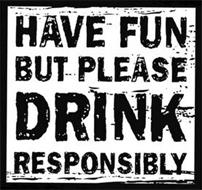 but more importantly, its time to reveal this weeks Etims 
Knob of the Week  
But before we do, I'd like to ask, can a woman be a knob ?
Yes, she can.
In the week where Nicola Sturgeon has called for another referendum on Scottish independence, Allison Paerson, who seems to want to be Katie Hopkins when she grows up, has emerged from the shadows and used her Daily Telegrph column to offer her thoughts on the self determination issue for small nations. 
Earlier in the week , she said that Nicola Sturgeon was a traitor, and demanded her execution by proclaiming
"Off with Her Head "
Having been reminded that MP Jo Cox had been murdered in the street by an extremist under a year ago, the bold Pearson changed her tune, sort of..
Nicola Sturgeon – another treacherous queen of Scots – has miscalculated
On that basis, Allison Pearson is the first female winner of the prestigious Etims award…
Knob of the Week  
Caption time, and yesterday we had Nicola and Theresa deep in conversation,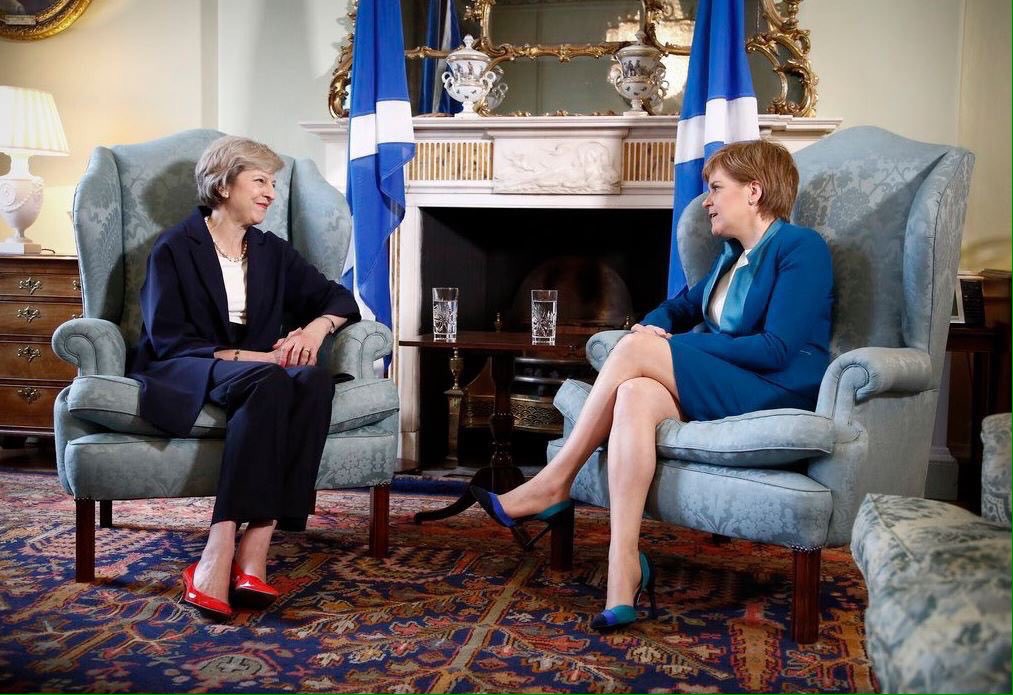 which was overheard by