Celtic Diary Wednesday March 15: Hope Springs Eternal
There we are. The sun is finally out, and the weather is turning for the better. Is that an analogy that relates to all the little niggly problems we have these days ?
Or should we heed the words of the bard, quoted above ?
I love this time of year. It's a traditionally optimistic period, where we step a little more lightly, and hold our heads up as we stride about our business. For a while, at least.
Flowers bloom-I'm a big fan of colourful floral displays, and the garden once again needs a wee bit of attention. Actually , I hate gardening, but love flowers, so when we sell this place I'm going to buy a house next to an accident blackspot.
Or is the sense of cautious optimism down to events happening elsewhere today ?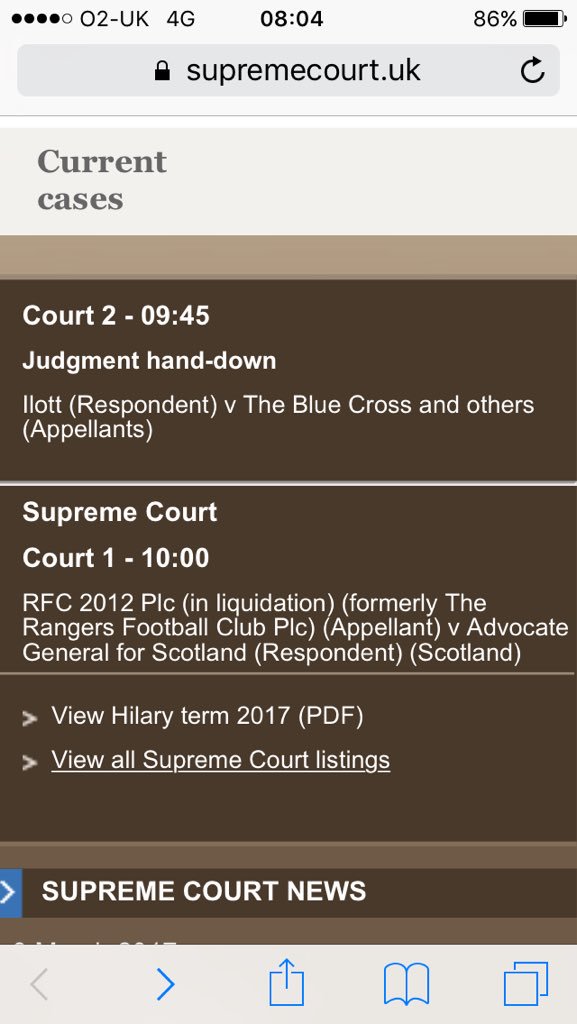 Amazingly, a Rangers website wants fans to watch the proceedings live, which might cause an awful lot of confusion among them, unless of course, the media can get their interpretations out quickly..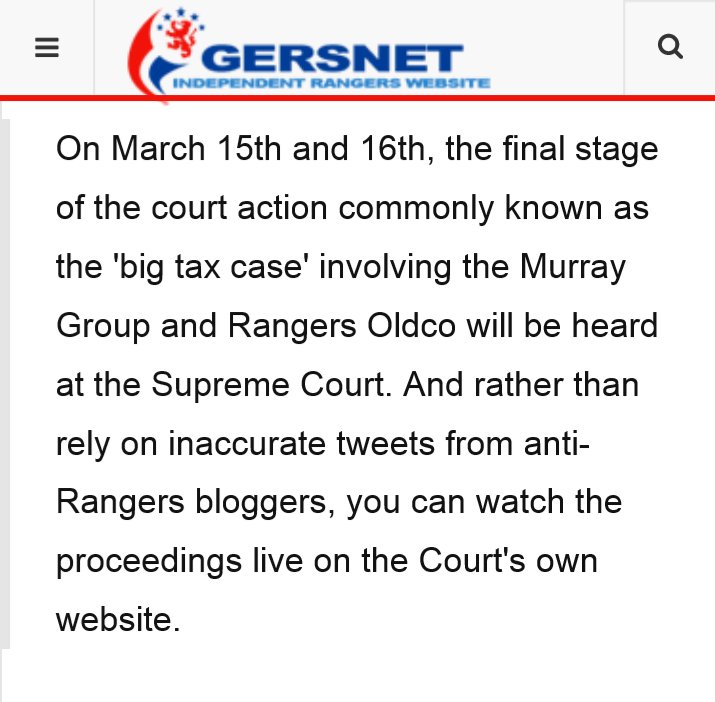 They can get confused , you know..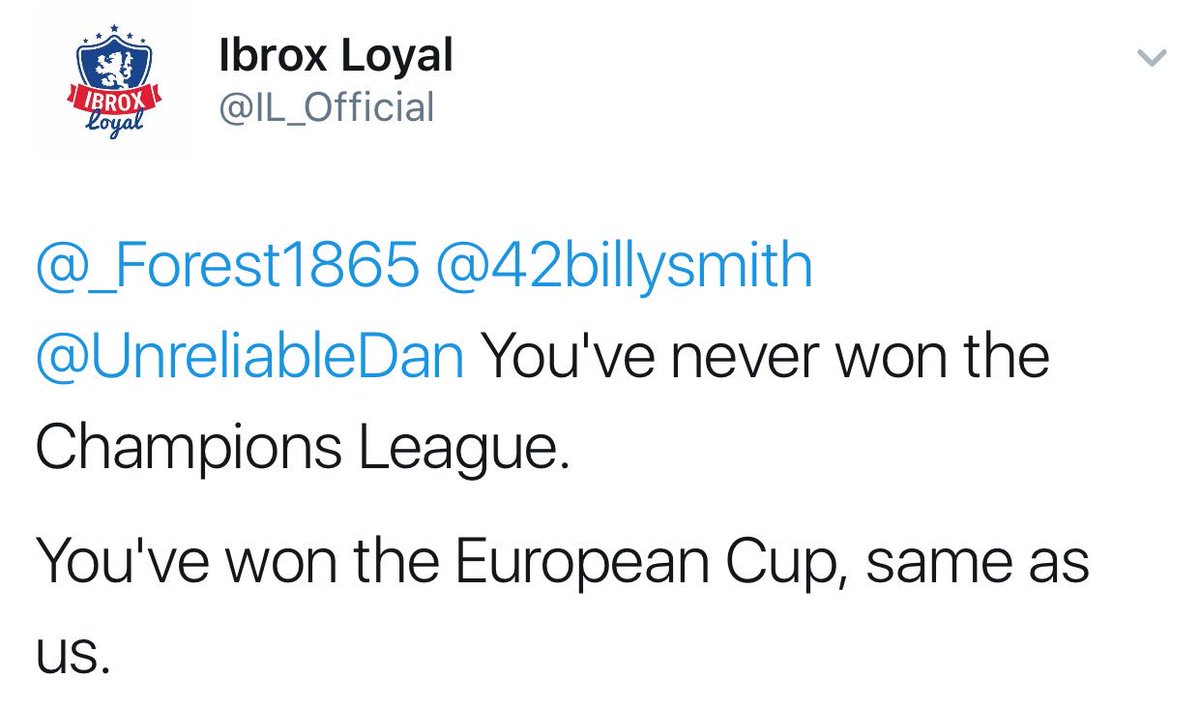 Are we really surprised they think its still the same club ?
Also today, we may well hear a bit more about the Kinloch case, the one where a chap had a bet on a certain club being relegated…
Who knows, maybe the law won't be deemed to be an ass by this evening…
But we can hope. Its that time of year.
Yesterday , we noted that it was about time the club stood up for itself against the institutionalised bias within Scottish football. After the establishments favourite club went into liquidation, society allowed them to carry on as though nothing had happened, and it appears we may be paying the price for that now.
The news everyone dreads. The cancer is back.
Evidence of this has been noted at recent matches featuring "rangers ", who burst-well, oozed- onto the scene in the immediate aftermath of the collapse of the original anti catholic, anti irish and anti civilisation club , with the backing of the SFA/SPFL and an astonishingly weak media.
Now that it appears there will always be a "rangers " of some sort, although when you examine it closely it's exactly the same sort, we're left with a much more difficult task to cleanse the game than we really ought to have been.
Protests against the SFa/SPFL are largely ignored, the same people who were in charge five years ago are still there, and incredibly still doing what they did then.
Cheating.
In England, referees are not allowed to officiate at a match featuring a team they are associated with.
Obviously, in Scotland that would present a severe problem as there would be no one who could take charge of any game featuring the Ibrox incarnation, but a similar rule up here would at least signal change.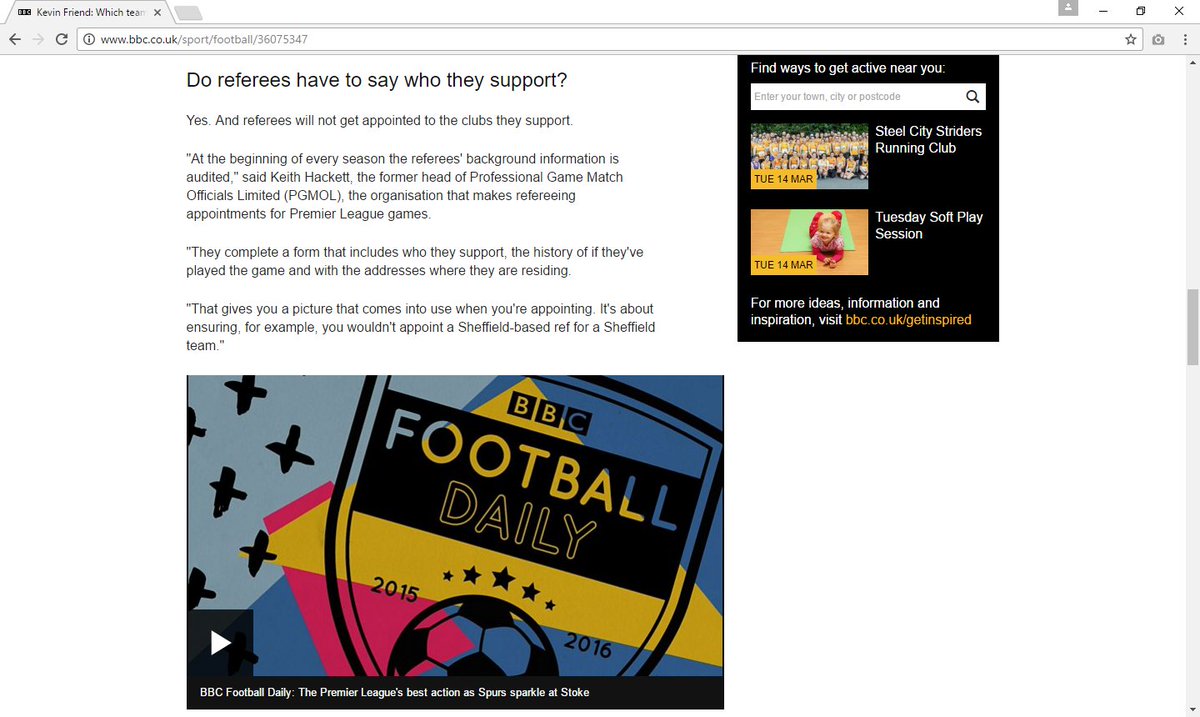 A concerted effort has to be made to put a stop to it before it gets any worse, because if we remain silent, it will get worse.
A reply to yesterdays piece didn't get to the page until just after midnight, and it deserves further consideration..
It's clear that the reason the players were 'having an off day' was because Brendan had warned them that Midden and his pissant assistants would send off any Celtic player who so much as brushed against a Sevcon gobshite at speed.
You could see this in their collective hesitancy throughout the match.
I've watched these kind of fixed games for nearly 50 years and Sunday was exactly as we can expect the Cup seem final to be.
The Celtic board have already proven that they, too, are in the SFA's pocket and, despite Phil's claims that it was KingCo's 'undignified celebrations' last April that forced Dermot to dig deep, I'll wager it was the mounting level of fan outrage re Res 12 that was the true driving force behind his financial decision.
You'll never hit a money man harder than by threatening his wallet and Desmond was astute enough to preempt the mounting calls of a fan boycott by going for Bremdan and 'the strategy'.
As for the refs, our only hope is to refuse to play with these orange fuckers in the middle corrupting our game and we should demand until we get either English, or foreign, refs, for every Scottish football match forthwith, citing Midden's display on Sunday as being the straw that finally broke the humpy fella's back.
Besides, doesn't it reek of blatant discrimination that every ref in Scotland just happens to be Scottish, with 18 out of 20 known to be of 'The Peepil', and the other two left cowed, intimated and terrified by the ongoing torrent of threats and abuse to themselves and their families should they 'refuse to play ball 'The Rangers' way.
As "gringo " says, we know its going to happen, but instead of calling it out, we adapt to it.
If your next door neighbour had a penchant for playing loud music at three in the morning would you just add soundproofing to your walls ?
No.
You would give him the rough edge of your tongue.
And thats where we have to start the fightback.
Firstly, emails , letters and even phone calls to Celtic.
They have a responsibility to their customer base and shareholders to ensure that the product we pay for is of a merchantable quality . If the dice is loaded in any game, then it isn't a game.
Over the next few days, we need to let them know exactly how we feel.
Season book renewals are due soon, and although we might be told there's a queue, and we might not get our own seats, it might be an idea to hold off purchasing for a while.
That would give us time to think whether or not we want to participate in what is quickly becoming a poor imitation of the World Wide Wrestling on the telly.
One criticism that may be levelled at such action surrounds our support for the team.
Well, if it stops one of them getting a career ending injury then I would consider that to be support for them.
Its spring, as I said earlier, when we can still be optimistic that its going to be a good year.
But that will only happen if we plant the right seeds.
Back at the ranch, and Stuart Armstrong thanked Brendan Rodgers for helping him into the Scotland squad.
Of course, had he quit Celtic and signed for a second rate English side it would have happened much sooner-European experience at club level is frowned on in the Scotland camp, ask any Aberdeen player-, but for him its better late than never.
Armstrong said;
"Since he came in, we had the initial conversation at the start of the season and how he wanted me to go about my business at Celtic," 
"That really spurred me on and gave me a great platform and opportunity to work my way into the side and play in my favoured position. I owe him a lot for reigniting my career at Celtic.
"I had been named in the Scotland squad a couple of times, first at Dundee United and then at the start of my first full season at Celtic, but I got an injury so that was a bit of a disappointing time. It was very tough to take as I have never been capped before and it was a great honour to be called up, so to decline with an injury was very disappointing.
"It was a bit up and down after that but since the gaffer has come in he has revitalised my career. He moved me into the middle and I have built on that in training, working very hard in training and contributing in games with goals and assists. It's been a good season of progress so it's been very nice to be rewarded with a Scotland call-up." 
 hopefully, he won't talk to any of the English based players while he's  there. They'll fill you full of nonsense about their lifestyle. although the majority of them now know that career wise they are in a dead end, its important for Armstrong to know his is just beginning.
With the increasing likelihood that Moussa Dembele may cut short his stay in Glasgow, its refreshing to see the return of Leigh Griffiths to action.
Denied a late winner against "rangers " at the weekend, the all action forward seems to have got through his own crisis and beaten off his demons, which included public criticism from the manager
"I'll be honest and say that it wasn't nice to hear it said publicly, That wasn't the best. It wasn't a great feeling to have it out there but I spoke to the gaffer after that and we had a good talk.
"To be fair, he has been good with me and I have nothing but the utmost respect for him and what he has done here since coming into the club. I understand where he is coming from. I know exactly what he wants from me and I can do it.
"There are ten league games remaining now and I want to get my head down and just keep myself ticking over so that I can finish strongly
"It is one of those things. I was frustrated at being injured and clearly he was too."
Thats where Rodgers excels, man management, and it looks like it has worked with Griffiths.
With the passing of one of our Lions, I would like to remember one who is very much still here, and wish a belated Happy birthday to John Clark, the quiet man of the bunch.
Ally Begg, former rock star and Celtic TV presenter, posted this wee story on twitter..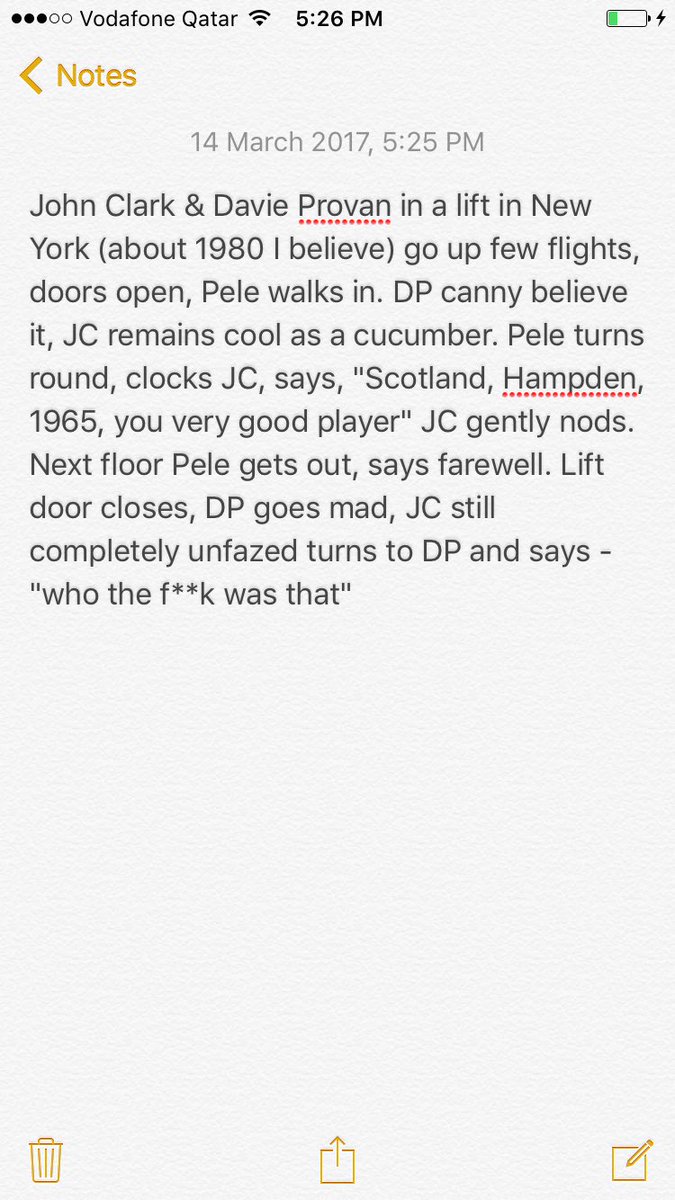 Yesterdays picture featured a "rangers " supporter , presumably banned from licking the windows, indulging in another form of oral activity..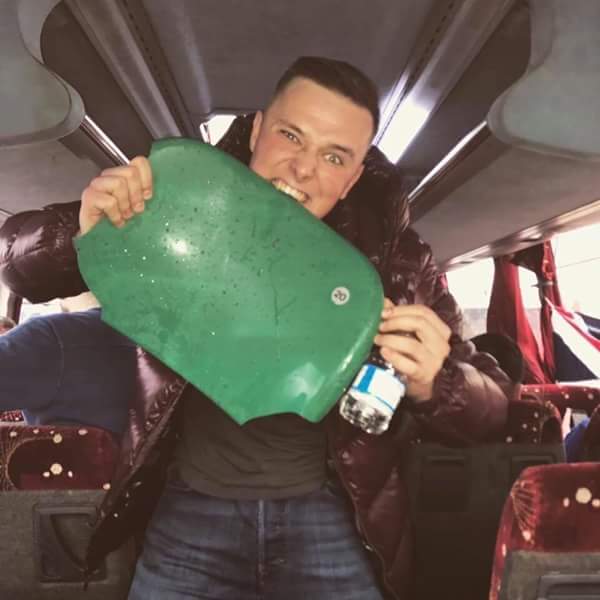 There were several along the same lines, so i put all the names into a hat , and ..