Old Firm showdown ?
So they would have us believe, it seems.
Perhaps at board meeting up and down the country media executives will look at themes such as this one and make the connection between it and their falling sales figures. Unlikely, but you never know.
The big story ahead of the game is the choice of referee-and his support team..
Bobby Madden will take charge of Sunday's fourth Celtic v Rangers derby of the season.
The SFA confirmed the appointment today with the East Kilbride whistler preparing for his first Old Firm clash.
He will be assisted by David McGeachie and Dougie Potter with Kevin Clancy as fourth official.
The SFA decision to appoint a former Ibrox season book holder as referee would be mystifying to anyone outside Scotland, but up here it provokes little comment. Well, there was one…
@ScotlandSky @celticfc @SkyFootball @SkySportsNewsHQ @RangersFC Happy days his dad is in the same Orange lodge as me 
Surely the referees commitee, seen below as they promote another candidate to the A list, would consider the possibilty that even if Madden has the game of his life, mistake-honest or otherwise-free, that he is in a no win situation ?
Still, at least he's going into the game with his eyes open. Which will make a change.
It doesn;t matter in the long run whether or not "rangers " win this game, but there are season books and Cup semi final tickets to sell, and a hearty hammering for the huns could put a dampener on Ibrox income streams, so the referee must be one who is absolutely impervious to any outside influence.
Happily, Madden won't need any outside influence.
His support team of David MacGeachie, David Potter and Kevin Clancy will need watching as well.
MacGeachie ran the line in the 1-0 cup win over the Ibrox side, which was unremarkable in itself, and there's no real reason to suspect he will try to make a name for himself.
 Dougie  Potter is the one to watch here.
The media, of course, make little mention of Maddens connection to the Ibrox club, in all of its forms, and therefore a little mention of it by the manager in his pre match press conference, along the lines of
" I don't understand why anyones worried, Madden is a fine referee and he will not allow his feeling for "rangers " to affect his performance. "
then all will be well.
On the field, Moussa Dembele, who has popped the ball into the net against "rangers " once or twice this season already, is looking forward to the game..
"I am always calm, relaxed. I try to focus on the game, on my own game, and not be distracted by the talk that goes on round about it.
"I look forward to every game, not games that everybody talks about. I have played football all my life, this is what I do, and I just enjoy every moment of it. I want to get better and the best way to do that is learning on the pitch. So that is all I think about, not that I must score.
"Also, it is never about one player. It is about the team. The first thing for me will always be that the team wins. Thankfully we have enjoyed a lot of that this season so far."  
Something that hasn't really been in the headlines is the fact that Scott Sinclair has made a tremendous contribution to Dembeles success, in fact the duo have fifty goals between them, which isn't bad for any two forwards playing together.
"We have worked to get a good partnership and I think you can see that on the pitch But he is a top player. He is excellent.
"He seems to know how to get the ball to me in the best position. It also says a lot about his game that he scored so many goals for us." 
The big man was asked how he thought he do against the plucky , cash strapped First division winners, and he was suitably respectful..
"They're fucking shite. If I don't get four or five I'm going to chuck it and go and live on a boat." 
Well, thats what I would have said if I was him, which is pretty much the same thing.
Speaking of respect, Brendan Rodgers has come on for a bit of flak after he said that St. Mirren were the best team we'd faced domestically this season.
Apparently, that means he was being disrespectful.
So he was rather guarded when he was asked how he felt about Sundays game..
"They're fucking shite. If we don't get four or five I'm going to chuck it and go and live on a boat."  
Thats what I would have said etc…same thing etc…
"rangers" current manager Graeme Murty is the sacrifial lamb for this game. With the Ibrox club waiting on a decsion from Pedro Caixinha so they can go cap in hand to MacInnes/Ferguson/Brown/MacLeish, the flexible coach is looking forward to the game.
Joe Garner, for instance, will miss the game. (Who ? -Ed   big fellow, waves his arms around and falls over a lot-Ralph )
"It's a shame for him that he is going to miss out on an experience, it's a shame for the squad that you take those goals out of the game. 
All of them ? He's only scored about half a dozen.
"But I'm always been a firm believer that it's a massive opportunity for someone to go and impress, and you couldn't pick a bigger game.
I think you could.
"What game do you come to Rangers to play in? You come to play in this game, so someone is going to get the opportunity to go and play against our biggest rivals, at their ground and put a shift in for the team and make a statement for his career and for the club. If I'm brutally honest, if I'm a player I'm thankful for that opportunity." 
Towing the party line there, building it up. Yet, as a true Tim at heart, deep undercover, he doesn't say "Old Firm " ..bless him.
Actually, he could bless himself. That would be funny as fuck.
Of course, he sees everything differently.
Perhaps Murty was just getting into character here. As a Celtic supporter in his younger days, maybe he was just trying to be like the supporters of his own club..
Caixinho is supposed to be flying into Glasgow anytime now, where he will become the new clubs fifth manager in as many years, but oddly enough, we've not actually heard from him directly.
Should he not arrive, it will be another blow for the club who failed to lure Ross Wilson, a scout at Southampton, to be their Director of Football, after he turned the club down.
Apparently he had a look on the company check website, which allows you to study a company's finances, and when he finished laughing, he rang Ibrox to tell them he would rather stay where he is as he prefers paid work to voluntary labour.
The ever optimistic media now claim that Paul Mitchell of Tottenham is next in line, as they work through the list that ends in
Brown, J, Currently unemployed and cheap.  
Away from all that, and quite possibly of major concern ahead of the cup semi final, is this little nugget, which demands attention..
@celticfc @CelticFCSLO Got my phone bill and have £26 in call charges for using your number to buy tickets..on one day.Ridiculous charges!


Hang on, haven't we got a ticket office to deal with, er, tickets ?
Why are we paying an outside agency call charges ?
Premium numbers are unacceptable, especially when the cost of tickets is prohibitive to some.
Sort it out Celtic, or the pitchforks coming out.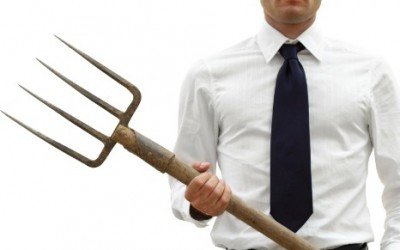 There was also a move by the Ibrox support to disassociate themselves with the darker aspect of their supporters reputation..
RangersQuickNews Retweeted GJ
Going to OF game? Help them with their hygiene standards by leaving cleaning products in the toilets…
RangersQuickNews added,