Celtic Diary Friday February 17: Newspaper Bias Laid Bare
Back in the day Celtic supporters were accused of paranoia. These days, its obsession.
What, in fact, Celtic fans suffer from, or perhaps are blessed with, is a unique perspective on the role the media plays withon Scottish football, a perspective that allows us to see exactly what the agenda is.
The Daily Record has long been the subject of criticism from Celtic minded folk, episodes such as the "Thugs and Thieves " headline, which accused Celtic players of being, well, thugs and thieves, during a night out have served to fuel suspicion that the paper has it in for our club.
There has also been a suspicion, this time fueled by a lack of investigative reporting, a complicity towards major scandals and a fear of losing even more readers , that the paper sometimes favours one Glasgow club over another.
Actually, we can now show that they favour one particular club over any other, which kinds of blows away any myth of impartiality from the rag.
A recent advert on the "rangers " website has called for volunteers to help with the running of the business on matchdays. Effectively unpaid labour dressed up to differentiate it from the good old days of the Empire when labour was imported from Africa on boats.
This was featured by the Daily Record as…
Which some may find a little odd, when compared to the coverage a similar scheme at Partick Thistle…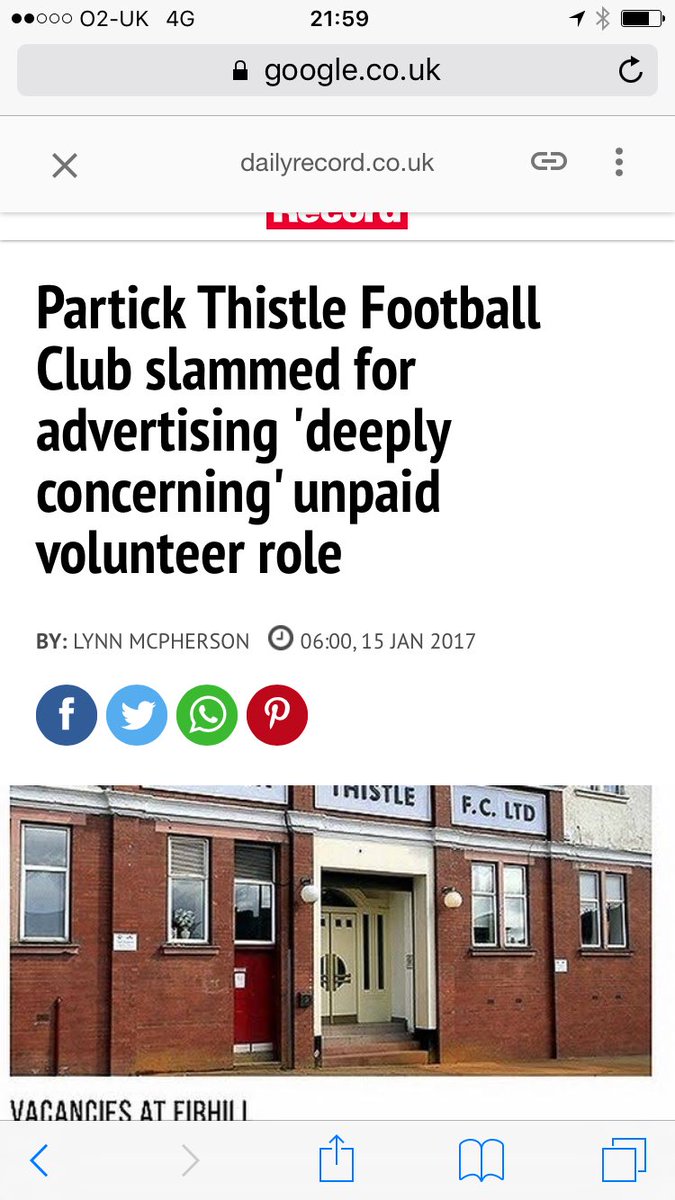 Or the criticism received by St. Mirren, for paying less than the minumum wage, but still above, er, nothing.
Whilst we've all known this for a while, there are still some who buy the paper, and indirectly pay the wages of the editor who oversees this agenda.
As I've said before, when you go into the paper shop, unless you've been caught short near a public toilet, just get the fags, a drink and maybe some crisps.
Back at the ranch, and Brendan Rodgers , already elevated to near sainthood by the support, may have a secret that is the reason he is so successful as a manager.
He's a cool dude.
"Personally, I try to stay as calm as I can. I ask the players to stay calm so I can't be jumping up and down on the sidelines like a lunatic.
"It doesn't help me make tactical decisions during games so my own ethos has been to remain cool under pressure so I can make those decisions to impact the game.
"You can't be too emotional. Even though I am young in terms of age, I've stood on the sidelines for hundreds of games. 
He went on to confirm what we all thought-the squad is fitter, and its worth staying to the end of the game in case you miss something…
"The players will tell you they have that drive to keep going. It's something we spoke about at the beginning of the season.
"Celtic is a winning club. You have a choice about how you win. You can just do enough or you can be the very best you can be. For me there is no choice.
"There are certain times when you can manage a game but if you get two or three it becomes can you get four and five? Their job is to entertain.
"You can do that when you are super fit. If you look at our stats, most of our goals come in the last 15 minutes.
"I remember not so long ago people were questioning this squad's fitness.
"But there are boys who have really bought in to the sports science of the game. We've got a brilliant physiologist and sport scientist who have got a periodical programme that allows them to be at a certain level of fitness.
"That allows us to keep going from the first second to the last – and that's what you need when you have an obligation to the supporters to entertain.
"They stay to the end because they know if it goes to three or four there's a good chance it could go beyond that. 
"We want to win the best we can." 
And , it seems, as often as we can. If you listen to the podcast recorded last night, you'll hear the rarest of things where Hector and i agree on something, and its that going through the season unbeaten would make this a truly memorable year, even more so than winning a treble.
And indeed it would.
Like all good guys throughout the centuries, Rodgers even extended a hand of solace to recently sacked/resigned /escaped former "rangers " boss Mark Warburton..
"It's disappointing when any manager loses their job, especially when they lose it in the way that he did,"  
" Disappointing" is a diplomatic way of saying "fucking hilarious ".
"Everybody was lauding the job he'd done here, in his first full season." 
"Mark's job was to come in and restructure the club and the playing style," Rodgers said. "In the first year, I don't think anyone would have argued with that. The step coming into the Premiership was always going to be difficult in that first season, no matter the budget, but everyone saw after the Celtic-Rangers [2016 Scottish Cup semi-final] at Hampden [which Rangers won on penalties] what a really good job he'd done.
Careful Brendan, you know what we hand out on Fridays around here…
"So I find it disappointing that after this period of time, he ends up losing his job. I know his passion for Rangers was making them the very best that the could be under the circumstances they were in.
"So I feel for him, [assistant] Davie Weir, who's a good guy and a real Rangers legend, and along with [former head of recruitment] Frank McParland. They wanted what was best for Rangers. It's sad to see them go."
Actually, he's just being nice. There wasn't anything else he could have said, at least not without causing a bit of a kerfuffle, and we did see him chat about what he'd said later with his captain…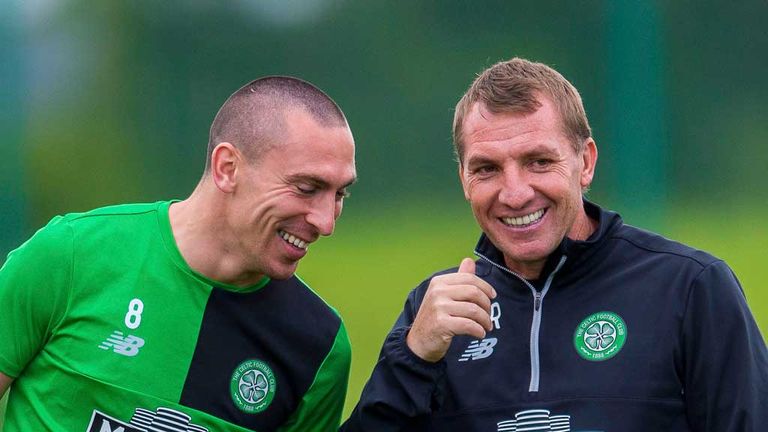 He went on, as the audience milked up his sympathy for the ex city trader, who apparently wasn't very good at that either…
"I've got no doubt that [Warburton] will get into management soon. It just depends on the timing and the circumstance," 
"When I left my last job [Liverpool] in the October, I was pretty clear that I wasn't going to look to get back into work until the following season. I needed a period of reflection to take that time and look back on my experiences at Liverpool and hope to be better in my next job.
"Mark might feel exactly the same. It's come at a time in the season where you maybe just reflect now on the good job that he did at Rangers and look to get back in during the summer." 
Warburton won't manage again in football. He tried to get away from ibrox last summer, and no one wanted him. Nottingham forest are alleged to have said "fucking hell, we were only kidding " when questioned about a position there..
He'll go back to trading in stocks and shares, which is ironic considering the place he's just left aren't allowed to.
Who will replace him ?
Well, lets hope its not Billy Davies, the former Nottingham Forest boss who must now be fully recharged and ready to go after three years without a job…
Wes Morgan has suggested that his old Nottingham Forest boss Billy Davies would not have allowed Rangers to fall so far behind Celtic had he been in charge this season, The Scottish Sun reports.
The Gers are currently looking for a new manager having parted company with Mark Warburton shortly before their Scottish Cup tie with Morton last week, and Davies has been one of the names that has been widely linked with the role.
And Morgan – who played under Davies at the City Ground – has insisted that the Light Blues would not be looking to close a 27 point gap to their Old Firm rivals at this stage had they had the 52-year-old at the helm all along.
We'll pause juts for a moment here, because I don't know who Wes Morgan is..
Westley Nathan "Wes" Morgan is a professional footballer who plays as a defender for and is captain of Premier League club Leicester City and the Jamaica national team. 
And Billy Davies ?
William McIntosh "Billy" Davies is a Scottish football manager who is currently without a club. He won the 2007 Playoffs with Derby County, finished as runners-up in 2005 with Preston North End, and reached the semi-finals in 2006, 2010 and 2011
Nottingham Forest boss Billy Davies joined Tommy Sheridan in swingers orgies, claim two women
EXCLUSIVE: FOOTBALL gaffer Billy Davies has been accused of being so close to old pal Tommy Sheridan they took part in sleazy three-in-a-bed romps together – according to claims by two different women.
Oh right. That Billy Davies.
( Note, do not google the two names together , especially the images. You'll go blind. )
So, whats Wes saying ?
"The points gap is pretty ridiculous at the moment, but if Davies was in charge I don't think it would be like that."
He's got a point. It wouldn't be pretty ridiculous. It would be absolutely ridiculous.
I don't understand all the fuss. There's only one man to take the helm at "rangers " . Well, two, if you count his assistant…
Celtic look ahead to the visit of Motherwell tomorrow, with the game kicking off at 3pm in the afternoon.
We believe the SPFL already have a man in to fix the computer.
Motherwell held Aberdeen to just the seven goals in midweek, and haven;t conceded that many to Celtic for nearly a year, so they are hopeful ahead of the match.
Whereas Moussa Dembele could write his name into the history books by doing something no one has done since the second world war, and securing a third consecutive hat trick…
As long as he gets half an hour or so on the field, that shouldn't be beyond him.
Serious stuff now, for those of you going to the game.
The recent match in Perth saw some rather unconventional and perhaps heavy handed policing…
This was explained by a senior officer as a direct response to an assault on a policeman who had apprehended a supporter who had ventured onto the red ash at the side of the pitch.
An incident presumably missed by all the cameras at the ground, and something which didn't appear as an excuse until midweek after the game.
Of course, that supporter has been arrested, charged and, oh wait…
I wonder of anyone who was at the game has any further details, and if they'd like to add them in the comments section.
For some reason, and it may just be my paranoia, or obsession, or increased perception about the way things are reported, I'm not entirely convinced by this version of events.
The use of cameras to film the support in case anyone steps out of line is a worrying development, yet film of this event is somewhat scarce, which some ( me )  find surprising .
These days stepping out of line is a lot easier to accomplish than in years gone by, as the draconian OFBA Act now means that even the most innocent of utterings can be construed as offensive, even if no one heard you.
do yourselves a favour..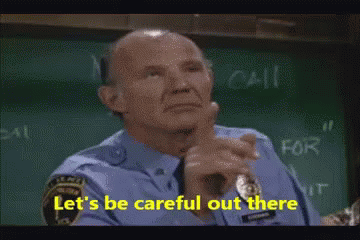 Don't let them wind you up.
Don't let them spoil your day.
Above all, don't get into trouble. They'll soon get bored and go out looking for real criminals. They need their bonuses just like everyone else.
It's Friday, and now we can shift our attention from Police Scotland to
Knob of the Week
We go back to earleir in the week, and lets be honest, it would have taken a lot to beat this guy, as for him being a knob is a professional requirement.
Happily, he's found that easy to achieve.
Adrian Durham, shown here waiting for the instructions to his headphones to arrive..
is a presenter on Talksport radio, the Sky owned outlet which does its best to annoy listeners , which leads to them doing what i'm doing, i suppose, talking about them.
Durham claimed in the week that Mark Warburton had transformed Celtic and "rangers ", and fair enough, he;'s entitled to his views, but most people formulate an opinion based on meticulous research, whilst Durham simply makes a living having adapted a second physical orifice to expel waste.
Sometimes, its not what you say, but how and why you say it that earns the coveted
Knob of the Week 
award, and lets be honest, Adrain Durham, you did it in some style, leaving other knobs trailing in your wake.
Well done, and do you know, I've a feeling he'll be back for more…
Yesterdays picture, perhaps a little in bad taste, was a reminder that even popular Presidents can have their terms rudely terminated by extremists.
These days, if an extremist president were to have his tenure curtailed, the protaganist would be popular,
I juts wondered what they were thinking after Kennedy's change of heart and policy had made him popular with the people, who then overlooked his other faults..
My entry-"Tell you what, my headaches gone " was deemed unsuitable so the winner is…
So on to today, a little less controversially.. anyone know what this is ?