So don't stand so close to one of them if you can help it, especially now I've explained what that odd smelling substance is that is running down their leg every time you mention tomorrows game.
From Going For 55, the ambitions of Scotlands newest club have altered slightly now that Celtic have got their own 55 (points ) which leaves what could be called a splendid effort or beginners luck for "rangers ", enjoying their debut season in the top flight.
Depending on how charitable you feel.
It's amusing to watch some of the reactions, which go from the defiant..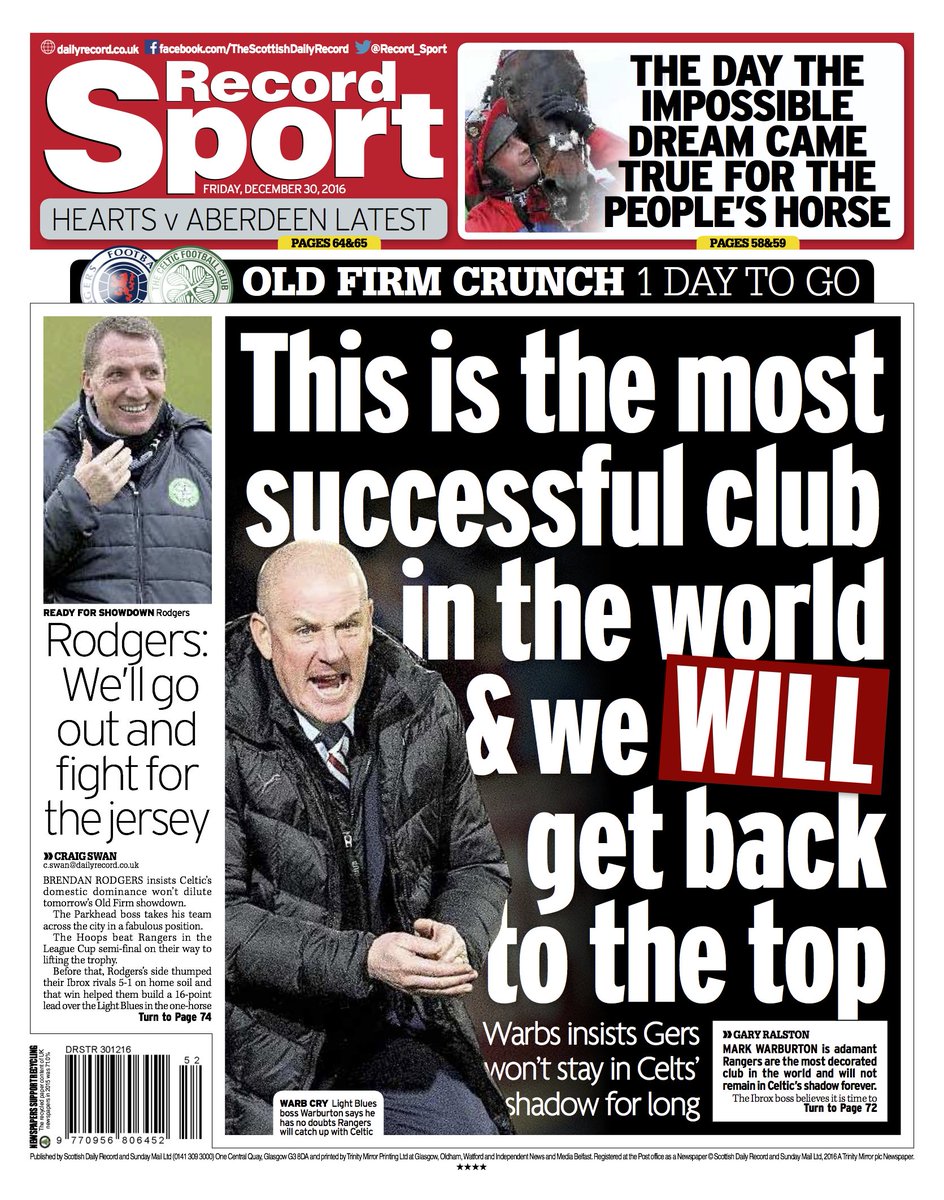 and the provocative..
Hogmanay Old Firm Statement
Representatives from Club 1872 met with Police Scotland yesterday to discuss issues relative to the forthcoming Hogmanay Rangers v Celtic game at Ibrox. It afforded us the opportunity to raise concerns in respect of the previous league encounter earlier in the season at Parkhead, and in particular the hanging of effigies of Rangers supporters in mock style executions, which alarmingly, even several hours later and despite images of this offensive conduct being circulated to widespread condemnation both inside and outside Scotland, Police Scotland had failed to take any action relative thereto, suggesting no complaint had been forthcoming. Furthermore the importance of respecting the  minute silence associated with this fixture was emphatically emphasised to Police Scotland.
Police Scotland have assured us a robust, even handed Policing model will be in operation on the 31st, with particular emphasis on intelligence led searches of supporter's buses, zero tolerance of sectarian and alcohol related offences, with every likelihood that persons arrested will remain in custody for the next lawful court date in 2017. Where necessary retrospective investigation will be undertaken using CCTV. We at Club 1872 would expect such zero tolerance to be extended to banners or flags containing words such as "Kill All Huns", "Hun Scum" or other similar unedifying and unacceptable messages directed at Rangers supporters.
Police Scotland are now fully aware of the residual anger amongst our support and the growing movement amongst our members to further restrict the number of tickets allocated to the away support in respect of this fixture as a consequence of events at Parkhead earlier this season.
A key function of Club 1872 is to represent, protect and defend the interests of our members and the wider Rangers fan base and in that regard let no one be in any doubt we will pursue those aims without fear or compromise.
 
Issued by Supporters Voice Limited, a Club 1872 company 
to the desperate.. 
"Disappointed not to get 3 points v St Johnstone but it's another game undefeated going into the weekend," Martyn Waghorn, @RangersFC
and the hopelessly optimistic -Mark Warburton again.. 
"If we can give the fans a win it will be fantastic. For the players it would be great to take 16 points from 18 heading into the break. 
"To cement second place would be tremendous. We want to give our supporters a great day out at Ibrox.
"We've had one defeat here, in the League Cup, over 18 months. That is a strong record. Anyone would agree with that. We want to protect it, that's for sure." 
Whilst there's no doubt that the Ibrox club have hit a purple patch, its only by their own standards, as there is no comparison between their form and the juggernaut that is Celtic in the first half of the season.
However, there is a reasonable argument that things might be different at Ibrox, especially as Celtic will be wearing their Ibrox kit..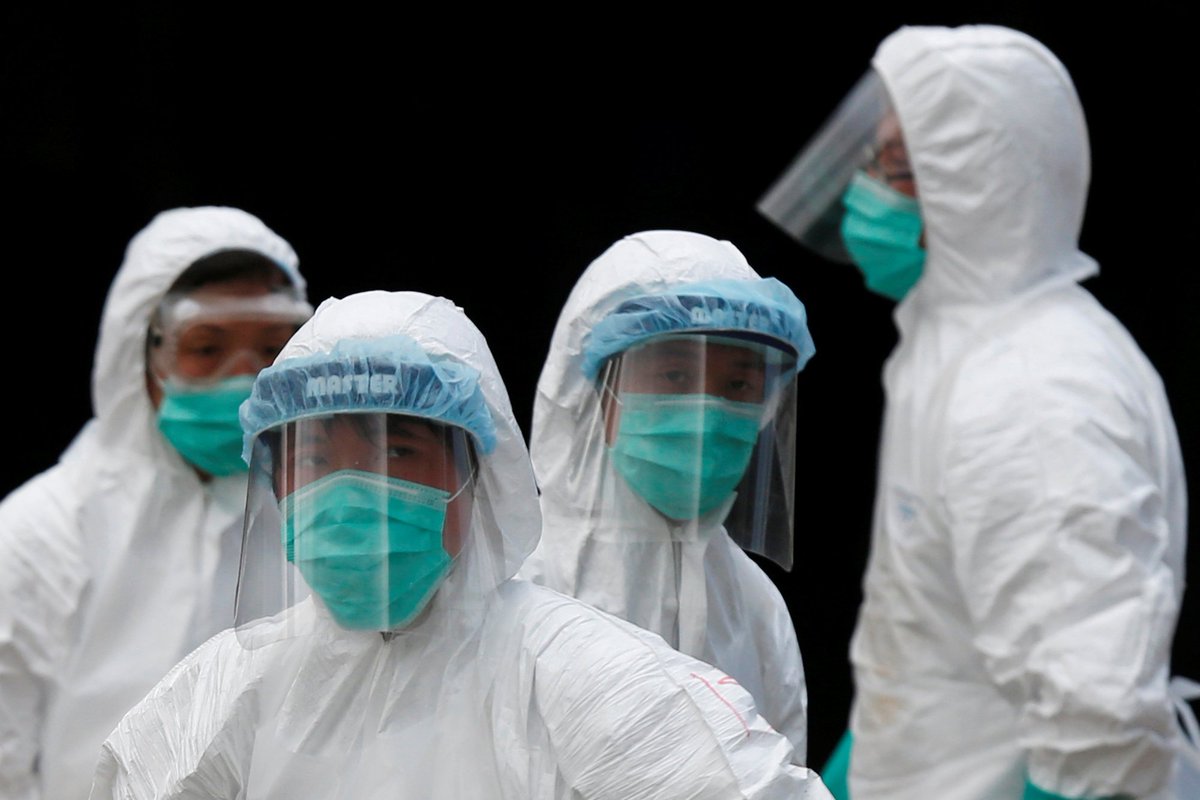 The first article is simply the Ibrox PR machine asking fans not to give the manager too much stick should Celtic win the game, especially if they win it as convincingly as anyone with a modicum of football knowledge would predict.
In fact, Warburton wants his fans to forget about tomorrows result altogether, and for them to wait until May before deciding he's useless..
 "It has to be where we finish. I understand (the comparisons to Celtic) and please don't think for one second I'm understating it.
"But at the end of the season come May, where do Rangers come in the league? 
"We spoke at the beginning of the season about being highly competitive and learning and gelling as a team over the course of the season.
"So if we do that and grab second spot, will we have had a good season? You tell me."
Note now there is no mention of going for 55, simply just securing second place, which will become securing a place in Europe, then a top six finish for his tired side. They won't be relegated unless there is a complete collapse or some kind of insolvency event, neither of which can be totally ruled out, so they can, like every other newly promoted team, take solace in securing a top flight place for next year.
The inflammatory piece from the Vanguard Bears can be dismissed as another example either of paranoia or stupidity, agan depending on how charitable you feel, though it does set the day up nicely for a trip back into  the darker side of West of Scotland, as they make their excuses for a support so unenlightened that they genuinely think that their god has spared his Peepil from the usual end of days associated with the term liquidation.
Genuinely, and not just because the media persist in the myth, sections of their support-the loudest part-somehow feel that normal business rules somehow don't apply to them, lending authority to an already ingrained sense of supremacy which hasn't gone away yet.
Which , in turn, means that those who do understand the simple concept of going out of business when you owe more than you bring in are often the target of rage, as if it was us who didn't pay their bills and ignored the basic principle of taxation.
If there is trouble tomorrow, and there will be, perhaps that article should be mentioned in court.
Another article, which should be compulsory reading for all Scottish football supporters, and maybe one or two in the media is this one, from "Foul " magazine in 1974.
If you want more detail on that, pick up a copy of Sheriff Irvine Smith's book,
He doesn't pull any punches in his frank assessment of the Ibrox disaster and the clubs involvment.
This is more significant ahead of this game due to stories circulating that Ibrox is again in a state of disrepair, prompting some supporters to decide not to go anywhere near the place on Saturday.
Me, for instance. And quite a few others I know.
The word on the street, courtesy of Irish reporter Phil MacGhiollabhan, is that the club will put nets under the roof to catch any bits that fall off, but not until after the game, as presumably the structure won't become unsafe until Sunday.
Which means they think all the noise and jumping about will knacker it further, or, more worryingly, it means the place is already fecked and they need the money from the game to pay for repairs.
You know, in the way a similar club once needed European revenue to stave off administration.
We can only hope that the story has been fed to MacGhiollabhan to undermine his credibility, and its completely false. He'd be happy with that, but he also has a tendency to be rather accurate where the big stories around Ibrox are concerned.
Whilst Celtic have said they are aware of the rumours, it appears they are willing to take the Ibrox clubs word on the safety of the ground, and in fairness, there's little else they can do.
Though were it me, I'd be spending a few days answering phine calls to the ticket ofice assuring fans that their tickets are in the post, and not to worry if they don't arrive, as they'll get a full refund and its on tv as well.
And they wouldn't arrive, as I wouldn't have sent them out in the first place.
Years ago, when the original Ibrox club, I forget their name, went down, the diary warned that the establishment would do whatever it took to put them back where they felt they should be.
No matter what it took, so should we really be surprised if this story turns out to be true ?
The game itself should be fairly routine for a rampant Celtic, still with just two points dropped this season in the league, and the biggest danger to extending that run comes from within, complacency.
The manager knows that, and will no doubt have told the players that.
Rodgers said;
"Every game is intense, it doesn't matter what the points difference is," he said. "You are fighting for your shirt.
"One of the things I said to the players when I came in here was that they are defending the culture of the club. That is in every single game not just a Celtic v Rangers or Rangers v Celtic game. It is every time you play.
"You have a duty to defend the great culture of this club. Whether you are 16 points, possibly 19, possibly 22 in front it doesn't matter; we have to fight."
This may point to Celtic treating this game as a cup final, and he's not the first manager to identify with the Celtic culture, although he is the first to call it that..
Of course there are similarities, as this Rodgers himself said back in May. They knew each other…
"The last time I saw Tommy, bless him, I came up here to watch a game against Hearts in 2007,".
"I was working with the reserves with Chelsea at the time and was talking with Leicester City about maybe getting my first job in management with them.
"I thought I needed somebody experienced to come in beside me. At the time, Milan Mandaric was the Leicester chairman and he was talking about a director of football. So I said: 'Listen, if I am going to come in to Leicester I would love to bring a guy in with me, Tommy Burns'.
"My idea was to get Tommy in to Leicester as a director of football, because he wasn't really wanting to manage in his own right any more. He was working within the youth department at Celtic at the time.
"So I came up to see him and we talked about if I got the job at Leicester he could come in as a director of football. He said one day he could come back to Celtic as a director of football and I could come back as a manager. That is how ironic it is.
"At that point, what he was talking about was being a director of football at Celtic. I came up, met him in the hotel the night before, we had a great chat, I came to the game and we went back to his house to see his wife, Rosemary, afterwards.
"It was something he was keen to do from a football perspective. I think his family and Rosemary had been down south for a few years and 
wanted to be up here. But it was certainly something that made him think.
"But the only thing that was making him want to do it was the possibility of him coming back to Celtic one day as the director of football with me as a manager. So this is a poignant day for me, really.
"When I first started out in coaching, it was on a part-time basis at Reading. When I stopped playing I was working in the academy there. Obviously, I looked up to Tommy because I was a Celtic supporter and he had been a player here.
"But when he came in at Reading, he sort of took me under his wing a bit. We were able to talk about football and very quickly I saw his passion for it. I knew he was a fantastic player and had known him from managing Celtic.
"In all fairness to Tommy, his brain was that of a top player. When he was at Reading as a manager, he probably didn't work with a level of player that matched his abilities. But what I saw at that early stage of my coaching career was two things.
"One was the detail that he put into his coaching. He loved working with players, loved improving players, loved making them better. But also his human qualities impressed me. He was a wonderful man.
"I used to watch him and see him about the place and even when he was under pressure there he never changed. He was a good man. He always had time for you and I never ever forgot that.
"As a young coach I was looking for many influences and many inspirations. Tommy was a huge influence. He was there with Packie Bonner. Both of them were extremely helpful to me in the early stages of my coaching career.
"I have just noticed the photos of him on the walls here. He will always be here.
For me to follow in the footsteps of Jock Stein, Billy McNeill, Davie Hay and Tommy and these guys as manager is an incredible feeling of privilege for me.
"I think Tommy would be very proud of me today. He was a Celtic man, he always just wanted what was best for Celtic – whether he was supporting, playing for or ultimately managing the club. He never lost that love for the club, even when he'd left to coach at other places like Newcastle and Reading.
His passion and emotion for Celtic was always there." 


That was Brendan Rodgers talking in May, and in the intervening months, and I'm surprised no one else has spotted it, the influence of Burns in how he manages players is plain to see.
Added to his considerable coaching experience and methods, combined with the mature way he deals with the press, a new and glorious chapter in the clubs history is about to be written.
We may well be watching a new legend being written.
It's Friday-I've lost track of what day it is, Tramadol and Wine being my plan for a Christmas single next year, but this week i've remembered that the week isn;t truly over until we've announced the Etims
Knob Of The Week.
Over to IndyRef 2 website for details of how an MSP outgunned all competitors with a spectacular effort to secure the title…
A Rangers supporting Conservative MSP has ended up red-faced after a journalist he implied was condoning intimidation of colleagues, highlighted her own dreadful experiences at the hands of Rangers fans.
Murdo Fraser targeted journalist Angela Haggerty after she refused to join him in condemning protestors who gathered outside BBC Scotland studios during the independence referendum.  Ms Haggerty instead criticised the description of protestors as 'zoomers' and also insisted the BBC should give the Yes movement a fair hearing.
The MSP had posted a tweet in which he had described BBC critics as "zoomers".  He also claimed protestors had been "intimidating" BBC staff.
The tweet had been in response to a headline in The National newspaper which read "New boss of BBC Scotland admits people lost faith during the indyref – and winning them back will take a lot of work".
However his tweet was criticised by Angela Haggerty who tweeted: "Shouldn't be a surprise that Murdo doesn't want the BBC to do a better job on indy. We can't have Yessers getting a fair hearing now can we."
Ms Haggerty, who edits the Common Space, added: "Politicians like @murdo_fraser should know better than to describe voters as 'zoomers' for holding a different opinion to him. So divisive."
A defiant Fraser responded by accusing the journalist of not being concerned about intimidation of fellow colleagues.  He said: "Might have imagined that a journalist would be concerned about intimidation of colleagues. Oh well."
However the Conservative MSP was left red-faced after the target of his ire drew attention to the very real intimidation she herself had endured at the hands of Rangers fans.  Haggerty revealed she had been forced to call in police and the episode had led to at least one fan being sent to prison.
In a series of tweets she said: "The most threatening intimidation journalists here have faced in recent years has been from Rangers fans and I've fought it at every turn."
She added: "The British nationalist Rangers contingent, however, required anti-terror police to deal with it when I was threatened
"A man was jailed for 6 months. I had an anonymous tip off about an extremist element "stalking" me, with detailed information."
In January 2014 David Limond was convicted of sending a threatening communication aggravated by racial and religious prejudice.  At the trial, the court heard a recording of Mr Limond's Rangers Chat podcast which was broadcast on September 2012, in which a segment called "Taig of the day" featured Ms Haggerty.
The journalist, who at the time worked for business magazine The Drum, was targeted by Mr Limond after editing a book about the financial collapse of Rangers Football Club.  In the podcast, Mr Limond sang a jingle in which he repeatedly described Ms Haggerty as "Taig of the day" and "scum of the day".
So, congratulations must go to Murdo Fraser, for proving that intelligence and maturity are not traits that are required to succeed in Scottish politics.
Well done sir, you are this weeks Etims
Knob Of The Week.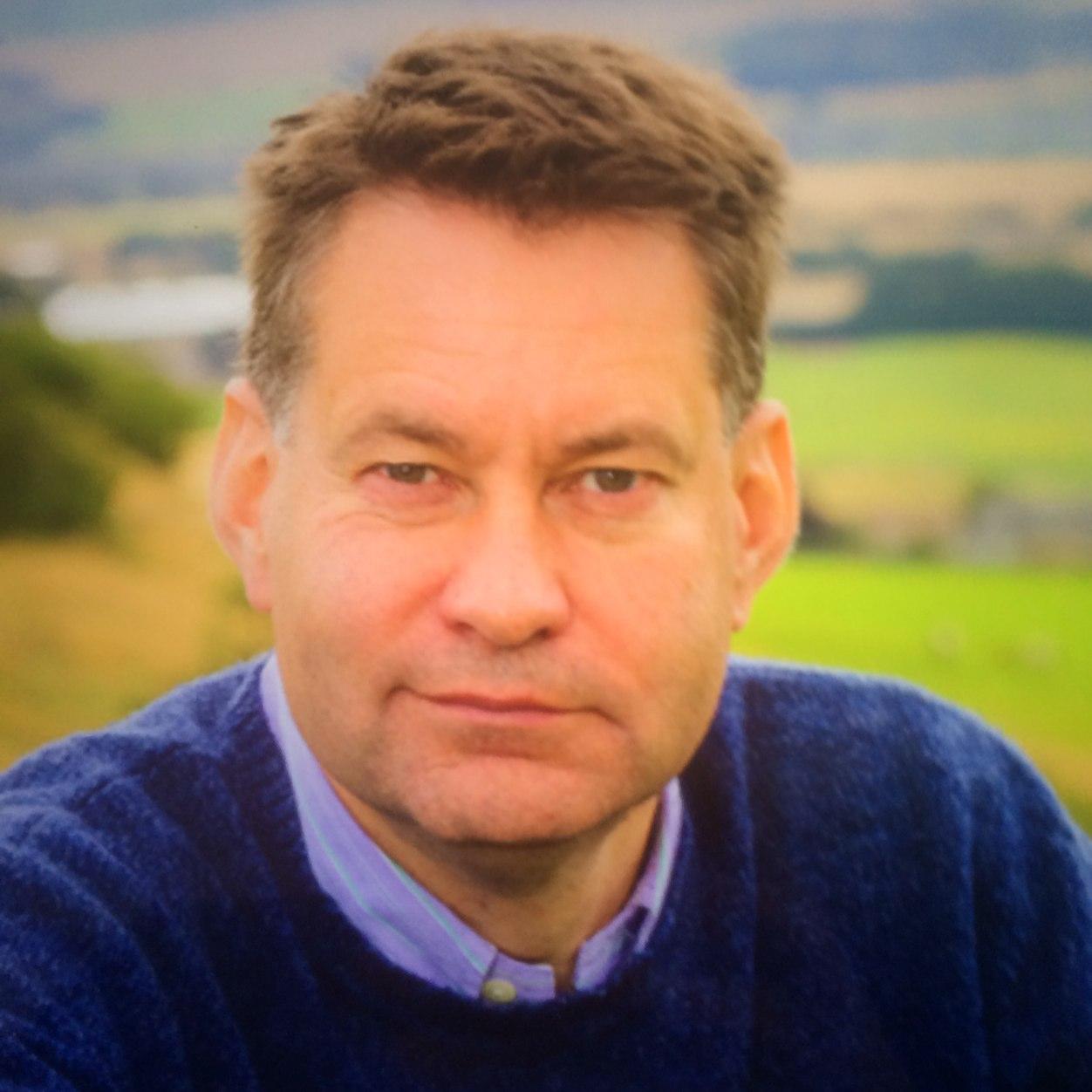 He seems rather pleased about it..
And aren't you lucky if he represents you in Holyrood ?
Caption yesterday…
Only one winner, and it wasn't just my decision…