Since The Free Press Won't Ask…
On the site yesterday, I produced a list of questions that the Scottish mainstream media might like to ask of past and current custodians over at Ibrox.
Perhaps it was too much, too soon for them.
So lets be a little more specific…
First of all, click on this link, from companies house gov.uk, which concerns the Rangers FC Group, which is not to be confused with the Rangers International football club.
Or is it ?
There's one of the questions, I suppose…
Who are they ?
Registered office address

1 The Green, Richmond, Surrey, TW9 1PL
Company type

Private limited Company
Incorporated on

17 September 2010
Accounts overdue
First accounts made up to 30 April 2011
due by 16 April 2012
Confirmation statement
Next statement date 17 September 2017
due by 1 October 2017
Last statement dated 17 September 2016
Nature of business (SIC)
70100 – Activities of head offices
Previous company names
Previous company names

| Name | Period |
| --- | --- |
| WAVETOWER LIMITED | 17 Sep 2010 – 12 May 2011 |
We are aware of who Wavetower are, or were…aren't we ?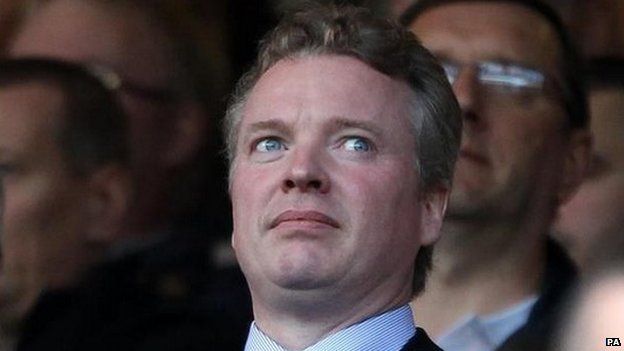 Another name on the list of directors, although listed as Active, where Whyte is listed as having resigned in April 2014, is Richard James Spurway, who also happens to be a director of a few other rather familiar sounding companies…
A coincidence , I'm sure..
Liberty Corporate and Law Financial are also listed as directors of the Rangers Group. Nothing wrong with any of that.
What is interesting is the filing history, especially on the 13 October 2015.
Which throw up a whole basket of questions to be asked of the basket of assets..
So, click on the link, click on filing history, click on the 29 page pdf submitted and the first page will appear.
The one that gives a brief summary..
Law Financial, and their "floating charge", which "covers all the property or undertakings of the company "
What then follows is a Debenture betwen Law Financial and The Rangers Group in relation to a £20,000,000 secured loan.
In it are contained a few things that need to be explained so that we can all drop this same club/different company malarkey, and get to the bottom of who owns ibrox, and who is responsible for the repairs which are apparently needed to make it safe.
That is my main concern here, as no public assurances have been made as to the safety of Ibrox Stadium.
You see, I have absolutely no idea what any of this means, which is why our press, those who are paid to look into this sort of thing, and either reassure or condemn on the basis of their findings , and clarify what is meant by such terms as
Nature of Security over Real Property ( p.3, 1.4 )
or
(p,4, 3.1 )
Security Trusteeship.
I can't figure out who owns Ibrox, and therefore cannot work out who is responsible for the maintenance.
Who is the Security Trustee ?
Who are the "Receivers "?
Which of them has to get the builders in ? If, indeed, they are needed.
Because over on page 26, we have..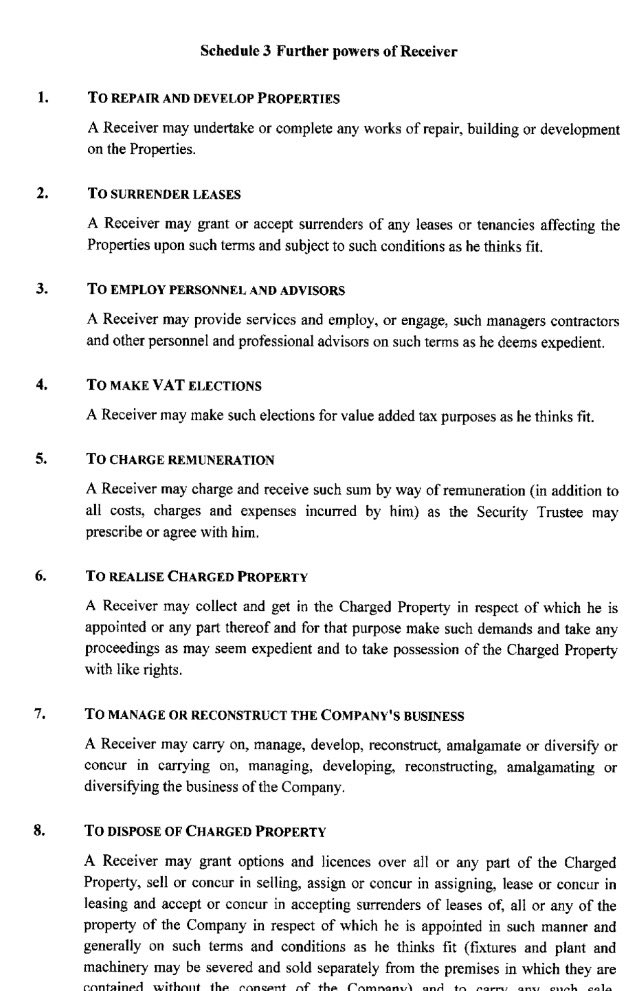 A receiver "may " undertake repairs.
Not must undertake them, not even a note about keeping within any necessary health and safety rules.
Perhaps I'm worrying over nothing, and if so, thats a relief.
Though I'd feel much better if those who do know the answers were being asked the relvant questions, and I'd feel even better if someone publicly said something like it's our ground, and it's our responsibility to make sure its in order.
All of the information contained within this article is available on the Companies house website.
Surely I can't be the only one who has noticed it ?