Celtic duly secured the first silverware of the season yesterday with a 2-1 win over " rangers ".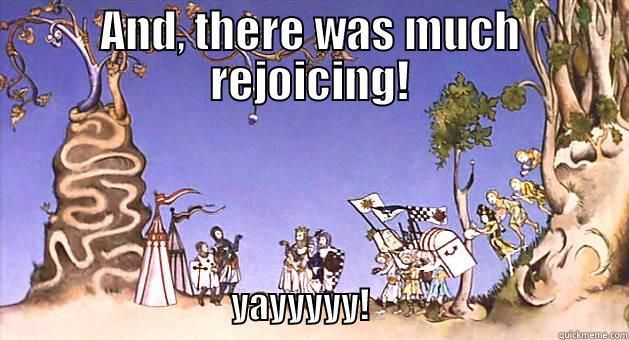 A few scuppered chances at the end of the game allowed the scoreline to remain respectable, but in truth there was very little on offer from the Invincibeales when the tough questions were asked of them.
Kyogo Fuhruhashi continued his monopoly on League cup final goals since his arrival from the east, bagging both goals in a similar fashion, with the repky coming from an equally predatory strike from bubbly chubby Alfredo Morelos, in what might prove to be his last important contribution to the now lost cause.
Chubs was substituted later, despite an enthusiastic contribution, which led to the traditional tantrum. He kicked a chair as he left the proceedings, before rolling over in search of a penalty.
He didn't get one, and in fact, none of them got one, which means that both John Beaton and referee Nick Walsh will be transfer listed in the summer to raise much needed funds for the rebuild, which will now be the narrative in the media to encourage season book sales on the end of a campaign that hasn't really built on the progress made under Giovanni van Bronckhurst.
Beale may have been the brains on Gerrard's coaching staff. relatively speaking, but out front in the big job he is sadly lacking, and his post match interview saw him make reference to how big a job he'd taken on.
Still, on the bright side, he'll be home for Christmas, and possibly even Easter.
For Celtic, we saw a much more mature performance than we maybe expected.
Put simply, they adapted, and added a more cerebral approach to their usual swashbuckling style, which in turn is perhaps an indication of things to come in next seasons Champions League.
The defence was solid, and when the lines had to be cleared, they were cleared, a more pragmatic approach than what had become a predictable playing from the back style.
Carter Vickers and Starfelt were rocks, ably supported by Taylor and Johnston, the latter filling in admirably for Josip Juranovic after his departure.
The Canadian has stepped in and it looks like he's been there for years. Whilst his signing didn;t raise many headlines, he could well prove to be the best of the lot.
In midfield, Aron Mooy and Reo Hatate combined to supplement the energy of Calum MacGregor, and when not in possession, Dazen Maeda became the fourth man, the latter surely high on the list of any energy drink company looking for a man to sell their stuff….
Kyogo was where he needed to be when he needed to be there, and Jota did his bit out wide, swapping sides with Maeda to further confuse the Ibrox blue wall.
As usual, the substitutes did their bit, adding to the team rather than just replacing someone in a shirt, and on another day they could all have been on the scoresheet.
From all that, though, we can say things are changing, the team is a little more streetwise, and a little more experienced.
From very early on, the level of communication between Hatate and Mooy has been evident to anyone who cares to look, and although that's maybe their style, the rest of the team seems to have joined in.
When Joe Hart opted to "go long ", he no longer needs to ask the manager..or captain… for permission.
When he first did that, the rest of the players seemed to get the message.
They would do what it takes to get the result, and worked as a unit.
We may well have witnessed the end of the beginning of the masterplan.
Of course, that's not how the media see it.
In particular, this tear stained piece from Keith Jackson refuses to see what was happening before his eyes.
Probably down to the tears, in fairness…..
A neutral would have found the game entertaining, and after all, football should be entertaining.
That's why they put it on the telly.
Jackson clearly sees one thing, even if he is loathe to publish.
"rangers " are dying on their feet. Their manager, despite the hype, is no more than a rookie at this level, and he sends a message similar to all those who bluster.
Bluster which in retrospect seems as designed to convince him as those around him.
He had claimed that his two new signings, Cantwell and Rasmin, would kick his side on for the run in.
He left them both out, and then brought them into play as his charges gained some momentum, which was bizarre in itself.
Afterwards, he lamented that the players, who he gathered at the final whistle to tell them where they went wrong, hadn't performed, blind to the possibility that they probably didn't want to, which will be evident in the remainder of the campaign.
His credibility is shot, not only among the support, but among his players, who went straight to the dressing room after receiving their medals.
The hordes are also questioning their captain, the false flag that is James Tavernier, serial loser and serial bottler. He has the courage to take a penalty and the occasional set piece, but as a leader he lacks the basics, such as leadership skills.
For them, 2023 is already over. Lack of assets to raise funds means they will have to hope that they can bring in some of the talented kids we hear so much about, or find a couple of fans who have always wanted to play for them before they retire.
Neither is offering them much hope, and perhaps it would be best just to turn off the machine that keeps them going.
One fan posted this, and I'll wager he's not the only one in a bit of a funk….
https://twitter.com/i/status/1629972518336446466
As for the good guys, we have seen the future of our club.
It's name is angeball.