Celtic Diary Wednesday August 31: Brendan Swings The Bat As Cull Continues
There's little doubt who's running the show these days when it comes to players joining Celtic, players leaving Celtic and players playing for Celtic.
Peter Lawwell and john Park may have been working late at Celtic Park last night, and they may have a long day at the office today as well, but in the space of just a few months the team left behind by Ronny Deila has all but been eradicated.
Sure there's still a few key players left, but with the promised transfer kitty of anything between 15 and 30 million pounds still to be spent, depending on who you believe, only James Forrest, Leigh Griffiths and Keiran Tierney look like surviving the cull.
Kristoffer Ajer and Erik Sviatchenko aren't really Deila players, since the Norwegian had long since lost interest in Celtic when they arrived, despite the spin that the two were chosen by him.
And Patrick Roberts isn't ours yet, and therefore we can't sell him. Neither do we need to buy him yet , we can still borrow him for another twelve months, by which time he might be even happier and more settled here…
Then there's  Jozo Simunovic, who looks like he's joining Torino after all, and for those of you wondering why Celtic are not making money on him, regular reader Carl Jungle Bhoy might have spotted something.. from the Express a while back..
Celtic's Jozo Simunovic: I had no idea about dodgy
transfer dealings at Dinamo Zagreb
The final deal was variously reported as costing Celtic between £3.5million and £5m, with Dinamo boasting about a healthy sell-on clause should the player ever move on from Parkhead. 
Perhaps the sale of a man to Celtic  with a dodgy injury record-although Celtic should have spotted this-has prompted the board to send a massive "fuck you " to Dinamo and anyone else thinking of selling us any more glass backed duds. It's not the first time, is it ?
As you can imagine, a lot of gossip has come our way over the last couple of days, and its intensifying by the hour. Theres talk that Stuart Armstrong, Efe Ambrose-remember him?- Liam Henderson, Nadir Ciftci, Kris Commons and Gary Mackay Steven will all be reading a different local paper by the end of the week, whilst Dedryck Boyata has locked himself in the toilet and won't come out until after midnight, hoping everyone has forgotten about him.
Stefan Johansen , of course, has already gone.
And if you believe the stories that the next signings are to be central midfielders, then Nir Biton might as well leave his phone on.
Already here are Scott Sinclair, Kolo Toure, Dorus de Vries, Moussa Dembele and now Cristian Gamboa, who looks rather happy to be away from West Bromwich..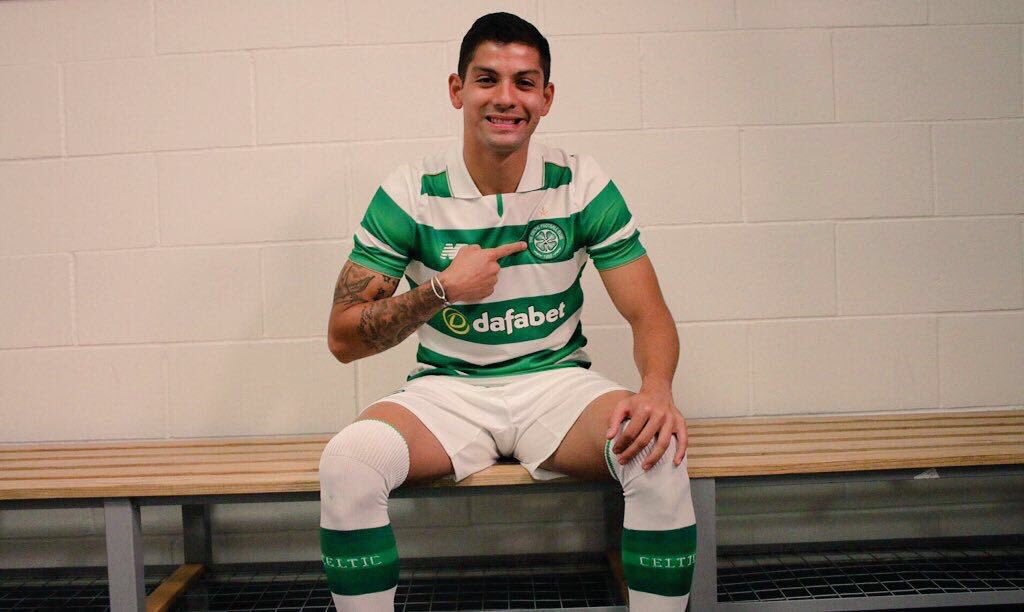 Enough to be going on with, one would think, but rodgers seems to have other ideas.
Other names linked with Celtic are going from the sublime to the ridiculous,
Arsenals Jack Wilshire on loan ? Unlikely, Rodgers doesn't seem to want players on loan. Unless they are top drawer, and unless there is a chance of a permanent move later on.
Fabregas ? Xavi ? McGinn? Schweinsteiger ? Balotelli ?
Celtic are in talks with some names that will surprise us from clubs that will astonish us, and there is money there, so perhaps it might be worth keeping an eye on developments as the day goes on.
Looks like we might finally be pulling out of the slow lane….
One name who might be arriving, although by the time you read this he might have gone somewhere else, is Anderson Hernanes, the Brazilian playmaker now surplus to requirements at Juventus.
Celtic need someone who can make things happen from the centre, someone who has experience at the top level, and above all, someone who is comfortable wearing pink;
Thinks of everything, does our Brendan.
Anyone else been mentioned ?
Yeah.
We've to expect a "huge " signing,
no, no, even bigger than "Chunks " Novo
Hang on, how big do you think the doors are at Celtic Park ?
No, we meant big in a footballing legend sort of way..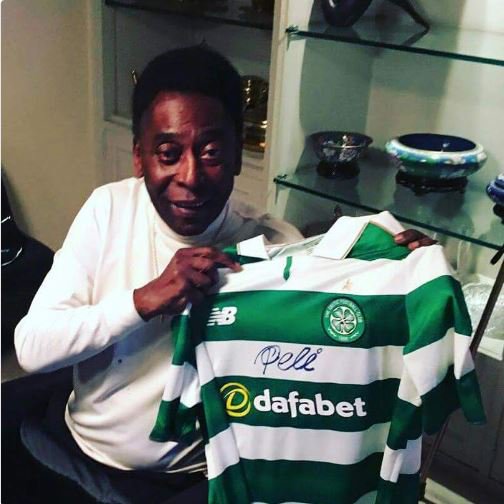 Look,  at the very least, we'll be told we nearly made a huge signing, but couldn't get it over the line due to agents and the unwillingness for the player to live in Glasgows less than tropical climate.
Truth is, we won't get the headline grabbing signature we really want because Warbs has taken Travs phone off him, so we can't get in touch with the man compared to both Lubomir Moravcik and Danny McGrain, but not favourably.
And Barrie Mackays move depends on whether or not Gary Mackay Steven is prepared to go on loan….to "rangers " !
Whilst Celtic expect to grab all the headlines today, its going to be tought for Level 5 , the PR company with the unenviable task of making "rangers " seem both relevant and solvent, with Martin Waghorn (pen ) having been told he can leave Ibrox now that Joe Garner ( booked ) is on the scene.
Clearly Warbs hasn't thought this through, because as Garner excels at falling over, and the Ibrox Ibrahimovic is deadly from twelve yards, they could have formed the best partnership to come out of Ibrox since Duff and Phelps.
Bristol City are interested, and when they've finished laughing at "rangers's " valuation, they'll table a bid of around £1m, which isn't bad for a man who has played minimal top class football.
So, to try and grab a few headlines to make the support look the other way, its time to have a go at the SFA again, in what looks more and more like a pre orchestrated row to make it look like the  original press release , where "rangers " players were beaten, raped and left for dead by Hibernian fans , after the cup final back in may, appear to have some truth in it.
Which it doesn't.
Hibs won 3-2, by the way.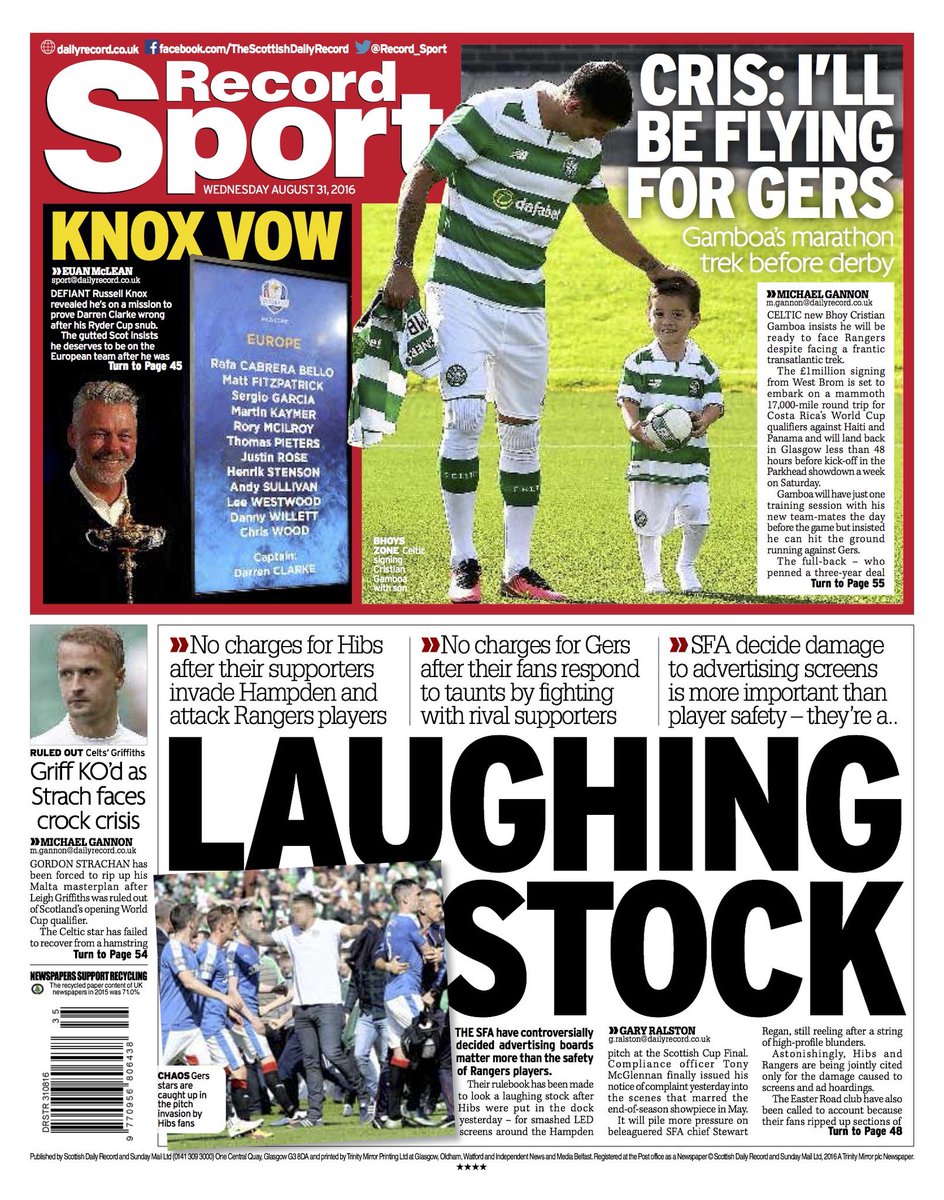 To clarify, the Record, on behalf of "rangers ", are calling the SFA a laughing stock.
Unbelievable.
Gary Ralston, not noted for his objectivity, is pushing the myth that "rangers " players were attacked, which, of course, has since been denied by, er, "rangers " players wives and frankly anyone  who saw what happened.
Its quite odd that investigative journalist Ralston should be involved in this nonsense, as he  also wrote a book about the Gallant Pioneers, the men who formed the original Rangers, outing the men who previously had avoided responsibilty for their crime.
Fair play to the Record. In a combined attempt to keep both instituions relevant and solvent, they ran with this today…
Transfer Deadline Day live with Celtic and Rangers done deals plus
every single move in the SPFL and England
One wonders of even the most gullible of the gullibillies really expects anything to happen down their way today, despite their £30m warchest being roughly equivalent to the money Celtic are reputed to be ready to spend, now that UCL qualification has been achieved, and Lawwell has said Brendan can go shopping with it.
Will we be staying up until midnight reading tweets and posts from supporters hanging round Celtic Park ?
Why not ?
Even if nothing is done today, at least we're at the stage now where we think there might be, and there is a buzz returning to the club. Rodgers has come in, looked around, and changed the furniture about a bit, and more importantly, he'sthe one with his hands on the remote control.
Yesterdays caption competition, in a unique first, ( all firsts are unique -Ed ) was won by someone from another site, Twitter, who explained that purple is an even worse colour for a Celtic top than blue, and why….
Purple is a 'royal' color because it was the hardest dye to extract—it came from sea snails, so only the royalty could afford it.
What are New Balance doing to our brand ? And why are we letting them ?
Today, lets lighten it up a bit, with this picture, which needs an explanation as well…