The words "Griffiths " and "doubtful " together in any sentence, cause fear amongst Celtic supporters, but this time its ahead of Scotlands trip to Malta in the world cup qualifiers, and he's apparently got a "troublesome hamstring", which would be a great name for a band.
Griffiths, we are told, has completely bought into the idea of being "Celtic minded " and will do nothing to jeopardise his place in the team, so if the hamstring ruse doesn't work, expect him to have a broken leg or something ahead of the Scotland game, which mysteriously and miraculously heals itself in time to face "rangers " when the proper football kicks in again.
Of course, he might have a poorly leg, and might be resting it instead of aggravating it, which would make sense, but my own thoughts are that he is focusing on club football, as he wants to be a Celtic legend, and has all of the clubs scoring records in his sights.
As far as Scotland are concerned, they do have Ross McCormack on stand by.
Malta 0, Scotland 0 it is , then.
Back at the ranch, everyone has got a wee bit of a break after the hurly burly of the season start, though  Brendan Rodgers has still been busy. Costa Rican right back Christian Gamboa has had a medical, and looks set to sign today, having decided West Bromwich, for some reason, is not where he wants to be.
What do we know about him ?
Cristian Gamboa (born October 10, 1989) is a Defender for WBA and wears the shirt number 16. At 26 years of age he is 175cm tall and weighs 67kg. Cristian Gamboa has a BMI of 21.9.
He is fast, very fast by all accounts. Look how quickly he's got out of West Bromwich. He can pass a ball, forward and backwards, double the range of at least one of our midfielders, and wants to play for Celtic.
It could be argued that Rodgers is simply buying up players who are out of favour at their current clubs, and hoping that they kick in when they get here.
It could be argued that these players, if not good enough for their current side, are not good enough for Celtic.
Yet it doesn't seem that way, as the players are responding to someone who wants them, which could also explain why they aren;t performing, or being allowed to perform, where they are.
By bringing in this type of player, Rodgers is also ensuring a response from those already at the club. Scott Sinclairs arrival could be credited with the rebirth of James Forrest, for instance, or Moussa Dembele joining may have increased the desire of Leigh Griffiths.
Thats the way it should be, and any player not responding positively to the new lads should be allowed to move on.
That may be the case with Jozo Simunovic ( who?-Ed ), the Croatian defedner who played a couple of games and then had a lie down for a few months having set some kind of record by actually injuring himself before he joined the club, something Derk Boerrigter could only hope to have achieved.
Torino are set to offer £3.75m for him, according to reports in Italy, and that seems at the very least a strange move by them, as they cannot possibly have seen him play. Not for long, anyway.
With the transfer window about to have the curtains pulled across it before the nights start to draw in, any further activity will be taken care of over the next couple of days, and as usual, despite the freshening up of the squad with quality and quantity, some people are still not happy.
A creative midfielder seems to many to  be a neccessity, as the club have only scored twenty six goals in ten games thus far, so there is room for improvement.
With games in the UCL against some of Europes top clubs, and Manchester City ahead of us, perhaps we do need someone who offers something a little different, but the thought that a touch of magic will be needed to unlock their defences is a little strange, as its unlikely any of the sides we will face are going to play with nine men behind the ball, and it will all be about pace and power, which might explain the recruitment of Gamboa, as he's quicker than most, including that fellow Sterling of Manchester city, which is not something to be sniffed at.
Prior to his disastrous spell with West Bromwich-is there any other type of spell at that club?-Gamboa did very well at Rosenborg, and had a blinder of a World Cup in Brazil..
And he has an unorthodox approach to tackling…
His pace on the wing during the game against the Netherlands troubled the Dutch so much, they resorted to throwing players at him from the dug out.
According to Graeme Dorrans, his team mate at West Brom and a Scotland international, Gamboa didn't fit in at West Brom because he is too small.
Probably small enough to fit in WBA boss Tony Pulis's mouth, by the looks of things.
Anyhoo, it looks like he's on his way, and for some, he can;t get here quick enough, but for others, it looks like he can. We have an exclusive picture of him heading up the M6, taken as he jogged through the Shap area… where all the hills are;
Elsewhere, reacting to the thrashing of his club on Saturday, Aberdeen striker Adam Rooney put his case forward for a job in the media when he offered his insight on the game
Uh huh. and take away the two earlier ones, then the dons actually won, and deservedly so !
We believe Radio Clyde already have a seat ready for him, next to Derek Johnstone, on a new type of fantasy football show where the panel simply make their own results up and ignore the real world.
Which to be honest, isn't really that great a shift in programming and editorial policy.
In other news, but still in Level 5s doolallyland , the Daily Telegraph, a sort of tabloid wannabe English rag, read by people who hide a copy of the Sun in its pages, tells us that the English are ready to let Celtic-and apparently "rangers " , join their league at only one level below their current lowest level…
English Football League to consider Celtic and Rangers
for inclusion in new 'fifth division'
Shaun Harvey, the English Football League chief executive, says that his members will decide whether Celtic and Rangers can join a new 'fifth division' planned for the start of the 2019-2020 season.
The 72 EFL clubs are being asked for their opinions on how the Football League expands to four divisions of 20 teams each, as part of the 'Whole Game Solution'. The two Scottish clubs have long been considered a possibility for the new 'fifth division' and Harvey says the final decision will be down to his members.
"We have recently gone out to our clubs to elicit their further views in relation to any different number of areas from the proposition that was first put forward. Once we have their views we can move forward," he said.
Perhaps Mr. Harvey should take into account the views of a Celtic supporter, who has taken the liberty of responding, without being asked, of behalf of Celtic fans all over the world…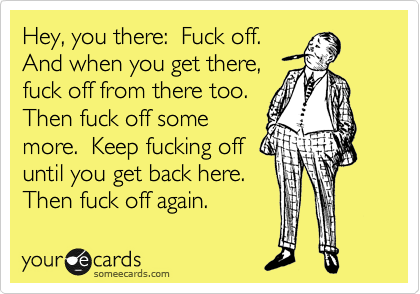 Seriously, is it just me, or can I see a subliminal link here where the words "level " and " five " are quite significant… ?
Also in the Telegraph, Carlton Cole explained why he didn't make it at Celtic….which is in itself like something he's asked Level five to write…
"When I was at Celtic, I was already lagging behind. I joined in October, they were in full flow and they wanted to me to get up to full fitness," he recalls.
"I did that but there was a bit of politics being played and I didn't get as much game time as I wanted to. And because Celtic were on top of the league, there was no need to force me in, so I got hit with that. 
"I lacked match fitness. Then I got a bad injury which held me back.
"Now I've got an opportunity to get back to match fitness and I'm very grateful for the opportunity to do so. That's why I'm here.
"It's nice to feel wanted again. People think because I've had a long career that it's easy. Sometimes you just want to be wanted." 
Poor Carlton. He was shite because we didn't love him enough, and presumably he thinks life is just one long disney movie.
Which in a way it was, because when he first wore the hoops, I figured he "disney look anywhere near good enough for Celtic "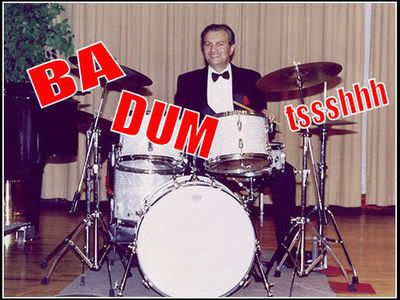 I'm here all week, try the veal…
Stewart Regan has broken cover and feels its safe to come out again, and spoken about the upcoming England Scotland game because thats obviously much more important than a UEFA letter which points out that he's been lying about the status of one of the clubs in the Scottish league.
Apparently, he'll be the only Englishman cheering for Scotland during the game, and will spend his time sitting on his hands, like he does when he's asked to comment on the more serious issues surrounding his tenure as head of the SFA.
He finally spoke to the media, but about the World cup, a competition nearly as dodgy as the ones he oversees in Scotland.
"I had a wry smile when the draw was made because you could almost see the writing on the wall, particularly for me in this job. 
Oddly enough, "writing on the wall " and "me in this job " are also phrases to be used in another article to be written and published later this morning, as I've got another letter he might want to comment on…
"We've played England a couple of times since I've been in Scotland.
"We played at Wembley where we gave a fantastic account of ourselves, there was that goal from Kenny Miller which proved his swansong at international level.
"Albeit we lost, we played really well.
"We then had the friendly at Celtic Park when, if I'm honest, we were second best.
"But this, for me, is something entirely different. It's a meaningful match in the sense that it's a World Cup qualifier.
"Of all the teams that could have come out of the top pot, and I've discussed this with Gordon, we really fancied England.
"On home turf in particular we'll give them a game.
"My friends are all asking if I'll be sitting on my hands if England score and who I'll be supporting on the night. Just the usual ribbing.
"But I work for the Scottish FA and I know how important this is to the country, to the fans and to our hopes of reaching a major finals again.
"I've never been to an England v Scotland game as a fan. I was at Euro 96, but I went to England v Germany and missed the Scotland game.
"But rest assured, I will obviously be supporting Scotland this time around."
Know what else is important to this country ?
Honesty, transparency, a level playing field, oh, you know, sporting integrity, I think kind  of covers it.
But then, Regan wouldn't know anything about that.
And as for supporting Scotland, he could try to support the game in Scotland, and remove the poison that has infected it over the last four or five years, since he allowed a different set of crooks to take over at a different Ibrox club and fleece the fans that he's supposed to be protecting.
Yesterdays caption competition,
well, at least it keeps the man in the news..
Today, can you explain this ?
Someone, somewhere must be able to..