Celtic Diary Monday August 29: Nine Out Of Nine
The players now get a wee break, those on international duty don't, but as Scotland doesn;t take international football seriously any more, you could argue that the players involved in Malta are on a we break as well.
Its fair to say that its needed.
Over the last month or so, Celtic have faced the top three title contenders in the league, and beaten them quite convincingly, played six awkward or difficult european-or Asian, or middleEastern sides- and made it to the group stages of the champions League, as well as advanced to the quarter finals of the League cup.
New players have been brought in, and unusually, they have been better than, or at least as good as, the ones we already have. Players who didn't want to stay, or who the management felt they didn't serve to stay,  have gone,
All of which has gone quite smoothly.
We've even seen youngsters come into the side and perform well.
So its fair to say the players, and m,anagemen have  earned the right to take a breather, and perhaps even pat themselves on the back.
All of this, by the way, has been done in the face of an unimpressed, if not downright hostile media, and match officials, one especially, who are working to their own agendas, either sent direct from HQ, or serving their own egos.
Celtic signed off from this part of the campaign with a 4-1 win over last years runners up Aberdeen, and although not quite as flattering as the scoreline suggests, it was a decent enough all round performance, with a couple of cracking goals.
You could argue that a couple of players looked tired, but there was strength in depth to replace them if needed, Forrest being taken off and Patrick Roberts returning after injury, for instance, or the introduction for his debut of Dorus de Vries, allowing Craig Gordon a break, and although he looked a little nervous at times, and maybe even overawed, Kolo Toure was on hand to put an arm around him to help ensure he didn't fall apart.
De Vries said afterwards;
 "I always feel ready, absolutely. Especially after the Aberdeen game.
"You always want to get your debut out of the way, especially after returning from my injury in the last two weeks and it's just been really nice to be on the training pitch.
"The more you train and the more you play games the better it will become.
"I've only been here for a short time, but it's a great time to be involved. 
"There's a lot of things happening at the club, I was there in Israel the other day and you could see how much it means to qualify for the Champions League again, which is a great achievement by all the players.
"That was a great moment to step on and kick on and you always want a game. It doesn't matter who against.
"If it's a pre-season friendly, it's a pre-season friendly, it doesn't matter which opposition. 
"You don't take things for granted as a player, you never should, you don't want overestimation or underestimation to come into play.
"All you want to do is perform on the day itself, whoever the opponent is it doesn't matter.
"It was great to have my debut and I don't know what's happening in the future. 
"I'm playing now and I want to be part of it, but it's just up to the manager's decision 
I think its safe to say that he'll be used sparingly, unless he plays a blinder or two during those games. We needed back up, and de Vries is competent if not spectacular back up.
Rodgers was full of praise for the new man, with a remarkably different view from the rest of us;
 "I always say my teams need to play with control from behind in order for us to play how I want us to play and have that speed and domination in the game.
"And I thought Dorus came in and did very well.
"He had one loose pass but apart from that, he is able to orchestrate the game from behind.
"But overall I thought he and the team were outstanding.
"I just always think if you can control the game and build the game from behind well, then you will control and build in other areas.
"The quicker it goes forward from behind the quicker it comes back at you, and that has always been my thought.
"I want to reiterate, Craig Gordon has been fantastic since he came here.
"In fairness to him, there has been a lot of unfair focus on him.
"Dorus knows how I work inside out and I am sure Craig Gordon will get an opportunity again.
"Whether that comes the next game, or after, he will be better for this way of working."
On Saturday , we saw at least one example of the distribution he's capable of when one kick went straight to Brendan Rodgers ( well, nearly ) in the dug out, which was a cause for concern, but we hear that de Vries was concerned the ball was not at optimum pressure, and wanted the manager to have a look.
I didn't know  it was de Vries in between the sticks, , and when he did that I had decided that Gordon was finished at Celtic, having thought it was our regular keeper, and when who i thought was Saidy Janko made an arse of things on the right , he was out as far as I was concerned, but he wasn't playing either.
From that point on i just did what we all used to do and blamed Scott Brown when things went wrong. Which is why I'm not doing the player ratings this week. Anyone who fancies doing that, go for it. If more of us do it, then we'll get a broader and more balanced view of how they are performing.
I had a bot of bother getting into the ground, as the season card didn't work, for whatever reason. Supporters Liaison officer John Paul Taylor came to the rescue and it all got sorted eventually, so that was good news, though i did notice turnstiles 88-90 were a little busy even when i got back in, so I'm wondering if it was a turnstile issue, although the lady in the ticket place said it was definitely the card.
So, although its cheaper to make your own, you're probably better off with a real one.
Celtic, as she pointed out, begins with a C, and not an S .
( I'm kidding by the way, before the fraud police turn up at the door. )
With the  transfer window about to be bricked up, rumourmongers are frantically trying to work out who the last piece, or pieces in the Rodgers jigsaw will be.
James McCarthy apparently told a supporter he met at mount Florida he was hopeful of a loan move to Celtic, which was swiftly countered by his Everton manager Ronald Koeman who said he wasn't going anywhere, which allows us to comcentrate on spending the money elsewhere.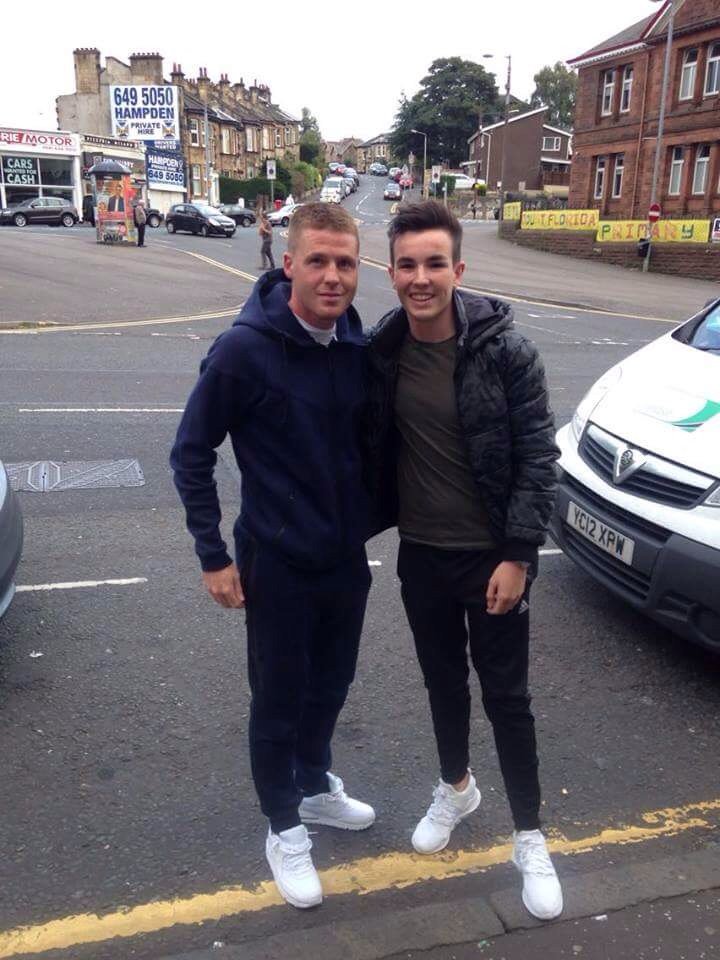 All that money in this season, and we're looking at a loan move….the more things change, the more they stay the same.
Andre Wisdom, the out of favour Liverpool right back has been mentioned again, as has Christain Gambo at West Ham, but the truth is there has been a sort of information lockdown at Celtic, and very little has been coming out from our usual sources, or anywhere else for that matter.
We'll just have to wait and see.
There'll be more going than coming, with several old hands about to join Stefan Johansen on the train south,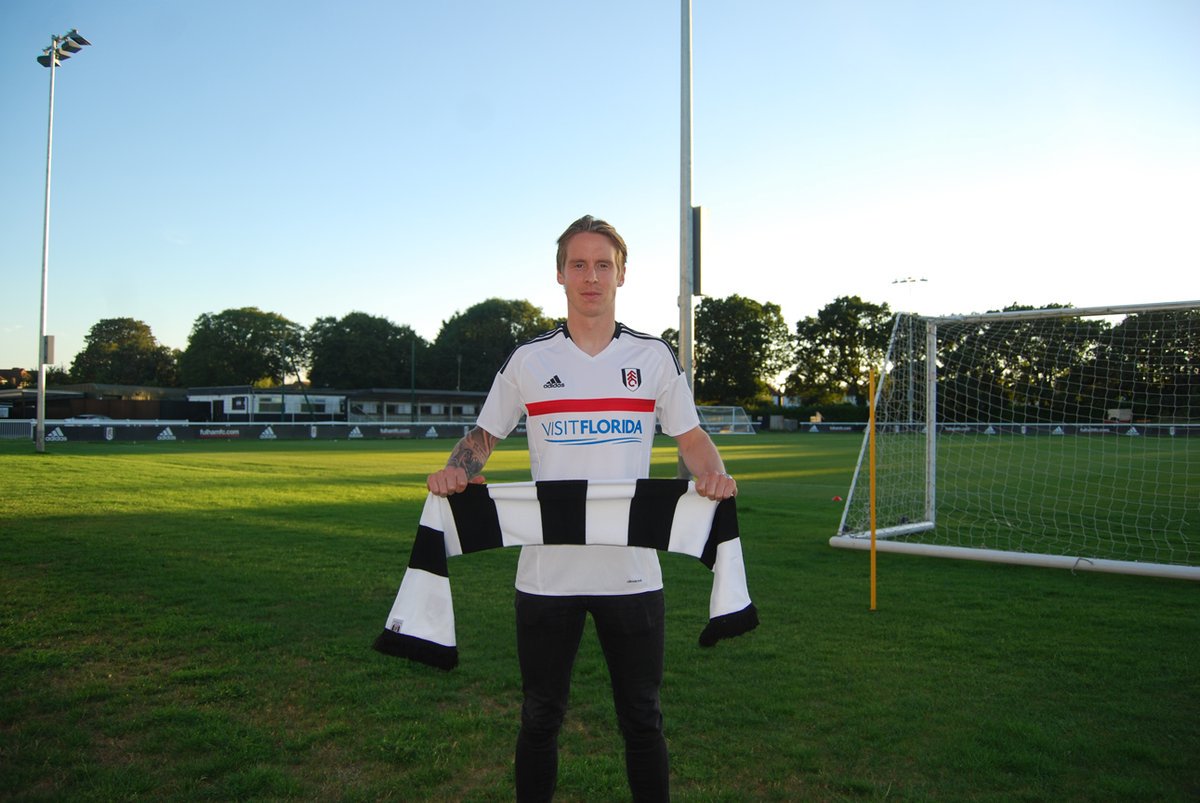 and names touted include Commons, Izaguirre, Ambrose, Boyata Ciftci, Mackay Steven and even Armstrong, and with a first team squad of 36, that should come as no surprise that the nmbers are being trimmed.
A few others will head out on loan, such as Ralston and maybe even O'Connell again.
But, as I said, lets wait and see.
Elsewhere, Hearts seem to have got their season back on track , as the results from week four show…
Scores & Schedule
Friday, 26 August

Kilmarnock

1

FT

Rangers

1

Saturday, 27 August

Inverness

2

FT

St. Johnstone

1

Hamilton

1

FT

Ross County

0

Aberdeen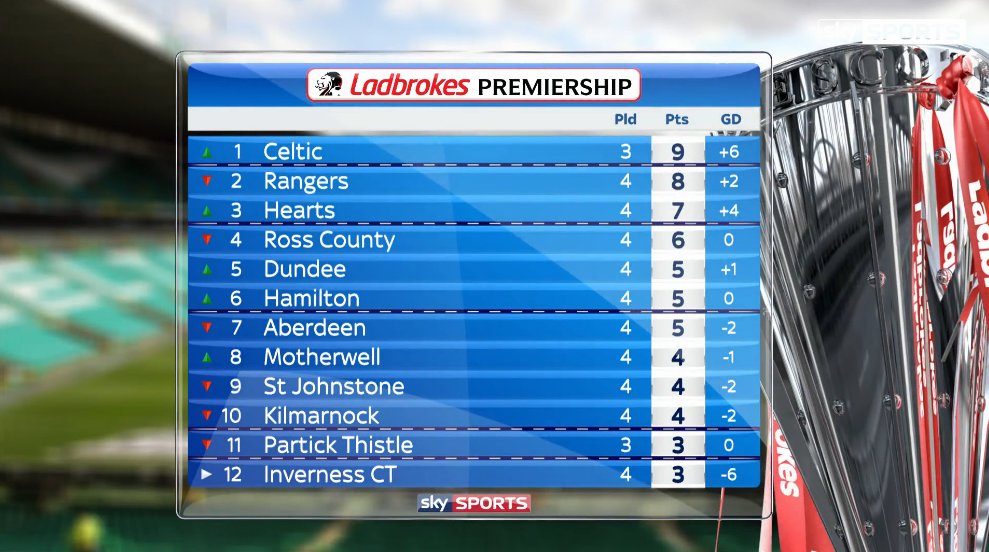 Inverness also recorded their first win, with in form Ross County falling to Hamilton. so, they're not so in form after all.
The Friday night game saw plucky newcomers "rangers " hang on for a draw against ten man Kilmarnock, taking their haul in their debut season to an impressive eight points out of twelve, as they opened against the sides who will be their main opposition in the relegation zone.
I hear the "rangers "are back…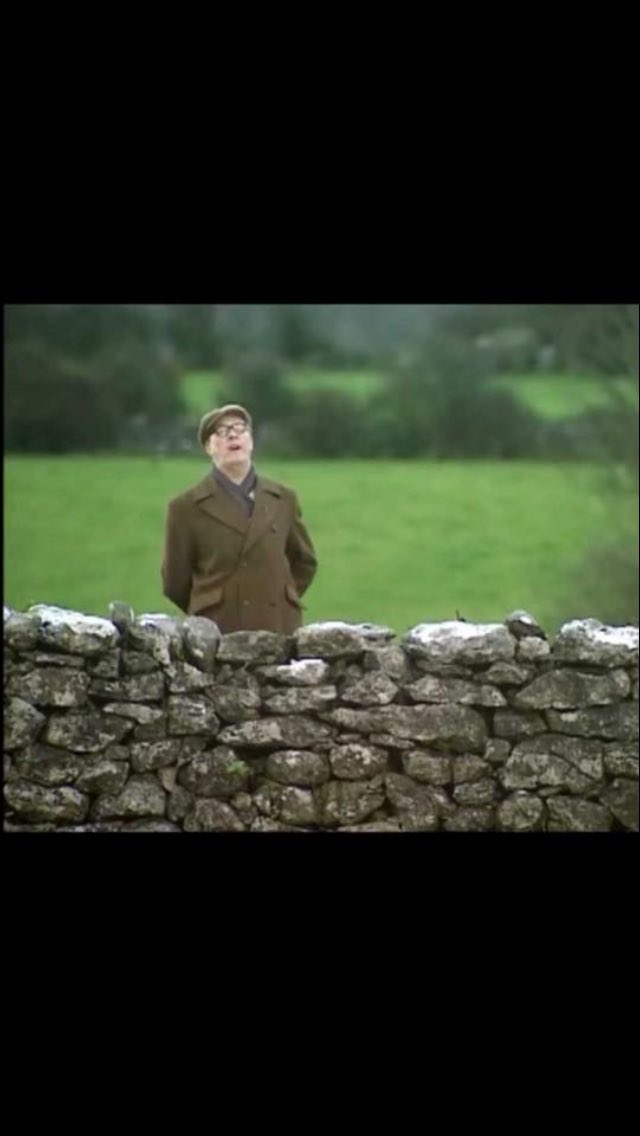 Next up for them are, of course Celtic, and they could have to cope without star man Craig Thomson, who after his petulant outburst against Bt commentators who call him names led him to start the second half of a game early to piss them off, a remarkably adult and mature way of handing criticism.
The SFA don;t like any sort of criticism, or as its also known, fair and balanced assessment, and with the honest mistakes stacking up, the powers that be don't want them to let up whenthe two Glasgow sides, the old and the new, clash in two weeks time.
Thomson cannot be relied to do what he is told, and is letting his ego cloud his decisions,and that means there's a chance he won't tow the line at Celtic Park and limit the score to 2-0 Celtic, so expect Bobby Madden, the boy Dallas, brother McLean and the ghost of Tiny Wharton to be the natch officials, with RH Davidson taking notes on the side.
On a serious note, if Thomson had behaved in such a way at a Champions League game, would he have ever got another ?
And therefore why he is not being punished by the SFA ?
Oh, we know the answer to that, don't we ?
These days, there is little , if any , criticism of the SFA and their staff. Fergus McCann, interviewed on Radio Scotland, would have had a field day over the last few years with what has gone on.
The current lot, however, seem reluctnat to defend the club in any way.
The McCann interview is worth a listen, you'll find it on the Radio Scotland site, and it includes a few gems..
"Staying out of bankruptcy was expensive. That would have been the easiest way, as you have seen in the case of the other club in Glasgow [Rangers].
"I was doing what I thought was logical. I was not donating money – I was investing and I expected to get my money back. I didn't expect to make a lot of money. I did, but that's the way it happened.
"But it was not coming in as a saviour. I had a responsibility to the supporters to make sure their money wasn't wasted.
"I put two thirds of my money [he spent £9.5m] into the club. It was the correct thing to do." 
and on the fine for poaching Tommy Burns…
"When I came in and Tommy Burns applies for the job, I go to meet him. But I got fined [£100,000] for the approach. The previous highest fine for a similar situation was £5k.
"Tommy Burns' salary with one year to go at Kilmarnock was £40k. I felt [the fine] was vindictive and unnecessary and excessive.
"[Celtic] are not entirely surrounded by friends. The Scottish environment is such that there has been some prejudice against immigrants.
"Celtic is seen as having a big Catholic population among its support. Celtic supporters understand that Celtic is a symbol of their dealing with that by not being second to anyone."
Can we not give him a short term contract, say five years, as head of public relations ?
Time now for the honest mistake of the week, and as usual, theres a few candidates.
But its the man at the top who wins comforatbly, his decision , presumably , not to punish Craig Thomson means that referees are still unanswerable to the fans, the media or even their bosses, wllhave far reaching consequences.
Fleming, back in April, said;
We've got rid of 10 THOUSAND words from the rulebook
to make the laws of the game easier
Including "accountability ", "transparency" "honesty" and "ability ".
So, this weeks,
honest mistake of the week 
which could actually turn out to be honest mistake of the season, the award goes to
John Fleming.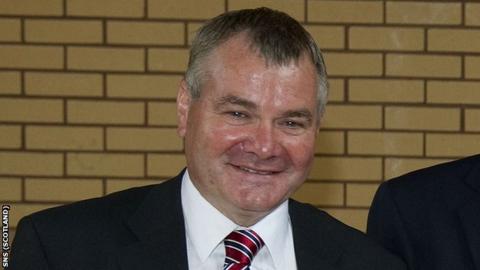 Caption competition today…
Don't forget, theres still cash up for grabs for someone who shows they weren't trying to win it.
And you've a full week left before i decide on a winner, or a break in Spain.