Celtic Diary Friday August 26: Champions League Package Uproar
I'll be the first to say it.
Celtic fans are up in arms over the clubs decision to charge £180 for the three match package, after Celtic came out of the draw alongside Barcelona, Manchester City and Borussia Moenchengladbach.
If they can get away with fifty quid to watch "rangers", it'll be a foolish marketing man who doesn't charge top whack for the UCL group games, especially as its unlikely that Celtic will still be in with a shout of qualifying by the time the last home game comes around.
Or the first one, to be honest.
Celtic have yet to announce the prices, and the above prediction is that, just a prediction, but I'll be surprised if the cost is below that mentioned. To be honest, I've only mentioned it in the hope the club will see the feedback and decide that they won't go even higher.
A decision will be made after the board finish discussing the games, do their trousers up and put the tissues in the bin.
Etims Diary Guide To Our Opponents.
I'm in a particularly helpful mood this morning, and as no doubt the SMSM will be salivating at the prospect of at least one really bad result in these games, known in the business as a "Walter Smith ", I've decided to be a little more honest than what they will be.
Barcelona 
Well, what can be said about the Catalan giants that hasn;t been said before ?
They're a collection of vastly overrated short arses who engage in a tippy tappy girly sort of football which bores the arse of spectators and opposition players alike, and use this to gain an advantage on the pitch as opponents generally lose interest and start wondering if they've left the cooker on at home.
Every now and again they take about half a dozn goals of some unknown regional spanish side, and Sky TV then goes into hyperdrive about how they are some kind of superhuman set up, when in reality they have a couple of decent forwards and a midfielder who wants to play for a big club one day.
Alright, it may not be a fair and accurate assessment, but its something that no one has ever said about them before.
Manchester City
Absolutely everything thats wrong with the game is encapsulated in this football club. Once upon a time, they were the true football fans club of Englands industrial north west. No matter how bad it got for them, their support were always there.
Relegated to Division Three ? No problem, they'd still get just short of fifty thousand for a home game. Maine Road may npt have been the most modern of stadia, but it was their home, and they loved it. And the club that played out of there.
Then football went arse over tit in England. Leagues were given names, instead of numbers, and Sky TV pumped millions into clubs. It was even worse for City, as they got oil rich Arabs deciding they had too much money and wanted a new toy.
Suddenly, they could buy who they want , and it didn't matter if anyone came to see them any more. A move to a new stadium and a succession of players and managers with no feeling for the club reduced its appeal among the support, and we're now at the stage where the peoples club hardly has any people watching them any more.
Their demise hasn;t been charted by the media, because it would show the future of the English game very clearly, and they don;t want that. Especially as they have kind of caused it.
Its a shame for them, imagine winning the European cup and no one caring…
On a serious note, their lack of passion can be exploited when they line up against the hoops.
Borussia Moenchengladbach 
Celtic are away to the Germans on Tuesday November 1, 2016. Bet you can't remember what they were doing on tuesday November 3 1981..
I can.
They won't want to…
Dundee United 5 – 0 Borussia Mönchengladbach
UEFA Cup – 2nd Round 2nd Leg
Tuesday, November 3rd, 1981, 7:30 PM at Tannadice Park
Attendance: 15,330
Referee: Ulf Eriksson (Sweden)
Mascot: David Robertson
Actually, given Dundee Uniteds record against Barcelona as well,( four games, four wins ), maybe we should all wave Dundee United flags during these games, to intimidate them…
The German "cracks "-a word used by scottish hacks when they know nothing about a side, and the internet in the office is down, actually had the  legendary  Lothar Matthuas in their line up that night at Tannadice, which gives you an idea of how far they have fallen since. It could be said that they have taken this long to even dare and try another game outside their own country, such was the psychological damage they were given back then, and we might have to take it easy on them, but not too easy.
Their stadium has a reassuring familiarity about it, however..
Celtic go into the group as underdogs, and there are some that argue, perhaps correctly, that Celtic will be lucky to win even one game.
So what ?
We like it that way.
What we also like is when CEO Peter Lawwell speaks , well, sometimes anyway, and yesterday was one of those times..
 "We knew what we wanted to do before qualifying and we know what we want to do now.
"The manager is looking to add to the squad and we will look to do that in the coming week. 
"I think there will be at least another one coming in this week.
It appears he may have found James McCarthy's phone number after all these years, but may find that he will have to increase the wages from the  previous  he agreed before forgetting to call him back. At the time, Tony Mowbray went on record and took the flak by saying McCarthy wasn;t good enough for Celtic, a strange thing for the man who signed Marc Antione Fortune to come out with.
Lawwell then dashed any hopes we had of seeing a change in spending policy…
"We have always reinvested everything that comes in because for us it's all about the football."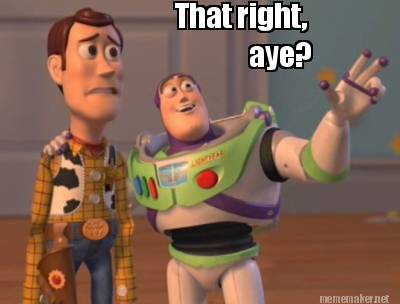 Lawwell even gave a heart rending speech on our chances, which I kind of think he meant, in what was a rare lapse into Celtic fan mode…
 "It's hard for me as a fan and as the chief executive. You want an easier draw to give you a better chance to get through.
"But at the same time you want those big glamour games.
"There's part of me thinking, it's big glamour nights with big European teams at Celtic Park, but the other part of me is thinking we could have had it easier to increase our chances.
"You don't get any easy draws but it's pretty tough. 
Aye, it won't be easy, but there's not one of those teams saying they got the team they wanted from pot 4.
Tweet of the Day summed up what i had thought, our group apart, was a pretty uninspiring Champions League last thirty two…
With the next few months midweek games now sorted , there will be an increase in transfer activity around the club, and the first to go will be Stefan Johansen, off to pastures new in Fulham, possibly as soon as today.
Good luck to him.
There will be others, some on loan, some on permanent transfers, and there won;t be any surprises, although you can expect a bid for Leigh Griffiths soon….
Or at least a story about a bid for him.
BBC Scotland broadcast an interesting programme last night as it attempted to rewrote the last thirty years of Scottish football history.
With James Traynor involved, there was always going to be a degree of , well, inaccuracy, and you felt for Graeme Spiers, desperately trying to encourage the theme that some of the hacks has fell under the malevolent influence of David Murray, who really should have come in for a little more criticism than he did.
The narrative started by explaining how well Scottish football was doing, before drifttng into the David Duff Scandal at Hibernian, which nearly killed them, whilst telling the tale of murrays involvment at Rangers, which did kill them.
The theme was simple. Murray and Souness were dragging Scottish football forward, using "his " millions, without once mentioning that they weren;t his millions at all, before finally leaving us with a quote from Tom English where he claimed that murray had told him that Craig whyte was "absolutely the man for Rangers ".
Which sets us up nicely for part two, "The duping of Dave " and part three, "The Return of the King"
Which is why I won't bother watching it, instead I'll pick up my copy of AK 86, Grant hills story of the 85/86 season which reminds the reader how good Scottish football was at that time, before Murray decided to try to destroy it.
Mind you, I did enjoy seeing Fergus McCann on the telly again, and hearing how he cut through the bullshit around at the time, and when i saw that picture of Jim Farry, i have to admit to a wee cheer and an exclamation of joy at seeing his glum features on the screen.
Farry , of course, was taken to task by McCann after he delayed the registration of Jorge Cadete in case he scored against Rangers, and not , as the BBC attempted to portray, because he had a personal vendetta against McCann.
Well, not solely anyway.
More information regarding letters to and fro from UEFA and the recent revelation that they view "rangers " as a new club has fallen into my pocket, and keep an eye out for another article later today.
Tomorrows diary is unlikely to appear as I'm being forced to get the early train by uncaring Lennon CSC members, and no doubt they'll make me drink beer and smoke fags and fill the air with warm witty verbiage as well.
They've never liked me, as they proved last night by all booking themselves on a plane to Gladbach, only informing me of their intentions beforehand when they knew full well my phone was on charge upstairs.
So no doubt somehow, it will be my own fault I've missed the chance for a cheap flight.
Elsewhere, A big well done and thank you to St. Ettiene fans, who waved Palestinian flags during last nights Europa game against Beitar Jerusalem.
Maybe enough pressure will be brought on UEFA to expel Israel, and maybe it will have an effect on their foreign policy.
Especially if Celtic were to match the current Palestinian appeal with some of the Champions League cash…
Time now for
Etims Knob Of The Week 
and this week we have to recognise  a superb performance from a relative unknown at this level…
Darrell Currie of BT sports.
So relatively unknown that i had to ask on twitter what his name was this morning, and i still wasn;t sure how to recognise him until ..
@Richiestoke Darrell Currie. Nauseating wee tool… 
Ah! Now i know who you mean.
After Craig Gordon had saved a penalty, and made two or three other valuable stops to help ensure that today we are talking about another trip to Barcelona and not looking ahead to the Thursday Cup, Currie asked Gordon about his place in the team being under threat.
Actually, Currie also wins "Luckiest Man alive " as well, as Gordon would have had my sympathy, and probably yours, had he simply belted the hapless hack and then stood on the back of his neck.
so, well done Darrell, you are far and away this weeks…
Etims Knob Of The Week 
Theres still a couple of hundred quid up for grabs in the "Post Least Likely to Win Anything " competition, and fair play to BGbhoy who openly tried to suggest the prize money should be spent on beer and a night out watching charlie and the Bhoys, which ordinarily, as it was a post attempting to bribe the judge, would certainly be amongst the contenders,  but I'm looking for something a little more subtle.
The winner will be announced on Monday September 5, and not the 6th, as that monday isn;t the sixth, an open goal missed there as simply calling the judge a fuckwitted moron for getting his dates mixed up would possibly have secured the cash.
Anyhoo, I'm off to examine and analyse some new information… lets see if its enough to do a Farry on a Regan.