Celtic Diary Thursday August 25: We're There On Merit.
A lot of comment on social media, certainly not in the mass media, has been about how Celtic are "back where they belong ", as we await the draw for the Champions League Moneygroup stages.
We're not where we belong, we're there on merit. We've earned it on the park, which is how everyone should have to do it.
As opposed to , say, Leicester, who earned the right to compete as English champions, but the right to be number one seeds ?
Come on. This is their debut season at this level, which if we are to have seeds, would disqualfy them, if it wasn't for the size of their television audience, which incidentally, is exactly the same as Celtics…
On to the draw, and looking down the list of teams involved, am I the only person who thinks that quality in depth is down a little this year ?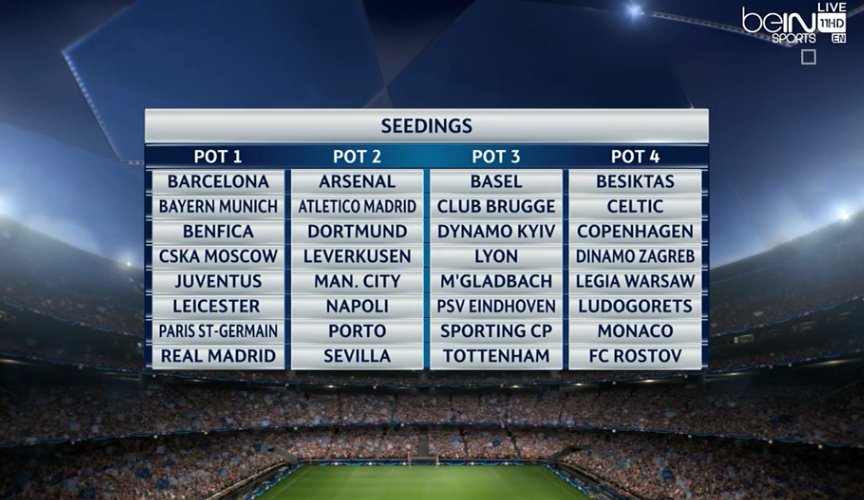 We could end up with Leicester, Bayer Leverkusen, and Bruges. Which would hardly set the pulses racing. Teams such as Ajax, Manchester United and Chelsea are not in there, and also missing are famous names such as Milan, Inter, and Liverpool .
Countries such as Italy are down on representatives, whilst some countrues aren;t in there at all, Austria, Sweden etc, making a mockery of the idea that its a competition for national champions.
They are trying to reform it, with the possibility of teams getting in because they used to be good, an idea that no doubt started in Italy when they realised they were down to two clubs.
However, the elimination of at least one team was cause for celebration, as our old pal the Fenian Lamp Post was out on the ran dan last night , with a couple of chums, celebrating the defeat of Ajax in the qualifiers.
The draw is at five o'clock this evening, instead of the traditional Friday lunchtime spot, as UEFA squeeze even more money out of the game, when it could really be done over the phone.
Speaking of European football, one other thing before we move on, which kind of ties in with another theme the diary has been commenting on…
Craig Thomson, the referee who sulks when you tell him he's shite, took charge of the Red Bull-Dinamo Zagreb tie last night, and with the forst leg finishing 1-1, when Zagreb equalised a Red Bull opeber, and took the tie into extra time, their player raced off the field to celebrate…
Thomson, showing a consistency f inconsistency didn't show a yellow card…
However, this could be that the over exuberance rule is actually a Police Scotland directive, which means that Scottish clubs are in fact playing to a different set of rules to the rest of the world, which is nonsensical, and not down to the referees at all.
Another sign of poor governance from the SFA. Certainly worth asking questions about.
The first of which is -is it a rule, or a directive?
The rules are;
CELEBRATION OF A GOAL

Players can celebrate when a goal is scored, but the celebration must not be excessive; choreographed celebrations are not encouraged and must not cause excessive time-wasting.

Leaving the field of play to celebrate a goal is not a cautionable offence but players should return as soon as possible.

A player must be cautioned for:
climbing onto a perimeter fence
gesturing in a provocative, derisory or inflammatory way
covering the head or face with a mask or other similar item
removing the shirt or covering the head with the shirt ( unless you happen to be particularly unsightly, when tv demands it during games that are broadcast pre the 9pm watershed, known as the David Dodds Rule. )
Yup. Thomson is at it. As are the rest of them, and really, we shouldn't be surprised. 
In other news, as Celtic prepare for the Champions League and all the fun and entertainment that goes with it, the place to be for real fun and laughter this season could well be the Madjeski Stadium in Reading.
After manager Jaap Staam signed Tyler Blackett from Manchester United, who had been on loan at Celtic,and lets say, failed to impress, the prospect of goals galore down there increased with a move for Efe Ambrose by the Berkshire looking likely.
Ambrose and Blackett at the heart of the defence.
Why didn't we think of that ?
Probably because it doesn't bear thinking about. but for a moment, try to. Efe Ambrose alongside the only defender in European football he could justifiably claim to be better than.
One for those who dabble in the fixed odds to think about, and maybe even a chance to scoop a few quid off the bookies for predictng the smashing of the quickest goal conceded record.
That pair could probably even manage it before kick off.
Speaking of transfers, James McCArthy of Everton could finally get the phne call he's been waiting for that could see him in the hoops. Many years ago, a deal was agreed between him, his club and Celtic before he moved south, and all that was left was for Peter Lawwell to ring him and confirm it.
In much the same way as we hear Lawwell forgot to confirm the Shane Duffy deal…
Anyway, the word is that McCarthy might be on his way, but I'm not overly enamoured with the idea of another loan.
Unless…there's an option to buy or a desire for the player to make the move permanent.
Like we did with Patrick Roberts.
( Thats not been finalised  yet-Ed )
( Okay, let me know when it has -Ralph )
(Will do. Don't mention it yet, otherwise people will start to think we've changed our policy and are trying to get things right-Ed )
Like we might do with Patrick Roberts who wants to stay as he's been invited to Keiran Tierneys house for sunday dinner, and Keirans mum says they behave ever so well when she's out, and when she's home she reckons they are as good as gold and no trouble at all. In fact, you'd hardly notice they are there.
If a marquee signing is to be made, then there's only one option for me, and thats Roberts.
( Are you sure its not done ? -Ralph )
( Yes -Ed )
With Scottish clubs receiving a six figure windfall from Celtic's qualification for the UCL groupmstages, you'd think their supporters would be grateful…
Yes, I'm sure thats why he was praying for an exit.
For Celtic, its all about testing ourselves at a higher level, and thats why we are looking forward to it.
In pretty much the same was as this chap is looking forward to tomorrow night…
And how are Celtic coping at this higher level ?
Not bad, it seems.
Although we have slipped a bit…
On Tuesday night, the official rankings showed Celtic as number one!
But , predictably , in just twenty four hours, it all went pear shaped…
UEFA Team Coefficients 2016/2017

Last update: Wed, 24 Aug 2016 23:27:29 CET

 
Cup
Match
Points
Quali
Points
Bonus
Points
Total
Points
Country
Part
Team Coef
1
  FC København
Den
CL
0.00
0.00
4.00
4.00
1.0750
5.0750
2
  Dinamo Zagreb
Cro
CL
0.00
0.00
4.00
4.00
0.9750
4.9750
3
  Celtic
Sco
CL
0.00
0.00
4.00
4.00
0.7250
4.7250
4
  Ludogorets Razgrad
Bul
CL
0.00
0.00
4.00
4.00
0.6500
4.6500
5
  AS Monaco
Fra
CL
0.00
0.00
4.00
4.00
0.6000
4.6000
  Paris Saint-Germain
Fra
CL
0.00
0.00
4.00
4.00
0.6000
4.6000
  Olympique Lyon
Fra
CL
0.00
0.00
4.00
4.00
0.6000
4.6000
8
  FK Rostov
Rus
CL
0.00
0.00
4.00
4.00
0.5800
4.5800
  CSKA Moscow
Rus
CL
0.00
0.00
4.00
4.00
0.5800
4.5800
10
  Legia Warsaw
Pol
CL
0.00
0.00
4.00
4.00
0.5750
4.5750
11
  Manchester City
Eng
CL
0.00
0.00
4.00
4.00
0.5570
4.5570
  Leicester City
Eng
CL
0.00
0.00
4.00
4.00
0.5570
4.5570
  Arsenal
Eng
CL
0.00
0.00
4.00
4.00
0.5570
4.5570
  Tottenham Hotspur
Eng
CL
0.00
0.00
4.00
4.00
0.5570
4.5570
15
  Borussia Mönchengladbach
Ger
CL
0.00
0.00
4.00
4.00
0.5428
4.5428
  Bayern München
Ger
CL
0.00
0.00
4.00
4.00
0.5428
4.5428
  Borussia Dortmund
Ger
CL
0.00
0.00
4.00
4.00
0.5428
4.5428
  Bayer Leverkusen
Ger
CL
0.00
0.00
4.00
4.00
0.5428
4.5428
19
  FC Porto
Por
CL
0.00
0.00
4.00
4.00
0.5166
4.5166
  Benfica
Por
CL
0.00
0.00
4.00
4.00
0.5166
4.5166
  Sporting CP Lisbon
Por
CL
0.00
0.00
4.00
4.00
0.5166
4.5166
Rodgers out ?
Not yet, but I'm keeping an eye on him.
I get to go to my first gme of the season on Saturday, as the hoops face aberdeen, and as its an early kick off, i think, and we're going by train, there'll be plenty of time for refreshments afterwards, so if anyone fancy's a beer give me a shout. I've got no friends, you see.
It was a tough call to make, as there's plenty going on in Stoke on Trent this weekend as well…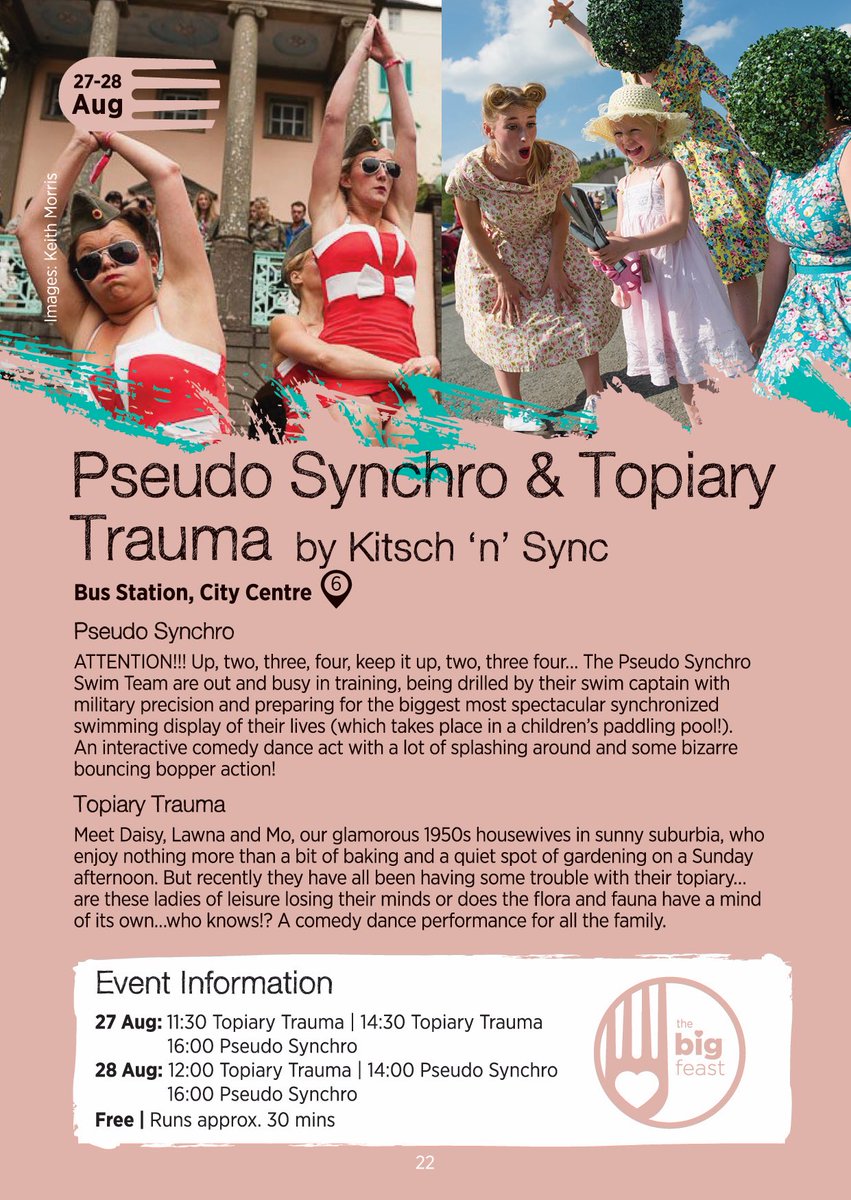 Serious stuff now.
After the site wnet down on Saturday, oe or two people have been in touch to offer financial help, and as usual its fair to say that they wanted a mention for their company or product. As none of them offered holidays , cars or anything else we fancied, we declined.
There are no adverts on this site, and there are no plan to go down that path.
However, we got sent a cheque anyway, and I've tried to send it back, well, whats left of it, and its been refused.
So, I don;t even have to mention the tat they sell, and I won't be doing so in the future, and its purely a coincidence I'm going away next week, theres a bit of money up for grabs as we announce the
ETims Post That Clearly Isn't Going To Win Anything Competition 
The post that is submitted to any of the articles that appear on here over the next ten days which is clearly never going to win anything, for whatever reason, will win £200-yes, £200 .
Thats right,
Winner to be announced a week on Monday, September 6. so you've got plenty of time to conjure up some shite, although some of you probably won't need too long,
And against my better judgement, its completely free to enter. The editors (me ) decison is final and I'm not going to enter into any arguments over who wins either. And no, I haven't prepared my acceptance speech.
Its a bit of fun, after all.
I did suggest they gave the money to the Palestinian appeal, or some other charity, but they already did all that, apparently.
So, knock yourselves out. Before they change their mind, they are fully aware that giving away money does not neccesarily influence people.
Though it would be funny if someone was to try…
Todays caption competiton doesn't have a prize, bar perhaps the badge of honour worn proudly as the person who proved himself to be wittier than anyone else on the site, which is up there with beating the over 75 world sprinting record when you're sixteen.
Yesterday, we had this
and a clear winner with this..