Celtic Diary Thursday January 7: Out with The Old, In with The New
At a recent Etims board meeting it was decided to leave the rumour mill for a day or two as the speed with which some of the information is coming in has our pretty little heads all awhirl.
As a mature medium, we've decided to leave all the nonsense to the mainstream media, so that we can laugh at them afterwards.
If you'd like a list of the players linked with the club, simply google professional footballers and get a list of all those currently earning a living through the game, and whittle it down to those with six months or less on their contracts, and filter out those under six foot two.
That seems to be what the press are doing.
It does suggest, however, that the tail is about to stop wagging the dog, and after eighteen months or so in charge, Ronny Deila has finally decided who he wants, he he doesn't want, and what he's going to do about it.
So far, the badly spelt Kristoffer Ajer is here for a weeks trial. According to the Record, he would rather have gone to Liverpool;
When Ajer was quizzed about his ultimate dream as a footballer he said: "It is to walk out on Liverpool's home ground, Anfield, and hear the supporters singing You'll Never Walk Alone.  
Of course, that song, along with the Fields of Athenry , was stolen from the Celtic support, so I guess he's just gone for the original instead of the 2016 remix.
And they did steal it, they're from Liverpool, so even if it came to trial there'd be no need for a jury. Thats how we know Noah, who built the ark, wasn't from Merseyside. He only took two of everything.
Talk of a permanent move to Celtic was played down by Ajers agent, who coincidentally represents stefan Johansen, which again points to the absolute minimum effort that the club puts into its scouting operation.
"He will be working out for one week. There is nothing more to say for the moment.
"I will not comment on a transaction. It is not appropriate.
"Kristoffer will look at them and Celtic look at him.
"There is little that that should break up Kristoffer's everyday life to get him tested now.
"It's a bit like the Rome trip he had a year ago." 
Ajer went to Roma for a similar weeks trial. He's still with Start. that may be because he didn't like it there, or they didn't think he was ready. Or he might have just fancied a break.
Start club chief Evan Brandsel couldn't give a toss if the boy goes or stays, by the sound of it;
 "Ajer should get acquainted with the team and they are very familiar with him.
"This is something he wanted and we think it's okay. We are calm about it.
"What happens at the end of this, we don't know. We exclude nothing.
"Naturally, we would want to be compensated on the day when he eventually does go and it can happen to him in this window." 
The player himself probably got an idea of how the club felt when they gave one of those Euro rail passes for Christmas.
He seems a happy enough chap, though.
"Like any other footballers, I dream of becoming an overseas professional but I do not rush into it. I've been training with Barcelona and Rome. It's incredibly fun to train with the world's best footballers.
"The playing style and culture is a little different than I'm used to but football has the same language wherever you are in the world.
"I decided very early on that I wanted to be good and have always liked to work out a lot. My dad was the coach of my first team, Raelingen, and I trained with him every weekend.
"Mum always made sure that I did my homework before I got to go out and play football.
"I really miss the days when I could just run to the ball bin at school and enjoy myself with football. You should enjoy every second of the time."  
The reason he appeals to Deila is clear. He was captain of Start at sixteen, and if there is something lacking at Celtic, its definitely leadership.
"I was very excited and thought I would get some ugly looks.
"I was a very young boy and many people probably think it was a bit strange to have me on the team but I quickly became part of the group.
"Frode Kippe of Lillestrom is my old childhood hero so it was great to play against him with the captaincy on my arm." 
Undoubted potential, and he will be aware of Deila's methods, and it is clear he trusts them. A six footer in the number ten role removes the need for a big striker, and if he's good on the deck as well, then the pivotal role would suit him.
As long as he's not shite.
Deila and Collins took in the Everton -Man City game last night, prompting specualtion that they were having a look at Aiden McGeady.
In actual fact, they weren't scouting anyone on the pitch, or at any of those clubs at all, but were engaged in negotiations to bring back another former player , on a short term contract, so that he can make up for his last short term contract.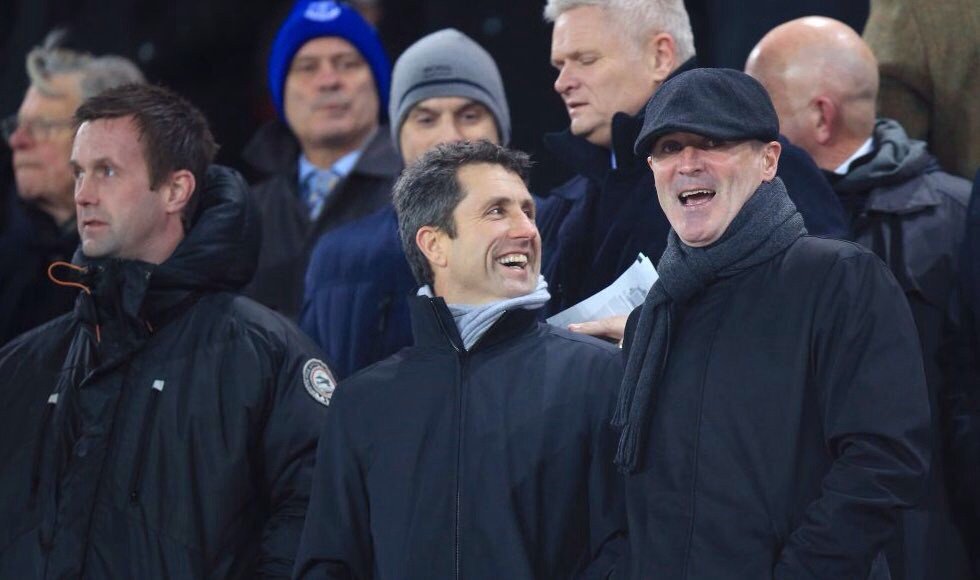 They seemed to be having fun, until someone at Everton suggested a move for McGeady so he could get back into the Ireland team.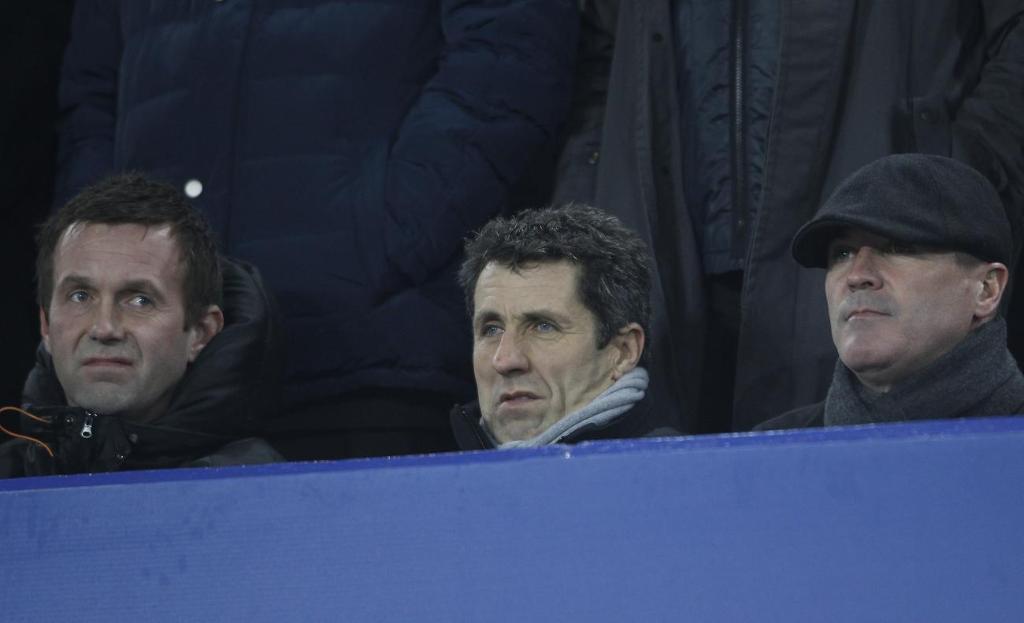 Others reportedly on the go get em list are prevalant in the papers and on the web, unless you count our own revelation that an offer has been made to bring back Georgios Samaras.
Our source is good, if a little eccentric, so don't discount it. again, he offers spirit, which is lacking at Celtic.
It looks like there will be players coming in.
What about those leaving ?
Inverness have reportedly enquired about Anthony Stokes, which given John Hughes's thoughts on the players "problems " is no surprise. It would be a good move for Stokes, as he needs to start all over again, and he's not going to get that chance at Celtic. Leeds United are also looking at him.
Efe Ambrose, who has put up with a lot of flak at Celtic, and still stayed to fight for a place in the team might end up in China. Sven Goran Eriksson is at a club in Shanghai, which isn't called that anymore, and has expressed an interest. So the Scotsman says, anyway.
Tell you what is a little odd.
Kris Commons, billed by the media and not a few supporters as our best player, our creative inspiration and our main goal threat, hasn't had a tickle.
So to speak.
Why ?
What does the industry know that we don't ?
Probably nothing, but it is a mystery.
Anyway, no matter who we sign, they won't have the enthusiasm that young Ryan Christie has. signed from Inverness in the summer, and farmed back out to them on loan, the player is ready to go after being recalled to Glasgow.
 "I found myself singing along under my breath when I was at a few of the games.
"The fan-base down here is pretty incredible and even walking through the town I have been noticed a few times which is quite surprising to be fair but good. I can't wait to get out there and hopefully make an impact.
"I was at the Ajax game with my girlfriend and she was pretty amazed at the atmosphere. She has only been to Inverness games before so she was pretty taken aback by it as well. Just hearing the fans makes you more desperate to get out there in front of them.
"It's definitely pleasing as it's a chance to come in and hit the ground running hopefully. If we manage to stretch away from Aberdeen, it might give me more of a chance to get involved with the team between now and the end of the season. It's given me a right good chance to get some game-time for Celtic.
"When I first signed back in the summer, because I was back up in Inverness the next day, it was like it had never really happened after a few months had gone by.  
"But now that I am down and in with the team, I feel part of the changing room now. I have been at a couple of games and watched the boys play.
"I was at the Ajax game and that was pretty incredible and I could imagine it must be an amazing feeling playing in front of that many people. I'm just desperate to get out there now.
"It's a new challenge going into the New Year. I've a good year in football over the past 12 months and I'm looking to replicate that in 2016."  
Christie seems to be that rarest of things in the football world.
A player comfortable with the use of polysyllabic words.
Meanwhile, over in the land of monosyllables, potential European champions Second Rangers ignored the possibility that the transfer of assets when the now defunct original club went down might prove to have been one big scam, and went about their business as normal.
Two more overlooked superstars found their way into Mark Warburtons squad via Accrignton Stnaleys reserves, and it appears the Ibrox club haven't made any new friends down there.
Their chairman, John Holt, told the Lancashire Evening Telegraph;
"I don't like the way Rangers have gone about this, not picking the phone up to John Coleman,"
 "It's not illegal but it's not the way it should be done.
"People are telling me we're talking to Rangers, we're not. Whoever is talking to Rangers it isn't me or John.
"It's important to make that distinction. I've not had the club long and people are saying we're selling players. We're not, that's not what I'm about."
Perhaps the new Ibrox entity really is the same club. They have certainly inherited that special personality that made the old club so well respected.
Although Warburton may actually have uncovered a couple of decent players;
Crooks and Windass have been Stanley's stand-out performers this season as John Coleman's side have mounted a promotion charge.
The Wham Stadium chief insists none of his players will be sold in this month's transfer window, but he faces losing his star men without a penny in return this summer.
"It's ridiculous," said Holt, who has invested £1.2million in the club.
"We could lose them for free and Rangers could resell them and take any profit. They could sell them back to England if they wanted to.
"Because they're getting them for free they can offer wages that other team can't offer.
"It's not about the lads' rights to earn a living, I respect that and I like them. It's about what's right and what's wrong."
Windass had never started a Football League game before joining Stanley, while Crooks had made just four appearances for Huddersfield and Hartlepool, and both have developed under the tutelage of Coleman.
"They've come a long way at this club, since they've been at Accrington it's transformed them," said Holt.
"Out of maybe 25 or 30 players, three or four might become big stars and when they move on they pay for the next 30. It's not about one person and what it costs to train one person. It's about what it costs the club to operate. I don't like the way the rules are set out. 
Astonishingly, as happened to the old club when much merriment was caused when it emerged that the two men who finished the demolition job started by David Murray were called Green and Whyte, and their last signing was a chap called Celik, someone clearly hasn't thought this all the way through.
What if one of the new players was to be pictured next to, say the current assistant boss, maybe receiving instructions during a match ?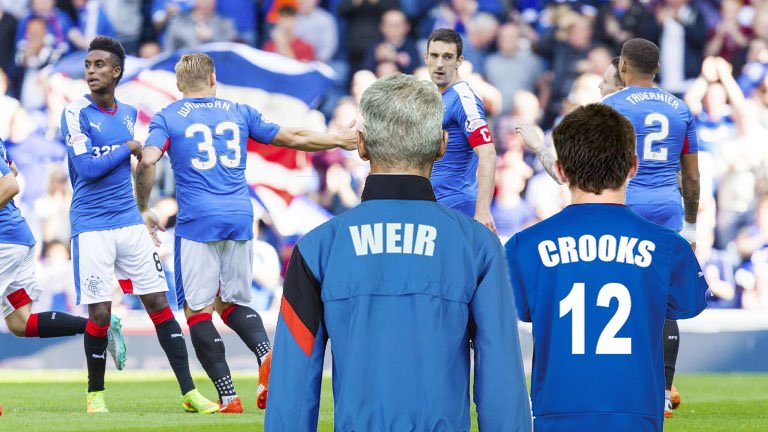 People think its easy to make fun of Rangers fans. It's not, you know. It takes ages to explain it to them.
Oh, by the way, James Doleman, the reliable source for all things legal and illegal concerning the Ibrox pantomime, said this yesterday;
Which kind of leaves one or two newspapers editors with a headache.
Right, after yesterdays picture when those young girls were seen ringing the Radio Clyde Request Show and asking "Do you have the SAM Song, by Eire OG ? " today we have a picture that should prompt a memory or two, and also remind us that cup shocks happen, and we have to role with them.
This is in response to the inevitable radio phone in, if it hasn't already taken place, that should Stranraer beat Celtic on Sunday, Ronny should get his jotters.
Finally, the Celtic Trust are still fighting the Offensive Behaviour Act.
And you can help.
Contact Your MSP
On Tuesday 12th January 2016 a petition will go before the Petitions' Committee of the Scottish Parliament asking them to carry out the review of the Offensive Behaviour at Football Act which the Government promised to do last June but which they conspicuously failed to do.
All you have to do is put in your name and a few simple details and an email will be sent to all your representatives in your name asking them to support the petitioner and the aims of the petition.
It will only take a few minutes of your time and we urge you to do it now.
Thank you. 
Then click here.