Anyone else notice the big sale at the club shop ?
I got an email and followed the link, and found that the yellow away top , unsponsored, is just £15. The wife made me take up the next day delivery, though, which was extra, as she's a little worried that due to the excessive food and drink intake this couple of weeks I might outgrow it before it gets here.
Yesterday saw Aberdeen move to just two points behind Celtic in the title race. And it is actually  race now, and all the impetus is with the dons. I watched the Inverness-aberdeen game yesterday, and they looked hungry, they played like a team, and more importantly, they scored a goal.
On New Years Day, Derek MacInnes's  side face St. Johnstone at Pittodrie at 3pm. celtic are at Firhill at 5.30, meaning that the hoops could start 2015 playing catch up.
If both sides win, then obviously Celtic will finish the day in front, but then on Sunday Aberdeen are at Motherwell, while Celtic have to wait until monday to face Kilmarnock at Rugby Park.
Nip and tuck ?
It didn't sem possible just a couple of weeks ago, but now its the reality. Its all got very interesting all of a sudden, and there are genuine fears that Ronny Deila might struggle to cope with the pressure.
The players , having reached the top of the league, appeared to take their collective foot of the pedal, and as a result , we're looking over our shoulder at the red machine gaining ground and preparing to fight for the number one spot.
We;d better get our act together quickly, because the sight of Shay Logan and Derek MacInnes lifting the title trophy is right up there with anyone in a blue shirt who ever won it.
Nauseating.
Theres a bit of a crisis of confidence amongst the forwards at Celtic, and the way to build up players confidence is to immediately express an interest in replacing them.
Despite having three strikers on the books who are all perfectly capable of banging in twenty plus a season, the dundee courier reckons we are in for another.
Not only that, but disappointingly its looks like someone has been told to find a striker, and because this one  played well against us he'll do.
Nadir Ciftci, the Dundee Utd striker is interesting Celtic, and the club could be ready to make a bid.
No, theres no need. He's obviously been on the radar for a while, and Celtic need a fourth striker to compete for just one spot in the team. There is talk that the hoops are after their keeper, Rado Czierniak as well. And Stuart Armstrong.
Well, maybe not panic, but theres certainly cause for concern. I'm all for buying up the best talent in Scotland, but why just Dundee Utd ?
Maybe Jackies sending a few of his top men over to suss out the lay of the land for when he gets offered the job…..
Originally, I was dead set against the break in January, where the team all toddle off to the Canaries for a wee break when theres work to be done here, but maybe it will do them good to get away.
Or perhaps the time would be better spent at home working on the problems that the team seems to have at the moment. A priority is surely to clear out the deadwood and improve where we need to. Deila might be losing a lot of faith amongst the support, but he's made it this far, and deserves at least until the end of the season, if only because replacing him would smell of panic, and would probably see the season spiral down into a disaster.
We need to get our act together quickly. Actions in January will determine whether we get a season to remember or one to forget.
I can't see how training in the sunny climes off the African coast is going to prepare the players for the dreich days of January and February , and with Aberdeen possibly having gained the initiative by the time the hoops return to Glasgow, it might have already bitten us in the arse by then.
Still, we think we've got problems ?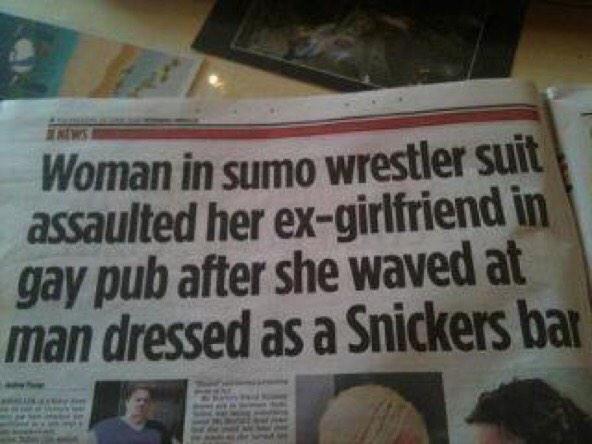 I'm drinking in the wrong bars. This one looks, well, lively.
Speaking of bars and drunks, Frank MacAvennie has come out in defence of the ex Celts who have been lining up to have a pop at Ronny Deila;
"Some of the Celtic supporters have given Chris Sutton, John Hartson and myself a hard time for criticising the club but we all have Celtic at heart. 
"We are not saying or doing anything untoward. There is nothing personal against the club or the manager but if you don't win games at Celtic it is not good enough. That has been the case since Celtic became a force in Scottish and European football.
"I want the club to do better. At this moment under the present manager they are not.
"I felt the manager was a cheap option coming in and I made my feelings known about that.
"Deila keeps saying Celtic are making progress but I disagree and I'm not alone.
"A lot of this team got to the last 16 of the Champions League. 
They've not become bad players overnight. It is just taking a lot longer for Deila and John Collins to stamp their managerial mark on Celtic.
"There is no danger Celtic will not win the Premiership. The manager has the players trying new things and that sometimes takes a while to come to fruition. The squad will step up to the mark, I'm convinced of that.
"Celtic should be so far ahead of the rest at the moment but they are not and that is making it look like a competitive league with Aberdeen and Dundee United hot on their heels.
"For the fans it shouldn't be that way as there is realistically not a great challenge. There's no Rangers, Hearts or Hibs – it is inconceivable to think it will be this close come the end of the season." 
 "I doubt there were 46,000 inside Celtic Park for the Ross County game.
"I know they let the unemployed in for nothing and they also factor in season tickets to that figure.
"I never played to an empty Celtic Park in my career. Celtic are going to have to attract those punters back somehow.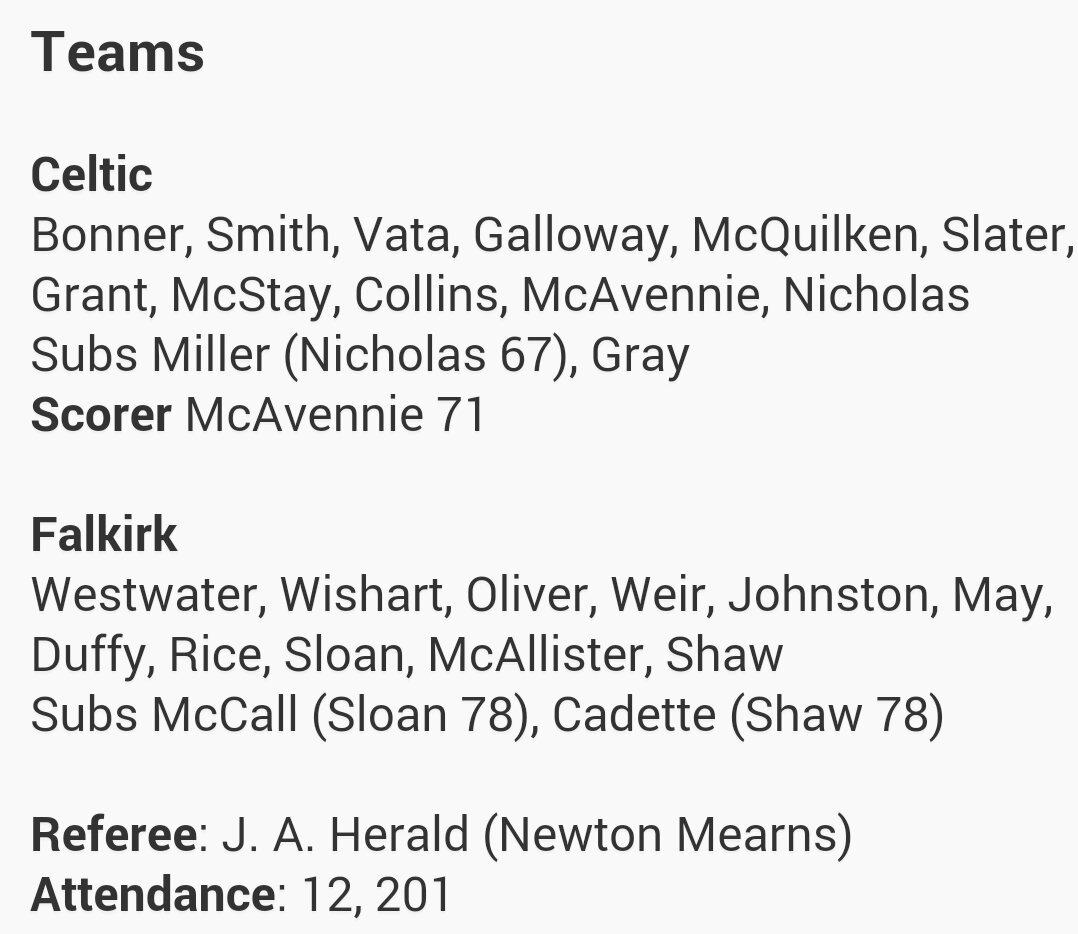 Some people ought to just shut up.
Supporters are entitled to their opinions. People who pretend to be supporters aren't.
Now, whats going on here ?
Its seven years to the day that Phil O'Donnell passed away, and thoughts go out to his family today. Phil made up the fourth part of one of the better midfields we ever had, and had it not been for injuries, he would have been a legend with his bustling style and eye for a goal.