My old Granda' used to say you should never bet on the games between Christmas and New Year. Celtics 0-0 draw with Ross County was a case in point. But was it more than a bad day at the office ?
The highland side defended as though their lives depended on it, although to be honest, despite Leig Griffiths getting a start, he was out wide and reduced to cutting in and taking long range pops most of the time. John guidetti is now finding out that professional defenders, regardless of ability , now know that they simply have to crowd him out, and the one up front system means they don't have to worry about anyone else lurking nearby.
You can't take anything away from County, they had a plan and stuck to it. Celtic , however, also had a plan, and they stuck to it as well.
Its just not a very good one.
Manager Ronny Deila looked genuinely shocked after the game, and perhaps the penny i finally dropping that he needs to vary things a wee bit, and perhaps throw in a few surprises from time to time.
"It was a very frustrating game. We had the ball for 90 minutes but didn't manage to break them down and get the tempo up.
"With so much possession we need to create more and that's what's disappointing today.
"It's about learning to deal with teams like this but it's not the last time we're going to meet a side that will sit in. They did it well and we have to give them credit for that but we needed to create more than we did and that was disappointing." 
"If you can get an early goal against these teams it's important because they have to attack and then there's more space but in the end it was a lack of creativity and tempo," he said.
"We had a lot of crosses that we need to get more in front of the players to create chances.
"We played with two strikers because we wanted more crosses and more players on the pitch that can score goals.
"We have to work in training now every day and really go through what we can do to get that going. 
"We know John Guidetti can score goals, he has done it before and has played good games. He hasn't become a bad player in a month. It's just small details we need to turn around.
"He has been out for a long time and came in with a lot of energy, now it's dipping a bit but he will turn it around. My challenge is to get that back as quick as possible.
"His ambition is very high and he is more disappointed than everyone else."  
Er, I wouldn't say than everyone else.
At times it was like watching last years team. Side to side, back to front, and then falling apart near the box. Which, of course , begs the question…
Have Celtic progressed in the six months or so under Ronny ?
Statistically, yes, of course.
Still in both domestic cups, top of the league, and a place in the last 32 of the Europa League.
But that hides a few things, most notably the fact that teams know how to play against us. And the fact that if you mark Guidetti out of the game, you pretty much guarantee that Celtic will only at best score once or twice.
The Swede is buckling under the pressure of his lonesome role up front. It might even be the reason he's wavering over staying in Glasgow. He needs someone alongside him to allow him a wee bit of freedom and space.
Anthony Stokes was forced to leave the proceedings early doors yesterday, and he was replaced by Calum MacGregor, who in turn, after about an hour or so, was replaced by Kris Commons. We missed Stokes. We also missed MacGregor and Commons while they were on, but coming into a game is always harder than starting one.
In fact, the whole day was summed up when MacGregor finally managed to hold onto the ball for a second or two, and fired a shot which rebounded off the bar-to John guidetti who actually managed to head wide when in front of an empty net. A clearance which matched an earlier interception from a Leigh Griffiths shot, which although not exactly goalbound, didn't need the Swede to make sure it didn't go in.
Lack of cohesion, lack of passion lack of creativity and imagination. Thats a lot of lacks, and Ronny needs to do something about it next month. The way we are just now isn't good enough.
So far, Ronny Deila has been lucky. Now he needs to make things happen, rather than watch them happen.
Transfer news-well, news in the loosest possible meaning of the word. The Sunday Star claims Arsene Wenger is ready to blow all the competition out of the water and bid £20m for defender Virgil van Dijk. Etims are considering legal action as we thought we held the monopoly on ridiculous transfer stories. Still, in the English league they pay more than that for diddies, so it might not be that far fetched.
Martin Odegaard might still end up at Celtic, and its a bit much to expect a fifteen year old to change our season, but you never know.
Oh, wait, yes we do.
Still, Deila is confident of getting his man, which would be a massive coup for him.
"I don't know what is happening with him but we will see.
"He knows me, he knows how I work with young players.
"He got his debut from me when he was 15 years old, so he knows he would get his chance here also.
"I don't think he would get that at Barcelona. You have to take the right steps."
 Elsewhere, things went from bad to worse for the stricken new club plying its trade out of Ibrox.
Is it so wrong, especially during this period of peace and goodwill to all men, to mock them ceaselessly ?
 Frankly, no.
 Second Rangers were hilariously destroyed 4-0 by Hibernian in Edinburgh yesterday, which combined with Hearts winning 1-0 in Livingston means that they are now fifteen points off the pace in the First Division.
Manager Kenny MacDowall seemed a little shellshocked by what he has inherited;
 Still, the support were defiant;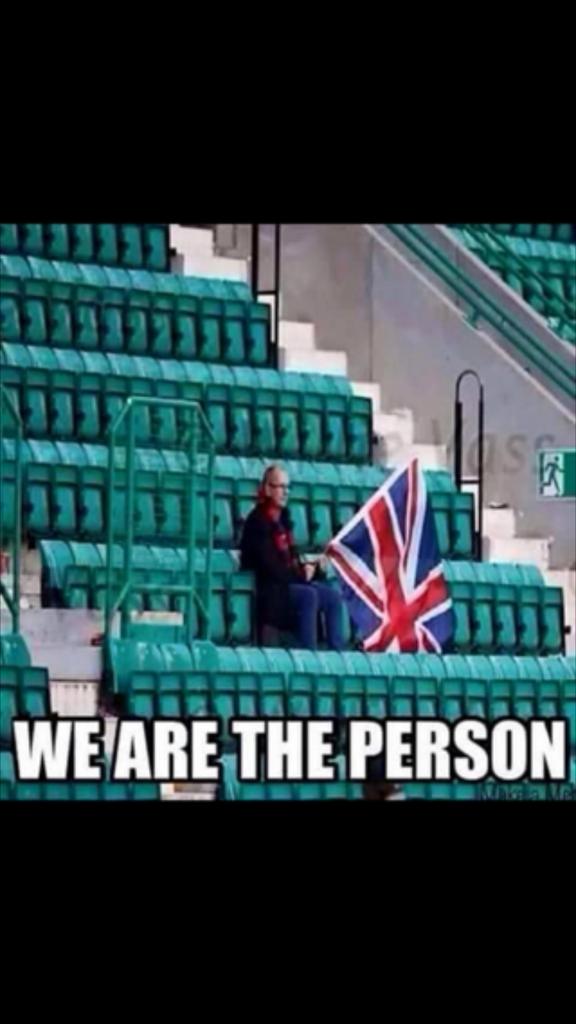 Bless him.
The ruthless dismantling by the Edinburgh side had the crowd appealing for mercy;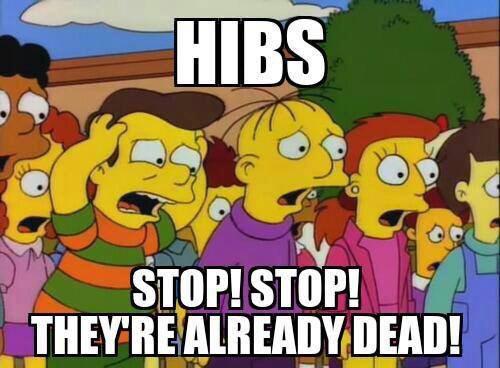 Perhaps the Human Torpedo on twitter summed it all up best;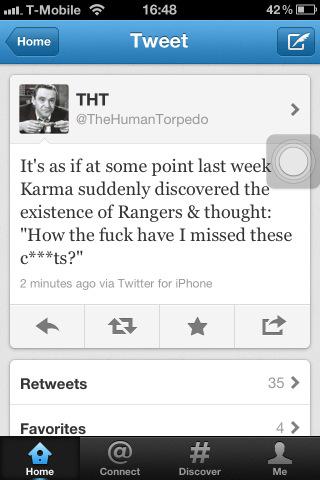 Och, away from all that nonsense now. Its getting tedious. ( No , it isn't. Remember the nineties -Ed )
 Lisbon Lion, also on twitter, posted this wee story last night, which when you read it will bring a wee tear to your eye. It did to mine;
 Derek Johnstone went on to handle the ball on the line in yesterdays picture, which allowed Andy Lynch to step forward and score the penalty that won the cup in 1977.
 He then spent thirty seven years debying it at every possible opportunity, but thats Derek for you. absolutely no grasp of reality, which makes him an ideal panelist on the Radio Clyde phone in.
Caption competition today. Tell us what is written on the pad